Types of Virtual Bots that Boost Conversations through Enhanced Customer Service
Virtual bots are expected to give customers better customer service than human agents because they can reply instantly and their answers are backed up with data from previous conversations.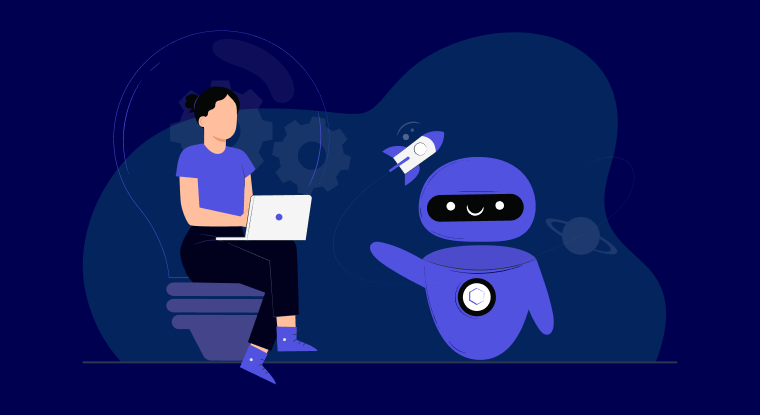 Virtual bots (also known as an intelligent virtual agent (IVA), virtual rep, or chatbot) are software programs that deliver automated help or instruction to humans through predefined rules and, increasingly, artificial intelligence technology.
Businesses commonly use virtual bots in customer support activities to answer client queries, execute simple requests, and manage minor issues. Virtual agents, for example, are widely used for initial client contact with call centres or on websites with click-to-chat features.
Virtual bots are being used in certain businesses to satisfy employee-driven requests. For example, virtual agents are commonly used inside the IT function to offer help desk-type services, such as employee requests to reset device passwords. They can also guide employees through job duties or processes in the workplace.
Visual assistants can respond to inquiries with as much precision as you program them to. Currently, most of them employ artificial intelligence capabilities to adapt to conversations and strengthen connections.
How Does Virtual Bots Boost Conversations?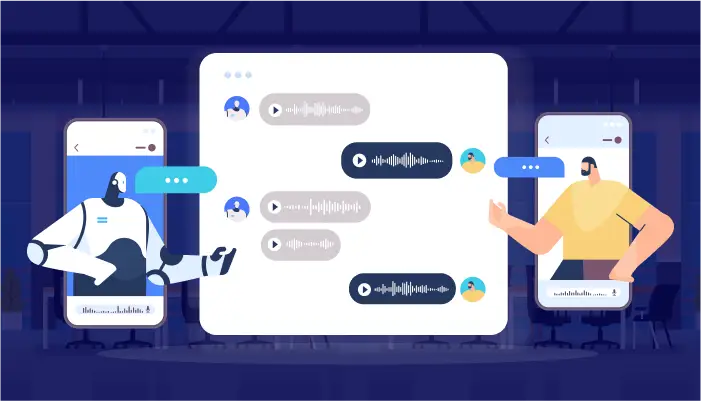 As social media and messaging platforms gain traction and popularity, these conversational communicators are now at the heart of corporate messages. The virtual technology services help you drive genuine revenue by persuading prospective clients to go to the next stage of the buying process.
A virtual bot known as a chatbot, such as Capacity's live chat, may search a website for what you're looking for and route you to the right page or person. The vast majority of these queries or requests are straightforward, and virtual bots may be trained to identify the keywords and reply correctly.
Szymon Rozga of Practical Bot Development had this to say "Although conversing with a bot is not the same as speaking with a human, messaging a friend is the closest analogous experience. Since users are still getting used to bots, it is reasonable to take those interactions as samples of how a bot should behave."
The bot may use APIs and libraries to look for pattern recognition. It can also learn from experience using machine learning and artificial intelligence, allowing it to deliver more personalized responses. To get the most outstanding results, you must first grasp what constitutes a successful virtual bot.
Classes of Virtual Bots
1. Simple Virtual Bots
Simple conversational AI virtual bots have few capabilities and are frequently referred to as rule-based bots. They are relevant to the tasks at hand. Consider them to be IVRS on chat. This means that the bot will ask questions based on predetermined alternatives, and the client will be able to choose from the possibilities until they get answers to their inquiries. The conversational AI will not draw any inferences based on previous interactions. These virtual bots are best suited for basic tasks. They are pretty simple to build and run. This improves customer service exponentially.
2. Smart Virtual Bots
AI-powered intelligent virtual bots are designed to simulate human-like consumer conversation. They can have free-flowing talks and understand intent, language, and emotion. They are far more complex to construct and manage, and they need a vast quantity of data to adapt.
Intelligent virtual bots have been artificial Intelligence chatbot platforms formed into virtual assistants. Siri, for example, learns from every human interaction. Intelligent virtual bots can also engage in chit-chat, which is beneficial. While they may be designed to deliver the best reasonable response using an available domain resource, they learn in real-time by accumulating data for improved customer service.
Companies have yet to develop a bot capable of operating at the level of virtual assistants since it requires massive quantities of data. Intelligent virtual bots, on the other hand, might theoretically serve as virtual assistants within web applications.
3. Hybrid Virtual Bots
They are a cross between sophisticated and straightforward virtual bots. Basic and intelligent virtual bots are at opposing conversational AI spectrum extremes. Basic virtual bots will constantly need to grow smarter, while intelligent virtual bots will become more straightforward. Hybrid virtual bots come together in the middle. Hybrid virtual bots can understand the goal and context and perform some rule-based tasks.
Conversational AI that helps with medical diagnostics incorporates intelligent and straightforward virtual bots elements. Users can ask the bot health-related inquiries, and the bot will identify potential diseases by querying for symptoms in a rule-based manner.
Different Types of Virtual Bots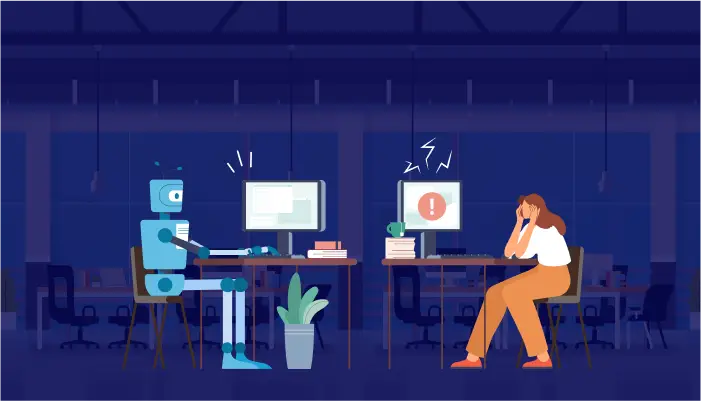 1. ChatBot
ChatBot enables you to create any bot you want and integrate it with any apps or services. Begin with a template, then modify it by dragging and dropping replies and actions to generate various bot responses and decide its behaviour. When the scenario is finished, use the customizable chat widget to add the bot to your website easily or choose from several platforms to connect it to, such as Facebook Messenger and Slack.
You may also use ChatBot to integrate with third-party live chat systems to automate some elements of your customer service. Improve your bot regularly by including unidentified questions into your scenario utilizing the machine learning-powered training tool. The bot may also communicate with third-party services, enabling you to transfer gathered data to your CRM or database immediately.
2. BotUp by 500apps
A drag-and-drop chatbot building software that comes with easy to deploy features. BotUp is an AI-powered, automated customer service application that extends its support into any technological or social media platform. The software turns the most complex processes into simpler ones, thus boosting the customer service experience. It integrates with iOS and Android apps and can automate redundant tasks. You can build customized chatbot software using this application per your business requirements.
3. MobileMonkey
MobileMonkey is a software platform that allows you to build ai chatbots to help with Facebook Messenger marketing. It may override your intelligent chatbot, enter the conversation, and automate customer service by answering FAQs.
MobileMonkey also handles various lead generation tasks, such as chat blasts, drip marketing, and list building. It falls short since it lacks some connection choices and relies solely on Facebook Messenger, including good drip scheduling features and links with WordPress.
4. Clare.AI
Clare.AI is a frontend assistant driven by artificial intelligence that provides current online banking services. This virtual bot employs machine learning techniques as well as natural language processing. The Clare.AI algorithm has been trained to respond to customer service FAQs, arrange appointments, handle internal IT and HR inquiries, and help consumers manage their finances using their favourite messaging apps (WhatsApp, Facebook, WeChat, etc.). It can also generate a graph that displays how their money has been spent.
5. NanoRep
NanoRep is a customer service bot that guides customers through the whole procedure. It handles any issues that may arise, whether a customer wants to book a flight or track the status of a transaction. NanoRep, unlike many other customer support chatbots, is not constrained by predetermined scripts. It also offers context-sensitive answers.
NanoRep's Contextual-Answers technology allows the chatbot to provide real-time responses based on the user's context:
The status of the customer (free, gold, bronze)
Location of the customer
Type of device in use by the customer
The type of product the customer is interested in, NanoRep also has innovative channelling capabilities. In other words, it can refer consumers to suitable third-party help channels. Furthermore, Nanorep can use tiny training sets to implement intent categorization.
6. Twyla
Twyla is a conversational chatbot with intelligence that conducts helpdesk and live chat services. Twyla works with business systems, including ERPs and CRMs. The firm offers to save you up to 90% on phone calls. Twyla's chatbot can retrieve: - Raw data - Processed data (like chat history) Twylla also allows you to measure key performance indicators (KPIs) and evaluate the ROI of the service bots you utilize.
7. Botsify
Botsify is a simple-to-integrate AI chatbot that does not need programming. With a drag-and-drop layout, you can build custom themes in only a few clicks. Customer inquiries (such as names or URLs) are matched to the chatbot's data warehouse. You may also target queries that the chatbot has been unable to address and gradually teach it new abilities. Botsify understands that chatbots cannot be 100% accurate at the moment. Consequently, the company allows a human agent to intervene in every discussion at any time.
8. Morph.AI
Morph.ai is an artificial intelligence-powered chatbot. It is compatible with messengers, websites, Android, and iOS apps. Morph.ai enables you to automate up to 70% of your customer service. It can also integrate with your existing CRM and support systems. Furthermore, it may adapt new questions and responses over time. Cards, carousels, and quick answers may all be utilized to improve your interactions. In addition, the company intends to interface with Salesforce, Smooch, Zendesk, and Hubspot shortly.
9. Lobster
Lobster is an Artificial Intelligence chatbot platform built by EBI AI for B2C businesses to deliver quick, engaging, and personalized customer interactions. You may use this platform to deploy your assistants across many platforms, such as the web, mobile apps, messaging apps, and smart home devices. It is multilingual, has significant reporting and analytics capabilities, and is available on several platforms. It also offers a flexible integration structure and is NLP-independent. While it is expensive for small businesses and there is no free plan, it does offer a dedicated account manager and branding options. A payment plan, which may be agreed upon with the EBI.AI team, may also include an introductory session to assist you in selecting the best AI use cases for your assistant.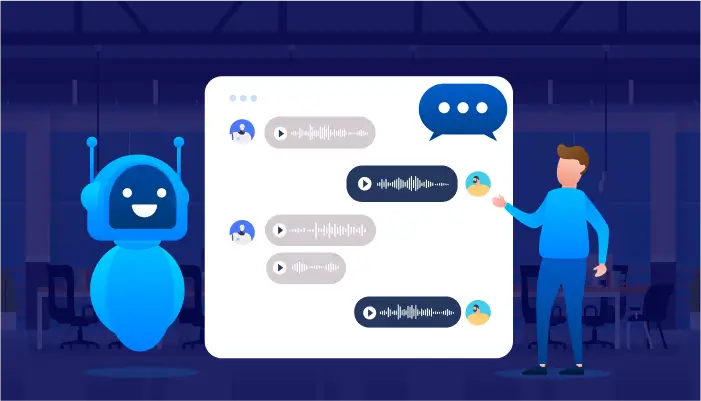 10. Boost.AI
Boost is a high-quality AI chatbot software solution. It can help you create intelligent and entertaining chatbots for your websites. This software solution may help you provide speedier service to your customers. Furthermore, they can reduce wait time by automatically answering frequently requested inquiries. It features a dialogue flow editor that allows you to educate your chatbot without any technical skills and multichannel experience and self-learning interactive Artificial Intelligence. It is simple to set up, provides a wealth of information, and human chat operators may receive real-time guidance from the chatbot.
11. Aivo
Aivo, one of the most well-known AI chatbot systems, offers customer support and allows you to respond in real-time by text or voice. With Aivo's conversational chatbot, you can take your customer service to the next level. Their software can help you boost conversions and optimize your resources. With Aivo, you can deliver a consistent experience to your clients regardless of whether they contact you through your app, website, Facebook, or WhatsApp.
Aivo enables you to build a chatbot without coding. It provides broad insights through its Business Intelligence tool and client assistance in over 50 languages. It rapidly interfaces with third-party systems like Zendesk, Salesforce, Zapier, Live, and many more gathers unanswered questions to aid in the bot's development and generates advertising.
12. ProProfs
ProProfs Chatbot integrates both human and machine efforts. It enables you to create and configure many chatbots for your website as a customer service solution without the need for prior coding knowledge. You may design a visitor's dialogue with our drag-and-drop chatbot builder. It also offers excellent testing capabilities. You may test how quickly your chatbot responds to your inputs before putting it live on your website.
It allows you to perform tests to see how fast its replies will be, integrates with native programs like ProProfs Help Desk to produce tickets in your agent's absence, and makes workflow modification easier with branching logic. While it lacks detailed insights and reports on how the chatbot is performing on the user's website, ProProfs simplifies the chatbot building process, assists users in managing incoming chats in the absence of human agents and creating tickets for complex queries, and provides multiple chatbot templates to assist users in getting started with the building process.
13. Pandorabots
Pandorabots, a prominent AI chatbot system, provides turnkey chatbot building options. This software solution is just one of the oldest and largest chatbot hosting providers globally. Pandorabots feature multilingual chatbot capabilities developed with or without scripting and utilized on message and voice channels. It is capable of retrieving your code and comprehending context.
14. Hyro
Hyro is a speech and text-based AI chatbot platform for enterprises. It teaches its assistants using natural language comprehension. This means that the system learns a wide range of language, tone, and circumstances, allowing users to have a rich dialogue experience.
Integration with webpages, applications, intelligent devices, and contact centres is its main advantage. It is flexible to diverse industries such as travel, healthcare, retail, and a plug-and-play dialogue platform. While it is not appropriate for many industries, it is straightforward to deploy, offers rich analytics, and has several possible integrations.
Conclusion
With the dawn of conversational ai, you can rest assured that your customers will have the very best treatment. Virtual bots do not get cranky or irritable and are always ready to provide answers. If you haven't considered investing in them before, well, now's your chance.
What Makes the Best Chatbot Software?