Machine Learning is the Future: Here's Why
With the advent of machine learning, chatbots are becoming more intelligent. Here are the reasons why machine learning is becoming the future of businesses.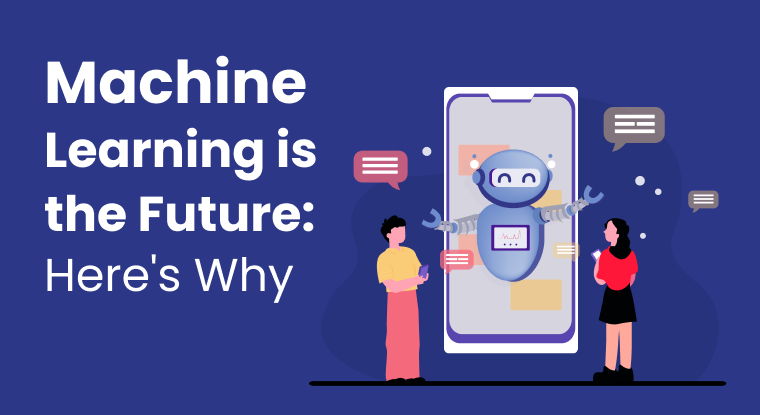 Artificial intelligence is multiplying in popularity and slowly becoming the future of businesses. This is because machine learning teaches an AI how to teach itself. With machine learning, an AI can perform tasks more efficiently. Moreover, the speed at which AI performs tasks is another reason many businesses are opting-in for this solution.
With machine learning chatbot, you can easily stand out from the competition. The all-in-one AI software, 500apps BotUp offers you an extensive list of features that helps you better serve your customers and assist your team.
Why Machine Learning is the Future
Below are six reasons why machine learning is becoming the future of businesses.
Automate Routine Tasks
One of the most obvious advantages of machine learning AI to businesses is its capability to automate tasks. When tasks are automated, this means that they are done faster. In every business, several tasks can be automated. When tasks are automated, it helps your team achieve their goals and helps you serve your customers better. In addition, using the automated tasks feature of machine learning software saves you the hassle of overburdening your team with tasks.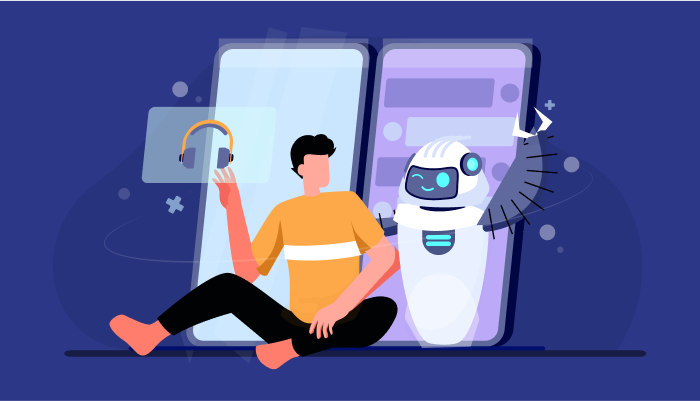 Making machine learning your indispensable team member empowers you in ways that you never imagined. For example, security monitoring, Chatbot, data discovery, classification or reporting of data, and so on can all be automatically performed with the help of a machine learning AI software. And with all this being monitored automatically by software, you can assign your team to focus on more strategic tasks they never had an opportunity for.
Helps you do More With Less
Another reason machine learning is becoming the future of businesses is it helps reduce the effort needed to perform a task. With techniques like active learning and transfer learning, AI software can do more with little data. This means businesses that with machine learning AI software, they can drive down the cost for running effectively.
Additionally, machine learning AI chatbot software can help businesses scale up with less. It can also fundamentally change businesses' operational models. For example, suppose a business has an operational model where its team has to run shifts to monitor a particular data. In that case, AI software can replace such a model by performing this task for them with ease.
Improve Personalization
In any competitive market, to stand out from the crowd, you need to portray the true image of your company. To achieve this, you need to do some serious work on personalization. But to do this on a large scale with a focus on the global market requires automation, where machine learning comes into the picture.
You have to create a digital presence that will help raise your brand awareness, improve customer engagement and reinforce your business objective. As such, you must work on your web content and build a solid CRM. As such, with AI, you can easily target the content you deliver to your prospects and customers based on what you know about them and what you believe they might need.
Makes Customer Engagement More Effective
According to many business experts, machine learning is the key to customer engagement. This is especially true when you consider how social media has changed the way customers engage with businesses. With machine learning AI software, as a business owner, you can smartly engage potential clients and customers in a way that saves your employees time and at the same time collects valuable data.
Whether your target audience is on social media like Facebook or WhatsApp, you can easily integrate machine learning AI software into your business for better interaction. The interaction can range from simple conversations to more complex conversations. AI software helps companies increase their customer experience levels. It is because it gives them more flexibility needed to answer a large number of their customers' queries.
Improves Market Efficiency
Businesses also benefit from machine learning AI software as it can improve their market efforts by leaps. This is because machine learning software can predict a customer's profile. Through complex algorithms, AI software can detect customers' preferences.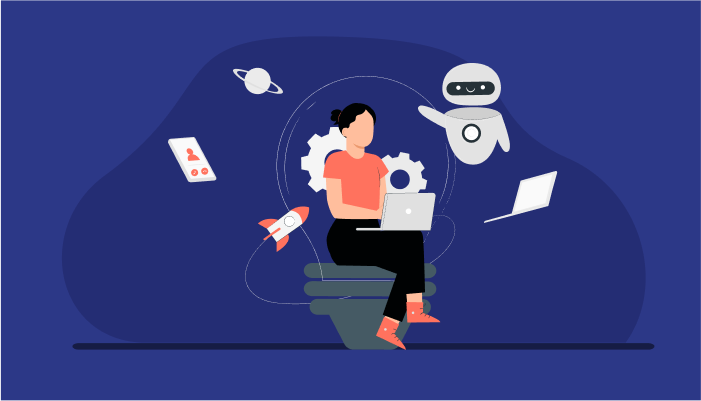 As a business, knowing what your customers want helps you better serve them. In other words, as a business, you can use this information to sell themselves to prospects using personalized messages. And the more personalized a marketing message is to customers, the more likely they are to notice it and take action.
Speed Up Research on What Customers Want
Every business is always on the lookout for anything they can cut down on to reduce spending, which wouldn't affect how they serve their customers. AI chatbot can help businesses achieve this as businesses can use it to process customers' data more efficiently than a human can.
When you integrate machine learning software into your system, customers can easily search for data on your database and get a better result. And with advanced Chatbots becoming more affordable, you can use them on your website to attend to more customers' queries faster.
Conclusion
Machine learning AI software is a welcomed and impressive innovation in the business industry. Particularly when you are using the 500apps BotUp software, it gives you the ability to do more tasks in little time and still get a significant result with better efficiency. So, as a business owner, if you are looking for ways to be in front of the competition, machine learning is one way to achieve it.
ALL-IN-ONE Suite of apps to enhance your team's productivity