Best 10 AI Chatbot Apps to Grow Your Business Instantly
Chatbots are now all the rage and with good reason. Business owners have found it an effective means of automating some tasks thus saving many a business time and money. Also, with the advent of artificial intelligence, chatbots are becoming more complicated by the day to the advantage of users. We take a look at the best 10 AI chatbot apps for your business and how chatbot builders such as BotUp will help you create one.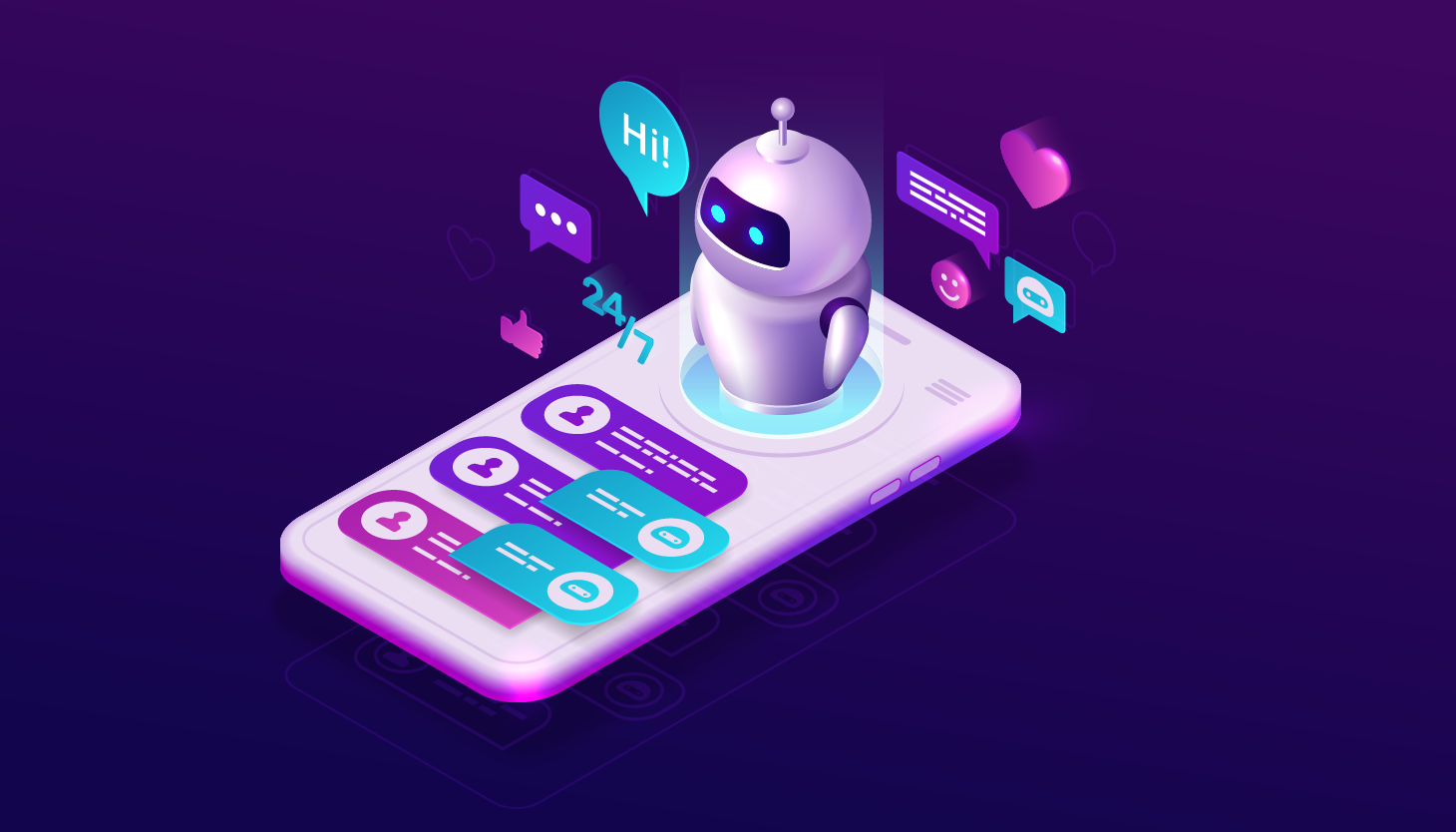 Chatbots are now all the rage and with good reason. Business owners have found it an effective means of automating some tasks thus saving many a business time and money. Also, with the advent of artificial intelligence, chatbots are becoming more complicated by the day to the advantage of users. We take a look at the best 10 AI chatbot apps for your business and how chatbot builders such as BotUp will help you create one.
The AI revolution is here with us and businesses, no matter their size, are embracing it to the fullest and are reaping its benefits which include revenue generation and cost reduction as a result of automation.
The 2020 McKinsey Global Survey on artificial intelligence (AI) shows that organizations are using AI as a revenue generation tool. According to the survey, some companies attributed 20 percent or more of their organizations' earnings before interest and taxes (EBIT) to AI. "These companies plan to invest even more in AI in response to the COVID-19 pandemic and its acceleration of all things digital," reads part of the report.
It is no wonder then that AI has infiltrated almost all the departments that you may think of in a company. As businesses are looking for ways to stay ahead of the pack while offering their customers a top-notch customer experience, they seem to have found a balance with chatbots – software applications that simulate human interaction.
If your brand has a website or social media platform, then a chatbot will be your way to refine your customer experience. Clients could easily get to your social media account or web and get immediate and accurate answers about their inquiries, and the best part is, you do not require a human worker to respond.
In 2016, Demandbase conducted an AI marketing study and found that 80% of marketing executives believed that AI would transform marketing by 2020 despite only 10% of them currently using it, yet only 26% were confident on how to integrate AI into their business. A 2016 survey by Oracle showed that 80% of the interviewed brands were planning to integrate chatbots into their marketing by 2020.
How AI Chatbots Are Transforming Marketing and Business Operations for the Brand?
AI Chatbots interact with humans using messaging service platforms such as WhatsApp, WeChat, and Facebook Messenger. Chatbots are programmed to communicate in a human-like manner, and they are helping many users, retailers, and travel agencies among other industries to improve their business operations.
According to Manish Sharma, COO Rezolve AI, "3 years ago we had chatbots. Then they evolved into enterprise virtual assistants, handling more complex use cases. But even that is not enough. Now you can make decisions and switch between applications. Not science fiction anymore."
"3 years ago we had chatbots. Then they evolved into enterprise virtual assistants, handling more complex use cases. But even that is not enough. Now can you take decisions and switch between applications. Not science fiction anymore" - Manish Sharma @CurrentlyOrion @rezolve_ai

— anika sharma (@anikadas) December 10, 2020
Most businesses around the globe are integrating artificial intelligence-driven tools not only as part of their strategy to reach out to customers but also to create more intelligent products. Here are more ways AI is supporting business goals.
• Leveraging chatbots for 24/7 service. A chatbot is a customer service agent working 24 hours a day. It is a simple coding process that can make clients feel like they are chatting with a real person and it can respond to these queries any time and accurately. If it cannot, the client is transferred to a human customer agent. This enables you to save time spent by staff on customers' inquiries and they will be able to focus on other tasks.
• Onsite engagement and conversions. Chatbots can escalate engagement on your platform by motivating prospects and clients to take the right action based on their inquiries. Thus, improving the overall customer satisfaction and conversion.
• Reduce the operational cost while increasing value. Chatbots are capable of handling much more than humans with no errors. Also, using a chatbot will translate to fewer customer service agents since the bot handles most of the conversation only referring to those inquiries they are not programmed to solve. Also, they respond immediately and accurately. This lowers operational costs and increases the brand's value.
• Offering more intelligent services. Conventional marketing and selling of products - one-off transaction - is being replaced by the servitization model. Here organizations, deliver services or merchandise continuously. For instance, Stich Fix is a personalized styling agency that brings clothes to your doorstep based on your budget, size, and style. Also, Netflix and Dollar Shave Club use this model. AI chatbots have made all these possible. Netflix has a wide range of clients' data, and they utilize this information to provide them with exactly what they will be interested to watch. It doesn't matter the type of your business; chatbots can help you personalize your services and generate great customer satisfaction.
• Improving internal business processes. AI could be integrated into pretty much any aspect of your operation: human resource, marketing, supply chain, manufacturing, customer service, IT, finance, and many others. Customer service chatbots have helped brands improve their proficiency in serving their customers. The Pollack Group uses AI chatbots and big data analytics to observe successful business leaders on social media so they can fathom their confidence level in their brand. This information helps them to comprehend what ideas businesses are after, and thus they create content and offer services that these organizations need.
• Capture real-time feedback to improve customer experience and drive marketing. Jacob Cook, an expert at Tadpull explains how they use this strategy. He says that they use sentiment analysis to capture real-time feed and then route them to the most appropriate human and eventually scale customer experience. They can then use this information to create segments in their channel to win back customers or conduct loyalty campaigns.
• Analytics. Chatbots are capable of giving analytic reports that brands can retain for future knowledge. The analytics are derived from the informational database with data about who your chat clients are, which bots are proficient among other information that can help you improve your services. Chatbot builders such as BotUp provide users with these analytics at the click of a button.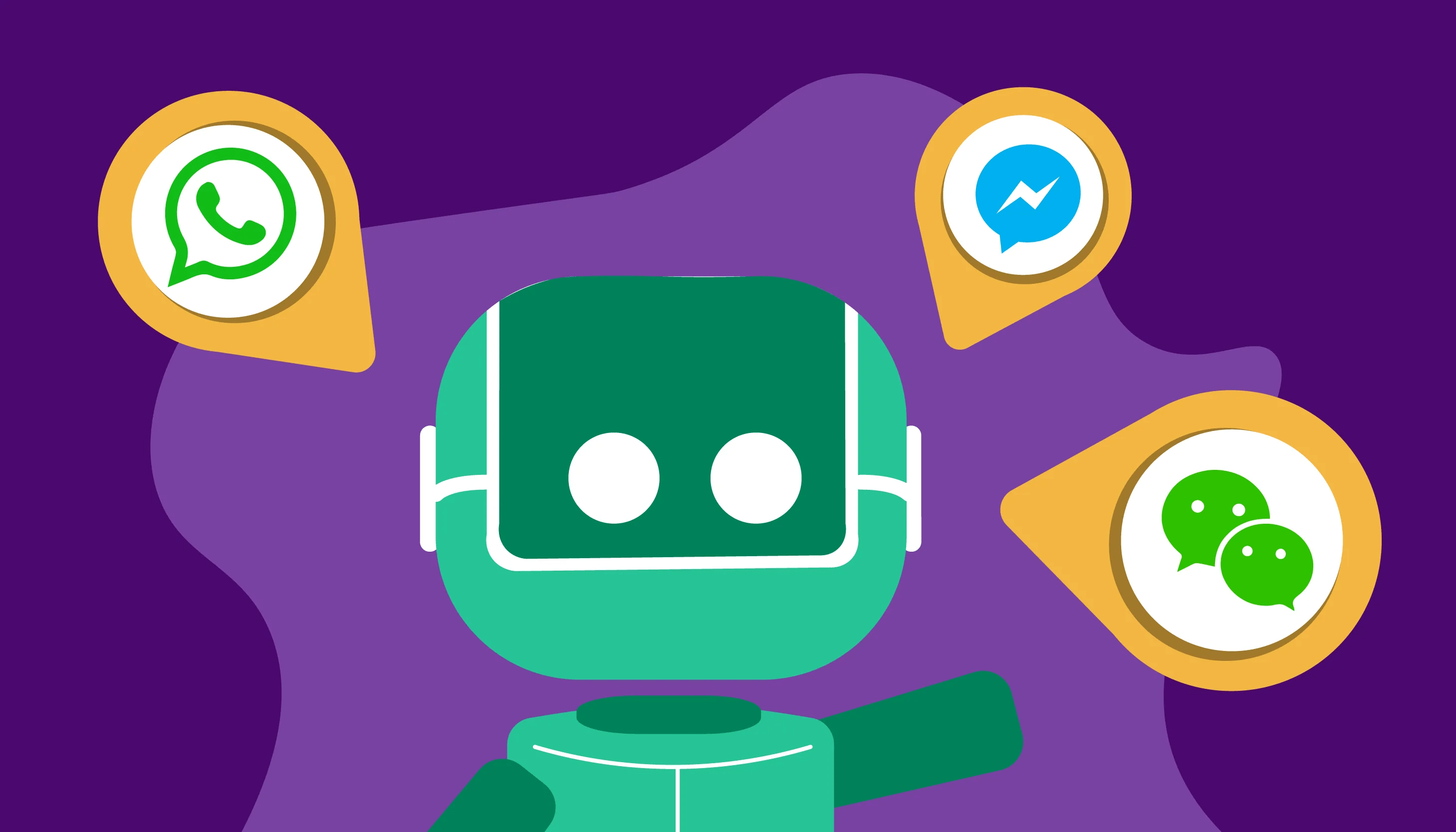 Top 10 Best AI Chatbot Apps to Grow your Business Instantly
Chatbots are proving to be the friend all businesses badly need. But with so many options in the market, choosing the best chatbot app can be tricky since their landscape is progressively shifting, growing day by day.
Statistics indicate that Facebook Messenger has over 30,000 chatbots with other major messaging applications not lagging far behind. Ensuring you have the right chatbot builder to install your chatbot app will help you, your clients, and your staff, save cost and time. Here are the best AI chatbot apps:
1. BotUp
BotUp is a powerful chatbot builder that aids you to design, create, and automate WhatsApp, Slack, and Facebook Messenger bots among others. If you require a chatbot for seamless engagement, easy conversions, and automated lead generation, then BotUp is the platform you need. It has over 30,000 active users and comes with a free 30-day subscription. It also has a $14.99/user infinity suite subscription that has unlimited access to over 30 apps.
2. ManyChat
ManyChat has simple and quick Facebook Messenger bots. If you are a small business, then this could be the option you need because it has a free account with unlimited broadcasts, layers of customization, and two sequences. Its paid accounts start from $10 a month where you get to interact with 500 subscribers and go all the way to $145 a month to interact with up to 25,000 users.
Building a bot using ManyChat is quick and simple. It requires no coding but only drags and drop builder, so it only takes minutes to create conversations, replies, and other crucial settings. You can then connect to Facebook and you are operational with an automated list builder and sales funnel. The major downside is that it only works with the Facebook platform. However, Facebook has more than 2 billion active users monthly, most likely, your clients are already there.
3. PandoraBots
With PandoraBots, you can be able to take your experience to nearly all social platforms. It offers you an application programming interface that allows you and your programmers to situate your bot to almost all platforms.
Statistics from PandoraBots show that the platform has over 250,000 developers, 300,000 bots, and more than 50 billion messages sent. It allows you to start for free with 1000 messages per month. Its charges are cheap with a cost of $0.0025 for every message with up to 10 bots and slightly over 99,000 messages per month.
PandoraBots are, however, proficient for skilled computer operators and developers due to the nature of the application programming interface and integrations. It contains user-friendly features, but it is complicated to turn it into a do-it-yourself solution. PandoraBots can accomplish more than other AI chatbots apps.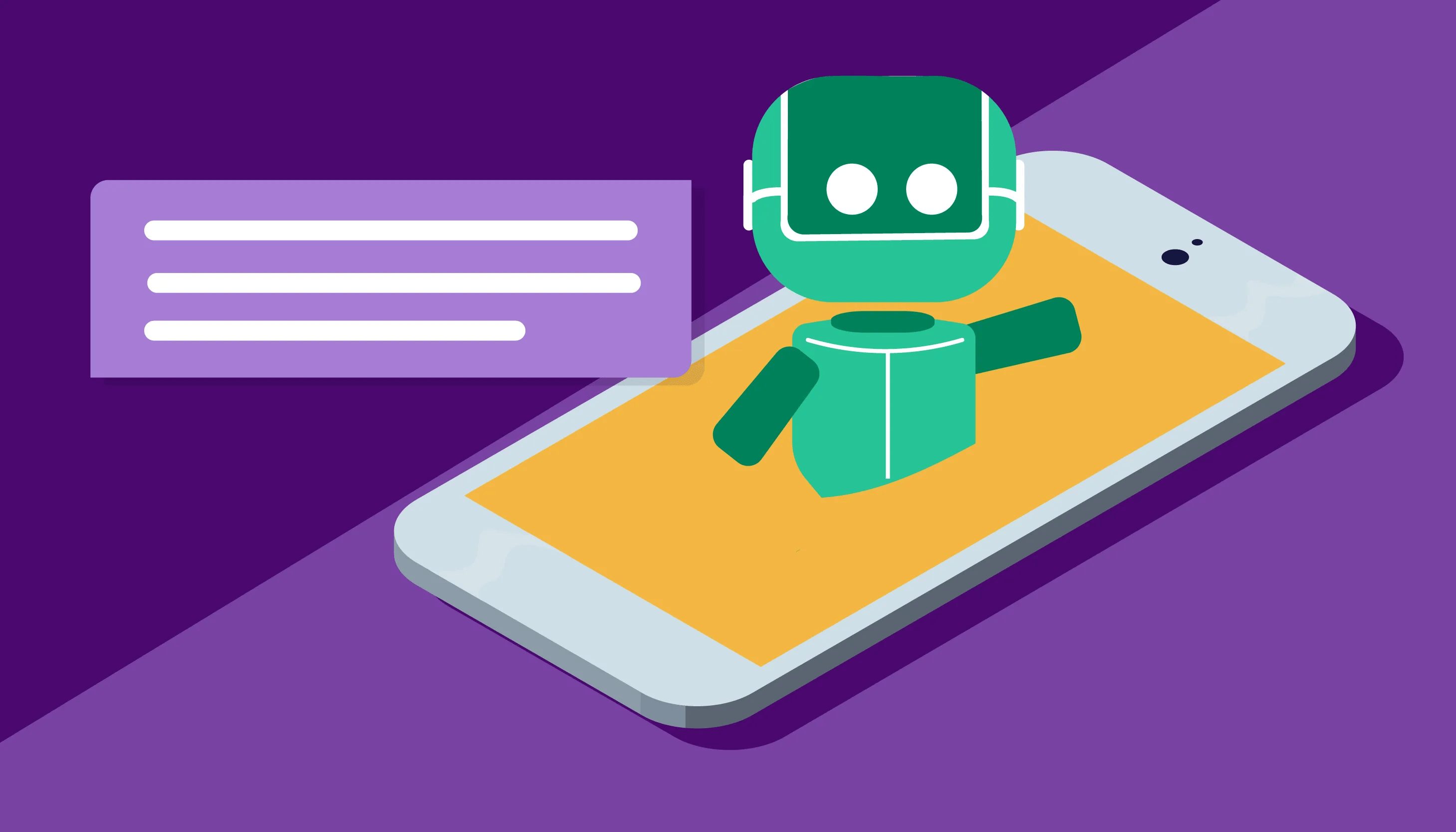 4. Chatfuel
It supports both Facebook and Telegram but is more effective with Facebook Messenger due to its 1 billion subscribers compared to Telegram's 200 million users. It utilizes a template to set up your bot. It's simple to get started as you only have to click the link on your social media platform, select a page and a blank template will pop up on the screen. You then have to design your flow and you are good to go in a few minutes. Basic accounts are free with up to 1000 users and include basic features and branding. For paid accounts, it starts with $15 per month for a pro plan and $300 per month for a premium plan that has more users, better support, and white-labeled branding.
5. HubSpot Chatbot Builder
HubSpot is a versatile and flexible platform that can coalesce with SMS, Email, Facebook Messenger, the web, and Slack. It is equipped for visual workers due to its flowchart setup style, but project managers will find this platform undemanding and friendly from the start.
HubSpot allows you to respond to customer inquiries efficiently without hiring more customer service agents, qualify leads, and book meetings with clients. Basic features are free, paid accounts start from $50 a month, $80 a month, and $3200 per month for enterprise package. Hubspot allows you to integrate all your marketing even chatbots into one platform.
6. Sequel
It supports a pool of platforms; Facebook, WhatsApp, Kik, LINE, Telegram, Slack, SMS, and Viber. It focuses on storytelling and editorial features which is a common want for most online marketers. It allows users to start with already built bot templates. A sequel is useful in publishing, influencing, and building your quiz or game. You can use the platform for free, but you pay to access value-adding services and features through the Sequel store. If you want to start on low risk, this is what you need because it is free. The major downside is that their additional features are greatly overpriced.
7. Chatbot
It integrates with Skype, Facebook, Twitter, Slack, Kik, LiveChat, and Youtube, helping you to design bots that automate your client's service needs. It integrates with Chaat.io giving your bot superpowers including spam filters, automatic replies, and 24/7 customer services.
You can easily transfer a stuck client to a human agent, but it necessitates having an external account. It offers clients a link to an expert to help them if they get stuck. Accounts come with a 14-day trial and a $50 per month with a 1000 conversations subscription that will cost 1 cent per conversation if it expires.
8. Botsify
It aids users to design customer services that start with bots but get transferred to humans if stuck. It can integrate with Facebook, Slack, and your website. It has an educational platform that will enable teachers and students to interact on a whole new level. App charges begin from $50 per month for a pro plan which is after a 14-day trial.
9. SAP Conversational AI
It is geared towards enterprise-level reporting and analytics. It fuses with Facebook, Telegram, Skype, Kik, WhatsApp, and nearly all chat engines. Has extensive flexibility and resources to improve customer service. Allows you to create unlimited for free with up to 3 requests per second.
10. ChatterBot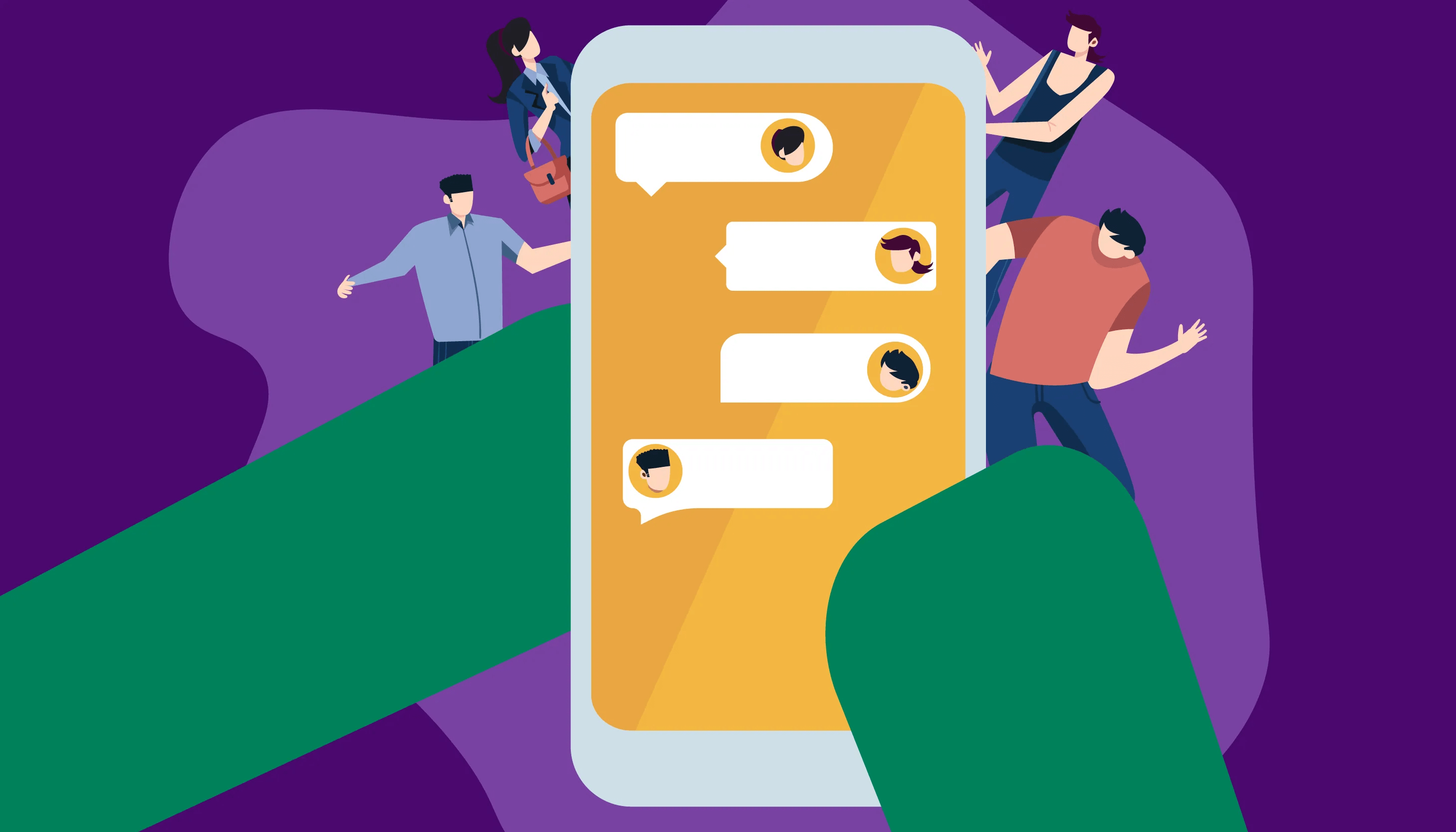 It contains the Python library that allows users to easily develop bots. It is used to design automatic responses for clients. It allows the bots to speak any language, unlike other apps. Its main advantage is how simple and extensive their online guide is, allowing inexperienced developers to easily learn how to design chatbots with more human-like conversations.
Conclusion
Artificial Intelligence has already found its foothold in the marketing world. If you are still wondering whether it is alright to fuse this level of technology into your marketing and business operations, then rest assured that integrating AI chatbot app into your brand is a success driver.
ALL-IN-ONE Suite of apps to enhance your team's productivity