11 Chatbot Software Advantages for Business
Hear them out; Solve their queries; Make them feel happy with a modern-age chatbot that answers your customers' questions without losing its cool.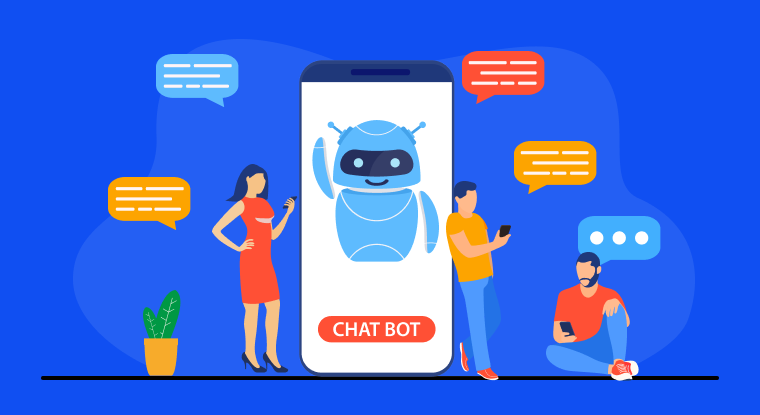 The chatbot software advantages is steadily increasing, and for great reasons too. If you believe in data, you should be aware that you could easily automate many customer service positions using chatbots. This leads to massive savings for companies and enhanced customer satisfaction. The result is a boost in overall sales.
Business Chatbot Software Advantages
A chatbot uses artificial intelligence and is a part of automated messaging software. The advantages of chatbot software are not limited to being available round-the-clock. There are several other benefits of using chatbot software for any business.
1. Better Internal Communication
Chatbots are good at improving internal processes and communications inside an organization. For example, you can use messenger chatbot software during the onboarding process. Recruits can ask the AI all their doubts instead of running to different departments to get their doubts cleared.
2. Contact New Customers
If a company is active on specific messenger chatbots, such as Facebook Messenger, it helps them reach out to new customers. These customers might not otherwise contact your company by calling or emailing.
3. Round-The-Clock Availability
Although this benefit is more in favor of customers, it is also beneficial for businesses. For example, if a chatbot is available 24x7 to help your customers, it will increase customer satisfaction. Once your customers are happy, it may increase your overall sales. Thus, it is beneficial for your business too.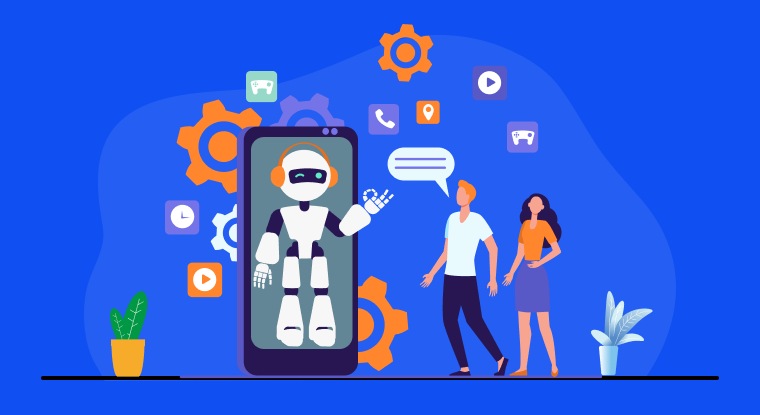 4. Consistent Answers
There may be differences in the replies of your customer service representatives. Naturally, this will make any customer a bit angry. However, if you let your chatbot solve most of the common doubts of your customers, it will result in a consistent answer. This will help restore your customer's trust in your organization.
5. Multilingual
This benefit may also sound to be in favor of consumers, but it can be beneficial for businesses. If your chatbot can cater to the doubts and queries of people from different parts of the country, it will help your business spread its wings and increase its multilingual customer base.
6. Cost Savings
Introducing chatbot software that can handle most complex queries round the clock may involve initial costs. However, it will seem much lower than hiring a team of customer support executives in the long run. Their salary, infrastructure, training, and other factors will cost much more than the cost of chatbot software.
7. Boost in Sales
Several business owners have said that chatbots have helped them increase their overall sales margins by almost 67%. This data is because Chatbots can be a frictionless platform for providing algorithm-driven recommendations to customers. It can also provide round-the-clock and fast responses to customers' queries.
8. Understand Your Customers Better
Customers rarely get a chance to talk to a business and discuss their issues. Chatbots can provide that opportunity to your customers. In addition, it can note your consumers' most significant pain points and help you improve the overall quality of your services and products.
9. Instant Solutions
Human customer support agents can attend to one customer at a time. In the meanwhile, other customers need to wait. However, if you opt for chatbot software, it can listen to multiple customers simultaneously. This will reduce the wait time for your customers and make them happy with instant solutions to their questions. When customers are satisfied, it will be good for your business.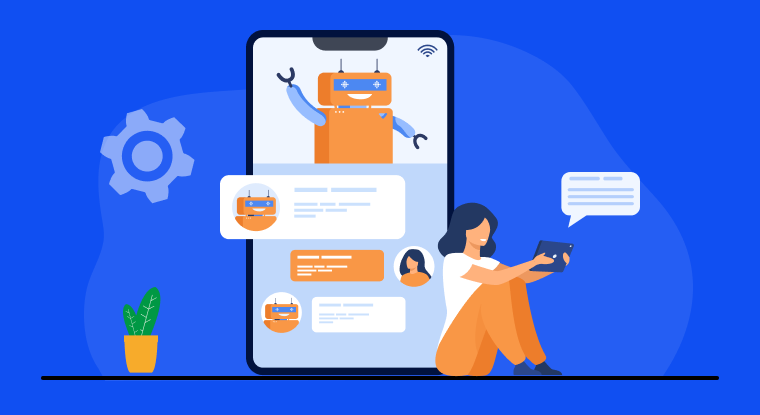 10. Record Chats
Businesses need to maintain a record of whatever they discuss with their customers. For example, some chatbots can record conversations and send a copy of a chat transcript to customers. This can be used in the future for any reference.
11. Endless Patience
Sometimes customer representatives and customers tend to lose their patience. This is where bots score over human agents. The customer service chatbot is a machine and does not have a chance of losing its cool. This also helps customers remain calm and get the solution they want quickly. It is beneficial for businesses if they have happy customers.
BotUp - Chatbot Software
Created by 500apps, BotUp is an ai chatbot software that helps your business increase. Using the software, you can create a bot suitable for your business in minutes. It is an all-in-one chatbot capable of managing all of your customer queries on any given channel. For example, you can create a chatbot for WhatsApp, Facebook, and your business website.
Some top-notch chatbots can easily access the history of all your interactions with your customers and provide a personalized experience. Unfortunately, due to the relative immaturity of messenger chatbots, many companies do not like to focus on the topic. However, things will undoubtedly change in the days to come.
One chatbot that has revolutionized how the world looks at bots is BotUp. Created by 500apps, it can help you quickly build, automate, and design your website, Facebook, and WhatsApp bots. 500apps has 39 different types of software and applications that can boost your business earnings and customer satisfaction. All of this at a very nominal price. Visit our website and get the details.
What Makes the Best Chatbot Software?
#1
Build and improve your bot conversation flows to engage and increase leads
#2
One bot for Website, Whatsapp, Facebook, and SMS
#3
Nurture your leads faster with built-in CRM
#4
Create bots from rich & advanced template library based on your requirement
#5
Design bots using visual drag-and-drop builder with no code
#6
Use the REST step to integrate your bot flow with your database and backend
#7
Enhance service through advanced reports and revisiting customer conversation history
#8
Share appointment links, allow users to call and chat using built-in tools
#9
Unbelievable pricing - the lowest you will ever find
#10
Everything your business needs - 50 apps, 24/5 support and 99.95% uptime
Join the SaaS Revolution
All-in-One Suite of 50 apps

Unbelievable pricing - $14.99/user

24/5 Chat, Phone and Email Support