Best Ways to Build an AI Chatbot Company from Top Companies
AI Chatbot is a type of artificial intelligence which is programmed to communicate with the users. You can have an AI Chatbot with human-like behavior and appearance. Some companies are selling personalized AI Chatbots for a particular business.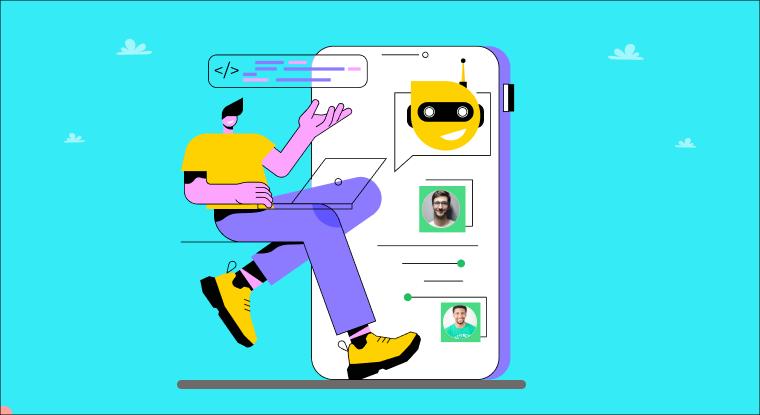 Introduction to AI Chatbot Company
If you're looking to build an AI chatbot company, there are some best practices you can learn from ideal chatbot companies. These companies have perfected the art of delivering excellent customer service through chatbots, and they can teach you a thing or two about how to run a successful chatbot operation.
Best Practices of AI Chatbot Company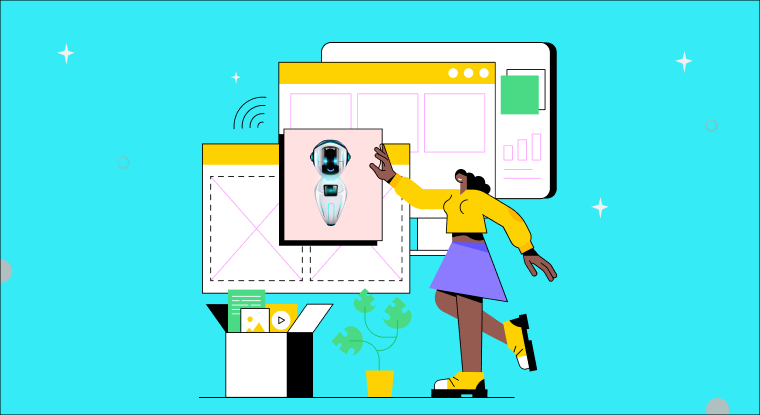 1. Keep it Simple
The best chatbots are designed with simplicity in mind. They understand that users don't want to waste time wading through complicated menus or typing in long queries. Instead, they provide a streamlined experience that makes it easy for users to get the information they need quickly and efficiently.
2. Be responsive
Another important lesson from the best chatbot companies is the importance of being responsive. Chatbots need to be able to handle large volumes of requests and respond in a timely manner. The best chatbots designed by a ai chatbot company is capable of handling large numbers of requests without sacrificing quality or speed.
3. Offer personalized service
Personalization is another key element of successful chatbots. The best chatbots take the time to get to know their users and offer tailored solutions that meet their specific needs.
List of the Best AI Chatbot Companies for Your Business
BotUp
One single platform to cater to all your business and customer needs, optimized at every stage of your Conversational AI journey to drive exponential value in minimum time.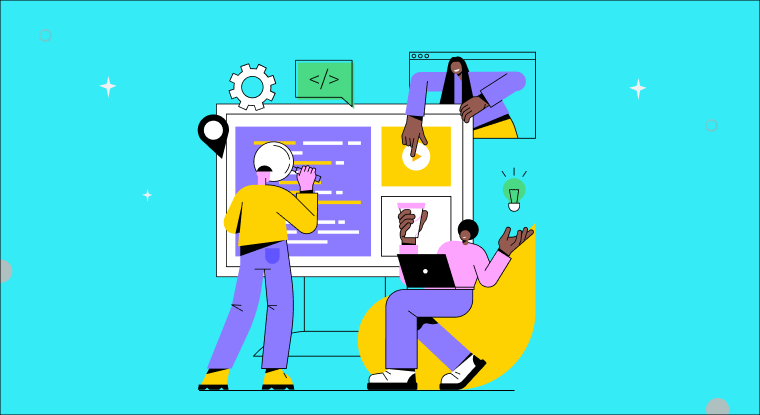 Features
Visual Flow Builder
Without writing any code, non-technical people may design sophisticated interactive experiences with the aid of Visual Flow Builder, which assists in creating and managing chatbot workflows.

Bot Builder To increase productivity and automate customer care, create bots. Using BotUp, you can quickly and easily create and launch conversational chatbots.

Whatsapp Chatbot Your sales and customer support can be automated with WhatsApp Chatbot. Join the biggest messaging app and interact with everyone who matters to your company.

Website Chatbot Chatbots on websites assist in automating customer service, enhancing marketing initiatives, and generating leads.

Webhooks Webhooks are a terrific way to collect data from your chatbot in real-time or send data into a chatbot from external services.

SMS Chatbot SMS chatbots can enhance CX and customer service while also simplifying the delivery of alerts, updates, and notifications to the intended audience.

Facebook Chatbot Facebook chatbot enables you to engage more customers, expand your client base, and increase sales. Gain acceptance from the target market and boost sales.
Hubspot Chatbot Builder
You can automate and grow live chat discussions using AI chatbot company, HubSpot's simple and effective chat builder software. Your clients will be able to navigate the website, schedule meetings, and find answers to commonly asked questions. Their responses are simultaneously captured in your CRM, enabling you to qualify leads and start automation. Remember that because HubSpot's conversation builder software use a rule-based framework, it doesn't quite qualify as an ""AI chatbot."" HubSpot does, however, offer code snippets that let you take advantage of the potent AI found in third-party NLP-driven bots like Dialogflow.
With code snippets and the HubSpot chatbot, you can easily integrate your marketing, sales, and customer support tools because HubSpot is a CRM platform.
Intercom
Intercom is software that enables live chat, chat bots, and other features to give potential customers messenger-based experiences. Intercom can respond to up to 33% of inquiries and offer a tailored experience along the route by using machine learning and behavioral data.
Watson Assistant
One of the most sophisticated AI-powered chatbots available today is Watson Assistant, which was created by IBM, a pioneer in the AI industry. Watson Assistant can comprehend your historical chat or call logs after being pre-trained with content from your particular industry. It can also look up an answer in your knowledge base, ask customers for clarification, refer them to human representatives, and even make training suggestions to improve its conversational skills. Your website, messaging platforms, customer support applications, and mobile apps can all use Watson Assistant. You may create the online chatbot without any coding knowledge thanks to the visual dialogue editor that is included with the chatbot.
Drift
Drift offers conversational marketing and sales software that is powered by both artificial intelligence and automation (rule-based) (NLP). In order to uncover the patterns that engage and convert visitors into qualified pipeline, Drift's conversational AI is trained on more than 6 billion chats, according to their website. This indicates that the chatbot software is pre-trained and ready to use.
Infobip
By delivering a new level of automation, speed, and availability, Infobip's intelligent website chatbot software enables you to develop and deploy a smart virtual assistant that supports your customer service and sales performance. With an AI chatbot that can recognise intent on customers' preferred channels like WhatsApp, Facebook Messenger, Apple Messages for Business, Viber, Instagram Messages, Twitter Direct Messages, Telegram, LINE, Live Chat, SMS, RCS, and Google's Business Messages, you can significantly lower customer support costs and raise customer satisfaction.
Apple Pie Chatbot
A well-known AI chatbot company, Appy Pie Chatbot, aids customers in creating extremely user-friendly chatbots that are outfitted with a variety of conversational marketing capabilities. As a no-code chatbot creator, Appy Pie is very user-friendly. No matter their level of technological expertise, anyone can develop conversational bots for their website, app, or social media accounts using an accessible bot maker.
Appy Pie-based chatbots are extremely scalable and have a wide range of applications. For instance, you can utilize Appy Pie to help your customer service or to increase sales and income by speeding up query resolution and improving client happiness.
Mindsay
Anyone may create a bot using the simple, low-code Mindsay conversational AI platform. You may quickly and simply increase team output and the caliber of your client care.
If you utilize AI chatbot company Mindsay, you may customize conversational AI to any business needs thanks to the company's experience working with top brands across industries. You may quickly have a messenger chatbot ready to use with this tailored customer service automation platform.
Bold360
With Bold360's, AI chatbot company, patented natural language processing technology, which is trusted by clients like Intuit, Edible Arrangements, and Vodafone, businesses can create chatbot that can comprehend the intent of their customers without the use of keyword matching and figure out how to provide the most accurate responses.
Conversational AI from Bold360 is able to comprehend complicated sentences, retain the context of the entire conversation, and respond to clients in a way that they would expect. Even your stuff can be purchased by customers via the chatbot. Additionally, you may give your chatbot a unique personality and use it on the majority of messaging platforms.
Zendesk Chat
As part of their Zendesk Chat service, AI chatbot company, Zendesk offers live chat and chatbots. You can set up your chatbot to respond to frequent client inquiries without writing any code thanks to its extensive automation capabilities, which are paired with the technology of Answer Bot and Flow Builder for developing AI-powered conversation flows.
Conclusion
Building a successful AI chatbot company requires more than just having a great product. You also need to have the right team in place, the right processes and best practices, and the ability to scale. We've seen many companies that have tried to build an AI chatbot company but failed because they didn't have all of these pieces in place. If you want to be successful, make sure you take the time to put together a solid plan and foundation before you launch your chatbot company.
Make your business even smarter and more efficient with BotUp. Get your hands on BotUp, AI chatbot and never miss a lead.
What Makes the Best Chatbot Software?
#1
Build and improve your bot conversation flows to engage and increase leads
#2
One bot for Website, Whatsapp, Facebook, and SMS
#3
Nurture your leads faster with built-in CRM
#4
Create bots from rich & advanced template library based on your requirement
#5
Design bots using visual drag-and-drop builder with no code
#6
Use the REST step to integrate your bot flow with your database and backend
#7
Enhance service through advanced reports and revisiting customer conversation history
#8
Share appointment links, allow users to call and chat using built-in tools
#9
Unbelievable pricing - the lowest you will ever find
#10
Everything your business needs - 50 apps, 24/5 support and 99.95% uptime
Join the SaaS Revolution
All-in-One Suite of 50 apps

Unbelievable pricing - $14.99/user

24/5 Chat, Phone and Email Support