Top 7 Facebook Chatbot Free Tools for Your Business
A facebook chatbot free tool communicates with users by using artificial intelligence. A Facebook Messenger bot is a chatbot that communicates with some of the 1.3 billion users of Facebook Messenger each month because it is integrated into the platform.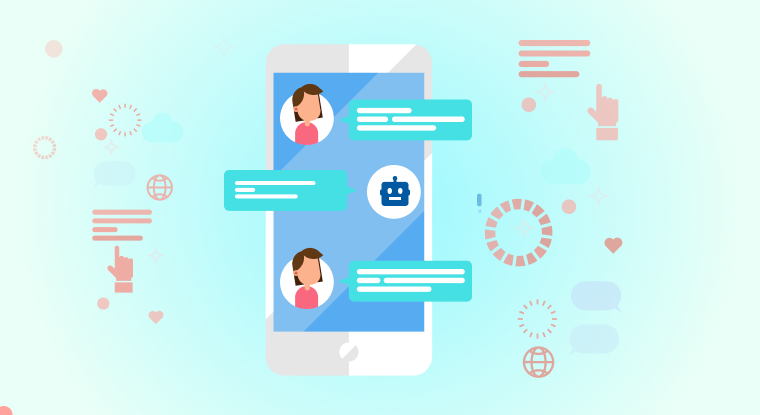 Introduction to Facebook Chatbot Free tool
Services called chatbots imitate human conversations in order to communicate with your consumers. By integrating chatbots with e-commerce platforms, you may monetize your social media and instant messaging accounts. Chatbots are transforming how your audience engages with you, which is essential for any competitive business. Being able to create a chatbot now gives you a competitive advantage over your rivals because they are still relatively new and enable you to develop an emotional connection with your customer.
Chatbots can be created to comprehend queries, offer solutions, and carry out tasks. They can make sales as well as offer a personalized online buying experience.
Best Facebook Chatbot Free Tools
BotUp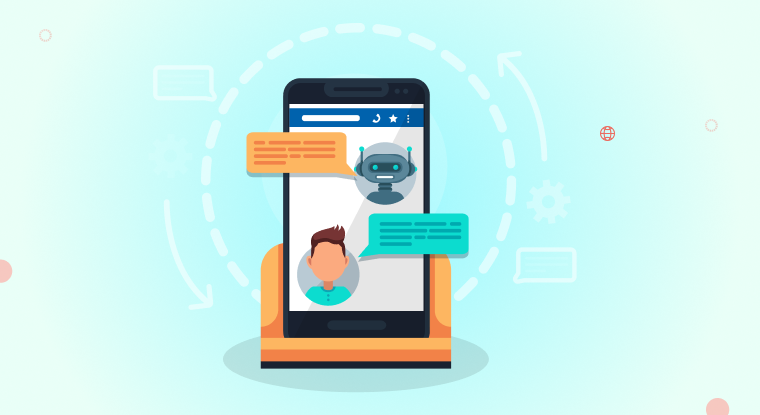 Use Facebook Chatbot Platform to reach billions of new people. Become well-liked by your target audience and send out messages to engage with them. Use BotUp, Facebook chatbot free tool to expand your consumer base, reach new markets, and grow your company.
A few of BotUp's top features include
Personalized Experience
Facebook Chatbot free tool can add a personalized touch. Save attributes and send out responses based on the requirements of the customer. Facebook Messenger Chatbot works for your company, answering questions, scheduling posts, and generating engagement through videos, campaigns, and events.

Automated Replies
Create unique flows on your end, then activate the bot to provide consumers with automated responses. Manage several individuals using a Facebook chatbot free tool simultaneously to save time. Create and implement Messenger Chatbots to improve the conversational experience.

Payments
Establish a payment schedule for your prospective customers. No delays are allowed when the Messenger Chatbot takes the lead; instead, authorize payments and send via Facebook through the Facebook Chatbot free tool to speed up the procedure.

Welcome Messages
With a welcome letter, you may acquaint your clients. Make an introduction utilizing bot technology and begin with a customized message. Select the option where your business is in line with the needs of the customer out of the many predefined and bespoke options available.
Make use of facebook chatbot free tool with Botup and get access to unlimited benefits when you upgrade. It is a cloud-based platform inclusive of 50 apps, your company needs to become Fortune 500 is priced at $14.99/user/month
ManyChat
You can build a Facebook chatbot free tool with ManyChat. It offers a simple drag-and-drop interface and doesn't require any coding knowledge. It includes an incorporated feature that makes sending message previews more practical. Due to its simplicity of use and segmentation features, it is fairly well-liked among marketers. Through Zapier, Integromat, or the native connections with Shopify, Mailchimp, and Google Sheets, it may be quickly connected to those services.
Users may occasionally face software errors and crashes. Additionally, there are frequent stability problems with transmitting.
If you only want to make a Facebook chatbot free tool, ManyChat is a good choice. The free package comes with branding for ManyChat and offers options for Facebook comments as well as unlimited broadcasts.
You can remove the logo and have an infinite number of broadcast sequences with the Pro plan. Depending on your preferences, it can cost as little as $10 or as much as $150.
MobileMonkey
With an emphasis on Facebook Messenger, the free chatbot technology was developed in 2017. Due to the lack of additional coding, it is simple to use.
What's more:
It includes a wide range of helpful features, like comment guard, chat blasting, and a wizard for quickly designing click-to-messenger advertising.
There is a Pro edition if you want to dig a little further. It also gives access to some extremely useful tools like scheduling, analytics, and drip campaign setup, despite the fact that it is a premium service.
Flow XO
For managing workflows and bots, Facebook chatbot free tool, Flow XO provides SaaS. You can select the appropriate chatbot platform for your purposes by using the online chatbot creator's integration with Facebook Messenger, Slack, Twilio, SMS, and Telegram. The visual builder makes it really simple to view the Flow and doesn't require any code knowledge.
On the downside
The design is constrained by the flow system. You need a webhook or some other trigger to start broadcasting. 500 interactions are allotted under the free plan with a limit of 5 active flows or bots. You can acquire 15 bots or active flows with up to 5,000 interactions starting at $19 per month. Additionally, you'll have access to priority support and the choice to download user data.
BotMyWork
BotMyWork, a Facebook chatbot free tool was created for companies that wish to increase their sales and conversions. It offers an AI chatbot that is simple to set up and doesn't require any special software or coding skills.
This website chatbot software has tools that make conversions simple. Based on collected data, you can categorize your consumer base. After that, you may design campaigns that are specific to each group.
You can create and publish lead generation pop-ups using the templates provided by Botmywork. You may create chatbot in whatever language you choose and schedule messages to be sent to clients. Additionally, it automatically diverts live chats to agents as necessary.
There are three subscription options for BotMyWork. A chatbot creator, live chat takeover, and audience segmentation are all included in the free package. However, it is constrained since it excludes integrations and training opportunities. Additionally, it restricts subscriptions to 2000.
Botsify
The non-technical user is the target audience for this customer service chatbot platform. It includes pre-made templates that may be helpful for particular businesses and organizations including hospitals, travel agencies, and restaurants. The capability of Botsify to save user responses to a form is a wonderful feature. What a wonderful method for gathering data! Through the web interface, the forms may be exported to CSV, which is convenient.
However
The UI still leaves a lot to be desired. The various components of the bot you're building are concealed behind various menus. Unexpected errors make editing a challenge and slow down the process.
It's Alive
It is a very specific tool used only to build a messenger chatbot. The platform makes it simple to start discussions, send forth messages, and transfer control of the conversation to a human operator. You can schedule your programming on It's Alive and organize the many recipes into categories.
The platform's lack of a suitable failure message makes it difficult to figure out what went wrong, which is one of its downsides. The 5 types of plans that It's Alive offers are sufficiently adaptable. One chatbot and up to 1000 monthly messages are included in the Free plan. The remaining subscriptions include services like brand erasure, comprehensive analytics, and KPIs and start at $19 per month.
Conclusion
Free Facebook chatbot is a new marketing tool that is getting popular among businesses. Businesses have started to realize the benefits of free Facebook chatbots. They are becoming a popular way to get more customers to interact with businesses. Facebook chats, with their simple interface and low cost, have become a viable medium for businesses to engage with their potential customers.
Choose BotUp by 500Apps, a low-cost free facebook chatbot builder that saves your time and improves buyer experience.
What Makes the Best Chatbot Software?
#1
Build and improve your bot conversation flows to engage and increase leads
#2
One bot for Website, Whatsapp, Facebook, and SMS
#3
Nurture your leads faster with built-in CRM
#4
Create bots from rich & advanced template library based on your requirement
#5
Design bots using visual drag-and-drop builder with no code
#6
Use the REST step to integrate your bot flow with your database and backend
#7
Enhance service through advanced reports and revisiting customer conversation history
#8
Share appointment links, allow users to call and chat using built-in tools
#9
Unbelievable pricing - the lowest you will ever find
#10
Everything your business needs - 50 apps, 24/5 support and 99.95% uptime
Join the SaaS Revolution
All-in-One Suite of 50 apps

Unbelievable pricing - $14.99/user

24/5 Chat, Phone and Email Support