How You Can Use Chatbots to Enhance Your Marketing Strategy?
The modern-age chatbot that simplifies your sales process. Surprise your customers with instant solutions.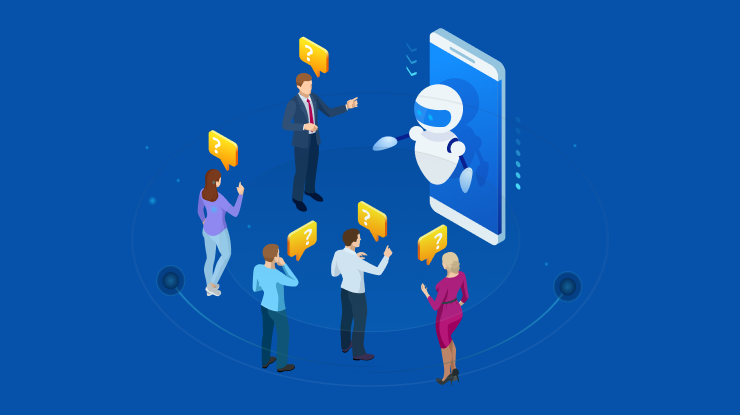 Business organizations worldwide are shifting their focus on providing better customer service. Therefore, any company must build customer loyalty by providing top-notch customer support. If the customers are happy, it will invariably help the companies increase their revenue.
One of the best techniques for providing instant and effective customer service is using a chatbot. These bots have made it very simple for companies as far as giving excellent customer service is concerned. As a result, business organizations have started using chatbots to boost their marketing strategies in this modern era.
How Can You Use Chatbots To Improve Customer Engagement?
Many organizations use bots to improve their customer engagement. A chatbot is software that is programmed to carry out specific tasks. Some top-notch bots also serve as a pleasant store assistants and answer all your queries. It will not be a bad idea to coordinate your bot's personality with the business tone of your company.
You can combine various technologies with your bot and use them to keep your customers engaged and interested in doing business with you. You can also organize occasional quizzes and contests to keep them away from getting bored with the same stuff provided by the bot.
How Can You Use Chatbots To Generate Leads?
For a company to prosper, it is essential to boost overall sales. This is possible if the lead generation increases. Then, you can forward these leads to the sales teams to convert the prospective buyers into genuine customers. As far as lead generation is concerned, chatbots can do wonders in the field for your company.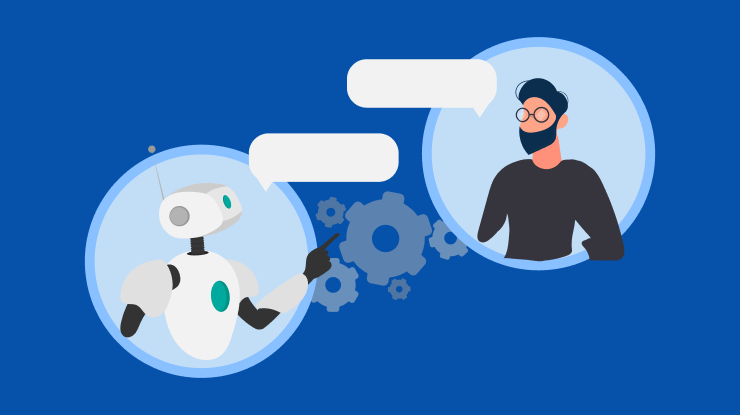 These bots can easily capture leads across multiple channels pretty quickly and efficiently. For example, when a person contacts your company, the bot tries to gather vital information about the person before solving their query. These pieces of information include a phone number, email id, and various other relevant information. Then, the bot adds the individual's information to the Facebook Business Page's contact list.
How Can You Use Chatbots To Close More Sales?
Bots can provide a personalized shopping experience to customers. This is one of the major factors why people are more comfortable shopping from a bot. In addition, if you can enable your chatbot to make sales, it can result in higher direct sales for your company. That is because consumers will be able to buy whatever they want directly from the bot's interface.
Does your company depend on your sales tame to get the leads and convert them into sales? Bots can efficiently reduce the sales cycle and help by generating more revenue directly. In other words, with the introduction of the bot, you can streamline your sales and smoothen the entire process. Although bots are incapable of sealing a deal for your company, they can indeed set up a telephonic discussion with your representative for the client.
How Can You Use Chatbots To Retain Customers?
It is needless to say that customers are god for any business organization. Thus, it is not good to make your god unhappy. However, it may so happen that your customers might have queries and problems that require an immediate solution. If you have human customer support agents helping your consumers, there may be times when your consumers may have to wait for a long time before they get a proper resolution.
However, if you opt for a bot to answer their queries and solve their doubts, it will support your customers instantly. Therefore, it will reduce the wait time for them, improving overall customer satisfaction.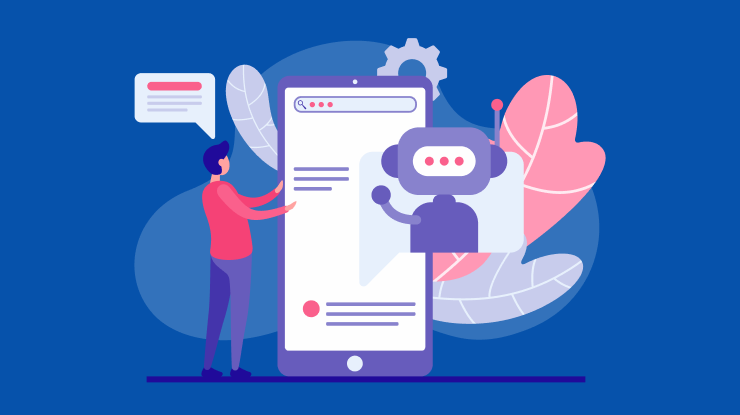 BotUp – The Chatbot the New-Age Business
BotUp is created by 500apps and is made to cater to the needs of all types of businesses. You can use the software to quickly design, develop, and mechanize your Website, WhatsApp, and Facebook messenger bots. It will not be wrong to categorize BotUp as a multi-talented software that can help you manage all your customer queries on different channels.
BotUp comes with a visual flow builder that makes creating your bot very straightforward. The drag-and-drop visual flow builder lets you create your chatbot even if you do not know to use codes.
Chatbots are used in a broad spectrum of business activities. For example, you can use them to make sales, provide customer service, and enhance your marketing strategies. Due to the rising demand for chatbots, several providers have developed their software versions. However, not all may have the features needed for all types of businesses.
Thankfully, BotUp is different. It is one of the most user-friendly bot-creating software with an ocean full of features. Using the software, you can create WhatsApp, Facebook, and your business website bots and see your business rise to an all-new level.
500apps, the creator of BotUp, has a total of 39 helpful applications ready for all types of businesses. They create modern-age business solutions and promise agile and sustainable apps at the fingertips of every businessman.
What Makes the Best Chatbot Software?
#1
Build and improve your bot conversation flows to engage and increase leads
#2
One bot for Website, Whatsapp, Facebook, and SMS
#3
Nurture your leads faster with built-in CRM
#4
Create bots from rich & advanced template library based on your requirement
#5
Design bots using visual drag-and-drop builder with no code
#6
Use the REST step to integrate your bot flow with your database and backend
#7
Enhance service through advanced reports and revisiting customer conversation history
#8
Share appointment links, allow users to call and chat using built-in tools
#9
Unbelievable pricing - the lowest you will ever find
#10
Everything your business needs - 50 apps, 24/5 support and 99.95% uptime
Join the SaaS Revolution
All-in-One Suite of 50 apps

Unbelievable pricing - $14.99/user

24/5 Chat, Phone and Email Support