How to Use a Messenger Chatbot to Boost Your Sales?
If your sales do not increase with time, your business will fail to prosper. Many business owners like you work hard and employ various business tactics to get the sales numbers sliding up. However, every method proves to be a complete failure more often than not.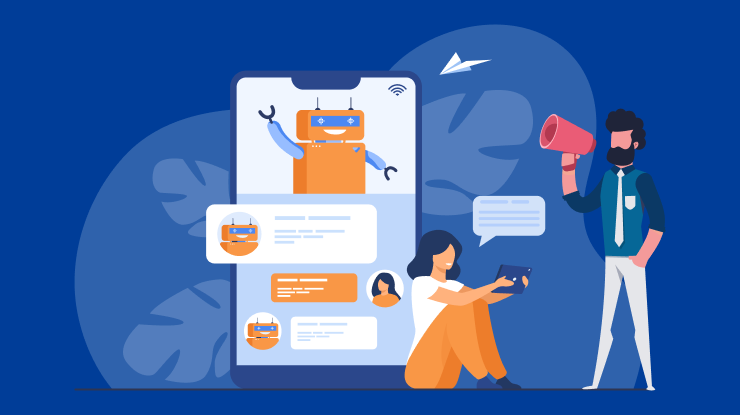 It will not be wrong to say that you might feel as if you are losing the battle as you work to push your sales. However, all you need is the perfect weapon to make sales look like a piece of cake. A suitable messenger chatbot will be the weapon that can give you positive results. It can streamline your sales techniques and help your business reach a new height.
What Is A Messenger Chatbot?
A chatbot is a part of automated messaging software. It uses AI or artificial intelligence to chat with people. You can program a chatbot to enable it to understand different questions and provide suitable answers. Chatbots can also execute tasks at a customer's request. For example, some chatbots can help you enjoy a customized online shopping experience and make sales.
How To Use A Messenger Chatbot To Boost Your Sales?
According to recent data, the market for chatbots is set to grow by almost $1.11 billion. This proves why conversational AI has suddenly become a hot topic of discussion in the business world. There are several ways to use your messenger chatbot to increase sales.
1. Provide Customer Support
Almost 90% of customers consider the availability and quality of customer support before doing business with a company. Thus, any company needs to provide top-notch customer support to their clients if they wish to succeed in whatever industry they are in. Providing customer support is an area where messenger chatbots can excel. A chatbot can save time and answer all the common questions your customers may ask. This will keep most of your customers happy since they usually have common questions to ask.
2. Promote Your Products And Services
You can use your messenger chatbot for marketing your products and services. Many chatbots can be programmed to provide customized results after discovering a customer's requirements and preferences. Apart from using your chatbot to make first-time sales, you can also make the AI encourage repeat sales.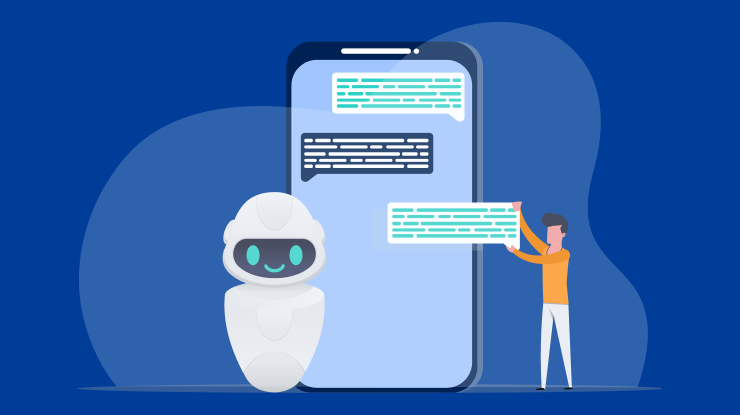 3. Collect Leads
Any company needs to collect leads. These leads are forwarded to your sales team, who can go ahead and make sales for your company. Messenger chatbots are experts at collecting leads. They do so across multiple channels and without wasting much time. When a prospective buyer interacts with your company's chatbot, it collects all the relevant information about the person and saves them in the company database. These leads are later transferred to the sales team.
4. Increase Sales
When a customer enters an online store to buy something, there may be several questions in his mind about the product. A messenger chatbot can answer all these queries almost immediately. Then, based on the doubts, the AI can also make suitable recommendations to customers. This way, the chatbot can increase sales for your company.
BotUp – It Can Help Improve Your Sales Numbers
Are you wondering which chatbot will be suitable to help increase your sales, provide customer support, collect leads, and make your customers happy? BotUp can do just that and much more. You can use the software to quickly design, automate, and build a website, Facebook, and WhatsApp messenger chatbots.
BotUp is an all-in-one chatbot that lets you manage your customers' queries on many channels. These channels are above your usual messenger platforms, email, surveys, social media, and your company website.
The chatbot comes with a visual flow builder. This drag-and-drop builder lets you create AI-powered and personalized experiences without any prior knowledge or coding experience. With the help of BotUp you can take a completely different and more competent channel toward lead generation. Keep your prospects engaged and boost your company sales with the software.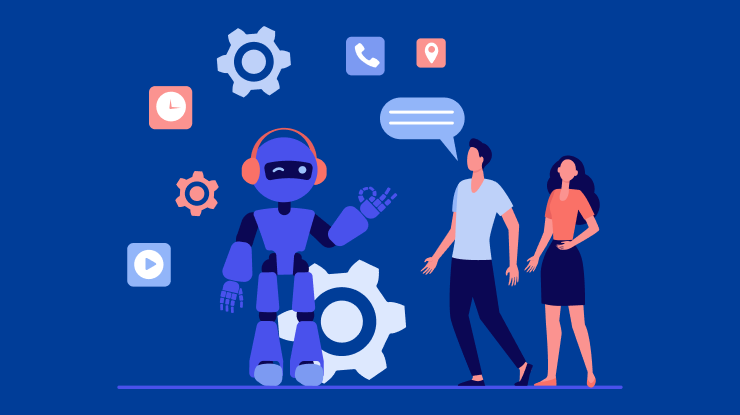 Some of the features of BotUp, which sets it apart from the competitors, are:
Website chatbot
Visual flow builder
Click2call
Live chat
Scheduling
UI Theming
Facebook chatbot
WhatsApp chatbot
Chatbots have made it simpler for businesses to reach out to their customers through different channels. They offer an excellent platform for engaging with your customers and making sales. BotUp is one of the most popular messenger chatbots in the market. It comes with many helpful features, such as Zap technology, Rest API, and live chat.
BotUp is developed by 500apps. The developer has a wide range of applications and tools, totaling 39, which are helpful for all types of businesses. In addition, with 24/5 customer support available, you can expect proper help whenever you need it. Check out our website and find out more about the available applications.
What Makes the Best Chatbot Software?
#1
Build and improve your bot conversation flows to engage and increase leads
#2
One bot for Website, Whatsapp, Facebook, and SMS
#3
Nurture your leads faster with built-in CRM
#4
Create bots from rich & advanced template library based on your requirement
#5
Design bots using visual drag-and-drop builder with no code
#6
Use the REST step to integrate your bot flow with your database and backend
#7
Enhance service through advanced reports and revisiting customer conversation history
#8
Share appointment links, allow users to call and chat using built-in tools
#9
Unbelievable pricing - the lowest you will ever find
#10
Everything your business needs - 50 apps, 24/5 support and 99.95% uptime
Join the SaaS Revolution
All-in-One Suite of 50 apps

Unbelievable pricing - $14.99/user

24/5 Chat, Phone and Email Support