How Chatbots Can Help Banks Improve Customer Service?
Learn about the various ways that using a chatbot at your bank can improve experiences for customers.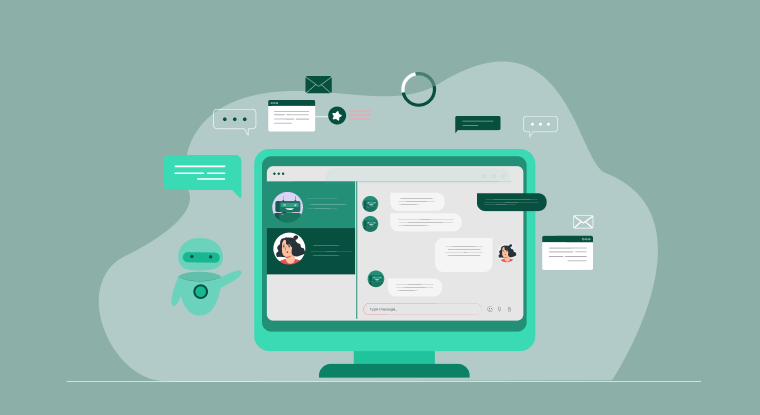 As a service-oriented industry, banking is an area where top-notch customer service is a top priority. To provide this excellent service, banks need to engage with clients effectively to help them meet their needs. Technology is helping to bridge the gap, allowing banks to provide solutions to customers quickly and at all times. One of these advanced technologies in customer service is AI chatbots.
Many of the world's most prominent banks and financial institutions are now incorporating AI chatbots into their websites. Today, banks are quickly realizing how chatbots can help improve the customer experience. In this article, we look at the roles of chatbots in the banking industry. We also show how chatbots can help banks improve their customer service.
Role of Chatbots in the Banking Industry
A chatbot is an AI-enabled software that provides a conversational interface for interacting with customers. Chatbots find several uses in banks. Here are some of them: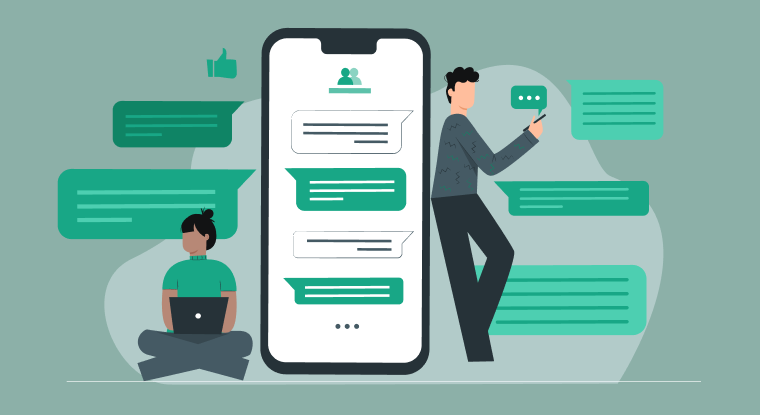 Answers FAQs
As a bank, you can create a chatbot that answers most of your frequently answered questions. Rather than having customers call in to ask basic questions, you can incorporate a chatbot on your website to provide relevant, quick answers. This saves customers the stress of searching through your entire website for the information they need.
Your chatbot may also be programmed to provide prompts based on the customer's activity. You can remind customers of services they didn't even know they needed with push notifications. This provides an avenue for customers to explore more of your services and a means for attracting visitors to use your bank.
Automated Banking
Time is a precious asset, and customers are constantly looking for ways to do their banking quickly and seamlessly. With a conversational chatbot on your website, Messenger, or WhatsApp, customers can carry out transactions on their mobile devices with instant responses.
Customers can also lodge complaints, ask questions, or use other services with the chatbot. This eliminates the long queues at banks, providing a more convenient experience.
Real-time Updates
With chatbots, banks can take a more proactive approach to keep customers updated about their finances. Your chatbot can help customers by providing instant updates about transactions on their accounts. With push notifications and instant messaging, you can keep customers constantly informed. This helps in fraud detection, assuring customers of the safety of their funds.
Enhanced Productivity
Chatbots do not just improve the customer experience; they also enhance the employee's experience. With chatbots, repetitive tasks such as filling in customer details, updating customer information, and recording loan information are taken off staff's shoulders. This frees up time for workers to engage in other important tasks.
With workers less burdened by monotonous, repetitive tasks, they are more likely to have more focus while on the job. This improves their productivity.
How Chatbots Can Help Banks Improve Customer Service?
Here are some ways chatbots help banks improve customer service: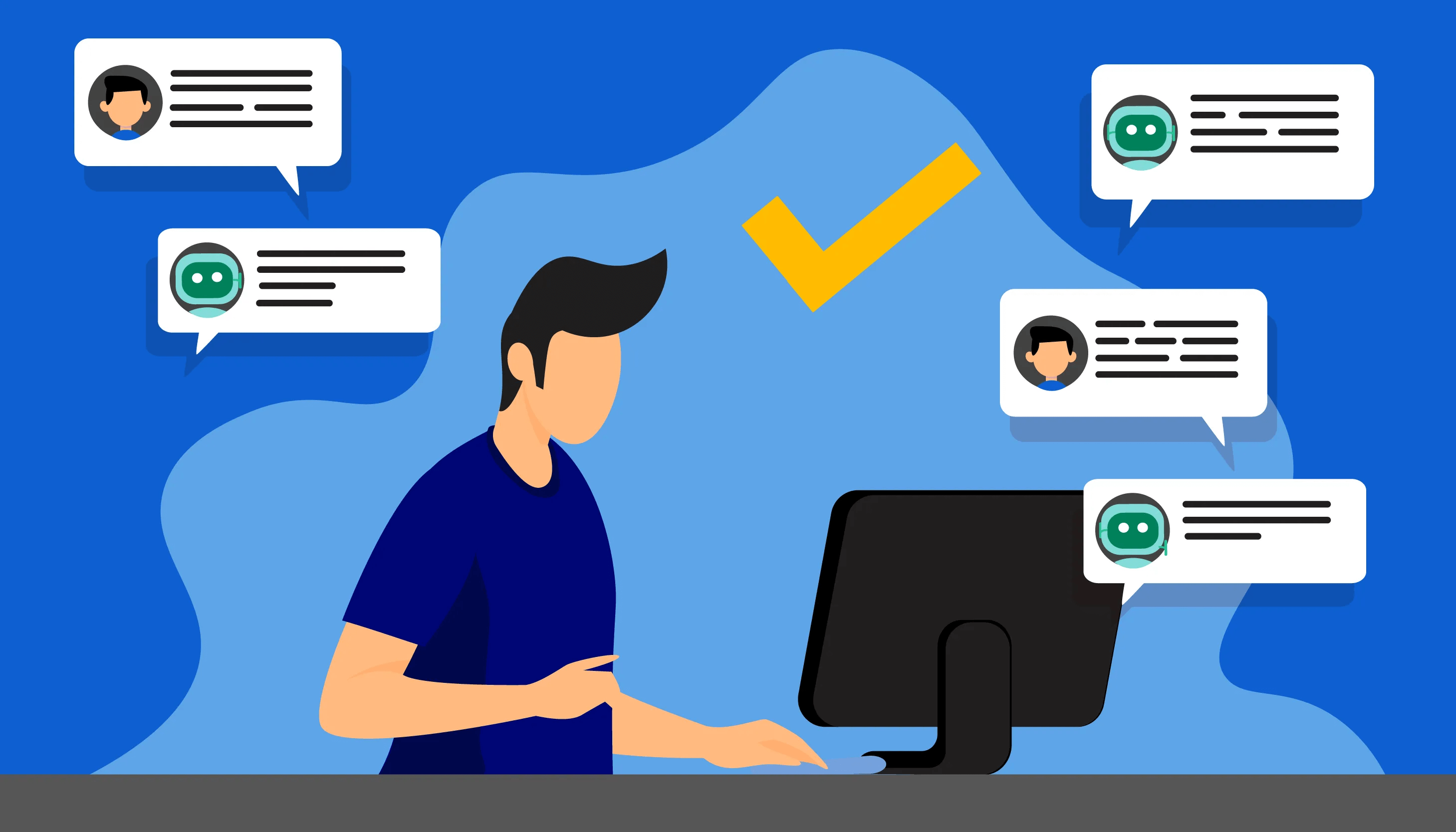 24/7 Availability
Unlike human agents, chatbots do not need to take a break. This means that they are always on hand to handle customer queries at any time. This ensures that customers are never left alone when they need assistance from the bank.
Reduced Response Time
Chatbots provide instant, automated responses to queries. With reduced lag time, customers can get relevant answers without delays.
Reduced Customer Acquisition Cost
Chatbots cost very little to develop and run, especially when you use a service like BotUp. With chatbots, you can engage visitors to your website, collect data, and improve conversions without spending a lot of money.
Possibility to Run Multiple Conversations Simultaneously
AI-powered chatbots can hold hundreds to thousands of conversations at the same time. This ensures that your business is never overwhelmed with customers. Chatbots hold the fort by providing relevant responses without lag.
Reduced Waiting Times in Call Centers
With chatbots, waiting times are a thing of the past. Chatbots provide instant answers to queries, meaning that customers do not need to wait for several minutes to get answers to a trivial question.
Better Customer Understanding
With improved data collection and analytics, chatbots help banks better understand their customers. With this data, you are better equipped to provide improved services to meet your customers' needs.
Takeaway
With a chatbot, you can help your customer have a unique, personalized experience! Choose BotUp today, and elevate your game in the banking industry.
What Makes the Best Chatbot Software?
#1
Build and improve your bot conversation flows to engage and increase leads
#2
One bot for Website, Whatsapp, Facebook, and SMS
#3
Nurture your leads faster with built-in CRM
#4
Create bots from rich & advanced template library based on your requirement
#5
Design bots using visual drag-and-drop builder with no code
#6
Use the REST step to integrate your bot flow with your database and backend
#7
Enhance service through advanced reports and revisiting customer conversation history
#8
Share appointment links, allow users to call and chat using built-in tools
#9
Unbelievable pricing - the lowest you will ever find
#10
Everything your business needs - 50 apps, 24/5 support and 99.95% uptime
Join the SaaS Revolution
All-in-One Suite of 50 apps

Unbelievable pricing - $14.99/user

24/5 Chat, Phone and Email Support