5 Best Marketing Strategies Using Chatbot Software
Chatbots are quickly becoming one of the easiest ways to market your business and grow your marketing strategy.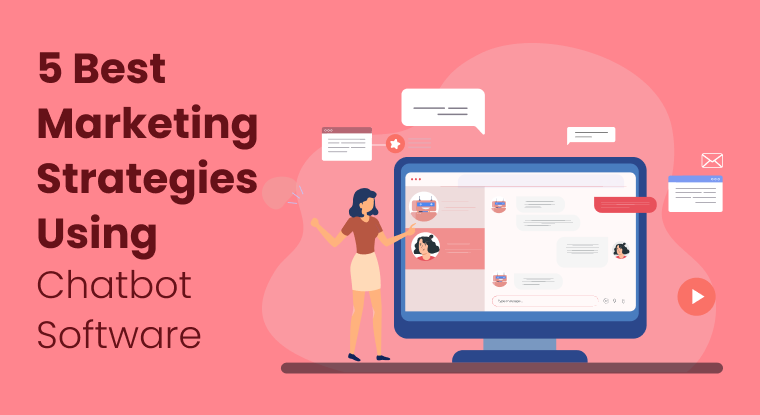 According to a forecast in 2016, chatbots would be commonplace by 2020. So far, the software is available on almost all business websites. In addition, it has been implemented seamlessly in emails, apps, SMS, live chat applications by marketing, sales, and customer service departments.
Chatbots are an excellent way for businesses to promote their goods and services. It leverages AI to engage users in conversations according to a predetermined scenario. In comparison to support teams, chatbots offer a cheaper alternative to engage customers in conversations.
Using chatbots promises a more engaging lead generation and qualification process. However, many businesses have a misguided notion regarding chatbots, so the software fails them. And they do not record the ROI they thought the software promised.
To get the best out of your chatbot software, here are five marketing strategies you should take into consideration:
Here are the 5 Best Strategies for Chatbot Software
1. Build Email Lists
Chatbots are a great way to use lead magnets to collect visitors' contact details and generate leads.
Initially, your chatbot should request customer details once they engage it. However, that has proven to be not as effective; visitors consider that too presumptuous and end the chat.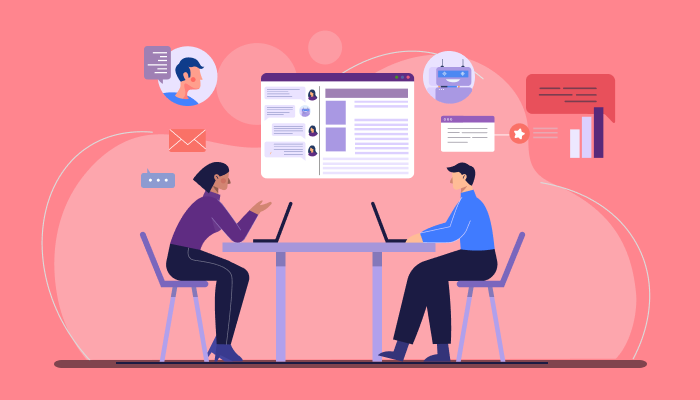 A way to collect your customer details is to sprinkle the requests across the entirety of the chats. This way, you do not throw too many questions at your visitors once they engage your chatbot.
The best way is by using effective lead magnets to convince your visitors to release their contact information in return for an offer. With chatbots, this has proven so effective.
In all, your chatbot should be able to strike up a meaningful conversation, understand customer needs, and ask for relevant information. When your chatbot engages your customers and makes their visit productive, they will be more willing to release their contact info.
An email list is a great way to reach customers with subsequent marketing strategies. You can send them coupons, the latest offers, discounts, and targeted advertisements.
2. Generate Quality Leads
Not only can your chatbots generate leads, but they can also qualify the leads. So, for example, your chatterbot can weigh the value of each prospect by their answer to some questions.
You can program your chatbot to qualify your website visitors by asking them a few key questions. If their answers meet the metric, the chatbot will engage them with some predetermined actions. For instance, it can invite these leads to a scheduled meeting with your team if you want only qualified leads to attend the meeting.
Suppose the leads' answers do not meet the answers criteria. In that case, they will be directed to watch a video, message via email, or directed to another page on the website.
Lead qualification helps you automate repetitive customer journeys. You will engage qualified leads by guiding them to the right content.
Use BotUp to customize your lead qualification process. The software enables you to create different chatbots for different audiences. For example, first-time visitors can learn about your business while returning visitors are guided directly to what they need. You can also customize additional qualification questions for different sections of your website.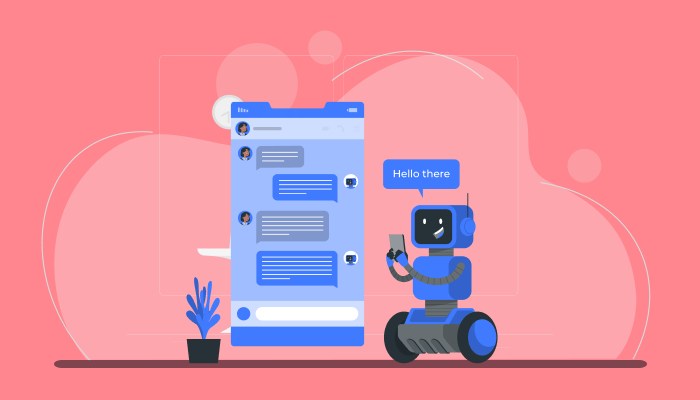 3. Recommend Products
If your chatbots are friendly enough, there is no limit to what they can do for you. It is like visiting a store repeatedly because the staff is so lovely.
Once you can tailor your chatbots to maintain friendly conversations with your visitors, they create a rapport. Then, by answering simple queries, your chatbot will guide your customers through your product and services and make a recommendation on products they should like.
In business marketing, a friendly recommendation reigns supreme. When your (trusted) chatbot recommends a product for your customers, they are more likely to buy.
Hence, you will be able to increase sales significantly.
4. Use Chatbots as Your Voice
No matter the quality of your content, some visitors would instead learn from your chatbot. Many visitors are impatient and would rather have an abridged version of what your website is all about from your chatbot than read up your detailed blog posts.
A well-programmed chatbot has got your back covered. You can develop your chatbot to serve as your voice. It can introduce your business, tell visitors about your products and services, and maintain a conversation.
Chatbots can keep the details precise and in bits, unlike human agents who overload visitors with more information. So, each visitor will quickly know all about your business in a short period.
Also, chatbots are without emotions and can repeat the procedure for hundreds of customers without getting weary.
In addition, chatbots have proven to be excellent customer service agents. For example, they enable you to report faster complaint resolution.
5. Reviews And Surveys
Customer recommendations are an affordable way for businesses to grow. Visitors are more likely to buy from you when they see glowing reviews from your previous customers.
The challenge most businesses have is getting the customers to pen their reviews without feeling like they are asking for a lot.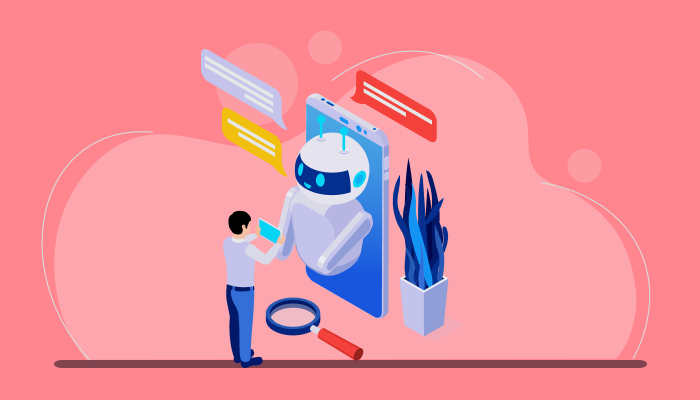 Chatbots make it simple. You can build your chatbot to speak for you and encourage clients to drop quick recommendations right there in the chat. You no longer need visitors to fill out a form or chat up an agent on Facebook or WhatsApp.
Also, chatbots will enable you to get an in-depth view of your customer base via surveys. You will learn how they react to your products and what they expect from you in the future.
While building your chatbot, make sure it requests surveys from your audience through friendly communication.
Since customers will no longer need to leave the chat for another platform before dropping their reviews or doing a survey, they will be more receptive to the idea.
Create Personal Conversations with BotUp
Finding the right tool can be a challenge with the deluge of software on the market. But that is why you should use BotUp.
BotUp stands out as a chatbot software that enables you to combine interactive websites with chatbot marketing. As a result, you gain invaluable insight to move your business forward.
You can take advantage of our wealth of templates and build a chatbot for your business in a quick succession of steps.
What Makes the Best Chatbot Software?
#1
Build and improve your bot conversation flows to engage and increase leads
#2
One bot for Website, Whatsapp, Facebook, and SMS
#3
Nurture your leads faster with built-in CRM
#4
Create bots from rich & advanced template library based on your requirement
#5
Design bots using visual drag-and-drop builder with no code
#6
Use the REST step to integrate your bot flow with your database and backend
#7
Enhance service through advanced reports and revisiting customer conversation history
#8
Share appointment links, allow users to call and chat using built-in tools
#9
Unbelievable pricing - the lowest you will ever find
#10
Everything your business needs - 50 apps, 24/5 support and 99.95% uptime
Join the SaaS Revolution
All-in-One Suite of 50 apps

Unbelievable pricing - $14.99/user

24/5 Chat, Phone and Email Support