Tips to Get the Most Out of Your Facebook Chatbot
Chatbots are a great way of improving the user experience and provide a better platform for engaging and clicking customers. They improve conversions and can even help you get more leads. If you're still not sure about the benefits of chatbots then read this blog post.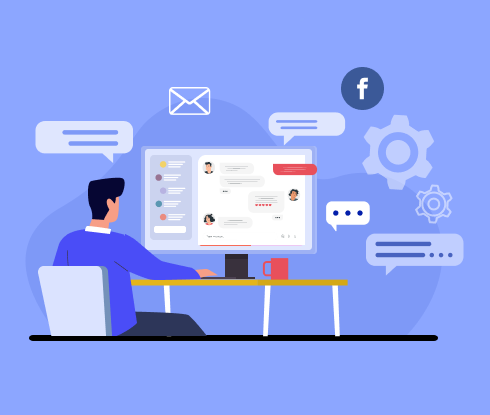 Leveraging a social media platform with over 2 billion users across the globe will always be a smart business move. Over the years, Facebook has continued to introduce features and tools that will keep them the favorite of all. One of these features is the introduction of a chatbot via Facebook messenger. While you can use Facebook in-house tools to design your chat flow, you can also use third-party apps.
There is a need for businesses to have a functional social media page. Most importantly, a Facebook chatbot lets your customers raise and resolve their queries. In addition, brands can advertise and reach out to potential customers via these social media channels.
Hitherto, you will have to send a message to customer support or reach out to a seller. Afterward, you wait for some time till the Facebook handler comes online, checks their inbox, and replies to your messages. Sometimes, there are numerous messages to attend to, and you might never get a response. There could be a mix-up of complaints and solutions when there are too many complainants.
The scenarios illustrated above are some of the reasons for introducing the Facebook chatbot features.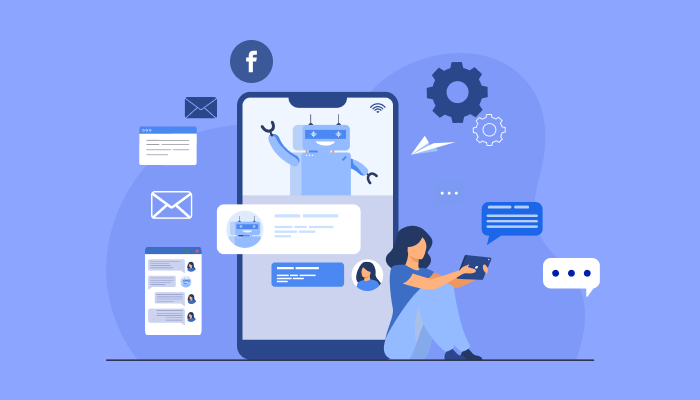 The Facebook chatbot was built mainly to automate the customer support tasks and provide timely responses. A chatbot is software that combines artificial intelligence and algorithms. You can structure your chatbot in whatever pattern or personality you want it to take. This process is where the chatbot builder or software comes into play.
Many digital marketers, social media marketers, or brands prefer to integrate chatbot builders such as BotUp into their Facebook chatbot. The reason is that BotUp, for example, is easy to use. You do not need the help of a programmer or coding knowledge to structure your chat flow. Once you build your chatbot personality and design your flow, you can easily integrate the app with your Facebook page.
How to Get the Most Out of Your Facebook Chatbot?
Businesses that use Facebook chatbots need to consider some tips. These tips include;
Determine the Bot Builder for Your Facebook Messenger
There are several software online. Your ability to research extensively and settle for the one that suits your purpose is essential. It's advisable to use BotUp, which was built by 500apps. I consider BotUp one of the best Chatbot builders that is easy to use. You do not have to start building your chat flow or template from scratch. There are numerous templates to use directly or tweak to suit your task. You can integrate it into your Facebook messenger and continuously monitor its activity from your end.
Visualize and Identify the Dialogue/ Conversational Tone of Your Chatbot
Facebook users use the messenger feature to chat with their friends and associates; this should serve as a guide on how you'll structure the tone of your chatbot. The tone of your chatbot should be conversational and friendly. Neither too formal nor too informal.
It would help if you structured the conversation to start from a welcome message or greetings. When visitors send a message to your page, the greeting will welcome them and set the tone of the message. For instance, the default greeting could be ""Good day, it is a great pleasure to have you here.""
You can then structure your bot to give other responses in line with the goods and services your brand is rendering. While doing this, always ensure your bot sounds like a human. You are at a disadvantage if the chat flow is not conversational.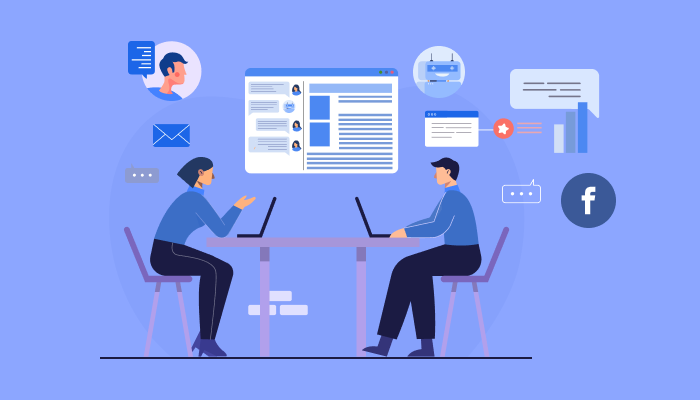 Customize and Personalize the Conversation
The best practice to build a customer-friendly and responsive chatbot is to mimic a personality. Ensure that you program the chatbot to act as a friendly person. Most times, give it a name and personalize the chat. Chatbot builders like BotUp allow your bot to send pictures, emojis, and other visual carousels.
You can program your chatbot to use phrases and slang synonymous with your brand. In addition, you can add some trending words to your chat flow and constantly update those words. Adding this customization is to give the visitor a friendly feeling. It will also help to build your brand identity.
Link Your Customer Support to Your Chatbot
No matter how intuitive and intelligent you program the chatbot, it will sometimes encounter difficulty resolving queries. This is why you need to connect the chatbot to customer support directly.
Sometimes, the complaints are technical issues that need you to escalate the query for further attention. It would help if you allowed customers to switch to live support or speak to a live agent. You can add a command prompt somewhere in the chat interface. You can structure the chat flow so that the chatbot will give the option of speaking to a live agent.
The Facebook messenger has the phone and video call feature. In addition, BotUp allows you to program your chatbot and divert calls to customer support agents with immediate response.
Test-run Your Chatbot Before Going Live
The chatbot is made of an algorithm, a set of rules that you have programmed. It is an artificial intelligence tool that acts based on specific commands. You have to ensure that what you built works precisely the way you want it to work.
When you test-run your Facebook messenger chatbot within a small group or among your team, you can easily identify where to improve the flow. Likewise, test running the features will allow you to remove the flows that might be unnecessary.
In the end, you can predict how the chatbot will interact with your visitors and forestall any error.
What Makes the Best Chatbot Software?
#1
Build and improve your bot conversation flows to engage and increase leads
#2
One bot for Website, Whatsapp, Facebook, and SMS
#3
Nurture your leads faster with built-in CRM
#4
Create bots from rich & advanced template library based on your requirement
#5
Design bots using visual drag-and-drop builder with no code
#6
Use the REST step to integrate your bot flow with your database and backend
#7
Enhance service through advanced reports and revisiting customer conversation history
#8
Share appointment links, allow users to call and chat using built-in tools
#9
Unbelievable pricing - the lowest you will ever find
#10
Everything your business needs - 50 apps, 24/5 support and 99.95% uptime
Join the SaaS Revolution
All-in-One Suite of 50 apps

Unbelievable pricing - $14.99/user

24/5 Chat, Phone and Email Support