If You're in E-commerce, You Need Chatbot Software
With the massive growth of e-commerce, businesses have been working hard to stay competitive with their offerings and remain relevant in a market that is constantly changing. Many realize that they need to be where customers are, and one way they can do this is by having a chatbot software.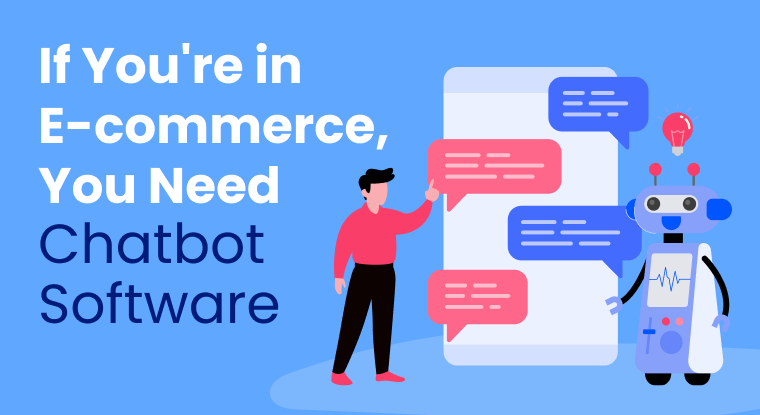 E-commerce is a business model that allows you to buy and sell online. Running your business online makes it accessible to all and sundry. People now find it easy to look at products and services from the comfort of their homes. Once they are satisfied with the specifications, they do not hesitate to pay.
As a seller, the combination of chatbots in your online business will help you engage your potential customers at ease. Some customers will like to inquire about the product and service you render before purchasing. This is the stage where your chatbot software comes in handy.
In 2020, business organizations reported a reduction of up to 70% in call, chat, and email messaging. Surprisingly, these reductions came after implementing a chatbot or virtual customer assistant.
A look at this colossal reduction puts the question of ""what is chatbot software?"" Furthermore, ""why is the chatbot software so important?"" And ""why do you need chatbot software?"". This article will unravel the mystery behind these questions.
What is Chatbot Software?
The chatbot software is an app or tool that enables you to engage and interact with a business representative or customer support via text messages. The interaction between you and these representatives has been designed to look like a human-to-human engagement. However, it is human to a robot engagement.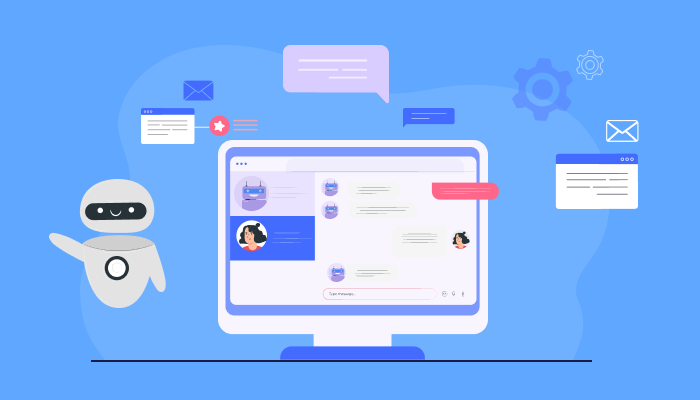 You can use chatbot software to design a chat flow. You build this chat flow to be responsive and tailor conversation with the client to a programmed script. The software developer will build the chatbot to contain likely questions and several forms in which the conversation will flow. You can also design the chatbot for learning and inferring from previous discussions.
Your chatbot software can take different forms or be integrated into other mediums. The most important aspect is for the chatbot to be responsive and interact like humans. You can combine the chatbot into your brand's social media page and website. The voice-enabled chatbot is mainly used by customer support and call centers.
Why Do You Need a Chatbot for Your E-Commerce Business?
Below are the few reasons why your E-commerce business needs a chatbot software.
1. 24/7 Support
The foremost reason you need the chatbot software for your online business is the 24/7, round-the-clock automated support.
Chatbots are available to interact with you, receive complaints, and provide answers to inquiries at every hour. Whichever time zone your customers are using, your chatbot will always be active since online stores are available every hour, which gives a perfect match.
Imagine you run your marketplace online, and you do not have a chatbot in place; when a potential customer checks your page and finds a product attractive, they might need you to give more details or assurance on the product. Coincidentally, you do not share the same time zone and are fast asleep; by the time you wake up, the internet user has moved to another store.
Albeit, if there were a chatbot in place to provide customer support like the action-based chatbot, it would present your potential customer with various options and guide them in choosing the best product. By the time you wake up, you have won the client and made sales.
2. Speedy and Direct Engagement
Running an e-commerce business is not a small feat. Big brands like Alibaba, Walmart, eBay, and a host of others have numerous customers from every part of the world to attend to. The best way to ensure speedy response and ensure the customers directly interact with the brand is to use a chatbot.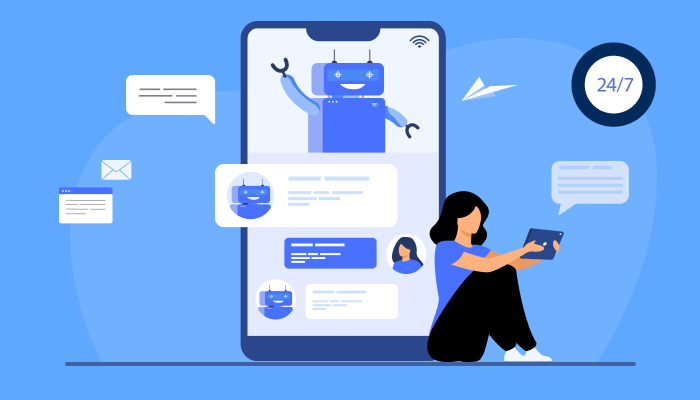 Chatbot software such as Botup tailors the chat flow in a realistic outlook. The interaction flows between the customer and the bot effortlessly. It isn't easy to know you're charging with a robot. The chatbot has every human feature and will keep the interaction as direct as possible.
The speedy engagement is essential and will show your customer that the brand prioritizes them. No one wants to complain or inquire about the products and services, and they have to wait for long hours before receiving feedback. However, immediately you send a message to the chatbot, they respond.
3. Improved Output and Productivity
If you run an online business, no matter the number of visitors who check your page, it is a waste if they do not make a purchase.
It would help if you had a chatbot to convert these visitors to lifelong patrons. A chatbot software like Botup has lead conversion features. It is a set of artificial intelligence and algorithms that crawl through your web store. Once it detects a customer, it notifies the chatbot and automatically sends a message to the lead via their email or social media page.
This strategy has proven to work for E-commerce brands. The chatbot will eliminate whatever doubt that might hinder the customer from purchasing. The chatbot will walk them through the purchase journey and give all the necessary details about the brand.
Since people want to patronize brands that understand their plight and make them feel important, the chatbot will prioritize them and give the necessary attention. After the purchase, you can design your chatbot to message the customers and enquire whether the client is satisfied. All these strategies will lead to improved sales for the brand and keep the customers coming back.
Conclusion
The importance of chatbot software to e-commerce is numerous. Chatbot software will help you automate the entire buying and selling process. Your customer support service will have little or no interaction with your customers. You can channel their energy to more critical tasks.
There are numerous chatbot software online; it would help integrate Botup as it serves all purposes. You can incorporate the chatbot software into any e-commerce website or marketplace. Kindly check the website for more impressive features of Botup here.
What Makes the Best Chatbot Software?
#1
Build and improve your bot conversation flows to engage and increase leads
#2
One bot for Website, Whatsapp, Facebook, and SMS
#3
Nurture your leads faster with built-in CRM
#4
Create bots from rich & advanced template library based on your requirement
#5
Design bots using visual drag-and-drop builder with no code
#6
Use the REST step to integrate your bot flow with your database and backend
#7
Enhance service through advanced reports and revisiting customer conversation history
#8
Share appointment links, allow users to call and chat using built-in tools
#9
Unbelievable pricing - the lowest you will ever find
#10
Everything your business needs - 50 apps, 24/5 support and 99.95% uptime
Join the SaaS Revolution
All-in-One Suite of 50 apps

Unbelievable pricing - $14.99/user

24/5 Chat, Phone and Email Support