Tips To Create Automated Engagements Using Chatbot Software
Chatbots are the next evolution in the customer service industry. We'll show you how to get your bots up and running for free, design them to answer your customers' questions, and automate conversations.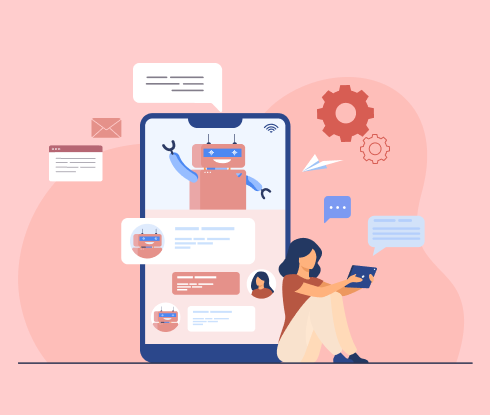 When it comes to running a business, it's pretty easy to get sidetracked and overwhelmed, which is why many startup owners fail to realize their full potential. When you already have so many things to think about, it can feel like business management is a bottomless pit of challenges. However, many new company owners don't know that the first steps are often the most important. It all depends on how well you can set your company up for success — typically with the help of automation and chatbot software.
What Makes Chatbots So Useful?
Trying to run a business means ensuring your customers are satisfied with your products and services. However, if they have questions about anything, it's similarly crucial to solving the issue without frustrating the client in the process. The thing about running a popular business is that hundreds of people will likely have queries at any given point. The same thing goes for customers that might be confused about the product or even unhappy customers that didn't get what they wanted.
It's natural to have agents respond to such queries, but company owners won't always have the necessary resources to get the job done. Eventually, a company that doesn't fully use its opportunities will be overwhelmed by demand. There's such a thing as too much popularity after all!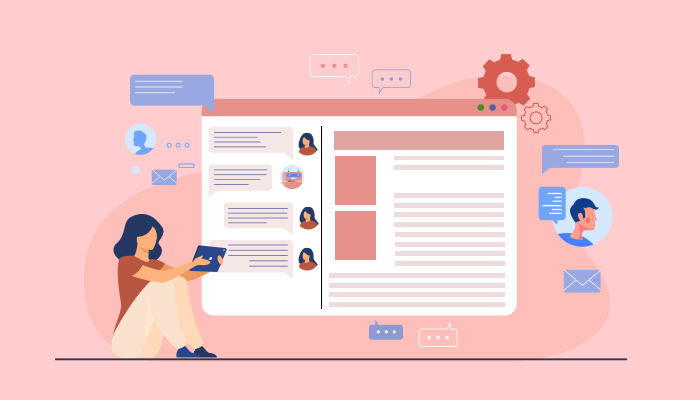 In cases such as these, new company owners would do well to help automate the process through AI chatbots. Such programs are helpful because they can help ease the burden and ensure the agents only deal with unusual problems. Letting chatbots take care of the most menial requests will satisfy hundreds of people without necessarily bogging a company down.
Use Our Tips To Help Create Automated Engagements With Chatbots!
Understanding that chatbots can help is different from actually using them effectively. After all, there are plenty of platforms out there that could use excellent chatbot software, but it's not always straightforward to figure out the ideal solution for a company owner. There are many startup owners out there that are having a challenging enough time keeping their business afloat. Trying to think of integration and automation software alongside everything else can often be too much, but there's no reason to fret. Here are a few ground rules to help ensure you make the most out of chatbot software.
Using The Right Chatbot Program
First and foremost, you won't get anywhere without using a proper chatbot program. You can get many different services as a growing business, though it pays to be attentive when looking into software platforms. For example, some chatbot programs are beneficial but hardly teach anything about their unique features. Even if the features are great, you won't get your money's worth if it takes too long to learn and fully utilize.
You can help make things easier by looking into online reviews, ensuring you have as much information as possible before taking the plunge. After that, it's a rather time-consuming process of collecting different services and narrowing down the list based on a few factors.
Fortunately, we've streamlined the process for you, choosing the top chatbot platform from a list of top contenders. Using BotUp by 500apps is one of the best decisions you can make, as you can launch your business to the top of the industry with intuitive software. BotUp is not only known to have excellent features, but the fact that they're easy to learn is why BotUp is at the top of the list.
Personalizing The Experience
Once you've got the necessary software platform, it's time to figure out how to personalize the experience for your demographic. Personalizing a chatbot can have plenty of benefits, as you can get the support of online users without having to work too hard or take too many risks in the process. For example, website pop-ups can often be annoying and aggressive, and not too many people appreciate having to close a pop-up every time they enter a business website. However, if you personalize the pop-up and make it more relevant to what online users might want, suddenly, the tables are turned.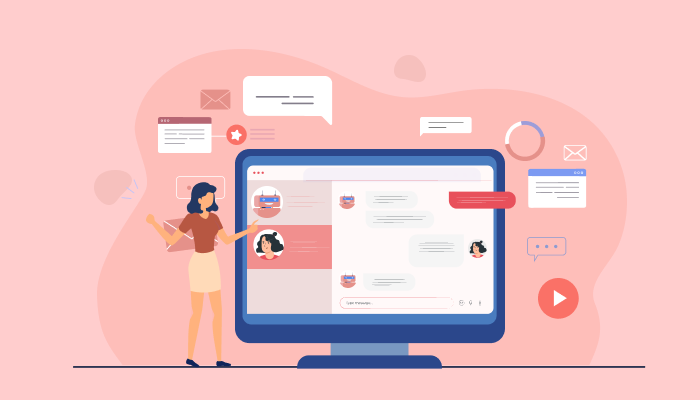 You can do the same thing with chatbots, looking into various aspects of the customer journey to figure out the best way to customize your platform. Look into the data you want to gather from online users, as well as the overall goal of your chatbot. Make sure to study previous interactions to see how well you can tweak and personalize the experience for other clients.
Once you know how to tweak based on previous data effectively, it can give you the tone and personality you want for the chatbot. It can seem like an arduous process of trial and error, but if you keep tweaking and making changes based on analytics, you'll end up with the ideal chatbot for your business.
Keep Things Simple!
Last but certainly not least, the best way to take advantage of a chatbot is to help the software get straight to the point. Fortunately, you can test it out as much as you want, giving you every opportunity to succeed. Most people can appreciate a business that respects their time, which is why keeping things simple and professional is the best way to go. Not only does it result in more of an ROI (return on investment), but you won't have to work too hard to get the job done.
Avoid too many technical terms or jargon, and give your online users an easy path to solve their issues. Of course, the same thing goes with answering queries or any other interaction with your chatbot.
Conclusion
The use of chatbot software can be incredible for companies that know how to make the most out of their opportunities with customer support. It's a significant part of business success, and learning how to get your chatbot right can elevate your company to new heights.
What Makes the Best Chatbot Software?
#1
Build and improve your bot conversation flows to engage and increase leads
#2
One bot for Website, Whatsapp, Facebook, and SMS
#3
Nurture your leads faster with built-in CRM
#4
Create bots from rich & advanced template library based on your requirement
#5
Design bots using visual drag-and-drop builder with no code
#6
Use the REST step to integrate your bot flow with your database and backend
#7
Enhance service through advanced reports and revisiting customer conversation history
#8
Share appointment links, allow users to call and chat using built-in tools
#9
Unbelievable pricing - the lowest you will ever find
#10
Everything your business needs - 50 apps, 24/5 support and 99.95% uptime
Join the SaaS Revolution
All-in-One Suite of 50 apps

Unbelievable pricing - $14.99/user

24/5 Chat, Phone and Email Support