Eliminate the Hassle of Forms With Survey Bot
In this article, we show you how you can eliminate the hassle of filling out forms by using a survey bot. We also describe other benefits of using a survey bot for your business.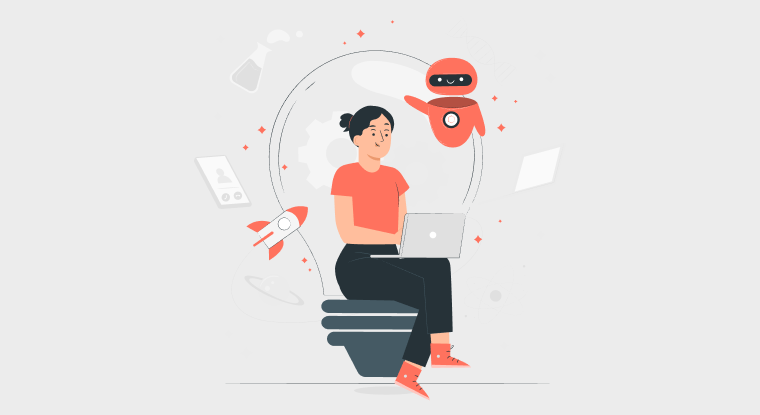 Introduction About Survey bot
Chatbots have improved customer service and increased customer engagement across the board. But did you know that a chatbot can make your surveys more interactive? Suppose you'd like to conduct research or find out the general opinions of your target customers about your product or company. In that case, a survey chatbot might be what you need.
Work smarter with Survey Bot
As a business, you may sometimes need to carry out research to understand your customers' needs or their thoughts about a new product or service. Doing this often requires you to send out surveys, which are forms that contain questions. But lengthy forms can be off-putting to customers, reducing their likelihood of filling the form.
However, with a survey bot, you can eliminate the lengthy forms and collect quick feedback from customers. A survey bot is a chatbot that allows a company to conduct surveys by interacting with the customer in a question and answer format. By providing a conversational tone to the survey, survey bots make customers more likely to respond to queries. This allows your business to collect more data from customers.
Creating a survey bot is pretty easy, as you can use a chatbot tool for this. All you have to do is choose a chatbot creation tool that suits you, create the questions, and publish the bot. You can use a free survey bot creation tool or a paid one. Ensure that your survey bot creation tool is intuitive, easy to use, and allows you to create simple, natural flows.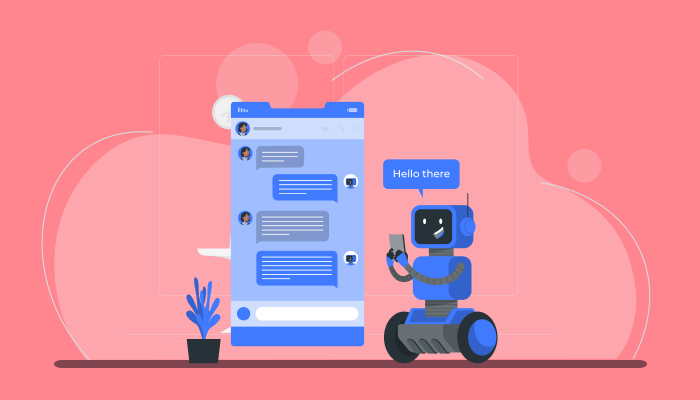 With BotUp, creating forms with a survey bot is easy. No coding or technical expertise is required. To create a form, you only need a few steps:
Create your bot
Open the BotUp website, and start a new project. Add the questions you'd like to ask to the conversation flow. Ensure to make the questions conversational and human-like so that customers can better engage with the survey bot.
Publish your bot
After creating and testing your bot, you can publish it onto public platforms such as your website or social media page. When customers explore your website or Facebook page, the bot can start a conversation with them, collecting valuable feedback.
Collect data and feedback
After deploying your survey bot onto platforms where your customers can interact with it, sit back and watch the data enter your system. With BotUp's advanced data collection software, you get real-time data on customer responses. You and your team can then analyze the data to make decisions for your business.
Why use survey chatbots?
Getting feedback from customers is a business priority. However, traditional online forms generally receive few responses. With a survey chatbot, you can get more answers from customers. According to Drift's 2020 State of Conversational Marketing report, chatbots are the fastest growing communication channel. Customers now prefer to interact with chatbots, so it's important for your business to grab this opportunity.
Chatbots are also more engaging than online forms. With AI and Natural Language Processing, they can make data collection more conversational, allowing the customer to be more comfortable and relaxed. This way, the customer is more likely to provide answers to more queries. With survey chatbots, you can get more valuable feedback for your company's success.
What benefits does the survey bot provide?
Here are a few benefits of using a survey bot: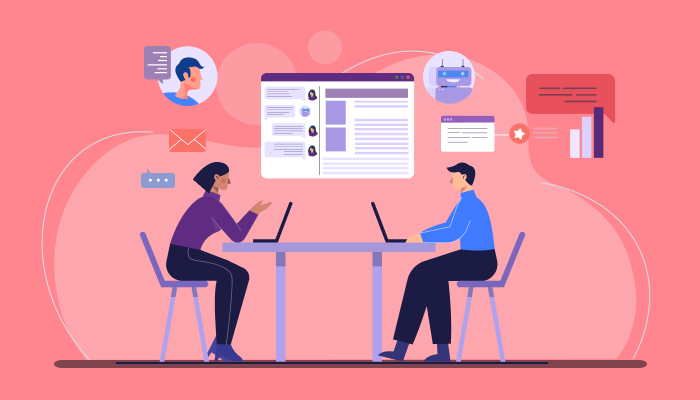 Improved experience
By providing a conversational interaction, survey bots offer an improved experience for the customer. Customers feel like they are talking directly to the company, providing a more significant social experience.
Greater response rate
Compared to other forms of collecting survey data, survey chatbots have one of the highest success rates. Many companies that have tried survey chatbots have seen their responses double or triple in a short time.
Increased engagement
Due to the conversational interaction, customers engage more with the company's brand. Many AI chatbots can also help the customer solve problems while collecting data. By providing relevant solutions, customers are more inclined to engage with the company.
Conclusion
In the world of business, having quality data is critical for providing excellent service to your customers. With a fantastic chatbot service like BotUp, you can collect survey data from your clients quickly and efficiently.
What Makes the Best Chatbot Software?
#1
Build and improve your bot conversation flows to engage and increase leads
#2
One bot for Website, Whatsapp, Facebook, and SMS
#3
Nurture your leads faster with built-in CRM
#4
Create bots from rich & advanced template library based on your requirement
#5
Design bots using visual drag-and-drop builder with no code
#6
Use the REST step to integrate your bot flow with your database and backend
#7
Enhance service through advanced reports and revisiting customer conversation history
#8
Share appointment links, allow users to call and chat using built-in tools
#9
Unbelievable pricing - the lowest you will ever find
#10
Everything your business needs - 50 apps, 24/5 support and 99.95% uptime
Join the SaaS Revolution
All-in-One Suite of 50 apps

Unbelievable pricing - $14.99/user

24/5 Chat, Phone and Email Support