11 Ways Chatbot Builder will Drive Your Business Growth
When it comes to customer service and support, clients always expect the best from your brand. That is why organizations that have invested in next-generation solutions are always at the forefront. In this era of personalized marketing, chatbots are offering genuine one-to-one experiences between businesses and clients. Let us look at how chatbot builders like BotUp are revolutionizing businesses.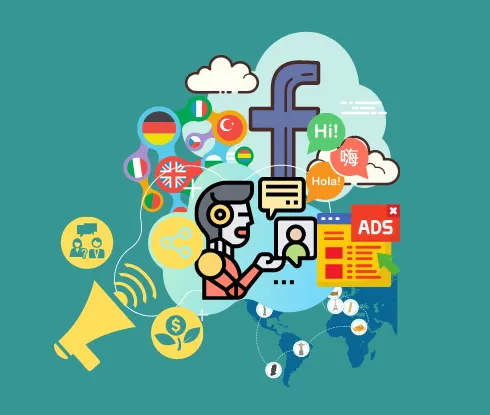 When it comes to customer service and support, clients always expect the best from your brand. That is why organizations that have invested in next-generation solutions are always at the forefront. In this era of personalized marketing, chatbots are offering genuine one-to-one experiences between businesses and clients. Let us look at how chatbot builders like BotUp are revolutionizing businesses.
Artificial Intelligence is drastically improving brands, and chatbots, geared by AI, are becoming a crucial tool in improving customer service. The best chatbots generate a seamless customer experience that clients can barely tell whether they are communicating with bots or humans. And since it is important to progressively improve customer service to ensure your brand grows its return on investment, chatbots are your fail-safe way to do so.
A recent study by AI Stats shows that business executives say chatbots have increased sales by 66.5% on average. The report further states that most organizations use chatbots for sales, customer support, and marketing in that order. This could explain the rise and rise of chatbots. An Allied Market Research projected the bot industry to reach $2.1 billion by 2024, growing at a 29.7% rate from 2018 to 2024.
Digital transformation expert Cyril Coste notes that the "Global chatbot market to reach USD 1.25 billion by 2025. Significant growth as chatbots enables enterprises to substantially reduce operating costs with the help of AI and ML.
Global chatbot market to reach USD 1.25 billion by 2025. A significant growth as chatbots enable enterprises to substantially reduce operating costs with the help of AI and ML https://t.co/7N2xHLGmWt #DigitalTransformation Marketing Customer Experience pic.twitter.com/9grijs3tNE

— Cyril Coste #DigitalTransformation #CDO (@CyrilCoste) December 18, 2020
A recent Intercom Survey of 500 business leaders found that business leaders saved an average of $300,000 in 2019 from their chatbots. The survey further revealed the greatest impact occurred across support and sales teams; the sales function is the most common use case for chatbots (41%), followed closely by support (37%) and marketing (17%).
Thanks to huge advancements in AI, machine learning, and natural language processing, chatbots are now the talk in the business world, with Facebook having over 300,000 chatbots. Installing a chatbot into your brand may be tricky, however, chatbot builders are making it easier for you as it develops and distributes a chatbot to your website and messaging app.
Chatbots Explained
Chatbots are used to simulate conversations between brands and clients and aid in giving customers information about the business and its product. Chatbots are programmed to spot keywords or phrases in questions and then send an accurate and immediate responses to the inquiry.
Chatbots can be integrated into websites or messaging applications like Facebook Messenger, WhatsApp, or Telegram, enabling you to build a long-lasting relationship with your clients all over the globe, offer personalized engagement with clients improving the probability they would be converted and instituting intelligent conversations to answer inquiries and generate leads.
Chatbot builders, design chatbots for different reasons depending on the client's request and preferences. For instance, chatbots could be used to conduct sales operations, could be a marketer, customer service agent, or first-line communication channel. Customer service operations can use chatbots to resolve client's inquiries thus freeing up time for agents to concentrate on other intricate jobs that require a human touch.
There are different types of technology that chatbot builders use depending on the requirements of the clients.
Simple chatbot software. It uses a rules-based conversational interface that engages in basic conversational exchange. In this type of software, clients select a specific question to ask which is then immediately responded to by the chatbot. These chatbots are a great option for organizations handling a large pool of routine customer inquiries. The biggest downside is that they can't handle nuanced or complex queries. However, they can be programmed to send these questions to the nearest available human agent.

Virtual assistant software. This type of technology takes chatbots to the next level. They do not rely on a simple rule-based interface but on artificial intelligence technology to reply to customer questions in a personalized way. These bots utilize machine learning and natural language processing technology to learn from all niches over time to give prospects and customers much better and contextual replies.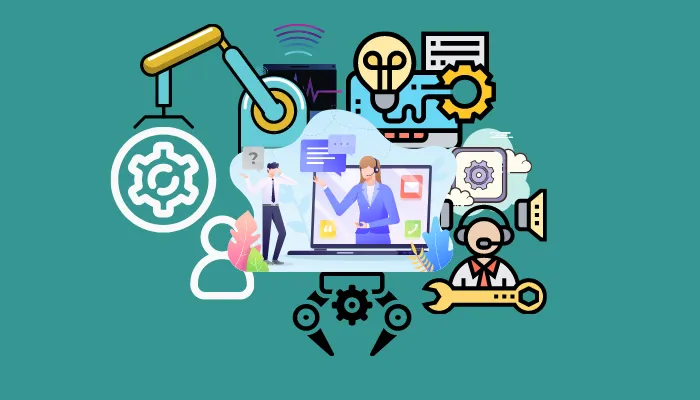 Conversational AI Platforms. This software allows users to design their chatbot as it comes with tools for such design and a pre-designed chatbot. This allows brands to create a chatbot geared to serve their business and industry. However, building an individual chatbot may require hiring an expert which small organizations may not afford. Each technology has its benefits, so it is important to consider the needs of your business. Consider these factors before investing in chatbot software.
What is the type of chatbot technology needed by your brand? Are you going to design your chatbot and conversational assistant or do you require a pre-designed chatbot? If you are looking for a pre-designed bot, would a simple rule-based chatbot suit your brand or would a chatbot geared by ML and NLP technology? If you are looking to purchase a chatbot with AI assistants - for sales, or higher education, or marketing, or customer service, or whichever the purpose -, look for vendors who have created AI assistants for that purpose specifically. Decide which chatbot software suits your budget. Simple rule-based platforms are relatively cheaper while those geared by ML and NLP technology are expensive, but conversational platforms maybe even a bigger budget constraint. Prices vary depending on the number of virtual assistants needed, chatbot technology, and software complexities.
Designing your chatbot
Installing a chatbot to reach out to your clients could help your brand save cost and time on customer service and sales while still improving customer satisfaction. Here are a few guidelines you could use to design an effective and user-friendly bot that works.
Use a proper chatbot platform. Choosing a chatbot builder such as BotUp will help increase the proficiency of the chatbot. It will guide you on the process of creating a chatbot so that you can have informed decision-making.

Define your goals and expectations. Do you want your chatbot to serve as first-line communication? Or do you need it for marketing and sales? Decide on what you want to accomplish with your bot and choose a platform that will make you accomplish it easily.

Decide on the type of data you would gather from clients. Information such as names, email addresses, sex, age, and nationality among others will help you personalize client data to generate better customer satisfaction.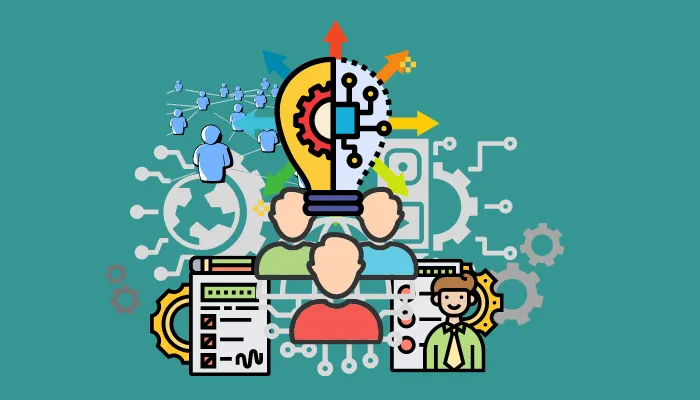 Create a natural bot conversational flow. The conversation flow you are generating should be human-like even though you are using a bot. By defining the personality and tone it will help you look natural. Furthermore, tone and personality that is well defined, create more engagement with clients.

Start simple. Chatbots are a work in progress, do not overthink as it will overcomplicate your design. You are always capable of adding more later, so design a flow that is intuitive and engaging.

Keep it real and engaging. Avoid too many technical terms but use more slang and colloquial terms. Engage as if you are conversing with a friend or family. Use emojis, GIFs to create emotional scenarios in the flow to look more engaging, intuitive, and real.

Evaluate and tweak your chatbot regularly. To achieve the intended level of efficiency, generate a regular report on its performance. It could be through asking clients to give feedback on their efficacy. Use this report to tweak and tweak till you achieve proficiency.

Make it easy to switch from bot to human support. An inquiry may fall outside the automated sequence, make it possible for customers to be transferred to the most relevant human agent and answer these questions promptly. This will increase satisfaction.
Ways Chatbot Builders Will Drive Your Business Growth
Your chatbot will only be as reliable as the chatbot builder you choose to walk this journey with you. As indicated herein, the benefits of chatbots are immense. However, you can only reap these benefits if you start on the right footing, that is, deploying a powerful chatbot builder platform such as BotUp. A well-built chatbot should have the following features that are geared towards business growth.
1. Stable Chatbot With Little to No Downtimes.
Do you want to increase your customer service experience by including 24/7/365 support without having to pay for overtime or employing customer service agents? Then a chatbot is your solution. For instance, in the banking industry, chatbots are used to answer basic questions such as account balance and correcting invoices for which clients inquire about at any time. The chatbot can serve you any time and refer to complicated inquiries.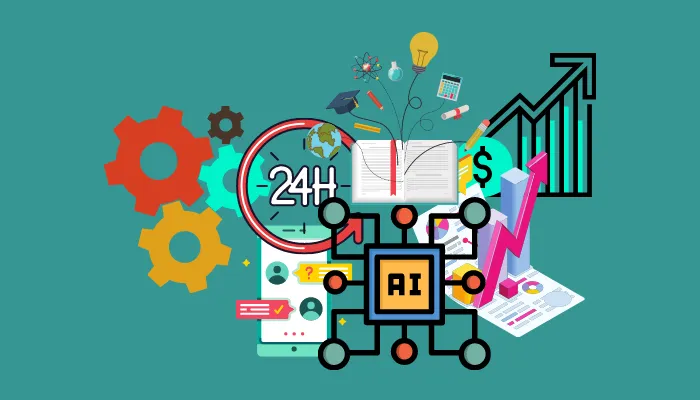 2. Should Be Fast.
The bots are programmed to give immediate and accurate answers. Chatbots increase efficiency and satisfaction by delivering timely customer support.
A 2018 State of Chatbots Report showed the top three use cases for chatbots are getting a quick answer in an emergency (37%), resolving a problem (35%), and getting a detailed answer or explanation (35%).
With chatbots, you will be able to improve clients' engagement with immediate responses. Engaged customers are more likely to purchase your products and promote your organization.
3. Chatbots Answer Faqs.
You will be able to weed out numerous initial clients who contacted your customer service by programming your chatbot to answer your clients' frequently asked questions. A good chatbot builder should allow users to customize their templates, which should include a FAQ section.
4. Streamline Workflows Across Departments.
Besides customer service. Chatbots could be implemented in other fields in your brand. You could automate and streamline your internal operations using chatbots, from human resources to finance departments. Recruiting employees, answering FAQs about payments, and sending invitations to webinars are just but a few examples.
5. Project Management.
Chatbots allow project managers and their team players to automate their communication, and report on particular project progress. Furthermore, it sends reminders about project deadlines, tracks expenses, determines or decides who will do a particular task.
6. Generate Feedback and Analytics.
Shrewd entrepreneurs understand that internal and external feedbacks are major success drivers. Managers need to understand what their clients are happy about and keep coming back for as well as what they dislike. Chatbots offer analytics that can be stored and used in the future to provide better customer service.
For instance, Netflix uses chatbots to generate surveys about client's preferences so they can give recommendations likely to appeal to the clients. Bots help you understand customers' behavior, interests, and preferences. Comprehending these facts helps your brand provide clients with exactly what they will buy, boosting their satisfaction, and improving their loyalty. Loyal and satisfied customers are likely to be your brand ambassadors.
7. Minimize Human Errors.
Chatbots, once well-programmed, rarely make mistakes.
8. Chatbots Are Administrative Assistants.
Enterprises are using bots to organize meetings, set dates, reschedule appointments, book rooms, and other tasks. This has enabled brands to save the cost of hiring employees to handle these tasks while still improving efficiency and customer satisfaction.
9. Enhances Brand.
Chatbots are changing the dynamics of how you can reach out to your clients. Sending birthday wishes, quick checks on if your clients are enjoying your services and reminding them of upcoming special offers. Chatbots store a large pool of data about your brand and its products and they constantly share them with your clients, making you look good. They are great brand ambassadors. Studies show that clients appreciate quick and seamless solutions to their inquiries; impress them by tapping on chatbots exceptional problem-solving ability.
10. Sales and Marketing.
Chatbots can reach out to multiple consumers through messaging applications such as Facebook Messenger. Such platforms have numerous subscribers and thus enable a brand to reach out to lots of clients. Messaging is a way to share personalized promotions and deals that will increase your return on investment. Personalizing the process enables you to offer products that clients are interested in. Furthermore, chatbots can conduct sales within the messaging application meaning that customers do not have to leave the comfort of their homes.
11. Personalizing the Customer's Experience.
Chatbots are excellent at collecting customers' information. This information can be personalized by agents to generate solutions that suit the current needs of the clients. This will help heighten operational efficiency, customer satisfaction, and brand loyalty. Some chatbot platforms are specifically designed to aid clients to pay their bills. Now you do not have to worry about sending invoices or writing cheques, or paper trails. They are efficient in doing this task in that they allow brands and clients to transfer money, pay an invoice, complete purchases, and keeping up-to-date with their accounts.
Conclusion
Chatbots are not here to replace human labor; in fact, they make it easier for humans to complete their tasks and make more informed and accurate decisions. With the ever-advancing of AI, NLP, and machine learning technology, chatbots are going to completely revolutionize the business world. An uncountable number of brands are investing in chatbots and artificial intelligence; do not be left out. Remember to go for a powerful chatbot builder.
What Makes the Best Chatbot Software?
#1
Build and improve your bot conversation flows to engage and increase leads
#2
One bot for Website, Whatsapp, Facebook, and SMS
#3
Nurture your leads faster with built-in CRM
#4
Create bots from rich & advanced template library based on your requirement
#5
Design bots using visual drag-and-drop builder with no code
#6
Use the REST step to integrate your bot flow with your database and backend
#7
Enhance service through advanced reports and revisiting customer conversation history
#8
Share appointment links, allow users to call and chat using built-in tools
#9
Unbelievable pricing - the lowest you will ever find
#10
Everything your business needs - 50 apps, 24/5 support and 99.95% uptime
Join the SaaS Revolution
All-in-One Suite of 50 apps

Unbelievable pricing - $14.99/user

24/5 Chat, Phone and Email Support