The Evolution of the AI Chatbot Online: Present and Future
An AI chatbot is a software that understands language outside pre-programmed commands. The software interacts with human beings through written language. The chatbot gets embedded in web pages and digital applications to answer multiple customer inquiries without human agents for effortless customer service.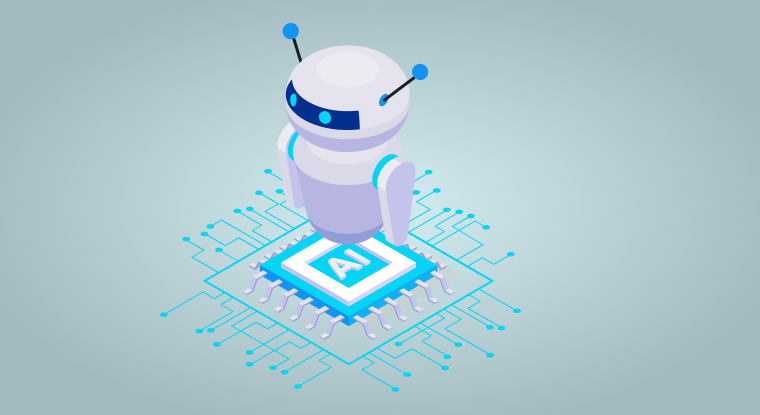 The AI chatbot online gets trained to have human-like conversations using natural language processing (NLP). The chatbot can interpret human language using NLP to enable it to operate. So, you can consider the chatbot a computer program that helps simulate human communication. The best part about AI chatbot online is that they constantly learn from conversations and adapt their responses to new situations and patterns. Organizations implement chatbots for multiple uses - analyzing a customer's feelings or making predictions about a website visitor.
A Brief History of the AI Chatbot Online
Customer service interactions have got automated because of the advent of AI chatbot online. Multiple business organizations have helped customers with few employees while the customers get the answers they need without spending much time on hold. So, what is the history of the AI chatbot online?
The creation of artificial intelligence (AI) dates back to the 1960s, and here is a landmark of events that lead to the implementation of what today we call the AI chatbot online.
ELIZA (1966) Eliza is considered to be the first-ever chatbot in Computer Science history that was developed by Joseph Weizenbaum at MIT. The chatbot was developed to fool humans into thinking that a real psychotherapist was interviewing the patients. It was also the first machine to use natural language processing (NLP).

PARRY (1972) Kenneth Colby created a more conversational chatbot than Eliza that was called Parry. The interesting part here was that Parry was created to chat with Eliza. The chatbot represented a paranoid schizophrenic and had better language capabilities.

JABBERWACKY (1981-88) Rollo Carpenter, a British programmer, created Jabberwacky to simulate human chat in an entertaining, interesting, and humorous way. It was the earliest attempt to create artificial intelligence (AI) using human interaction. The chatbot mimicked human interactions and interacted with the users.

ALICE (1995) Richard Wallace developed the chatbot to use natural language processing (NLP) and have sophisticated conversations. Artificial Intelligence Markup Language (AIML) was used to create multiple chatbots powered by Alice.

ELBOT (2005) Elbot was the first-ever chatbot to use sarcasm and win to interact with human beings using artificial intelligence. Another chatbot software named Smarterchild offered personalized conversations and offered information on weather, movies, and current events.

WATSON (2006-09) Watson was designed as an AI chatbot online to compete against human beings using machine learning and natural language processing (NLP). Watson is one of the smartest systems in the world, with multiple use cases in weather forecasting, advertising, healthcare, etc.

Voice Assistants (2010-2015) Google, Apple, Microsoft, and Amazon launched their first-ever voice assistants that allowed devices to provide information to answer and make recommendations.

Messaging Bots (2016- Present) AI research gave rise to multiple conversational interfaces, including the active chatbots on Facebook that have been functioning ever since the social media platform launched its first messaging system. Multiple industries have created self-serviced chatbots powered by AI since then to help individuals access answers and recommendations.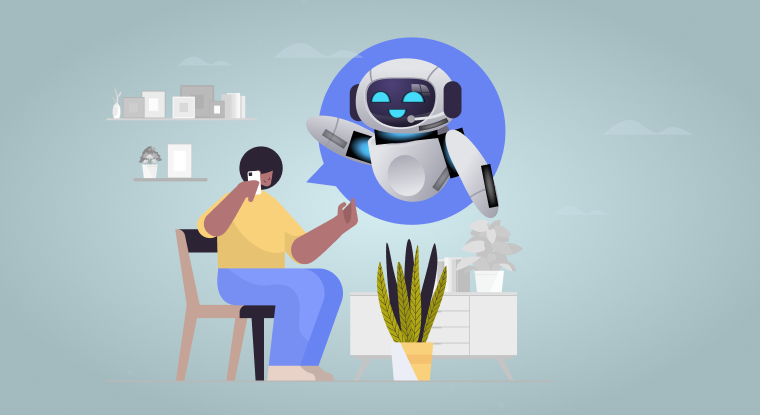 Evolution of AI Chatbot Online
Chatbots used to provide standard responses because they had minimum capabilities in the first developmental phases. However, the current chatbots have become more powerful with the developments in machine learning and AI. So, the chatbot creators have introduced multiple superior features to help enhance user experiences. AI chatbot online have taken a quantum leap in user support services and have contributed to the modern service desk's emergence. The chatbot softwares have heralded the requirements of versatile customer service by implementing new advances like NLP, machine learning, and sentiment tracking.
AI Chatbot Online at Present
The AI chatbot online has evolved in the past few years, and the continuum of progress has made it impossible to differentiate between artificial intelligence and human beings in customer service chatbot and service desks.
Organizations have continued to invest in conversational chatbot as businesses continue to emerge from the pandemic. Most organizations rely on AI chatbot online to expand the user and customer base and engage individuals in new business models and compete in the marketplace. So, artificial intelligence has helped organizations open up new avenues to business growth, cost savings, and revenue while nurturing innovation and adopting new business models.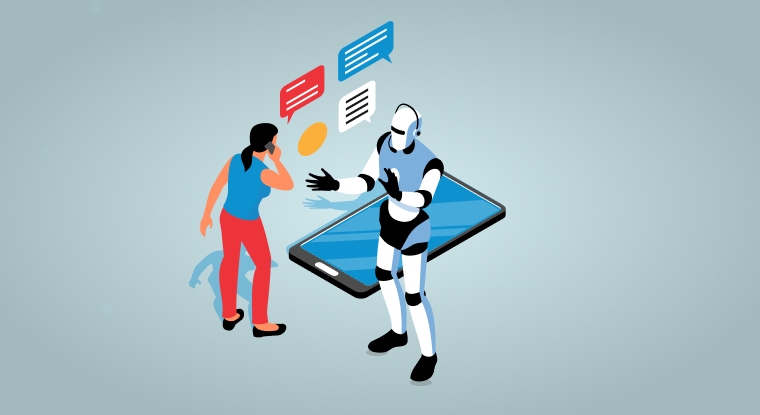 Future of the AI Chatbot Online
An online chatbot changed the way business organizations interact with customers, automate payments, and conduct lead generation campaigns. Reports state that 67% of US millennials wished to purchase products and services from brands that use a chatbot.
What you can expect from an ai chatbot online next is that business organizations can automate payments and allow users to pay directly over live chat or social media platforms. The instant process will satisfy customers and improve their experience over time.
A few payment services like Mastercard have already introduced and launched AI chatbot online for customer payments. The chatbot capabilities assist customers in setting payment alerts and sending final payments for multiple purposes. The conversational AI chatbot evolution will eventually diminish and eliminate the need for experts, data scientists, and historical data.
The best part about website chatbot service is that their deployment does not take much time and helps provide a solution to customers within hours. Automated and continuous value of customer queries and issues leads to increased customer satisfaction and enhances business growth.
Summing It Up
An AI chatbot online is one of the latest advancements in the digital technology landscape. The chatbot gets trained to have human-like conversations and interpret human languages to interact with customers and provide solutions to their queries.
If you are looking for efficient chatbot software for your business, choose BotUp by 500apps and say goodbye to your worries related to your website.
The software enables you to generate leads by automating chats, appointments, call flows, etc., using built-in tools. You can design customer chat flows using BotUp and reach out to website visitors at your convenience. So, if you are looking for instant customer support to enhance your business, BotUp is your answer.
What Makes the Best Chatbot Software?
#1
Build and improve your bot conversation flows to engage and increase leads
#2
One bot for Website, Whatsapp, Facebook, and SMS
#3
Nurture your leads faster with built-in CRM
#4
Create bots from rich & advanced template library based on your requirement
#5
Design bots using visual drag-and-drop builder with no code
#6
Use the REST step to integrate your bot flow with your database and backend
#7
Enhance service through advanced reports and revisiting customer conversation history
#8
Share appointment links, allow users to call and chat using built-in tools
#9
Unbelievable pricing - the lowest you will ever find
#10
Everything your business needs - 50 apps, 24/5 support and 99.95% uptime
Join the SaaS Revolution
All-in-One Suite of 50 apps

Unbelievable pricing - $14.99/user

24/5 Chat, Phone and Email Support