8 Proven Ways to Improve chatbot for Sales using Automation
AI driven bot automation system will increase the customer satisfaction of your business. Here are eight ways chatbots can improve your sales.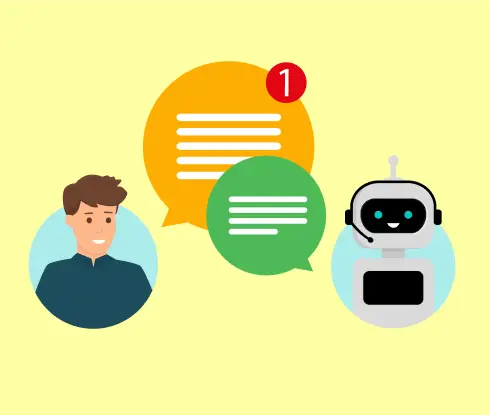 ""You all know that chatbots are a new technology altogether. It's like the early age of the Web. Things are still shaky yet growing at the speed of light."" - Rashid Khan
Businesses have come to recognize the importance of customer service and what it means to the success of a brand. The advent of artificial intelligence has eased customer service procedures with the use of chatbots. Now, organizations can handle other things while software attends to messages and direct customers. As a business, customer experience is very important to your sales and customer loyalty. With the growth of technology and social media, customers are getting smarter, expecting the same from you.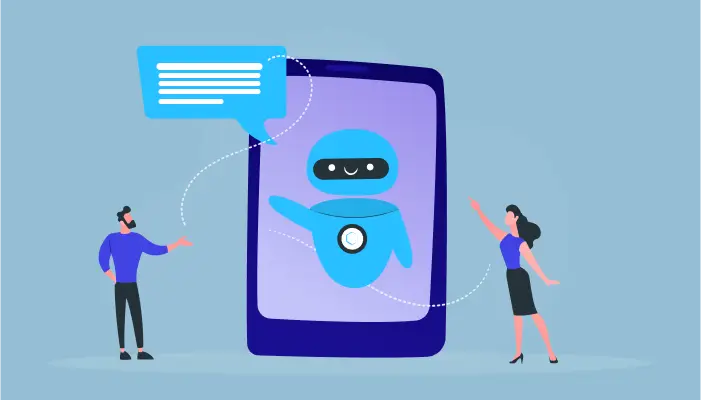 All customer communications have to be a call either for sales, marketing or support. If your business is not delivering smooth communication, your customers will not stay. For your business to be successful in sales and marketing, a chatbot solution will perform tasks effortlessly. However, human support is critical; irrespective of the approach and platform, human overseeing is needed to configure, train and optimize the chatbox system.
What Are Chatbots
Chatbots are software that interacts with multiple people across several digital platforms. They are self-help tools organizations use to improve communications with customers. Brands use chatbots automation to enhance their customer experience and to generate more sales. Most importantly, they use chatbots to build a deeper connection with their customers. Customers find it easy to interact with your business and make purchases through chatbot for sales.
The software uses a technology called the bot's core; this technology improves customer service. Chatbots with conversational AI are unique because of their natural language, ability to understand questions and answer efficiently. They can automate customer communication and notably augment support.
Statistics showed that about 35% of customers want more organizations to integrate chatbots to improve their communication strategy and deliver a better experience.
Eight Proven Ways to Improve Sales Automation Using Chatbots
With so much to gain and enjoy with a chatbot for business, you should immediately plan to automate customer communication and see to it that your customers experience a hassle-free journey at all times. In this article, you will learn eight ways chatbots can help you improve sales.
1. Reduces Human Error
One of the reasons brands use chatbot automation is because human errors are erased completely. Humans can forget to reply to a customer's message, mix up orders or reply to customers out of emotional swings. With chatbots, this is completely removed. Chatbots for sales can prove effective in helping brands reduce customer churn due to human errors. Efficiency increases and customer complaints will reduce drastically.
Your customer service representatives will heave sighs of relief as they get to avoid dealing daily with demanding customers and focus on other essential tasks. Customers get to pour out their frustrations on a chatbot AI that doesn't get emotionally affected. Your staff works more efficiently, and your customers get a steadfast and unwavering barrage of endearing replies.
2. Always Online
With chatbot automation, it is guaranteed that you will always be online. The first step of every communication is knowing you will readily answer every question you ask. This sounds simple but quite difficult for humans to practice because of several reasons. The reasons can include shift change, offline times, negligence of duty, too many customers to attend to at once, etc.
Using a chatbot for business erases this issue conveniently. The bot is available online and handles several conversations at once without mincing words. In as much as you have programmed your chatbot well, the bot will operate 24/7 and not only answer your customer's questions but also make their time count. This way, the satisfaction level of customers will noticeably be higher. They would be more open to interacting with your business in the future, and they won't choose another vendor for their next purchase.
3. Shopping With Bots Cut Cost and Increase Revenue
Using chatbots for business will help you cut costs in the long run. With the certainty of excellent results, you will experience an increase in revenue in your industry. By investing in chatbot automation, you save money that should have recruited more staff during high traffic times, salaries, training, and infrastructure.
Also, chatbot automation will perform the tasks of several customer service representatives conveniently. Chatbots are a cost-effective way for brands to complete their customer service requirement. Above all, all brands can use chatbots irrespective of the size of their budget. Although chatbots cannot completely take over the customer service department, they can significantly cut your costs by reducing the number of your agents. Since now, a chatbot can manage lots of customers' questions conveniently.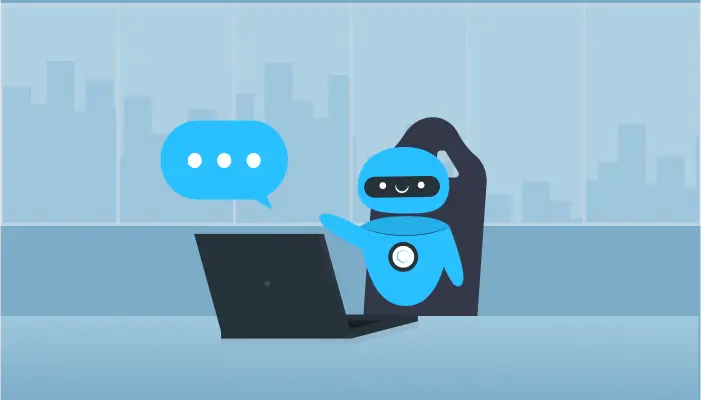 4. Better Customer Service
Keeping customers on hold for days on end before finalizing a deal or getting back to them about a complaint frustrates them. Worse of all, you might not get an in-processing or awaiting confirmation email from the brand as a customer. This act from customer service staff—maybe, with no fault of theirs—frustrate customers. And most times, customers do not come back when you relate consistently with your customers through chatbot automation, they close deals with you contentedly. Simply because chatbots reply to them immediately, they do not need to wait for confirmation or processing.
The chatbot for sales software poses as a live chat agent and keeps your customer satisfied. For times when the reply to a customer's query is not programmed into the chatbot, the software tells them the exact time they will get feedback. In most cases, the chatbot can direct customers to the FAQ page where they might see the answer to their query. Hence, helping to solve your customer's problems quickly and also keeping them happy.
5. Higher Retention Rate
You will have a higher conversion and retention rate with chatbots for sales. Every visitor to your website is a potential customer, and using conversational chatbot automation helps you retain them. Consider a customer named Kyle, who is interested in buying a sneaker. However, he stumbled on your brand's page and engaged the bot to evaluate his best options. Before answering his question, the bot asks for certain information—the basic biodata, name, and email. Through a connection to the company's customer relationship management software, the VA sends the data automatically. The bot subsequently adds Kyle to your sales flow and targets him with notifications, emails, or pushes related to his interests.
Hence, you get to add a new target customer to your database, who would most likely end up buying from you. Bots also measure up leads by asking related questions from prospects and directing them to the sales team for an immediate sales conversion. Above all, qualified leads are nursed afterward based on their customer journey.
6. Your Products and Services Stand Out
in sales marketing and e-commerce, your website is your window to the world. With a conversational chatbot for sales, you will have increased visibility for your products and services. Chatbot automation has a lot of digital resources at its disposal to promote your goods and services. Also, the software encourages customers to make purchases without you adding an outside tool.
Adding complements to a bot's answer for one is an effective way of appealing, compelling, and exciting customers to make a purchase. You can also add carousels to your images to captivate customers. You can add videos to the replies in your chatbot for business purposes. You can also add subtle ads and upload them all for free on your brand's website. These little things have a noticeable impact on capturing your visitor's attention to a deal or specific product and service.
In some chatbot software, you can design an image ad based on your customer's needs, choose an activation and pick the location on the page. This ad can be on your entire website or a particular landing page. When the ad is activated, the bot automatically engages visitors and interacts with them using pre-structured content.
7. Achieve Support Scalability
With chatbot automation, you can conveniently scale the customer support of your business. Scalability of approval means you can handle traffic surges—especially in festive seasons—without having to make the extra investment in staff and resources.
Traditionally, during surge periods, businesses have to shed staff or recruit more staff to the customer service department, so they handle the plethora of requests and orders. This is where chatbots help, and they make sure your business can manage conversations during peak hours without needing the support of experts or added training.
AI-powered chatbots for business can handle thousands of conversations at the same time without mincing words. They answer each question correctly irrespective of the time and how many customers are reaching you. You can scale support with chatbots and handle enormous volumes of chats without dipping your hands into the business's purse.
8. Serve Your Customers Whenever
Using chatbots for sales in your business would make you consolidate and retain your previous customers. Digital sales marketing is not only about attracting new customers; the satisfaction and reviews of previous customers are essential to the business. It is best practice to keep working on after-sales service so that you can actively retain everyone who trusts your products and services.
Chatbots help customers track an order, notify them on WhatsApp if there is a delay, open a channel for claims and returns, and engage them about pending payment or charges. Furthermore, some software accepts reviews for customers and monitors their behavior to know when they might need to be pushed to make an order.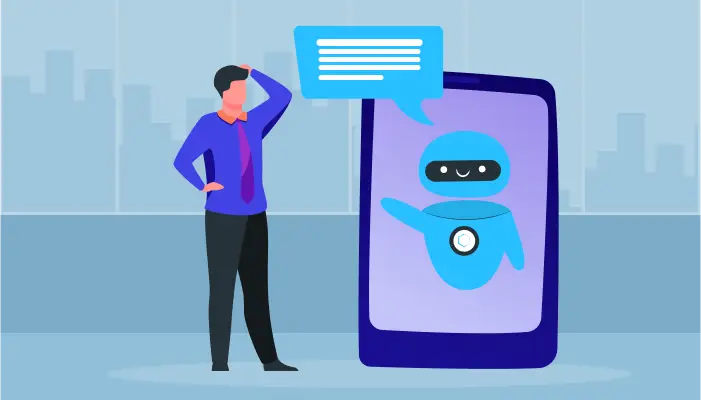 Conclusion
""Although conversing with a bot is not the same as speaking with a human, messaging a friend is the closest equivalent experience. Since users are still getting used to bots, it is reasonable to take those interactions as samples of how a bot should behave."" - Szymon Rozga
You need to prepare the future of your business with chatbots; it will be incredibly beneficial and will consolidate your business in the impending digital revolution. With chatbots, the customer communication terrain is being transformed. Chatbot automation adds new dimensions to all social media aspects of a business, be it customer service, sales, marketing, and engagement. It would be best if you had a plan to get the most out of bots in terms of onboarding, customer support scalability, customer insight, no human errors, lead generation, and many more.
It is best practice to recognize the areas of concern for your business and deploy chatbots to achieve the desired business advantages. With all the benefits chatbot for business promises, it would be a mistake, and a costly one at that, if your business went against the trend and did not integrate that bot today. BotUp is chatbot software that builds chatbots for your teams on Facebook, Slack, WhatsApp, SMS, and Website. With BotUp, you can build and manage bots with ease. You can create bots that fit business requirements and enjoy the bot's full functionalities. The software creates chat flows that make conversations meaningful. Signup now at botup.com
What Makes the Best Chatbot Software?
#1
Build and improve your bot conversation flows to engage and increase leads
#2
One bot for Website, Whatsapp, Facebook, and SMS
#3
Nurture your leads faster with built-in CRM
#4
Create bots from rich & advanced template library based on your requirement
#5
Design bots using visual drag-and-drop builder with no code
#6
Use the REST step to integrate your bot flow with your database and backend
#7
Enhance service through advanced reports and revisiting customer conversation history
#8
Share appointment links, allow users to call and chat using built-in tools
#9
Unbelievable pricing - the lowest you will ever find
#10
Everything your business needs - 50 apps, 24/5 support and 99.95% uptime
Join the SaaS Revolution
All-in-One Suite of 50 apps

Unbelievable pricing - $14.99/user

24/5 Chat, Phone and Email Support