How to Turn Your Facebook Chatbot into A High Performing Machine
Brands don't build websites or apps without a clear strategy, and Facebook chatbots shouldn't be any different. In modern-day business, the importance of having an efficient chatbot can't be overstated. Here's how you build bot a high-performing bot.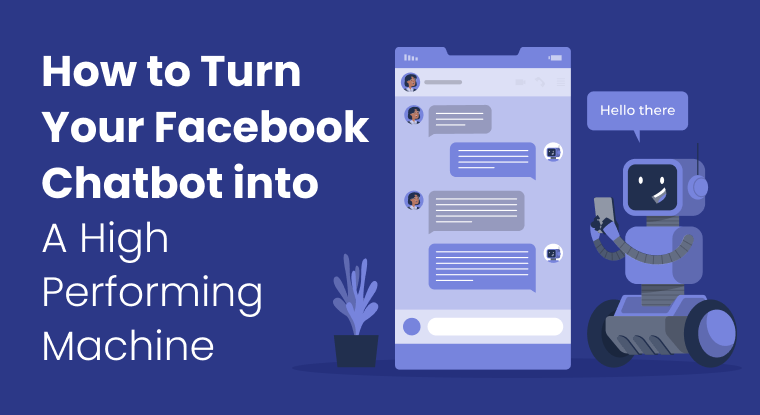 Having a clear strategy when building a Facebook chatbot can't be emphasized enough. Chatbots are an extension of your brand and as such, need to appropriately represent you. So, here's some advice on what to do.
Facebook Messenger chatbots deliver up to 80% better engagement than other channels (like email marketing or Facebook posts). Many brands and marketers are looking for different, resourceful ways to deploy a Facebook chatbot. Facebook is the easiest, fastest way for brands to get messaging experiences to market. Powered by conversational AI, it makes things easier and provides users with a unique experience they love that leads to higher engagement, sales, and satisfaction than traditional eCommerce experiences. Not only does Facebook Messenger marketing deliver more engagement, it also allows you to collect valuable contact information and generate leads.
According to Pamela Kokoszka from Retail Insight Network, ""Chatbots in retail are enjoying a surge due to the omnipresence of messaging apps. Retail brands are using these platforms to bridge the gap between online and offline experiences. By leveraging the ability to build a chatbot on these platforms, brands are engaging with their customers in a more conversational setting.""
The wild successes out there have a lot to teach any brand looking to deploy a Facebook chatbot. For most brands, there are a few things to keep in mind when you start to develop your next messaging experience: have a distinctive voice, actively recommend products, leverage Natural Language Understanding, provide consumers the confidence to buy and make sure the experience can be connected across other channels.
Traits of A Good Facebook Chatbot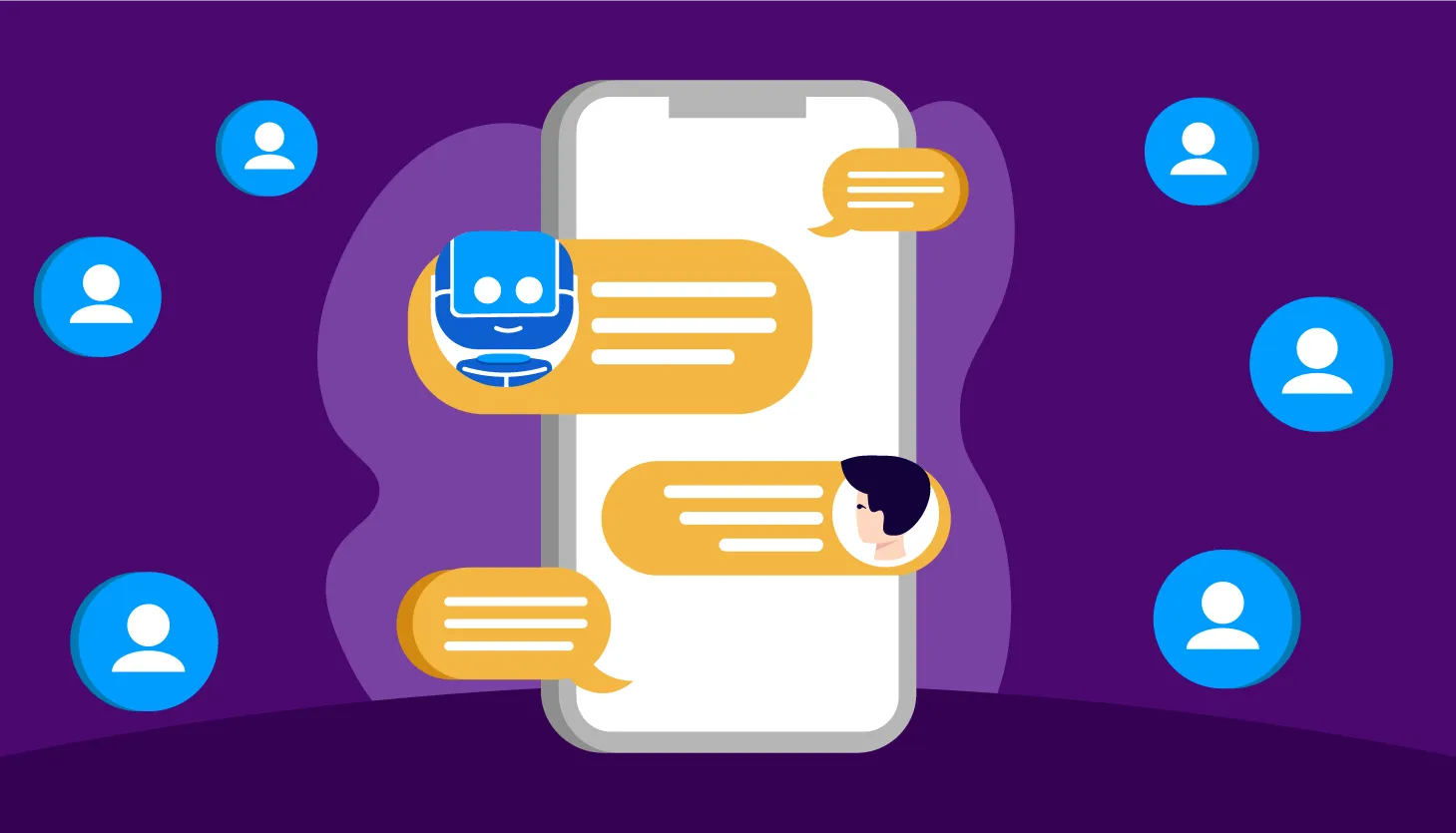 1. Chatbots Should Use Natural Language
Even when users know they're interacting with a bot, they never want it to feel like they're interacting with a bot.
2. Chatbots Should be Emotionally Intelligent
It's not enough for your Facebook chatbot to be able to answer frequently asked questions -- it has to be emotionally intelligent, as well. An emotionally intelligent chatbot can sense a user's mood and respond appropriately, and know when to automatically involve a live support agent.
3. Chatbots Should be Smart and Analytical
Smart chatbots are able to drive the conversation forward. They should be able to predict what a user might need next (based on the prior conversation) and give suggestions whenever possible. On top of that, the chatbot should be able to respond in multiple languages.
4. Chatbots Should be User-Focused
Whatever the Facebook chatbot is designed to do, it should always have the users in mind, first and foremost. The chatbot should be able to anticipate the users' needs and next questions, and effectively offer them solutions before they even ask for them. Facebook chatbots should also be equipped to offer multiple answers that users can easily tap on.
5. Chatbots Should Have a Subscription Feature
Subscription messaging allows businesses to send regular content through Facebook Messenger when the user chooses to opt-in for it. Your Facebook chatbot should be able to schedule these messages periodically. Users should also be able to opt out easily once they no longer want to receive those messages.
The Step-by-Step Guide to Creating a Facebook Chatbot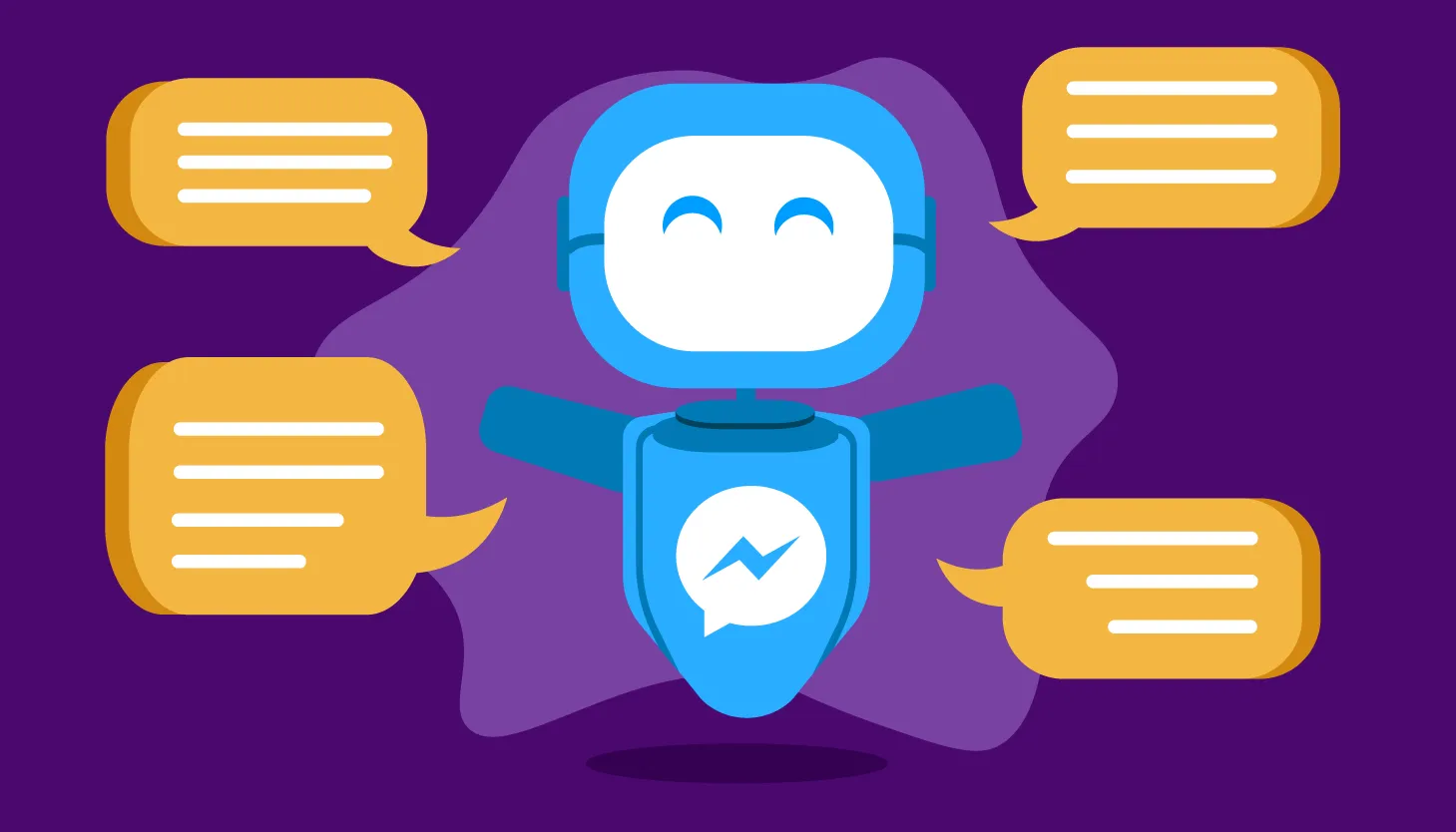 1. Determine the use case for your Facebook chatbot: content delivery, commerce, customer service?
Knowing what your end goal is will help you build a better bot. Do you want users to go through a commerce funnel and click out to buy on your Ecomm site? Or maybe you want your bot to deliver movie reviews and recommendations? Or perhaps field customer service questions? There are many things a bot can do, so it's up to you to narrow it down. The more focused your goals, the better the outcome. If you are focusing on customer service, make sure that the bot offers a way to speak to a live person.
2. Selecting the right chatbot tool
Weigh your options and choose what software you feel is best for you to use when making your chatbots.
3. Start Small
That's right, start with something small. You can learn a lot about your user's behavior with fairly limited functionality, which will help you iterate and tweak future versions of your Facebook chatbot.
4. Define your audience!
Are you using a Facebook chatbot as a user acquisition tool? Who is the audience you're trying to reach? Bots are great for building your audience and building loyalty. The cost to acquire a user in Messenger is significantly less than the cost to acquire a native app user since it's a nascent space, so the sooner you get a bot in the market the better, assuming you have thought through all the tips.
5. Guided responses, NLP or AI?
While AI and NLP (neurolinguistic programming) are very big buzzwords right now, we've found that most brands don't actually want to leverage these technologies quite yet. You should not let the user have to figure out what to ask the bot. Give them buttons to push and multiple-choice questions to answer and you'll get better results.
6. Create a "voice" for the Facebook chatbot.
It's important to think about creating a personality for your bot. You should not trick users into thinking your bot is a human. Rather, give it human-like qualities, such as a humor, so that people can identify with it. Once you've established the voice for your bot, then begin thinking about the type of content you want it to deliver. Is it all text? Or a combination of text, photos, emojis, and videos?
7. How often should your bot send the user a text?
In other words, a message should be contextually relevant. By making your content and texts personal, you're making it more much likely that people will respond.
8. Determine what data you want to track ahead of time!
Chatbots are very powerful vehicles for gathering data on users and you should spend time in advance of launching your bot to figure out what information is most valuable for you.
9. Figure out your marketing plan.
Too often this is an afterthought. Defining your marketing plan in advance will set your bot up to be more successful by reaching the right audience. Who is the target that you want to reach? Do you have an existing social presence that you can use to launch the bot? If you don't, or if you do but want to drive even greater engagement then you should consider buying ad units on Facebook for it.
10. Create a funnel and optimize it for success.
Whatever your goals are, it's important to have an objective that you can run at optimizing against. Determine what you're trying to optimize for: maybe you're looking to collect data or drive the purchase of a product or just entertain and engage.
11. Don't put off thinking about how to get into the chatbot space.
We understand that it can be daunting, but as more and more brands enter the space, it becomes critical that your brand doesn't fall behind. So the sooner you can tackle what your Facebook chatbot should be, the better!
Best Facebook Chatbots That Engage Customers - 2021
1. BotUp
Developed by 500 Apps, BotUp can create multi-purpose chatbots in seconds to complete any task. Take your customer interaction to a whole new level by creating, deploying, and tracking chatbots across social channels.
Pricing: BotUp has a free version. The official monthly plan is $14.99 per month while you will get unlimited access to 30+ apps.
Features
With chatbot analytics, assess the performance of your chatbots and make informed decisions by easy customizations.
Build and edit powerful flows with drag-and-drop functionality to get things done faster. Use third-party extensions to make it versatile and take the help of chatbot app's built-in templates to allow your bots to do multiple things simultaneously.
With BotUp, an easy-to-use chatbot app, take complete control over lead nurturing by qualifying leads, scheduling messages, and sending email or SMS notifications. Easily manage contacts and get essential details to export and use for other tasks.
2. ManyChat.com
ManyChat.com supports interactive communications that supervise product selection and let buyers do shopping all within Facebook Messenger.
Pricing: Free service available and $ 10 for the business aiming higher growth.
Features
Respond to buyers instantly on their phones, show them the products that fit them best, and get them to buy—all inside of Facebook Messenger or on your Website.
Up to 80% of buyers abandon carts. Get them back on the path to purchase with personalized offers and automated reminders using our free Shopify cart-recovery template.
Helps in product selection and comprehensive sales activities, all within Messenger.
3. Mobilemonkey.com
Omnichat by Mobilemonkey is a revolutionary patent-pending chat marketing technology that lets you stay connected with customers instantly in the messaging apps.
Pricing: The free edition is available with PRO ($6.75), PRO Unicorn ($14.25), and Team ($199) deals.
Features
MobileMonkey OmniChat technology allows marketers to write a single chatbot funnel that works seamlessly across multiple messaging platforms.
Website chatbots qualify leads and route visitors to the product, team, or info they need.
MobileMonkey OmniChat chatbots are always optimized for the device in use by your customers and leads. Chat history is kept in one inbox, although if consumers are chatting in Facebook Messenger or SMS!
4. Respond.io
Respond.io is a messaging platform in the business sector that aids in contact connection from all channels to all teams.
Pricing: A free plan is available with a paid plan for $29 which is billed monthly.
Features
It allows customers to chat with you by any channel and gives a 360° picture to every team in the firm.
It boosts sales with business messaging.
It also co-operates on conversations and delivers fantastic customer experiences, faster
5. Hellotars.com
Hellotars.com will help you design and integrate chatbots with your WhatsApp channels in a matter of clicks.
Pricing: There are three packages- professional, business, and enterprise which costs around $99, $ 499, and custom rates respectively.
Features
Gives you full control over your bots in an easy-to-use, no-code, drag-and-drop builder that allows you to update your chatbots in a matter of seconds.
The chatbots can engage in meaningful conversations that genuinely delight your customer and deliver value to your business.
The chatbots can send and receive user data from your favorite CRMs automatically so that your customer profiles and conversations are kept up to date in real-time.
Finally...
Chatbots are supported by a range of different platforms, but Facebook Messenger is probably the most important when it comes to dealing with shoppers. Running your business via Facebook can be challenging, but it doesn't have to be. A Facebook chatbot can help streamline your communications, enhance your productivity, improve customer service, and boost your sales among other things.
"Chatbots are supported by a range of different platforms, but Facebook Messenger is probably the most important when it comes to dealing with shoppers." https://t.co/wk01XUMUei

#Facebook #Chatbot #FacebookMessenger pic.twitter.com/ESS3pbrq4N

— David Baer (@baermktg) September 6, 2020
At the end of the day, the way in which you deploy a Facebook chatbot is not only going to determine your success on Facebook and Messenger, it could also lay the framework of every other conversational AI investment that follows. For a brand, this is critical. The number of transactions done through conversational AI will double every year until 2023, from 2.2 billion to 26 billion annually.
If you're developing a Facebook chatbot, you need to know that no matter the cost, your ability to both port the experience to other channels and take advantage of higher consumer adoption is essential to making the most of your investment. If you want a real return on your messenger bot or Facebook chatbot, you need every one of the features mentioned above, and all of that is only possible through true conversational AI. You can take the first step towards this through BotUp. Try out the free 30-day trial here.
What Makes the Best Chatbot Software?
#1
Build and improve your bot conversation flows to engage and increase leads
#2
One bot for Website, Whatsapp, Facebook, and SMS
#3
Nurture your leads faster with built-in CRM
#4
Create bots from rich & advanced template library based on your requirement
#5
Design bots using visual drag-and-drop builder with no code
#6
Use the REST step to integrate your bot flow with your database and backend
#7
Enhance service through advanced reports and revisiting customer conversation history
#8
Share appointment links, allow users to call and chat using built-in tools
#9
Unbelievable pricing - the lowest you will ever find
#10
Everything your business needs - 50 apps, 24/5 support and 99.95% uptime
Join the SaaS Revolution
All-in-One Suite of 50 apps

Unbelievable pricing - $14.99/user

24/5 Chat, Phone and Email Support