Why Every Website Needs Chatbot?
If you are a business owner, then at one point or another, you have been faced with the pressure of answering requests, queries and even complaints.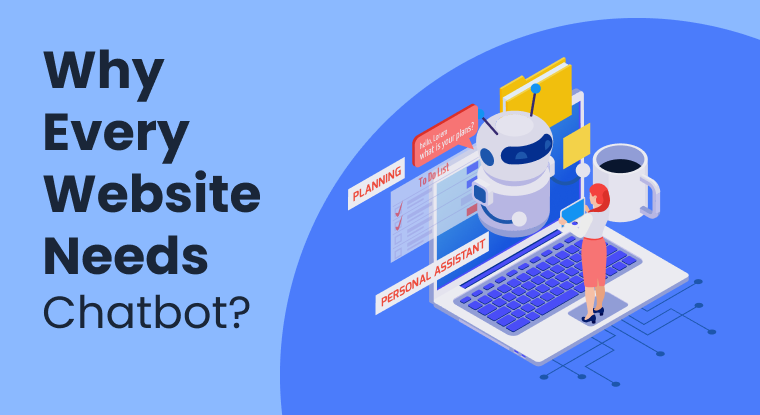 If you are a business owner, then at one point or another, you have been faced with the pressure of answering requests, queries, and even complaints. More often than not, the same question is asked repeatedly, creating a repetitious cycle that no one would typically be fond of. If that is the case, then you most likely will want to consider investing in chatbot software. AI chatbots are an innovation that does not seem to be fading anytime soon. On the contrary, it gains more traction as more websites, businesses, and large-scale corporations see the value in the setup. You might already have a clue about what chatbot software is, and if you are an everyday internet user, then you might have come across it at least once in your meandering of the world wide web. But to remove any confusion, let's understand chatbot software.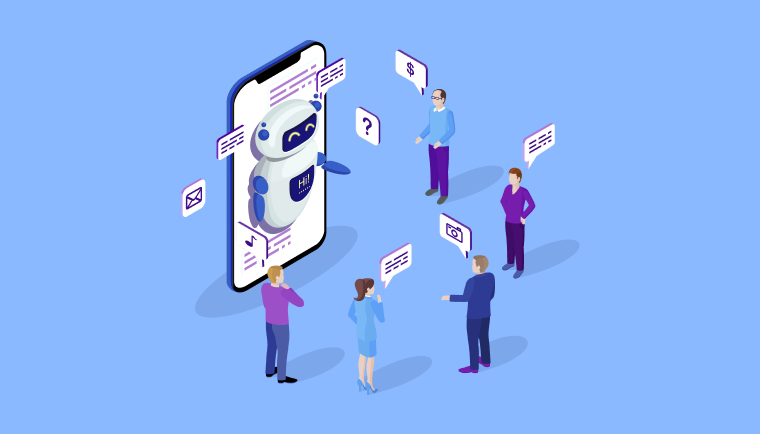 What Is a Chatbot Software?
A chatbot software is an artificial intelligence (AI) program that interacts with website visitors and answers their inquiries while shifting through vast volumes of data. It rightly fits into automating repetitive activities because of their quick response time and ease of use. Chatbots are computer software programs that attempt to mimic human interaction. Users talk with these tools through a chat interface or voice, precisely as they would with another person. Chatbot software interprets the words spoken by a human and generates a pre-programmed response to the user.
""Chatbots represent a new trend in how consumers acquire information, make decisions, and communicate,"" says Christie Pitts, Manager - Ventures Development at Verizon Ventures.
Chatbot software takes over monotonous duties from human agents, allowing them to focus on more challenging jobs.
In recent years, chatbots have grown in popularity. These programs enable people to converse with one another. Some are programmed to respond to simple questions, while others are more advanced and can comprehend more complex requests. Gone are the days of individuals sending inquiries to a contact page and waiting for responses for days and sometimes even weeks. Integrating a chatbot into your website - be it internal or business-oriented, is one of the ways you may benefit from it.
The 500apps platform offers a product - BotUp where you can integrate with most of your applications. A chatbot software will be helpful to allow clients to send in questions and issues they might have. The great thing is that they can expect a swift and immediate answer, which does nothing but improve the company's credibility.
You might need a little convincing, though, and that's perfectly alright and even understandable. In your defense, you might have been dealing with the inflow of messages as well as you can, and you might have never considered the possibility of a little AI chatbot. But have you ever wondered what other things you would have been able to achieve if the task of message taking was truly and fully automated? Well, to know more about why every website needs chatbots, then keep on reading.
Types of Chatbot Software
There are several key features like application layers, databases, conversational user interfaces (CUIs), and APIs, all present in chatbots, just as they are in traditional apps. There are three types of chatbots on the market today:
• Rule-based chatbots: The most straightforward choice, these bots merely respond to exact questions with a predefined response. These bots are ideal for validating leads or providing customers with an engaging FAQ experience.
• Chatbots powered by AI: These bots tackle user problems by combining the benefits of rule-based bots with the capability of cognitively independent programs. They can recall conversational context and grasp user preferences. These bots utilize a combination of natural language processing, machine learning, and artificial intelligence to understand clients. The use of natural language processing makes human-computer interactions feel more natural.
• Intelligent chatbots: These intelligent bots learn from the user's requests and information using machine learning, or ML. Intelligent bots are programmed to recognize specific words and phrases that elicit a response. They gradually taught themselves to understand more queries and provide better answers.
Reasons Why Chatbot Software Is Needed for Websites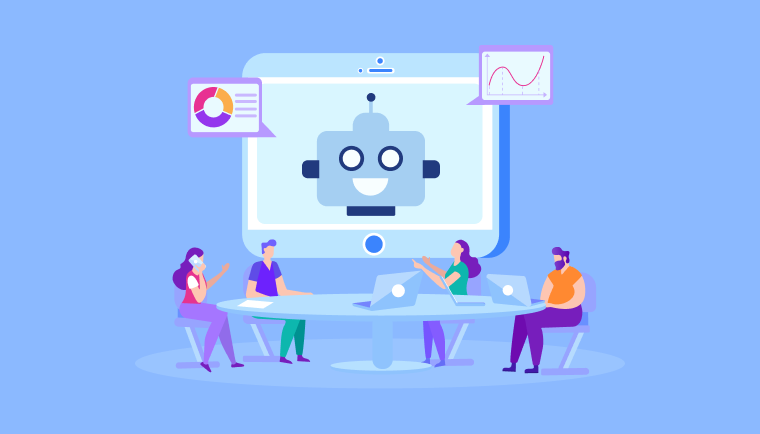 Engagement Is Available Around the Clock, 365 Days a Year.
Chatbots are available and working around the clock, 365 days a year. Chatbots do not require lunch breaks, do not require sleep, do not become ill, and do not take vacation time. It's impossible to match that level of coverage with a human employee. Chatbots available 24 hours a day, seven days a week can promptly reply to consumer requests. A prompt customer response promotes customer service by making your products and services more accessible. Do you have a critical inquiry that needs to be answered at 2 a.m.? You can be guaranteed that chatbots will be waiting and willing to help.
Provide Your Prospects and Customers With Quick Solutions.
Consumers today demand information, and they want it immediately. They want their grievances to be resolved as promptly as possible. The finest chatbots will boost consumer response rates around the clock – during and after business hours — by offering accurate, tailored, and immediate responses to common concerns and questions. Chatbots can quickly and effectively answer queries, especially those that are commonly requested. This is especially useful because many people have the same questions when they visit your website. There will no longer be waiting for answers or feeling ignored. Chatbot software can aid clients in navigating your website and even throughout the checkout process.
AI chatbots can also serve as virtual assistants, giving product recommendations and suggestions to boost sales and profitability.
Chatbots Convert Visitors to Customers.
Chatbot software helps customers to find what they're looking for quickly and easily, converting visitors into time-sensitive leads. Those days are long gone when website owners had to wait for a customer to fill out and submit a contact form before getting a response. Chatbots answer with lightning speed, ensuring that no leads are lost or misplaced.
Bots can plan meetings and appointments on the fly, direct potential clients or customers to sales representatives, and even convert visitors into paying customers by assisting them with product or service purchases. Even better, bots can help you with the certification process. Bots can identify qualified leads from those who aren't by collecting data from the prospect's visit. This significantly minimizes the number of dead-end leads and the amount of time wasted by the firm.
Streamline the Customer Service Process.
Customers can self-select through a series of prepared questions before being sent to a live agent in the triage assistance system. This saves time spent acquiring information over the phone or via email, allowing key staff to focus on higher-value duties. Data collected by your chatbot will provide helpful information to support agents while also assisting in discovering emerging issues or trends that demand high-level attention.
Consistency and Dependability Are Essential.
Your staff will hopefully never have to worry about a chatbot regarding customer support or lead creation. Chatbots always give the correct answers, and they provide each visitor with the same level of service. Despite the many various ways a question can be asked, answers remain consistent. If the chatbot cannot answer a question, it will direct the visitor to a person for more clarification, avoiding an inaccurate answer by accident.
On the other hand, human agents frequently provide visitors inaccurate information, whether because they misinterpreted the inquiry or because they didn't have the most up-to-date information. Furthermore, the function of customer service or online sales agents has a high turnover rate, which means that organizations are constantly hiring employees who are still in training and may not give the excellent customer experience you want.
Instantly Qualify Leads
Every click and visitor to your site isn't going to be a good lead. Neither will anyone else who interacts with your chatbot. When consumers interact with a chatbot, they may expect to be asked a few questions to receive helpful answers.
The ability to create leads is one of the essential features of a good website. To help you create leads, you can incorporate our botup into your website design. To produce leads, you must first identify your potential clients' needs and provide them with a long-term solution to those demands. Our botup also enables you to track all visitors from the moment they arrive on your site until they complete a purchase. During this period, it gives information to customers and answers any questions they may have about your company. It also recommends things to customers that they will find beneficial. Your company's lead generation will improve as a result of this encounter.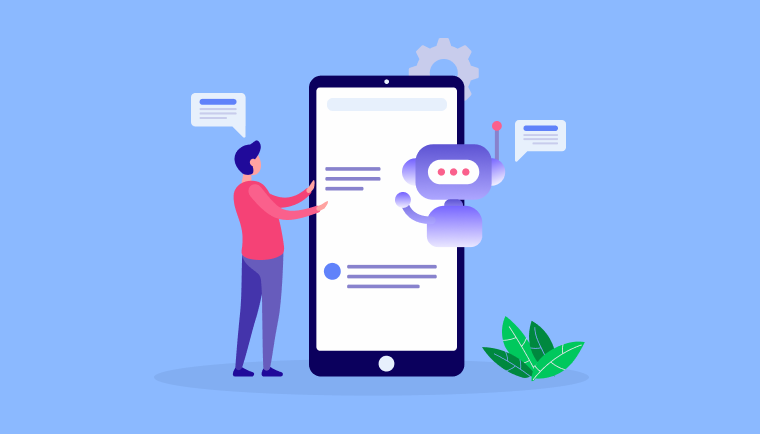 Brand Trust Is Built Through BotUp by 500apps.
AI chatbots are frequently a potential customer's first engagement with your company, providing the ideal opportunity to educate them about your products and what your services can do for them. Bots leave a lasting impact on customers, forming a strong link between them and your company.
Personalized Service.
BotUp provides a tailored experience for users. They're made to put clients in a conversational mood, similar to how they'd feel if they talked to a friend. BotUp software collects information about visitors to your website and provides them with buying recommendations based on their previous purchases. Users can also communicate with chatbots to learn more about the things they want to buy. Through the BotUp, you may pay for something and track their delivery.
It Appeals to a Larger Audience.
BotUp can integrate into almost all social media messaging platforms. These platforms have a large user base that backs them up. By incorporating a BotUp by 500apps into your web design, you gain access to audiences across all of these channels. As a result of BotUp Integration, your website will be capable of reaching a larger market, allowing it to expand its operations. Also, if you have a startup or emerging firm, having our software on your website markets your brand to a bigger audience. This makes it easy for your brand name to be accepted.
Further Contact Can Be Scheduled Via Chatbots.
One of the best ways to employ chatbots is to use their planning capabilities: persuade consumers to sign up for upcoming events or call your sales staff. The benefit of using a future contact bot with your visitors is that they will chat with a natural person or communicate with your company in a different setting. They're not just passing through; they're engaging with you and wanting to learn more days later. They can ask questions, get a sense of pride and commitment, and spend some one-on-one time with a representative from your company.
Conclusion - Optimizing Your Customer Relations
You have to admit how much easier life can be with the use of BotUp. Instead of stressing over things that do not necessarily need your time or energy, you can focus squarely on more critical tasks.
Chatbots are indeed here to stay. But who were we kidding? What was bound to happen with the way artificial intelligence has crept into virtually all the sectors and industries of the world? So, AI chatbots are a thing to try. It will only serve to improve your day-to-day business moving forward. So, what are you waiting for? Today, sign-up for our BotUp software and avail additional 30+ apps for just $14.99 per user. Boost your business as automation shows its limitless potential.
What Makes the Best Chatbot Software?
#1
Build and improve your bot conversation flows to engage and increase leads
#2
One bot for Website, Whatsapp, Facebook, and SMS
#3
Nurture your leads faster with built-in CRM
#4
Create bots from rich & advanced template library based on your requirement
#5
Design bots using visual drag-and-drop builder with no code
#6
Use the REST step to integrate your bot flow with your database and backend
#7
Enhance service through advanced reports and revisiting customer conversation history
#8
Share appointment links, allow users to call and chat using built-in tools
#9
Unbelievable pricing - the lowest you will ever find
#10
Everything your business needs - 50 apps, 24/5 support and 99.95% uptime
Join the SaaS Revolution
All-in-One Suite of 50 apps

Unbelievable pricing - $14.99/user

24/5 Chat, Phone and Email Support