Everything You Need to Know about AI Facebook Chatbot
Engage with 2.7 billion users on Facebook, the world's most widely used social media site. Customers can easily communicate with you through a chatbot on your Facebook page, which helps you grow customer assistance through contextual engagement.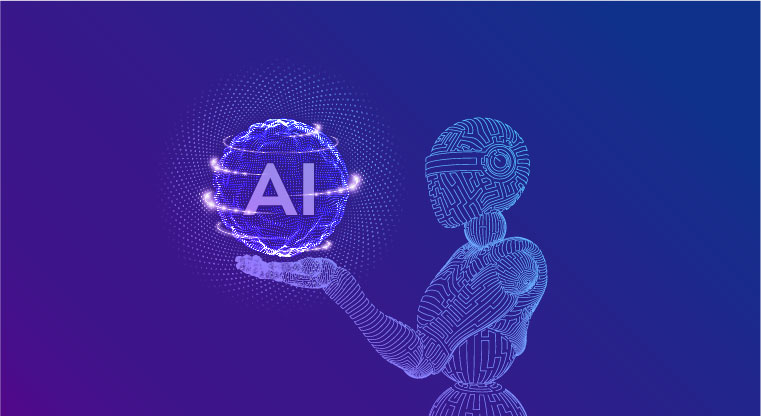 Why Do Businesses Need an AI Facebook Chatbot?
1. Scale Engagement and Support
The finest chatbot for Facebook Messenger can help you reach a wider audience and engage with all of your visitors throughout the day. To gather context, gather consumer data, and answer questions in human-like interactions, use conversational AI that is developed using Natural Language Processing algorithms.
2. Support Customers All the Time
Use the best AI Facebook chatbot to quickly and accurately resolve client complaints. 80% of repetitive queries can be automated, allowing your consumers to self-serve at their convenience. With conversational AI, customers can engage with agents for complicated questions and receive simple, 24/7 customer service.
3. Re-Engage Customers Smoothly
Send follow-up communications to costumes to encourage people to re-engage with you. Using an AI chatbot on Facebook Messenger, customers receive media-rich messages to start conversations, inform them about new items, and follow up on earlier encounters.
4. Improve Customer Satisfaction
With an AI Facebook chatbot for business, you can continue to communicate with your clients on their preferred platform. To enhance the client experience, support messages with media components like pictures, videos, maps, etc. By consolidating all of your customer databases into one location, you can personalize communication.
Benefits of Using an AI Facebook Chatbot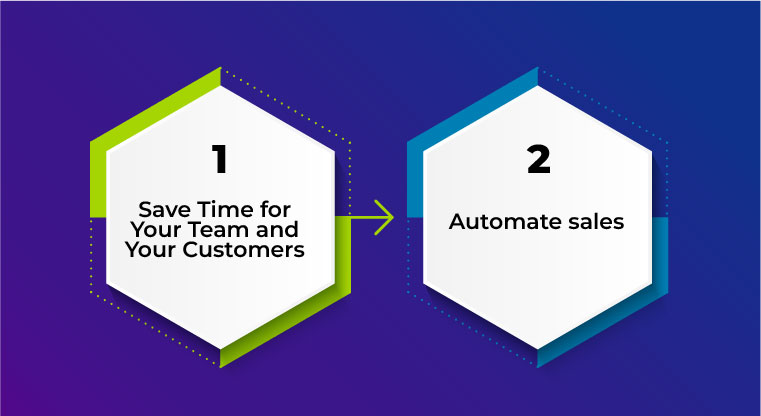 1. Save Time for Your Team and Your Customers
Customers detest being put on hold and demand availability around-the-clock. Additionally, they frequently ask the same questions repeatedly. A little automation will go a long way if you spend a lot of time assisting customers with tasks like tracking delivery, checking your return policy, or scheduling appointments. Even if you are not present, customers will still be able to obtain the information they require.
They will save time by receiving prompt responses to their inquiries, and you will save time by delegating the simple inquiries to your Facebook Messenger chatbot. Because an AI Facebook chatbot can't handle more complex Messenger chats, this gives people more time to handle them.
2. Automate sales
Don't restrict your Facebook Messenger bots to customer care inquiries. More than 16% of users conduct brand research via social media messaging and live chat platforms. 14.5% of consumers claim that a chat window for contacting a business influences their decision to make an online purchase. Real commercial outcomes result from all of this: Consumers claim they would shop for or purchase goods through texting discussions 83% of the time.
A Facebook Messenger bot can generate revenue with the appropriate script. Upselling, lead qualifying, and targeted recommendations are all possible with conversational commerce. As your bot welcomes prospective clients, it can determine their needs, pose simple questions, offer ideas, and send high-quality leads to your human sales staff.
Should You Create a Facebook Messenger Chatbot?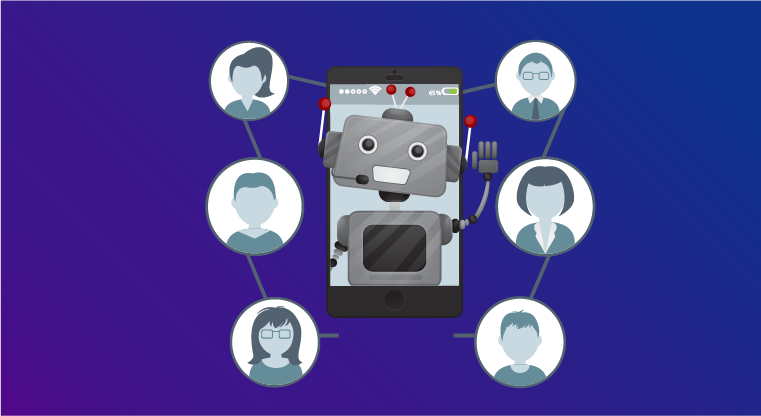 It can be tempting for marketers to want to check out the newest tools, but you should think twice before doing so.
Are your customers using Messenger?
Find out first if your target demographic is well-represented on Facebook. If not, it is unlikely that they are messenger users and any effort put into creating a bot will be in vain.

Do you have a use case?
A goal is necessary for your messenger bot. The desire to establish a presence for your company in messenger is insufficient justification. You need to consider whether or not it will be valuable to your customers. Do not forget that this is not a new edition of your website. Consider how people use mobile phones and whether the kinds of interactions your clients seek with you are appropriate for a mobile platform.

Do you have time to support it?
Once it is developed, your relationship with your messenger bot doesn't end. You must set up time to promote it and keep track of consumer satisfaction. Incoming inquiries should also be closely monitored for any that your bot is unable to respond to.
Here's How to Launch a Facebook Chatbot at Your Organization
Decide on the experience you want to give your clients before you build a bot. What are your objectives for social media?
Do you intend to use your bot for any purpose other than fun?
By being aware of your goals, you can make sure users of your bot get the greatest possible experience.
What you want people to do is the next thing to take into account.
Which behaviors do you want people to exhibit?
Is it a straightforward process or do you have several duties to finish?
Before you design your interactions within Messenger, consider how these tasks are done outside of Messenger.
Once the activity is over, the interaction can continue as usual. Think of many approaches to maintaining the dialogue. Just make sure to concentrate on only a few crucial areas. Confusion and a diluted experience can result from trying to do too much.
Now, you need a tool that can customize an AI Facebook chatbot based on your target audience, and that's why we introduce you to Botup by 500 Apps.
BotUp- AI Facebook Chatbot
Chatbot growth is made possible with BotUp by 500apps. With high engagement and enduring relationships, you can quickly create a bot. You can build chatbots, conduct conversations with them, and manage your business all in one location using our user-friendly interface. Facebook, Slack, WhatsApp, SMS, and website chatbots may all be created with Botup. Save your time and stop creating robots from scratch. Utilize a robust, customer service chatbot builder to get an edge on the competition. On top of that, it costs only $14.99 a month to gain access to 50 apps.
Here Are Some of Its Best Features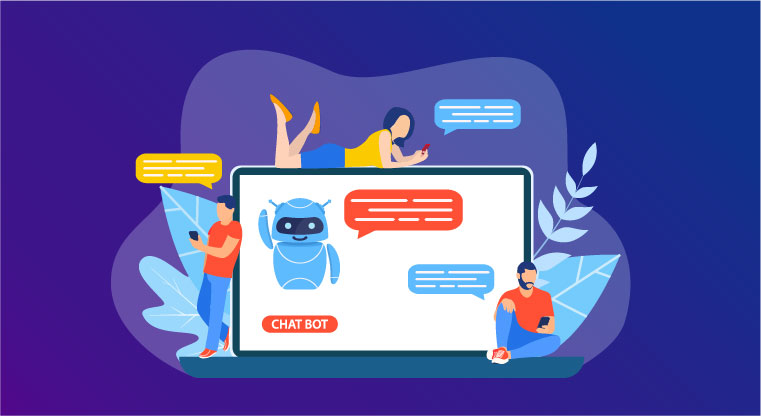 1. Create Bots
Rich Messages
Include media in your messages to customers, such as pictures and movies.

Actions
Allow your bots to perform actions to give them a human appearance.

Automate Work Allow your staff to automate tedious tasks so they can concentrate on what really matters.
2. Build Flows
Visual Flow Builder
With a drag and drop bot builder, you can create chatbot that behaves like a human agent.

Drag-and-Drop
Use a drag-and-drop editor to quickly construct effective flows.

Built-in Template
Create effective chatbots even more quickly by using templates.

Custom Template
Use the templates that are already there for any vertical.

Multi-Chat Channels
Use your messenger chatbot everywhere there is a live chat option.
3. Lead Generation
Lead Qualification Use ai chatbot to automate the lead qualification process. Ask pertinent questions and let the bots' intelligence do the lead qualification.

Human Takeover: Whenever necessary, let the agents take over the interaction.

Live-Chat Tickets After the initial engagement, allow the bots to create tickets by presenting the consumer with the relevant options.

Schedule Messages To increase delivery, send messages right away or schedule them for delivery at a later time based on the user's time zone.
4. AI Chatbot Reports
Chatbot Reports:

Analyze the effectiveness of your website chatbot software to make wise decisions.

User Data: By gathering information, you can record user data and use it to create customized advertising campaigns.

User Segmentation Sort your consumers based on their preferences to present them with the appropriate options.
Conclusion
AI Facebook chatbots are a great way to engage with your brand and interact with real customers—especially those who are not interested in interacting with a human. The best thing about an online chatbot is that they are great for engaging with users on their mobile devices as well as being accessible through any other chat application that your business might use.
AI Facebook chatbots can also support your business' marketing efforts, as people are more likely to buy products and services when they are conversing with a bot than when they are communicating with a human.
And the best AI Facebook chatbot is BotUp by 500Apps, which lets you build a personalized chatbot software. Visit 500apps today and explore BotUp, the AI Facebook chatbot.
What Makes the Best Chatbot Software?
#1
Build and improve your bot conversation flows to engage and increase leads
#2
One bot for Website, Whatsapp, Facebook, and SMS
#3
Nurture your leads faster with built-in CRM
#4
Create bots from rich & advanced template library based on your requirement
#5
Design bots using visual drag-and-drop builder with no code
#6
Use the REST step to integrate your bot flow with your database and backend
#7
Enhance service through advanced reports and revisiting customer conversation history
#8
Share appointment links, allow users to call and chat using built-in tools
#9
Unbelievable pricing - the lowest you will ever find
#10
Everything your business needs - 50 apps, 24/5 support and 99.95% uptime
Join the SaaS Revolution
All-in-One Suite of 50 apps

Unbelievable pricing - $14.99/user

24/5 Chat, Phone and Email Support