10 Tips To Improve Your Lead Generation Strategy With Chatbots
Automate and improve your lead generation with a chatbot. Grow customer loyalty, automate customer support and create engaging experiences with chatbots.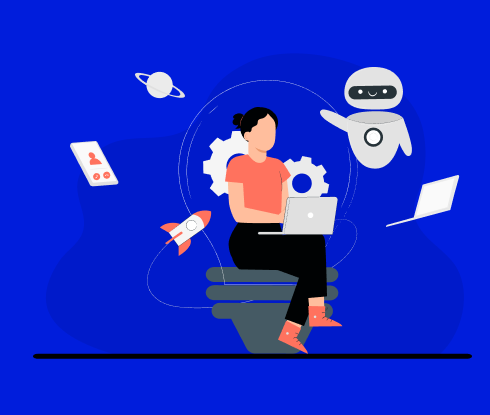 If you have been using chatbots to generate leads, you are in the right place. If your results have not been good enough, something must be wrong. However, you need not worry any longer; this article will help you get better results.
Chatbot or bot is designed to recognize potential customers. It initiates their interest in your product or service and develops a relationship with your visitors.
In addition, bots can collect clients' information you can use to gain valuable insights into the thought process of your customers.
10 Tips To Improve Lead Generation With Chatbots
So if your chatbot has been returning underwhelming lead generation stats, here are ten things you should do:
1. Make Sure Your Chatbots Do Not Lag:
In marketing, time is of the essence. Your customer decides whether to buy or not within a split second. So, it would be best to underrate the effect of speed.
Chatbots should proactively be in the face of your customer from the get-go. Also, it should respond immediately when a customer initiates the chat. A slow chatbot will likely make you lose sales because customers won't hang around.
If your chatbot lags too long before coming up, you might need to change your software provider. A quickly responsive chatbot like BotUp will prevent your customers from loitering aimlessly on your website. Instead, it will collect their information and send it to the right agent.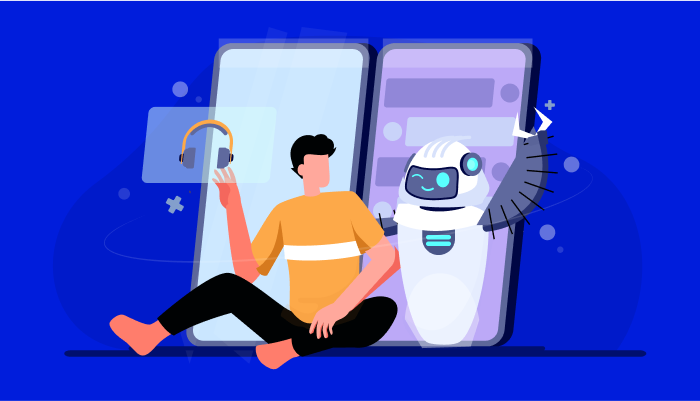 2. Re-Strategize:
You will be like a ship without a compass if your chatbot is not following a plan. If you do not have a plan from the onset, it is time you had one. Also, if your plan hasn't been giving you desired results, you need to re-strategize.
Plan for your chatbots should cover the target audience, the likely questions, the motivation behind the questions, and how those relate to the organization's purpose. Without a plan, your chatbot will not know how to move the chat forward, or worse, it might lead your visitors down the wrong part.
3. Improve Your Welcome Message:
If your welcome message is uninspiring, your chatbots can only do enough. Your welcome message should aim to break the ice with your customers. The first impression you make on your visitors goes a long way in converting them. A boring welcome message will not attract clicks, and an overwhelming one will annoy visitors.
Therefore, you need to find a balance and keep your welcome message concise. Also, make sure your chatbot maintains a business tone to keep service consistent.
4. Don't Make Your Chatbots Languid:
Your chatbot shouldn't just sit redundantly in a 'corner' while customers trample through your website. It should do other than welcome your visitor.
Most times, customers buy after they have been consistently nudged. Your chatbot should suggest customers as they move through your sales funnel. Customers are increasingly in no rush to buy with the plethora of online options. That is why you need to use a chatbot that will convince them to buy from you.
5. Personalize Your Bot:
One secret that makes many big brands strive is 'relationship sells.' Most customers repeatedly buy from brands with which they have developed a relationship. So, it would help if you tailored your chatbot to satisfy this criterion.
BotUp is designed to personalize the relationship with each customer. Each experience is unique to each customer. Its advanced AI chatbot features help it monitor and understand customers' needs to provide the value they need.
6. Be less conspicuous in data collection:
No one wants to leave their data everywhere they go. Visitors will likely exit if your chatbot is too upfront in collecting data.
However, it would be best if you remembered that visitors hardly visit your website by chance; they must need something. Therefore, the best way to get them to part with their contact info is to offer them something in return.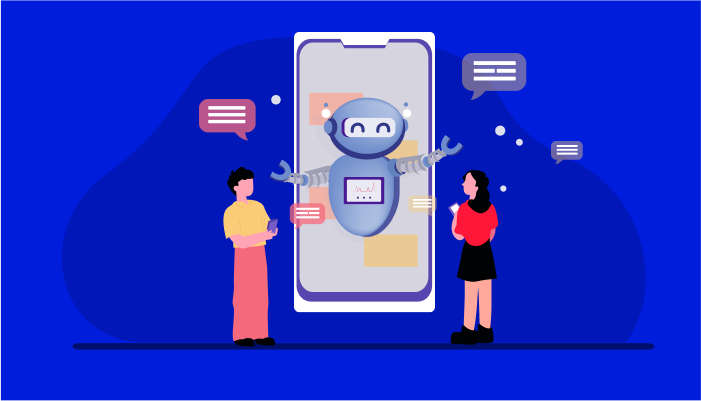 Tailor your chatbot to do this without raising your client's suspicion. You can do this by collecting the information gradually instead of at once.
7. Every lead is a potential customer, even cold ones:
In business, there is no true enemy. No lead is too cold.
Lead generation requires a combination of many different techniques and actions, which chatbots aim to complement.
As we earlier stated, no visitor stumbles on your website. So if they leave before being converted, you might need to speak again to their ears to convert them. So far, your chatbot has collected their information; you can retarget them with subsequent marketing strategies.
8. Don't be too official; speak your visitor's language:
Another way to improve your personalized relationship with your visitors is to speak their language. Unfortunately, using official and highfalutin might be what stops you from getting leads.
When you speak the language of your target audience, you will have the edge over your competition.
Using sophisticated translation software like BotUp will help you speak with visitors in their tongue. No matter how small, it captures nuances and reuses them in translation.
9. Follow-up with customers:
Everyone appreciates that random follow-up. Following up with your customers not only proves that you remember them, but it also shows that you enjoy doing business with them. This will improve your brand persona. Hence, you need to follow up on your customers and visitors consciously, even those you did not convert.
Assume a visitor visits your website and engages your bot before leaving. Engaging your bot signifies interest, so a follow-up might be all you need to edge them over to conversion.
10. Have a blog page:
Your chatbot can only do so much. Sooner or later, your visitor will grow frustrated by chatting with a bot. A blog page will serve as an archive for relevant information to which bots can direct your customers.
Use BotUp
BotUp ticks all the boxes you need to improve your current chatbot capability.
What Makes the Best Chatbot Software?
#1
Build and improve your bot conversation flows to engage and increase leads
#2
One bot for Website, Whatsapp, Facebook, and SMS
#3
Nurture your leads faster with built-in CRM
#4
Create bots from rich & advanced template library based on your requirement
#5
Design bots using visual drag-and-drop builder with no code
#6
Use the REST step to integrate your bot flow with your database and backend
#7
Enhance service through advanced reports and revisiting customer conversation history
#8
Share appointment links, allow users to call and chat using built-in tools
#9
Unbelievable pricing - the lowest you will ever find
#10
Everything your business needs - 50 apps, 24/5 support and 99.95% uptime
Join the SaaS Revolution
All-in-One Suite of 50 apps

Unbelievable pricing - $14.99/user

24/5 Chat, Phone and Email Support