How to Market Your Business with WhatsApp Chatbot?
There was a time when chatbots were not that popular in the business world. There were just a handful of companies that used chatbots within their organization. However, as the benefits of using chatbots were made known to the public, more and more companies decided to use the technology. Today, you will find most small and large-scale business organizations using chatbots.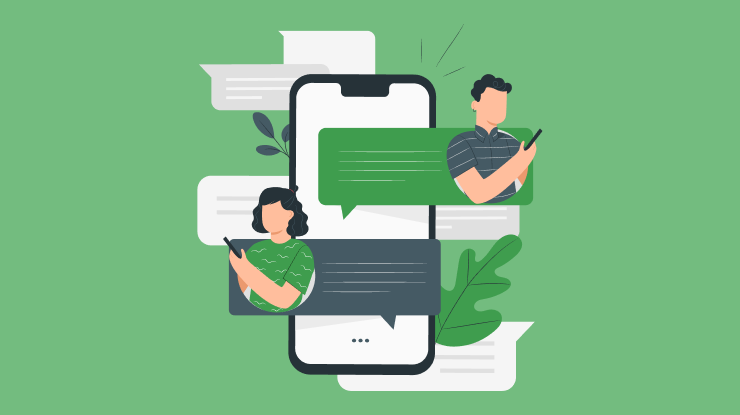 One of the most popular among the numerous bots in the market is the WhatsApp chatbot. Companies usually use bots to provide customer services. When a customer tries to contact a service provider, he must first interact with a bot. It collects all the relevant data from the customer, such as his name, contact details, the reason for contacting the company, etc.
What is a WhatsApp Chatbot?
A WhatsApp chatbot is a popular automated conversation partner you find on WhatsApp. It is powered by AI, artificial intelligence, or some definite set of rules. It helps in the conversation between humans and machines via the chat interface. Conversing with the WhatsApp chatbot gives you the feel of chatting with a live person on the other end. The bot has a set of automated replies that helps simulate a human conversation on the application.
How Can It Benefit Your Business?
WhatsApp has proved itself as one of the most popular messaging platforms. It has launched a business version of the application that allows businesses to enjoy an online business presence on the application. It will enable enterprises to communicate with their customers, solve their problems, and help the company grow in several ways. Here are some benefits of using the WhatsApp bot.
1.Improved Customer Service
If you use the WhatsApp bot in your business, it can allow you to respond to your customers' queries and complaints immediately. The bot can also help your consumers find the type of service and products by exploring your product catalog and gathering important customer feedback.
2. Better Advertising Opportunities and Marketing Campaigns
Many business organizations use the WhatsApp chatbot to promote and market their services and products. These include introducing new services or products, new discounts and offers, and new arrivals in their product catalog. In addition, the bot sends out recommendations based on various data, including the previous purchase history.
3. Create a Robust Brand Identity
If your company can give your WhatsApp chatbot a suitable brand personality, it can help make the right sort of impression on your consumers. As a result, this will also boost their loyalty to your company and your brands. Once brand loyalty improves, it will become easier for your company to increase customer engagement and sales.
Setting Up Your WhatsApp Chatbot
If you are determined to opt for the WhatsApp bot for your business and boost customer satisfaction, then there are a few simple steps you need to follow.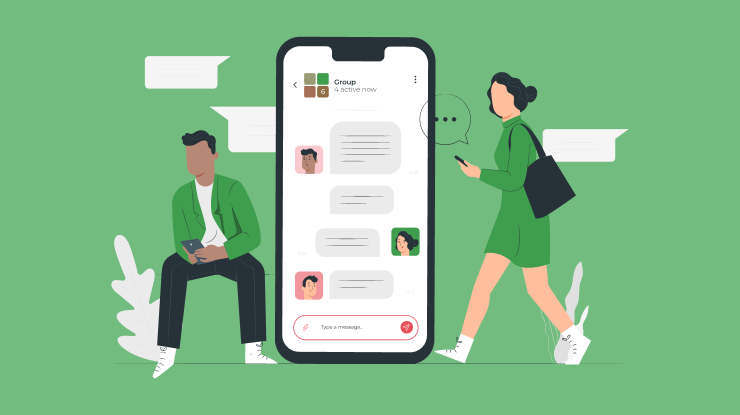 Fulfill the WhatsApp API Limitations Before you decide to start setting up your WhatsApp bot, you should know that the application considers four crucial factors. These factors are the size of your company, the industry you cater to, the purpose of the bot, and compliance with the application's policies. Although WhatsApp keeps its API closed without giving access to anyone, it does have options for large and medium-sized businesses. However, if you run a small-scale enterprise, you need to contact their global business solution providers. WhatsApp also gives strict attention to the industry you cater to while doing business. As a result, it is challenging to get API access for specific industries, such as tobacco, adult content, arms, and healthcare. However, there are particular industries where it is simple to access their API, such as real estate, telecom, and financial services. WhatsApp does not provide its boot for promotional and marketing notifications. Thus, using the bot for non-promotional notifications and customer service is better. It is also essential to follow the WhatsApp Business Solution Policy and the WhatsApp Business Solution Terms.

Get the WhatsApp Business App The next step involves registering your company in the WhatsApp Business App. First, you need to choose a suitable profile from two separate options – Business Account and Official Business Account. The difference between the two profiles is the availability of a green tick mark on the latter profile and your visible business name. Download the application and register with the help of a unique phone number. Once your registration is approved, you can apply for the green tick profile.

Gaining Access to the WhatsApp API Although this is the last step necessary to set up the WhatsApp chatbot, it is also the most crucial. You need to create a request to get access to the WhatsApp API. There are two ways to do so. You may partner up with a business solution provider or opt for API self-request. However, it would help if you remembered that it would take time to get the approval. Once you receive the approval, you need to choose the pricing package, and then you are good to use the WhatsApp bot.
How to Use WhatsApp Chatbot for Marketing Your Business?
The WhatsApp chatbot is pretty handy when it comes to marketing your business. It does so in several ways, some of which are discussed below.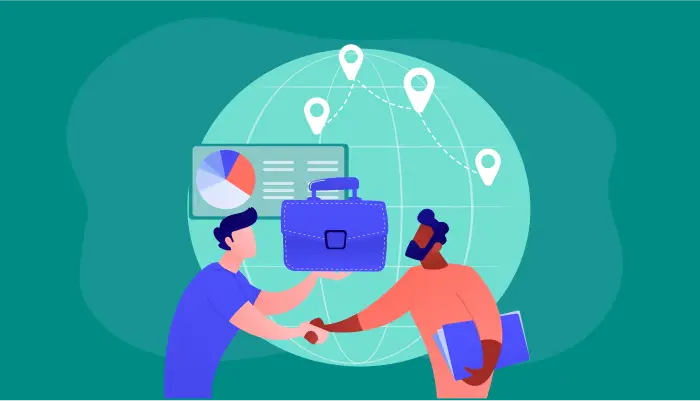 Round The Clock Automated Customer Service A majority of bots users say that it is highly efficient in providing customer services. Therefore, when you opt for the WhatsApp chatbot, you can easily enable the automated customer support feature. This will help your consumers navigate through the FAQ section and get the solution for their queries and doubts. An Artificial Intelligence-based bot can replace human agents and save your organization a large sum of money in the long run. However, it will be better to keep a few live agents on standby so that they can solve any query that the bot fails to solve.

Act As a Customer Landing Channel When you choose the option of ""Direct to WhatsApp Ads"" on various social media platforms, such as Instagram and Facebook, you can route your consumers to WhatsApp. Let the bot engage your customers. The WhatsApp bot can act as an expert salesman and provide all the customized recommendations. In the process, it can increase the conversion rate for your organization.

Automate Sales According to recent data, almost 50% of female buyers prefer to talk with a bot before deciding on a product. Customers can ask the bot about your products and services and get the correct answers. After getting satisfactory solutions, the bot directs your customers to the web age, where you can immediately close the purchase.
BotUp – The New Ultimate Game Changer
Whether you are technically savvy or not, and whether you own a large or a small business, BotUp can prove beneficial to you. You can use this all-in-one chatbot to easily create and automate your Facebook, Website, and WhatsApp chatbots. BotUp is made so that a single bot is sufficient for you to manage your consumer queries irrespective of the channels they use to ask their doubts. These channels may be anything apart from your business website, email, company social media profile, and messenger platforms.
Features of BotUp
BotUp is one such app that comes with unlimited possibilities for your business. Some of the essential features of the app are discussed below.
1. WhatsApp Chatbot
Said to be the most efficient and popular messaging application, WhatsApp provides numerous benefits to businesses. You can use the power of this application to reach out to your valued customers from any location. This feature allows you to offer a never-before customer service experience to your clients to increase your revenue and build brand loyalty.
2. Zap Technology
This feature ensures that your customers do not have to wait for a second to get proper responses to their queries. BotUp provides super-fast reactions to your clients after executing all the necessary rules. It responds to consumers irrespective of their language and through multiple messaging channels.
3. Click2Call
This feature lets you call your customers and answer their calls pretty quickly. When you can connect with your callers, you can easily convert your visitors to customers and involve them in making a sale.
WhatsApp helps to connect billions of worldwide users every single day. It has started granting businesses unlimited possibilities to help them reach out to their customers and audiences. The WhatsApp chatbot can be a massive asset for any company.
It can answer customer queries, handle sales, and solve the doubts of your consumers within minutes. Although getting the WhatsApp chatbot for large and medium-sized companies is not that difficult, it may be pretty challenging for a small-scale company to get the bot.
However, there are several limitations to the WhatsApp platform. You need to keep these limitations in mind before starting the bot development process. If you decide to create the bot yourself, it may get pretty tricky. This is why BotUp is an excellent software to have with you. It comes loaded with several features and is rather suitable for all types of businesses of any size.
BotUp was created by 500apps after careful analysis of the competitors. The company has 39 applications that will suit your business needs. Visit our website and find out more about our applications and their features.
What Makes the Best Chatbot Software?
#1
Build and improve your bot conversation flows to engage and increase leads
#2
One bot for Website, Whatsapp, Facebook, and SMS
#3
Nurture your leads faster with built-in CRM
#4
Create bots from rich & advanced template library based on your requirement
#5
Design bots using visual drag-and-drop builder with no code
#6
Use the REST step to integrate your bot flow with your database and backend
#7
Enhance service through advanced reports and revisiting customer conversation history
#8
Share appointment links, allow users to call and chat using built-in tools
#9
Unbelievable pricing - the lowest you will ever find
#10
Everything your business needs - 50 apps, 24/5 support and 99.95% uptime
Join the SaaS Revolution
All-in-One Suite of 50 apps

Unbelievable pricing - $14.99/user

24/5 Chat, Phone and Email Support