10 Ways To Improve Your Website Chatbot
Using a chatbot can help provide better customer support by replacing phone calls, emails, and other messages with chatbot interactions. If your chatbot isn't easy to use, it won't do the job it's supposed to do.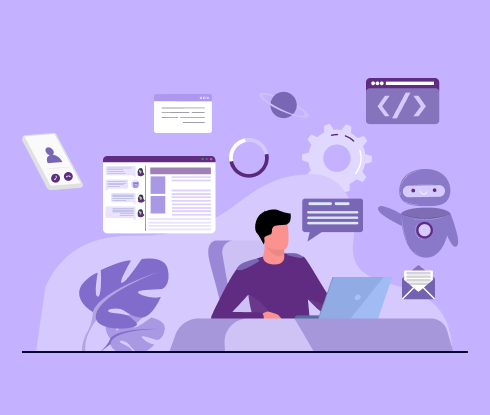 Chatbots have consistently proved to be a flexible way to communicate with customers. With the ease of mimicking human interaction and scalability, chatbots remain a crucial way to generate leads for your website.
They give your brand a persona and quickly answer your customer's requests.
A thriving chatbot will improve your lead conversion and provide you with invaluable insights into your customer needs.
However, you can only measure how successful your chatbots have been by how many leads you have converted. If the result is underwhelming despite the promises of chatbots to business productivity, you might need to take new cues to improve them.
Draw Your Attention to Ten New Ways to Improve Your Website Chatbots
1. Understand More Questions
Customer needs are ever dynamic. They ask more questions and are more curious. Hence, you might need to expand the question archive of your chatbots.
Expanding the question archive means you need to make your chatbot understand more questions. You need to add more phrases and keywords to its dictionary to do this.
Once your chatbot can easily understand your customer needs, it will address them more appropriately.
Understandably, you might start your chatbots with a limited basis for natural language understanding. So it might be time you add keywords and phrases to its scope of understanding.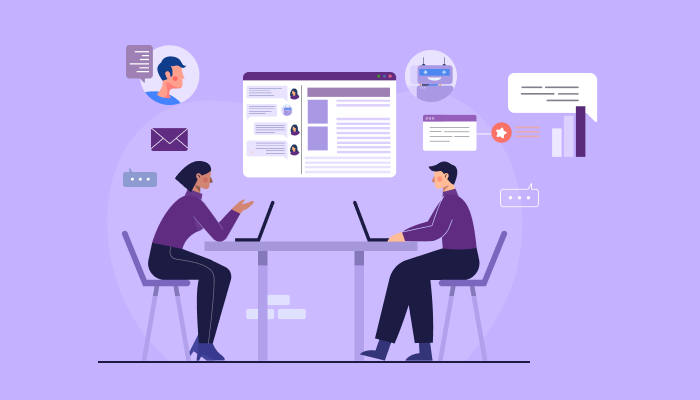 2. Up to date Content
When managing a website chatbot, it is best practice to keep the content up-to-date consistently. Do not update the content on your website and neglect your chatbot.
Since your chatbot represents your face to visitors, it must know the latest about the happenings on your website. Therefore, it will be unprofessional for your website to display the latest and your chatbot disbursing old information.
In all, you have to optimize the answers continually your chatbot will give to visitors. Make it consistent with the latest happenings on your website.
3. Learn From Your Customers
To improve your chatbots, you have to learn from your customers consciously. The interaction of your previous visitors with your chatbot should give you insights into how they think.
You need to pay attention to how they interact with the bot, the questions they ask, the favorite queries, the persona of your visitors, and the traffic source. These vital pieces of data will help you improve the interaction of your chatbot with subsequent customers.
It is best practice to use this information to improve your chatbots. Knowing the favorite questions of your visitors will help you fine-tune answers to satisfy the most difficult of customers. Traffic sources will let you know how best to interact with subsequent visitors from these sources.
In addition, you should pay attention to the questions that your chatbots do not answer adequately. You can learn by how much leads get converted after asking such questions. If the questions are too ambiguous for the chatbot, you should simplify them and help your bot deliver answers precisely.
4. Validate Your Chatbot's Success
No matter how successful you perceive your chatbot to be, it is best practice to quantify its success.
Understandably, chatbots are fantastic, and they do their jobs well. However, success by the chatbot's standard might not correspond to your business's definition of success.
Therefore, you need to validate your chatbot's success against the organization's intended goals. Then, track if those goals are reached; collect data to help you devise more plans. If not, you need to tailor the productivity of the chatbot to suit your needs.
In all, you need to know how successful your chatbot has been in your business.
5. Upgrade Your Chatbot
With the dynamic nature of the digital world, your chatbot might be out of vogue.
Well, your chatbot might not be out of vogue, but its features might require updating.
You most likely start your chatbot with a limited crop of features as a business. However, now that you have experienced firsthand the awesomeness of chatbots, it is time you introduce additional features.
Not only that, you might need to try out new designs and concepts to spice up the look of your bot.
Irrespective of your software provider, you should stay updated with their upgrades. Also, you should monitor your competitor's chatbots for new ideas.
When you upgrade your chatbots, they will continually remain attractive to your customers. In addition, an upgraded chatbot will also serve more benefits to visitors.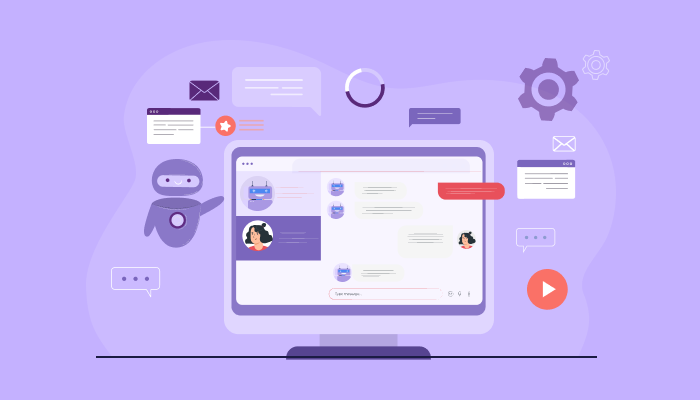 6. Your Confusion Rate (CR) Should be Your Guiding Star
If you wonder what your confusion rate is, count the number of times your chatbot says 'I do not understand you.'
The CR shows you how many messages your chatbot received. Analyzing this will help you see ideas you can improve your chatbot.
To reduce your confusion rate, you need to analyze and improve the content of your chatbot. Also, you might need to refresh your script intermittently.
Instead of the abrupt, ""I do not understand you,"" you can tailor your chatbot's response to ""Sorry, I could not understand you, but here are some things you may be interested in….""
7. Improve Human Interaction
Truly, chatbots can mimic humans while interacting and communicating with visitors. However, it would help if you remembered that bots are there to engage your visitors while waiting for live agents.
Although some visitors get what they seek from interacting with the bots, you should know when they need a real-life agent's conversation.
Using chatbots and forgetting to improve human interaction is equivalent to hanging your chatbots out to dry. Once the visitor gets bored, they will likely leave.
8. Decongest Your Chatbot
One of the most effective rules of marketing reinforces the efficacy of simplicity. The best chatbot is the simplest one.
Your chatbot should be able to replicate human interaction as closely as possible. Humans hardly interact in complicated sentences.
Test the way your chatbot interacts with users who speak different languages.
When you have a simple enough interaction, simplify it further.
9. Monitor the Flow of Conversation
You need to understand the flow of the conversation between your chatbot and visitors. This should depend on your sales cycle and how long the visitor will stay on your website.
It would be best to have your chatbot close them as soon as possible for short transitioning visitors. If you apply a long conversational flow to fit all visitors, you will lose those passing through.
Also, if your sales cycle requires a more extended conversational build with customers, your chatbot must know enough not to make it short.
10. Use an Analytics Platform
If you are at a loss on using chatbot analytics to improve your business, an analytical platform will help you do that.
Some tools like BotUp have top-class analytics features to give you hands-on control of all insights.
Do Better With Your Chatbot
You can only get as much from your chatbot as it can give.
BotUp is software that maintains conversation and customer interactions in line with the organization's goals."
What Makes the Best Chatbot Software?
#1
Build and improve your bot conversation flows to engage and increase leads
#2
One bot for Website, Whatsapp, Facebook, and SMS
#3
Nurture your leads faster with built-in CRM
#4
Create bots from rich & advanced template library based on your requirement
#5
Design bots using visual drag-and-drop builder with no code
#6
Use the REST step to integrate your bot flow with your database and backend
#7
Enhance service through advanced reports and revisiting customer conversation history
#8
Share appointment links, allow users to call and chat using built-in tools
#9
Unbelievable pricing - the lowest you will ever find
#10
Everything your business needs - 50 apps, 24/5 support and 99.95% uptime
Join the SaaS Revolution
All-in-One Suite of 50 apps

Unbelievable pricing - $14.99/user

24/5 Chat, Phone and Email Support