The Best Online Chatbots For Your Business in 2022
One of the more fascinating and valuable things you can add to your website would be a bot that interacts with visitors. It might not seem like such a big deal, but many people put stock in a company's ability to interact with its audience no matter the situation. Here are a few of the best online chatbots that you can use for your business.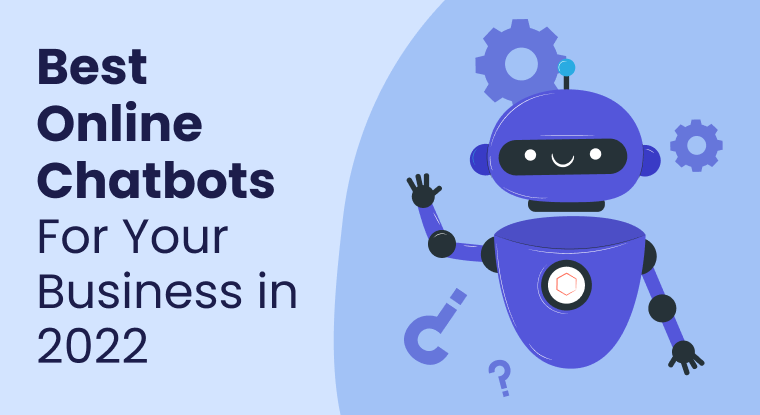 When trying to make your company as accessible as possible, one of the best ways to do so would be to get started with proper web design. For businesses that want to gain the trust of their demographic, it's all about adding features that can make a difference — and removing anything else that might prove to be a distraction.
One of the more fascinating and valuable things you can add to your website would be a chatbot. It might not seem like such a big deal, but many people put stock in a company's ability to interact with its audience no matter the situation.
We've Found The Best Online Chatbots To Use For Your Business
There are plenty of services out there that offer quality chatbots for your company. It's different from those who try to provide support from natural agents, but not every business can handle the extra responsibilities from live support. Any company outside of contact centers will have to go the extra mile to use live support for their companies.
Fortunately, you don't necessarily have to rely on live chat support if you intend to make the most out of your opportunities. Instead, there are many ways you can push forward and give your customers a satisfactory experience — with the best online chatbots being at the forefront.
What Are Online Chatbots?
Simply put, online chatbots are automated chat support that can help people navigate and get what they need out of business websites. Not everyone can easily access what they want from business websites, where the best online chatbots come in. They also help those having issues with the company's products and services. Compared to live chat support, chatbots use automated responses based on keywords provided by the online user.
Not every business has chatbots, though it's undoubtedly a good idea to give it a try. If you're trying to optimize your website and provide features worth using, it's all about keeping things simple. Having a chatbot that works well enough without being overcomplicated can go a long way.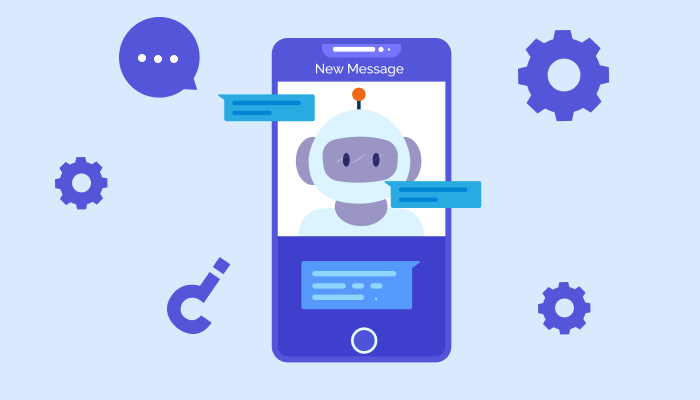 Are Online Chatbots Worth It?
The question of the day has a simple answer: yes, it's very much worth it. Online chatbots are affordable, as it's simple programming that allows an automated response for queries by online users. In a way, it's similar to call routing or the interactive voice response with calls, where an automatic response sends users to the correct department depending on what they want.
The best online chatbots practically guarantee that online users have a more straightforward method of getting what they want. While not everyone might be comfortable speaking to support, people tend to accept chatbots due to their disconnected nature.
Looking For The Best Online Chatbot?
Now that we've stressed the importance of chatbots and how easy they are to implement on your website, it's time to take a step forward and figure out the best chatbot for your business. There are many different chatbots available, though the premise is the same. Fortunately, you don't have to go through trial and error to find the right chatbot for your business. Instead, we've developed a list that you can use to ensure that you make the most out of your opportunities. Here are some of the best online chatbots for your business in 2022.
For Those On a Tight Budget / Startups
Without a doubt, startups are the businesses that tend to make the most out of the best online chatbots. After all, they can be pretty affordable, and you don't have to set up a schedule for live agents like you constantly would with live chat support. In the case of startups and those on a budget, a few notables include:
1. Alexa For Business
You read that right; they have an Alexa for business as well. Your IT team can make use of Alexa to create a custom program that works as an excellent chatbot for just about every industry. The best part is that Alexa For Business is quite intuitive since most people are already aware of Alexa and have experienced services related to the virtual assistant in one way or the other.
2. WP-Chatbox
Besides using Alexa, WordPress has its integrated chatbot known as WP-Chatbox. It can help new companies start with web design on the platform, offering an easy way to provide online chat support without going through any hoops. Installing WP-Chatbox is as trivial as a few clicks for those in WordPress. There's no denying that it's one of the very best online chat platforms out there.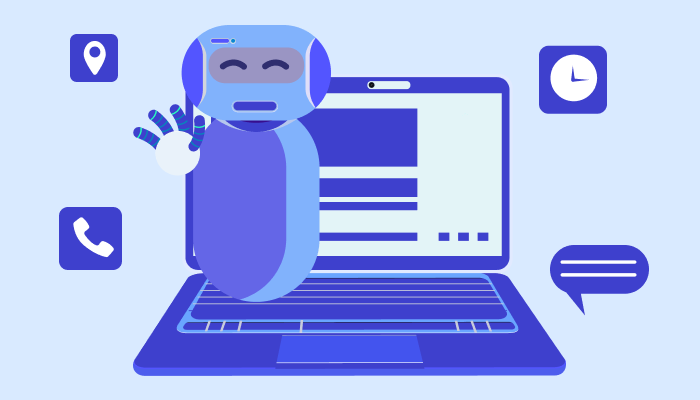 For Those On An Enterprise Level
There comes a time when a business grows to the point where you need the best online chatbot that is reliable on an enterprise level. While it might seem trivial to go for live chat support at this stage, there are still plenty of reasons to go for online chatbots. When traffic is much too high, it's often better to go for automated responses that can take people where they want. A few examples of excellent chatbots for larger businesses include:
1. BotUp by 500apps
For those who want a quick solution to their problems without compromising on quality, botup.com is the best online chatbot software that can quickly introduce your business website to the modern age. The crucial thing is that it needs to be quick and accurate to be considered trustworthy.
It's not the kind of system to be taken lightly, and BotUp has the type of chatbot system that's both easy to learn and surprisingly affordable for an enterprise-level system. If you want conversational AI that can get people what they want — including your team — BotUp is the way to go.
2. Drift
One of the more exciting things about Drift is that it's not necessarily a chatbot aimed at customers. Instead, it's a program used to help with B2B transactions, asking the right questions before booking the right meetings with your company's sales. That said, it also does well enough with B2C that it still works as a powerful chatbot tool, making Drift a more than a decent choice for enterprise-level companies.
3. Netomi
When it comes to general customer service, it would be hard-pressed not to talk about Netomi. It's widely considered one of the best AI chatbots for customer service. It has advanced AI known to resolve many cases based on its language processing services. For a company on an enterprise-level that wants to offer a solution to online users as soon as possible, Netomi is one of the top contenders.
4. Kommunicate
Kommunicate is an AI Chatbot builder without any code for growing businesses. The way customer conversations and support are happening is broken, redundant, and time and cost-inefficient. And Kommunicate aims to correct it. Kommunicate is a human + bot hybrid customer support software for proactive, real-time, and personalized support.
Build AI chatbots without code, generate more leads, and improve customer experience. Give your customers the best of both AI and human-touch.
Conclusion
While some might argue that live chat support can help solve many of the issues company owners have with website accessibility, it doesn't always have to be live support. There's no need to rely on live agents if you can; instead, make full use of AI chatbots to get people where they want to be. If you're interested in the best online chatbots, the above list has everything you need to get started.
What Makes the Best Chatbot Software?
#1
Build and improve your bot conversation flows to engage and increase leads
#2
One bot for Website, Whatsapp, Facebook, and SMS
#3
Nurture your leads faster with built-in CRM
#4
Create bots from rich & advanced template library based on your requirement
#5
Design bots using visual drag-and-drop builder with no code
#6
Use the REST step to integrate your bot flow with your database and backend
#7
Enhance service through advanced reports and revisiting customer conversation history
#8
Share appointment links, allow users to call and chat using built-in tools
#9
Unbelievable pricing - the lowest you will ever find
#10
Everything your business needs - 50 apps, 24/5 support and 99.95% uptime
Join the SaaS Revolution
All-in-One Suite of 50 apps

Unbelievable pricing - $14.99/user

24/5 Chat, Phone and Email Support