How to Get Started With Chatbots for Your Business?
Use the state-of-the-art chatbot to solve your customer queries and increase customer satisfaction without wasting time.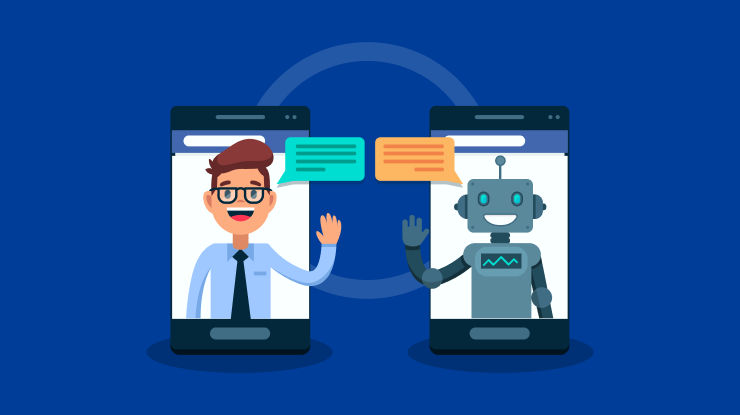 The idea of a chatbot can be pretty confusing for most of you. After all, if there are robots that can warm your heart, others can scare the hell out of you. Thankfully, robots are not here to take over the world. On the contrary, robots are here to help and make your life easier. One such robot is the chatbot.
Most of you must have interacted with bots at least once. For example, when you try to contact the chat depart of a service provider's customer care, you have to talk with a robot. This is chatbot software. There are many chatbot software in the market. However, choosing a suitable one for your firm can help your business in the long run.
Understand What Chatbots Are and What They Can Do For Your Business
If you talk from a layman's perspective, chatbots are computer programs simulating and processing human interactions or conversations. These types of conversations may either be spoken or written. A chatbot allows a human to interact with various digital devices, just like communicating with a live person.
Bots have the capabilities of boosting the overall operational efficiency of your business. Apart from providing various benefits and conveniences to your business, a chatbot can also help you with cost-saving options. In addition, it can offer value-added services to your customers and employees alike. For example, if you have a chatbot working for your business, you can quickly solve numerous customer queries without any human interaction.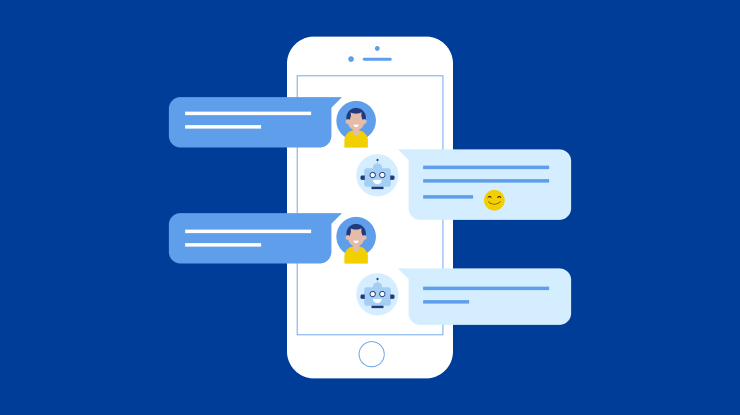 Different Types of Chatbots Available
Chatbots are not the same everywhere and in every business. There are several types of chatbots, and some of these have been discussed below.
1. Button/Menu-Based Chatbots
These are the most basic category of bots that you can find in the market. If you think from a customer's perspective, button/menu-based chatbots are glorified as decision tree hierarchies. You see them in the form of automated phone menus or buttons. It would help if you chose several options by pressing the controls before you find the right solution to your problem.
2. Keyword Recognition-Based Chatbots
These types of bots are not like menu-based ones. Instead, these chatbots can listen to what you type and give appropriate responses. For example, Keyword recognition-based bots use an AI application and customizable keywords. These help the bot decipher how to provide proper solutions to customers' queries.
3. Hybrid Bots
Some top-notch AI bots can be pretty sophisticated, and businesses appreciate this fact. However, they do not have the necessary enormous amount of data or talents to support them.
4. Linguistic-Based-Chatbots
If you have an idea about the questions that your customers may have for you, it will make sense to use a linguistic-based chatbot for your business. These bots, also known as rules-based bots, create conversational automation flows using the if/then logic.
What Is BotUp?
BotUp is a chatbot software created by 500apps. The software gained immense popularity soon after it was introduced to the world. This all-in-one software was made to help you design, build, and automate Facebook, your business website, and WhatsApp.
BotUp can alone help you manage all your customer queries on different channels outside the usual messenger platforms, social media, emails, and websites. Creating your personalized bot as per your business requirements is very simple. The visual flow builder can help you with the task. You don't require any coding knowledge and still create a customized boot with the drag-and-drop builder.
Features of BotUp
Several features of BotUp outclass its competitors. Some of the key features are discussed below.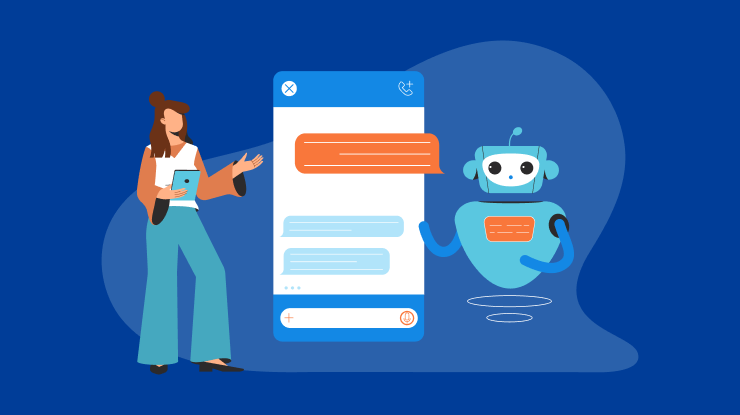 WhatsApp Chatbot:
Use the power of whatsapp chatbot to reach out to your consumers irrespective of their location. You can efficiently deliver incredible experiences to them that encourage loyalty and boost your business revenue.
Facebook Chatbot:
Use image carousels and context to build a Facebook messenger chatbot for your business. This can help you automate your company's sales and support round the clock and, in the process, save precious time and generate suitable leads even when you are sleeping.
Click-2-Call:
This feature allows you to connect with your consumers conveniently and increase conversions by converting prospective buyers into genuine buyers. This is possible by involving them in the smooth process of selling.
You will find different types of bots all around you. Irrespective of the business and the enterprise, bots prove their worth to the world. An easy to create a chatbot with limitless possibilities for your business is BotUp. It comes with numerous features that make it a special software in almost every industry and all types of companies.
BotUp is made by 500apps, which is always trying to build the perfect future for business entities all over the world. With a total of 30 applications, you will indeed find the ideal application for your company on our website.
What Makes the Best Chatbot Software?
#1
Build and improve your bot conversation flows to engage and increase leads
#2
One bot for Website, Whatsapp, Facebook, and SMS
#3
Nurture your leads faster with built-in CRM
#4
Create bots from rich & advanced template library based on your requirement
#5
Design bots using visual drag-and-drop builder with no code
#6
Use the REST step to integrate your bot flow with your database and backend
#7
Enhance service through advanced reports and revisiting customer conversation history
#8
Share appointment links, allow users to call and chat using built-in tools
#9
Unbelievable pricing - the lowest you will ever find
#10
Everything your business needs - 50 apps, 24/5 support and 99.95% uptime
Join the SaaS Revolution
All-in-One Suite of 50 apps

Unbelievable pricing - $14.99/user

24/5 Chat, Phone and Email Support