Your Business Needs AI Chatbot Software: Here's Why
Automate and streamline internal business processes, serve as a customer service portal, and provide data insights with AI chatbot software.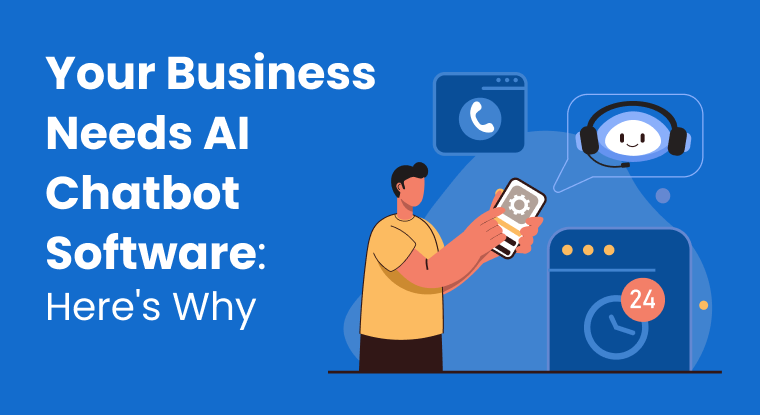 Every customer holds smooth service delivery in high regard. Any business that aims to improve its customer experience would prioritize better ways to deliver top-notch service. This might require scaling out their quantity of employees or getting reliable software.
Chatbots are a great way to improve your business's sales, marketing, and support. They automate customer communication by taking over redundant tasks humans find burdensome.
According to statistics, businesses who use chatbots experience a 35% increase in their communication strategy and better customer experience.
As a business owner or employer of labor, the time is now to get started on the chatbot journey. Your business needs it, and your customers yearn for it.
What is AI Chatbot Software?
Chatbots are also called chatterbots. They are a form of AI (Artificial Intelligence) used in messaging apps to interact with customers. It mimics human conversation and is the frontlines of your business.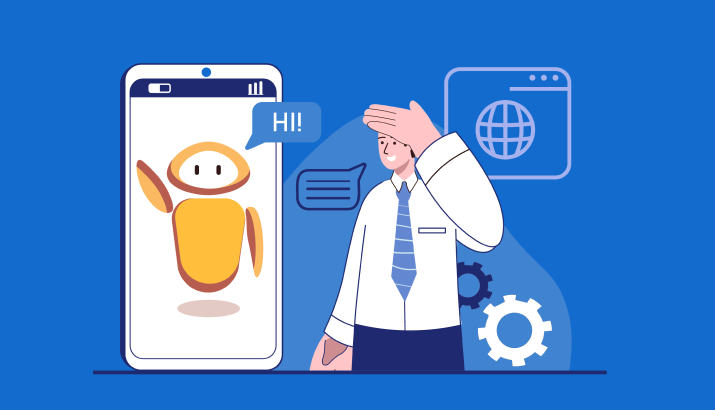 They can understand a language outside their preprogrammed commands as they progressively learn from the inputs they get. Chatbots get more brilliant with time by recognizing patterns of the conversation changes.
How do Chatbots Work?
Chatbots work by popping up on a webpage after a customer spends a few minutes on it. In some cases, the chatterbot only shows up after the user has exhibited some behaviors. For instance, if a user gets lost or has issues connecting with the information they need.
The chatbot appears in a window that communicates in the user's local language. The visitor can enter their question about the information they seek. Then, the chatbots share the best and most relevant information to the user.
Why Does Your Business Need AI Chatbot Software?
Availability
Unlike humans who go on breaks or holidays, chatbots are always available. So it becomes easy for you to provide round-the-clock availability to your customers by employing a chatbot.
Irrespective of the time, a chatbot is always available to attend to customers' queries. Moreover, it gives an instant response, so customers do not need to wait for the next working day before their issues are resolved.
A chatbot will follow a script and conveniently manage your customer's request with the right integration and build.
Adaptable
Chatbots do not have specialization. Therefore, an integrated AI chatbot can work across departments.
No matter the need of the business, a chatbot can handle customer service, HR support, lead generation, sales assistance, and so on.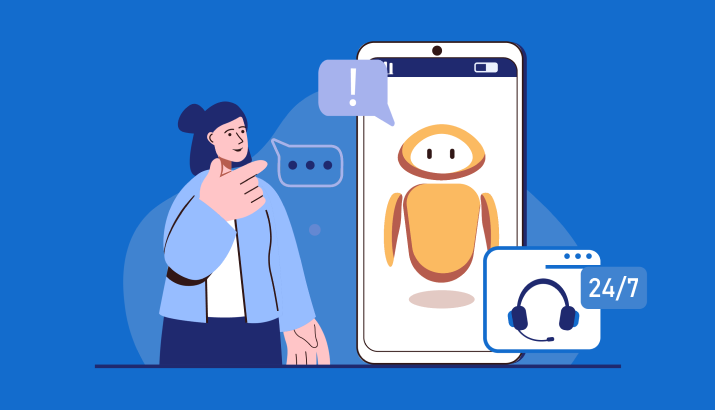 So far, you have incorporated the full script needed to perform each duty into your chatterbot; the chatbot serves it up once a query is made for it.
Saves Money and Space
The traditional way of improving customer experience is by recruiting more employees. Unfortunately, this costs you money and space. Chatbots offer a more affordable option of scaling out your customer services.
A chatbot can replace tens of humans. Also, they are cheaper to set up. With a tool like BotUp, you can get your chatbot up and running in no time. Drag and drop your needs, input your script and have your chatbots in working condition in minutes.
In all, the total cost of setting up your chatbot is cheaper than what you will spend on recruiting more staff members.
Also, chatbots do not use up office space. Most chatbot tools are cloud-based and do not require setting up your infrastructure. In comparison, more staff members need more office space.
Customer Experience
How your customer sees your business affects the number of sales, you will record. However, customer experience is a complicated topic in the industry. Yet, your communication with them defines their experience.
Fortunately, using AI chatbots will significantly improve your customer experience. This is because the software takes care of the little bits that culminate in a seamless experience for your customers.
Chatbots are fast and reliable, readily available, and personalize the conversation with each customer. Above all, they make information easily accessible. These tidbits will merge to give your customers a memorable experience with your brand.
When you have a good set-up of advanced AI chatbot software, your customers will fulfill their entire (sales) journey within conversations.
Lead Generation
No matter the industry your business is in, you need leads. And Chatbots generate leads.
Leads are any piece of information a business can use to identify a potential customer. With chatbots, you will quickly increase your leads volume and convert more.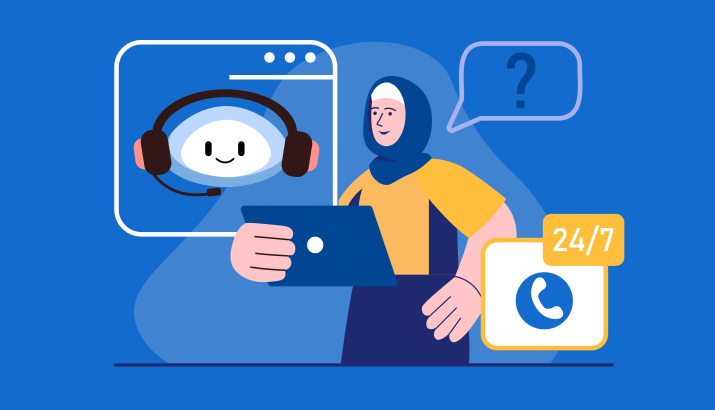 While setting up your chatbot, program it to collect user data once they engage with it. For example, it can ask for their names, emails, and phone numbers.
However, you need to collect the data systematically. If your chatbot asks too many questions in a short time, you risk frustrating your customers, and they will leave.
Therefore, you need to spread the questions across your customer journey. For example, you can ask for their name at the start of the conversation, request for the email when they ask for direction or information, and ask for their number so an agent can follow them up. This way, your customer will readily leave their information without getting frustrated.
Track Customer Data
Chatbots are a great way to track the purchasing pattern of your customer. The software collects data by analyzing user behavior.
These data will prove invaluable to your marketing and retargeting strategy. You will learn to make your products differently to expand your reach.
Also, when a user leaves without completing the customer journey, this data will let you know where you got it wrong and how to improve. You can then target the customer with a more tailored service to meet their needs.
Chatbots also collect feedback, letting you know how your customers feel about your business.
Conclusion
In most cases, even the most professional human agent cannot provide a more direct and faster experience than chatbots. In addition, chatbots reduce the barriers to accessing data.
If you want to stay relevant and ahead of the curve in today's digital market, you need to adopt chatbots.
Use BotUp; learn more here
What Makes the Best Chatbot Software?
#1
Build and improve your bot conversation flows to engage and increase leads
#2
One bot for Website, Whatsapp, Facebook, and SMS
#3
Nurture your leads faster with built-in CRM
#4
Create bots from rich & advanced template library based on your requirement
#5
Design bots using visual drag-and-drop builder with no code
#6
Use the REST step to integrate your bot flow with your database and backend
#7
Enhance service through advanced reports and revisiting customer conversation history
#8
Share appointment links, allow users to call and chat using built-in tools
#9
Unbelievable pricing - the lowest you will ever find
#10
Everything your business needs - 50 apps, 24/5 support and 99.95% uptime
Join the SaaS Revolution
All-in-One Suite of 50 apps

Unbelievable pricing - $14.99/user

24/5 Chat, Phone and Email Support