Benefits of Chatbot having for your Business
Are you skeptical about using a chatbot for your website? We have outlined some benefits to show how and why your website could do with a chatbot.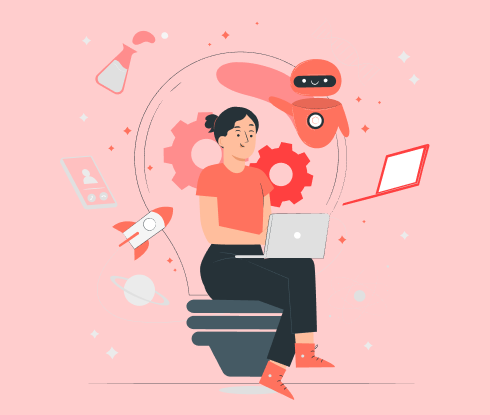 Nowadays, whenever you go to a website, you are first offered cookies, so much that puns and memes about cookies have become part of pop culture. Chatbots are also becoming popular in the same way. You can hardly perch without a chatbot popping up to converse with you for many websites, especially the business ones.
In 2020, 24.9% of buyers communicated with businesses using chatbots. This is a sharp increase from the estimated 13% of the previous year. Also, there are predictions that in 2022, 75-90% of healthcare and banking queries will be handled by chatbots. In addition, statistics show that chatbots are becoming more competent. Data shows that in 2017 chatbots could only manage 20% of tasks from start to finish. But in 2019, the number increased to 68.9%.
Social media marketing consultant Kelly Noble Mirabella once said, ""Ironically, a lot of people think that they've never used a chatbot; they've never experienced it. When in fact, they have. Because Siri and Google and Alexa and all those voice-activated speaking bots, if you will, those are audio chatbots.""
Benefits of Having A Chatbot
1. Niche Knowledge Gathering
As a person who puts out content concerning one particular niche, you should regularly learn more about the niche. Being very knowledgeable about any place makes you an authority at it. One way to get knowledgeable about your field fast is by using an AI chatbot. Communicating with the people who have a big say in any industry trends (the consumers) gives a broad insight into what is acceptable in that field. Chatbots help to do this as they help you talk to a wide range of consumers, allowing them to reveal what they prefer and detest.
You can gather much knowledge about any field simply from personal experience and education. Nonetheless, there are niches with many controversial issues where consumers have a big say. Many areas in technology and fashion are like this. Chatbots are pretty helpful in these areas. Apart from being an authority, the knowledge you can gain from communication with multiple people through chatbots can enable you to make more sales, making your business more successful and lucrative.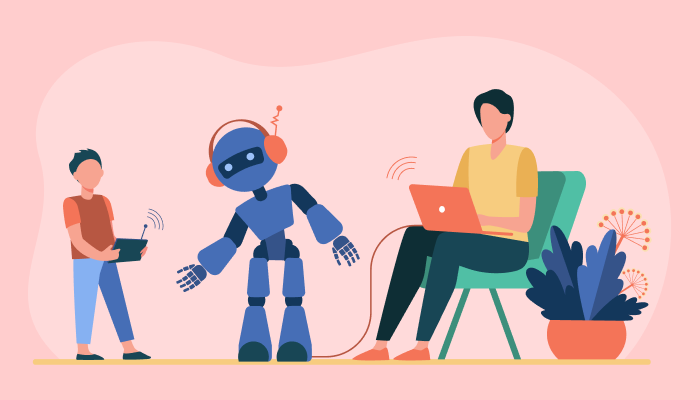 2. Improved Customer Service
Chatbots are a big boost for customer service, especially for brands that depend heavily on customer feedback and communication. Depending on how they are designed, chatbots are usually very nice. They have the skill of a well-trained sales rep. Even better, they are bots, they do not have human emotions, so they are not likely to reply rudely to customers/potential customers. This is not to say that chatbots should/will altogether remove the use of humans in customer service.
Human beings are still needed in that area of communication. Instead, chatbots supplement your human customer service engagement. Your customer service personnel will not talk to a customer or lead via a website, but chatbot software will go this far. Specifically, chatbots are very useful for serving potential customers. Most people who visit your site are potential leads and conversions, especially if you put out content regularly.
3. Simplicity and Ease
Chatbots relieve brands of much work. Many a time, customers are just making inquiries. They want to know about the latest developments and if this product is suitable for that purpose. Sometimes, these inquiries do not lead to purchases. Nonetheless, they are essential because they may still benefit your business in the long run. In such cases, chatbots can save you the stress of answering every one. You cannot simply ignore inquiries because you are not sure they will lead to purchases.
So, chatbots simplify things a little by helping you process these information requests. Chatbots also simplify things for the user on the other end. Most of the information about your brand and products is on your website. But sometimes, the content is so voluminous that customers would not want to peruse through all of it. Chatbots make things straightforward for your site visitors. They have to ask a bot, and all their questions will be answered.
4. People Don't Like Downloading Apps Anymore
Many outlets want you to download their apps and follow several processes before patronizing them. People already have to fill out contact forms, which is very important in the lead generation process. Taking it a step further by asking them to download an app to communicate with your brand may discourage them. There are many things to keep on phones and other devices; music, movies, series, pictures, and others. The last thing some people need is another app to take some of their space. Chatbots provide a means by which you can communicate with your site visitors right there on the site without redirecting them anywhere.
What's more? People love texting. Young people can't stop doing it, and older people are fascinated by it. Talking to a chatbot is like texting. You send a message, and once it gets read, the person (or bot) on the other end replies. You send another text, and a complete conversation has happened before long. Your former potential customer becomes a new regular, loyal customer.
5. Chatbots Foster Communication
Communication between brand and customer is essential, and what better way to do this than chatbots? Regular customers can reach you more quickly to make complaints or suggestions about different areas of your business because they have access. Worldwide, there is an apparent increase in communication and customer interaction after employing chatbots. A case study of Zurich Insurance in the UK shows that they recorded 765 customer interactions, a 20% increase. They recorded this progress less than six weeks after using their chatbot, which they named ZARA (Zurich Automated Response Agent).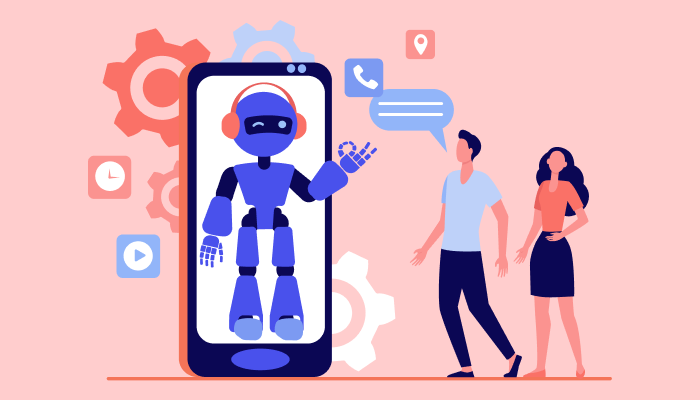 Communication with customers is one of the things that hold businesses together. Using chatbots would mean a channel through which this communication can always happen. It suffices to say that you would see the advantages that regular communication brings to brands.
6. Better User Experience
Chatbots enhance the overall user experience of any client. Chatbots do this when they collect visitors' information instead of forms. The average internet user is not a fan of filling forms. Many site visitors would leave once they had to fill out a form. They see it as monotonous and long.
On the other hand, Chatbots enable you to request this information in a very interactive manner. Chatbots do not just introduce your contact form. They bring them up based on the conversation with the potential lead.
When your chatbot does bring up the form, it feels better and less intrusive than a blatant form on the home page of a website. Outrightly, chatbots could be used in place of contact forms to generate leads. Site visitors will find it easier to drop their details when they see context, reason, and conversation. Chatbots also enable you to provide your customers with quick solutions to their problems. If a customer has a problem with a product they purchased from you, they could text your chatbot, and the reply would be quick.
7. Lead Generation
As mentioned under ""user experience,"" companies can use chatbots in place of contact forms to generate leads as they seem less monotonous to site visitors. But more importantly, having ""someone"" to talk to once they visit the site encourages visitors to give their details. You have to go through lead generation to conversion, and chatbots get you here faster. Chatbots being able to collect information 24/7 also fosters lead generation even further.
8. Conversions - Solving the Bucket Leak
""The leaky bucket"" is a marketing term that refers to businesses losing customers. It is a metaphor that compares the cycle of getting customers and losing them again to a bucket that leaks. It is hardly feasible to plug this leak completely. You could try, but it keeps opening. The best thing to do is to ensure that new customers are constantly coming in to replace the ones leaving, thereby holding the bucket full despite the leak.
There are so many marketing techniques to get more conversions. Chatbots constitute one of these techniques. You already have a lead, and you are trying to make them a conversion. Conversing with them through a chatbot may lead to the sale that you need to convert concerning the lead of a loyal customer, leading to a healthy relationship. Sometimes, people have a whim to pay for a product or service, and if they do not find a way to do so immediately, they lose the vibe. Having a sales rep in the form of a chatbot always there to communicate with your potential conversions will turn them into conversions faster.
9. Constant Availability
If a customer visits your website in the middle of the night, a chatbot would still pop up to inquire about their needs and proffer solutions to problems. Chatbots are always available. This is one big reason you should use chatbots, because they represent your brand, even when you and all your employees are asleep or resting. Holidays, vacations, and breaks do not apply to chatbots. They constantly pop up when they send a visitor crawling around on your site.
10. Automation
Automation results in stress-free activities. Chatbots are usually programmed to reply in specific ways to certain questions. If your chatbot is already designed to answer most questions, there's hardly any need to engage in customer interaction. At least, it does not have to be as regular. This automation also benefits the site visitor, lead, or customer. Everyone asks the questions they need, answered by a chatbot. The use of red tape to slow processes down is significantly reduced.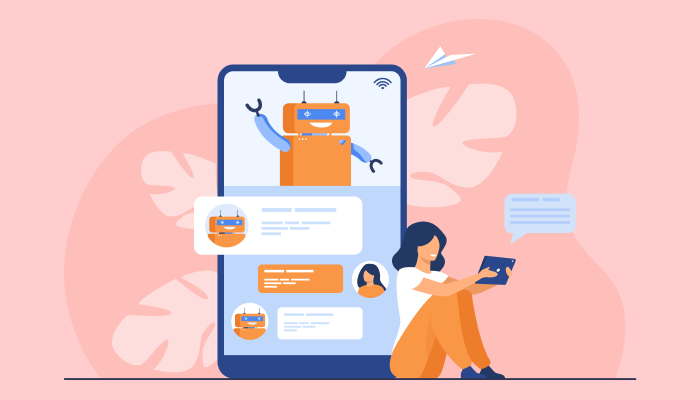 11. Cost-Saving
You would be able to save money on hiring new staff and many other things if you just used a chatbot. As said above, chatbots do not completely eradicate the need for humans in any brand's customer service or communications department. Fundamentally, it supplements it. Still, chatbots would save you some of the money that goes into paying staff.
Chatbots can save as much as 30% in customer support costs for your brand. Chatbots do much work. Replying to people's problems with precision and patience can be arduous. It is even more demanding when you consider the fact that these people are a lot. Chatbots help you take on this task without spending thousands on remuneration.
12. Moving with the Times
There is no gainsaying that chatbots are cool. The average person will not pass up a chance to talk to someone about an item or service they want to purchase. Many brands today use chatbots, especially the brands in the tech industry. You open a site, and before you can finish reading some sentences, a chatbot pops up, asking you what you want. It's an excellent way to be treated. It's even more remarkable if you visit the site for the first time. This reason for getting a chatbot on your website is even more valid when you consider that people are using chatbot apps on their phones more often now. Also, people love to talk to audio chatbots like Siri and Alexa.
Conclusion - A Conversational Chatbot for your Business
BotUp is more than a chatbot that fits in any business. 500apps has a BotUp product that syncs with your platform to convert the visitors into potential customers. You can automate the flows or define them for the bot to take complete care of your customers. Bots make perfect decisions based on the user actions, and BotUp by 500apps interacts with customers giving them a human feel. It's a virtual human with high responsiveness to customer interactions, lead generation, and automating the conversion process. BotUp is here to fit into your business at $14.99 per user, and you can unlock the potential features of 30+ apps at us. Your journey with 500apps is the journey to reach the mountain top of Fortune-500. Sign up now and grow massively!
What Makes the Best Chatbot Software?
#1
Build and improve your bot conversation flows to engage and increase leads
#2
One bot for Website, Whatsapp, Facebook, and SMS
#3
Nurture your leads faster with built-in CRM
#4
Create bots from rich & advanced template library based on your requirement
#5
Design bots using visual drag-and-drop builder with no code
#6
Use the REST step to integrate your bot flow with your database and backend
#7
Enhance service through advanced reports and revisiting customer conversation history
#8
Share appointment links, allow users to call and chat using built-in tools
#9
Unbelievable pricing - the lowest you will ever find
#10
Everything your business needs - 50 apps, 24/5 support and 99.95% uptime
Join the SaaS Revolution
All-in-One Suite of 50 apps

Unbelievable pricing - $14.99/user

24/5 Chat, Phone and Email Support