17 Tips to Use eCommerce Chatbot for Your Online Business
For the longest time, businesses relied on customer service reps to handle customers' queries and other repetitive tasks. Now, thanks to chatbots – applications that simulate human-like interactions/conversations – these tasks can be automated. We tell you how eCommerce businesses can reap the benefits of eCommerce chatbots and how tools such as BotUp will come in handy in the process.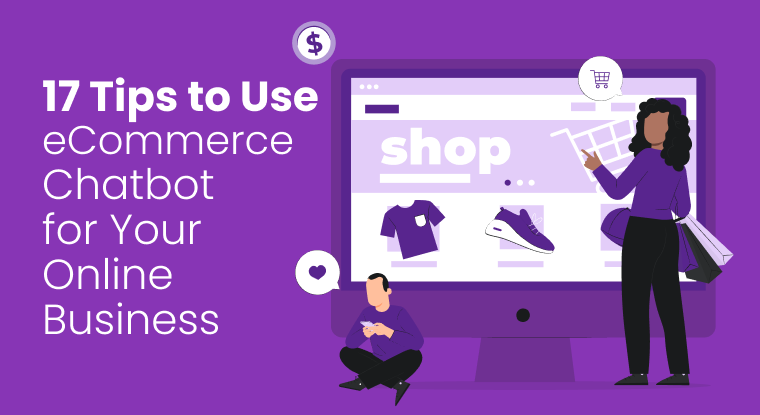 The unrelenting cutthroat competition in the business environment means that brands have to stand out from the rest. Due to stringent regulations, we see brands offering quality services and products, further stiffening the competition. Product and service designers are thus working day and night to make their products and services more sophisticated with each passing day. In light of this, consumers are truly spoilt for choice. In such a scenario, customer experience becomes the determining factor, and it is no wonder that it has become a top priority for many organizations.
Data from Pointillist shows that 87% of marketers and customer experience professionals believe that customer experience is extremely important for their business.
The COVID-19 pandemic has catalyzed digital acceleration, and as businesses move online, it is vital that they strategically rethink their customer experience to survive.
Innovator and venture capitalist Johnny Waterschoot argues that "As the pandemic rages on, investors who recognize CX as a lever for long-term value creation have a unique opportunity to drive differentiation and customer loyalty.""
As the pandemic rages on, investors who recognize CX as a lever for long-term value creation have a unique opportunity to drive differentiation and customer loyalty. #NextWave #BetterWorkingWorld https://t.co/uqCUnkgBnP

— Johnny Waterschoot (@johnny_watersc) December 16, 2020
We agree. In our view, you can use chatbot to streamline your customer experience by improving communication with your clients, thereby generating more sales and building a solid rapport with them.
What is an eCommerce Chatbot?
An eCommerce chatbot is a software that automates messaging through artificial intelligence and coding. It is a virtual assistant used to simulate human conversation. Chatbots are programmed to perceive phrases and keywords, triggering the desired response. The bots get better over time by responding to clients and thus self-learning. More advanced bots can even respond to spoken words. eCommerce businesses use Facebook Messenger, WhatsApp, and Slack chatbots. You will need a chatbot builder to kickstart your journey.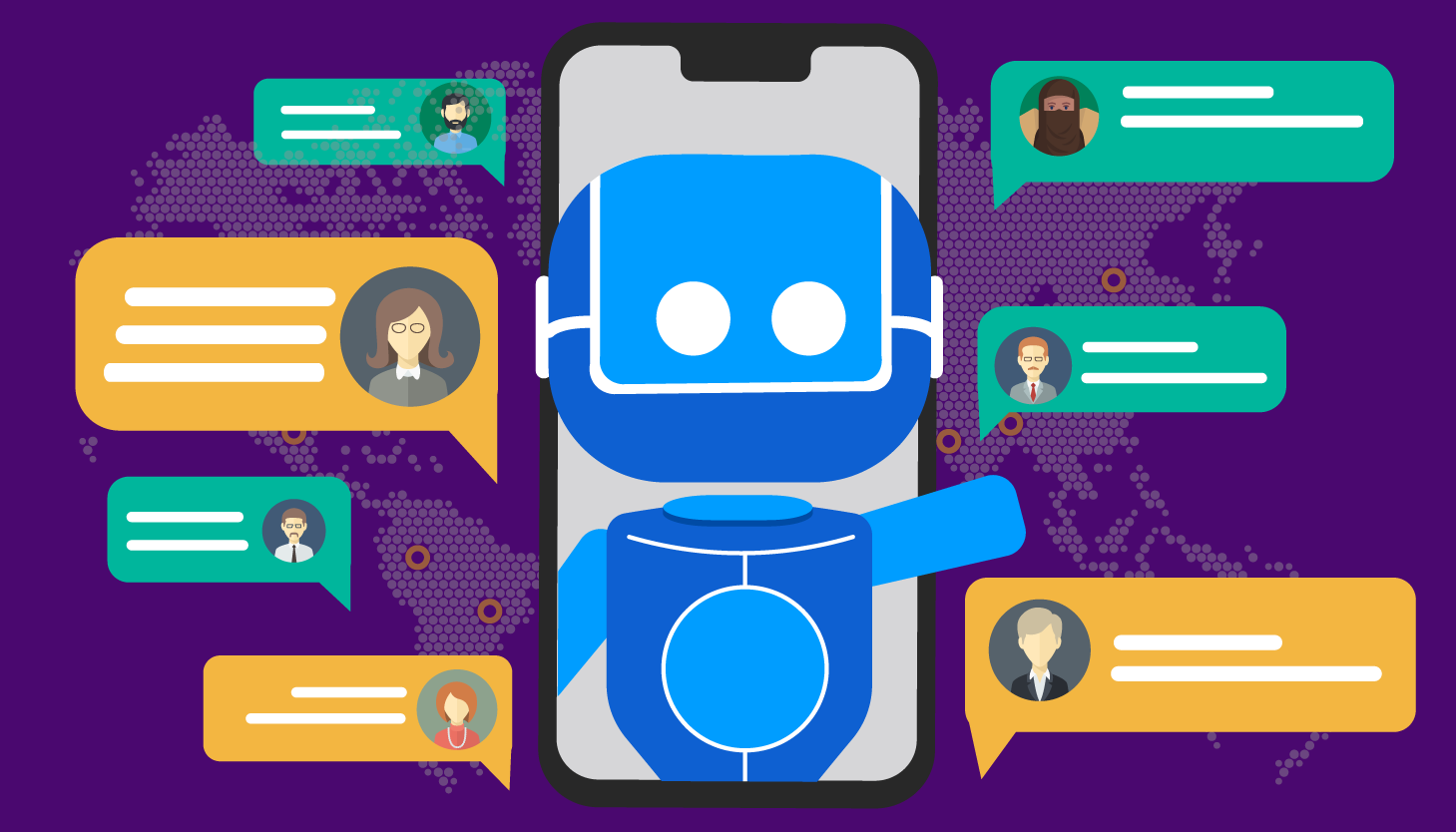 Advantages of Using Chatbots
The advantage of automation is that it enables businesses to free up resources, human or otherwise, to focus on strategy and creativity. Here are some of the tasks that eCommerce chatbots can handle for eCommerce businesses.
According to recent research by Adobe, 41% of leading businesses were already using artificial intelligence in 2020 for everything from suggesting keywords and simplifying scheduling to flagging potential fraud.
Answers FAQs
Brands can program their chatbots to answer frequently asked questions.
Saves Time and Money
Chatbots can give customers 24/7 support and engagement. By so doing, eCommerce businesses don't have to pay overtime to employees.
Boosts Sales
Chatbots can sort clients' queries and send them to the most relevant person to deal with them. It helps avoid conventional means where clients could be sent from one teller to the next. Travel agencies can use bots to help their clients book flights, reserve hotels, and hire cars. Retailers can use chatbots to track shipments or take orders and handle customer service.
Provides Quick Response
Clients want immediate responses to their queries, and if they don't get it, they jump to the next business. Chatbots give quick and accurate answers. Thus, customers do not have to wait long to get replies. This efficiency creates customer satisfaction and thus enhances engagement. Engaged clients are more likely to buy your merchandise and be your brand ambassadors.
Reduces Human Error
If well-programmed, chatbots increase efficiency by providing accurate and timely information.
Improves Customer Loyalty
Chatbots can store a vast pool of data about your product, organization, and clients. This information helps to personalize users' on-site journey. Personalization excites customers, and they are thus likely to come back as they already have a relationship with your brand and know that you know what they want, how they want it, and where they want it.
Work Automation
Did you know that some chatbot builders come with additional features? BotUp, for example, allows you to deploy messenger bots on your Slack workspaces to automate repetitive tasks and let your teams focus on what matters the most.
Designing a Chatbot
Instituting a chatbot to reach out to your clients will help you save time, increase effectiveness, and ensure customer satisfaction. Here are simple tips on how to design a proficient chatbot.
• Select the platform you want to work with:
The right platform will help you create a bot with more effective chances with no downtime.
• Define the goals you want to achieve with the chatbot:
It could be nurturing leads, using it as your first line of communication, answering FAQs, or even marketing and selling products. Your focus should be on what the clients want and how they get the most out of your operation.
• Decide on the type of information to fish from your clients:
What type of data do you intend to gather from your customers? It could be ID numbers, names, location, age, sex, email address, among other relevant data to ensure you can provide adequate services. This information helps you segment your clients and thus offer each segment precisely what they would buy.
• Create a natural conversational flow:
Yes, you are using artificial intelligence, but you do not want your clients to know they are conversing with a chatbot. When designing your conversational flow, ensure you incorporate tone and personality that look natural and humanlike. Decide on how informal or formal you want to be. Make it look like you are the one handling the conversations personally. Consider the questions your clients might ask, the phrases they might use, and what information you will gather from them.
• Start small and straightforward:
Chatbots are a work in progress and get better and better over time. While designing your bot, do not overcomplicate things. Start small since you can always top up information anytime. To make it look more realistic, use emotions in your conversation by adding GIFs and emojis.
• Tweak regularly:
Often checking and evaluating your chatbot would help determine if it is working as intended. Test the options you have to find which will suit your goals more. Ask customers easy questions about your layout, tone, voice, or procedures and tweak them to suit them and you.
• Respond quickly to live messages:
Ensure it is easy to switch from bot to human support. There are instances when inquiries fall outside the automated sequence or a bot transfers the client to speak with you. For gaining your client's trust and build loyalty, it is prudent to answer these calls immediately.
Amazing Tips on How to Use Chatbots for Your Ecommerce Business
Brands can utilize chatbots to attain maximum engagement, and marketing growth drives acquisition, retention, and loyalty. Here are some incredible ways businesses can use eCommerce chatbots to grow their operation.
1. Select the Right Chatbot Builder
You can use an eCommerce chatbot to provide personalized suggestions to clients. Aerie uses this technique to get more clients to buy its products. The right bot can give clients similar merchandise and ask them to pick their favourite. It then narrows the options till a more desired outcome is achieved. It has doubled the number of new users. Aerie receives every month according to their CTO.
2. Instant Customer Support
Brands can use a chatbot to provide clients with immediate responses to inquiries about damaged merchandise or late items. Furthermore, customers can make purchases from the chatbot.
3. Complete Purchases
Numerous clients select carts but do not complete their buying process. Using chatbots can help marketers to entice them and hit the buy button.
4. Maximize Conversion
Organizations can segment and target individual clients. They can then give the clients the product they are most likely to buy without including unneeded information. Buddy nutrition has used this technique to increase their conversions.
5. Increase Open Rates
If you want to increase your open rates, chat blasting could help you a lot. Chat blasting is mass-texting all your contacts either on real-time or scheduled campaigns. You can chat blast your clients to let them know about a new product you are offering or a discount that is about to end.
6. Build Brand Awareness
People are always looking to learn new things; however, posting on Instagram, Facebook, or such sites would not elicit big sales. The area is crowded, and there are no guarantees that those who engage are willing and able to buy your merchandise. Chatbots allow managers to send titbits of information to directly connected clients rather than random, not interested followers. Bots will enable you to regularly send marketing information to interested clients who have joined your chat. You can build engagement with chat blasting strategies and turn leads to paying clients.
7. Create Surveys Customers Are Likely to Fill Out
If you wish to grow your business constantly, surveys are your lifeblood. If you need feedback about a new product you just launched or new ideas, surveys offer you valuable information from trusted sources. However, getting clients to respond to these surveys is like finding a needle in a haystack. You can create a simple chatbot survey to solicit tons of results.
8. Design a Personalized Opt-in Experience
Getting users to opt into your platform online is a tricky drill. Some people use dubious methods to achieve this, but only since these clients would not respond to your future content. Look for clients who are genuinely interested in your product. The opt-in numbers may be low, but the conversion rate will surely please you. Chatbots can market brands and let interested clients sign up for your product.
9. Proactively Engage With Visitors
Brands can design chatbots' friendly welcome messages and contain basic information about the brand and its products. The bots offer a proficient method of engaging with clients proactively. It is, however, crucial to note that guided conversation helps you capture intended data than open-ended texts. You can also use rich media such as images and videos to captivate your audience. A proper tool will enable you to do this.
10. Providing 24/7 Support
Clients may send inquiries outside business or operational hours. Keeping the client on the wait till a representative is available to reply to the query may negatively impact the client. With chatbots, this is no longer the issue since they are programmed to respond immediately on any day or night.
11. Route Inquiries to Customer Service Agents
If a query is not resolved, there is a means where the client gets referred to an individual agent. The chatbot handles most of the conversation, thus saving the agent's time.
12. Act as a Social Media Marketing Tool
Brands can use bots to send promotional messages to their prospects and customers.
13. Offering Post-purchase Support Service
Chatbots can educate clients on how to use a product they recently purchased. This will keep customers engaged with your brand.
14. Sending Good Wishes to Customers on Special Occasions, Birthdays
It is yet another way to keep your clients engaged with your brand. Sending these wishes lets your clients believe you are interested in their welfare. As a result, you get to build excellent customer loyalty.
15. Reduce Friction
When handling clients using traditional means, agents may get irritated by customers. Chatbots will eliminate this since they are programmed and cannot be emotional.
16. Unlimited Access to Important Data
Chatbots can store a wide range of data about clients' behaviours and preferences. This data can be segmented to improve and provide a personalized customer experience. A reputable chatbot builder should come equipped with chatbot analytics that gives you invaluable insights about your chatbot's performance. You can use this information to make informed decisions.
17. Have Smooth Live Chats
Since chatbots are not limited to the number of people they can chat with, numerous texts can still receive instant replies.
Conclusion
E-commerce businesses that adopt chatbots have a clear advantage over those that don't. These applications allow them to automate some tasks, freeing up resources, which can go into business development. As we have seen, selecting the right chatbot tool is the first step in making your automation successful.
What Makes the Best Chatbot Software?
#1
Build and improve your bot conversation flows to engage and increase leads
#2
One bot for Website, Whatsapp, Facebook, and SMS
#3
Nurture your leads faster with built-in CRM
#4
Create bots from rich & advanced template library based on your requirement
#5
Design bots using visual drag-and-drop builder with no code
#6
Use the REST step to integrate your bot flow with your database and backend
#7
Enhance service through advanced reports and revisiting customer conversation history
#8
Share appointment links, allow users to call and chat using built-in tools
#9
Unbelievable pricing - the lowest you will ever find
#10
Everything your business needs - 50 apps, 24/5 support and 99.95% uptime
Join the SaaS Revolution
All-in-One Suite of 50 apps

Unbelievable pricing - $14.99/user

24/5 Chat, Phone and Email Support