Survey Chatbots: How Survey Bos Help With Market Research
Many businesses today make use of survey bots to get feedback from customers and make informed decisions that will grow their business. Learn how to use survey bots to get feedback from your target audience.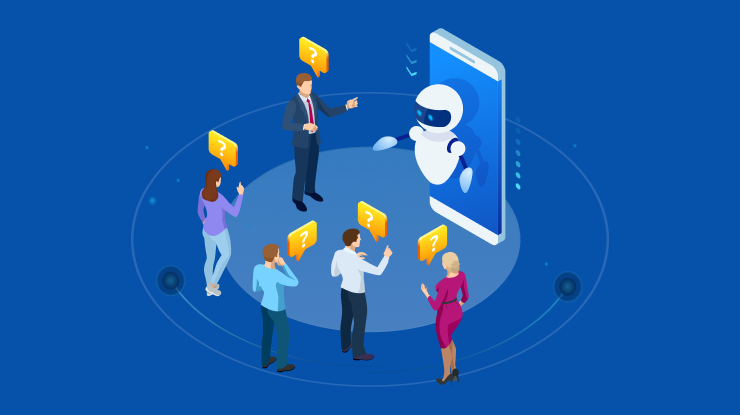 As a business owner, getting feedback from your customers is vital to the growth of your business. It is important to note that not all feedback gotten will be positive. However, taking note of the negative feedback will help you know what your business lacks and help you work better on satisfying your customers. Regardless of the size of your business, gathering this information helps make decisions that will move your business forward.
It is a strategy that helps to maintain competitiveness in business. But that's not even all. With this tool, you can connect with your target audience effectively, increase your business's sales, stay on top of trends, recognize growth opportunities, minimize risks and make more knowledgeable decisions that will make your business successful.
Market research can be defined as the process undergone to determine or evaluate the feasibility of a new service/product. It involves gathering information about your target audience (to whom you want to sell your service/product) and potential customers. This research is conducted directly with prospective customers. Simply put, market research helps businesses analyze their customer's needs and build their business centered on those needs.
Market research can be obtained through primary and secondary research. Primary research makes use of data gotten directly from your potential customers through surveys or other techniques. In contrast, secondary research uses already existing data that can be gotten via reports, studies, and various other ways.
Basic steps involved in market research include: - Problem Identification - State your research aim - Design your study research - Determine your sample - Collect data - Analyze your data
Market research can be done through interviews, customer observation, focus groups, and surveys. Although all of these methods effectively gather information for your research, this article will focus primarily on surveys.
What Is a Survey Bot?
While surveys are a compilation of questions aimed at obtaining specific data from a target audience, a survey bot is a chatbot that interacts with customers to help them resolve complaints, respond to inquiries and gather feedback.
Most customers might not like the idea of filling out lengthy survey forms, but when a chatbot asks for thoughts on a particular product or service, it is easy to click and give feedback. Survey bots collect data with conversational tones that keep customers responsive, making them answer all questions without skipping them.
Survey bots are highly productive in market research because you know how to grow your business better with customer feedback. Asides from being used for market research, survey bots are effective for advertisement purposes. This works by providing alternate products or services offered by your business, so if a potential buyer does not want one of the available products, adverts for alternatives will make the buyer purchase.
How Can Chatbots Help With Market Research?
Like customer care agents ask questions, chatbots help market research by engaging customers when they come online to purchase a product. Although some customers can skip answering these questions, others will not. These chatbots work by attending to customers immediately, assisting them in shopping, responding to questions, and recommending products.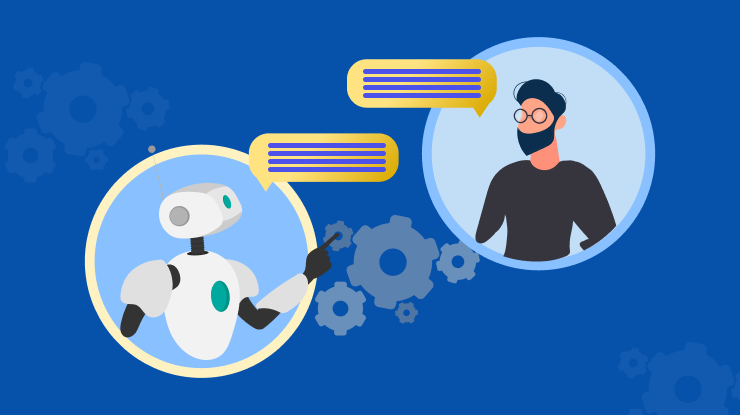 AI-powered chatbots interact with customers in real-time and engage customers by asking questions in a friendly conversational tone. Chatbots help in market research by doing the following:
Asking only relevant questions: This keeps the customers on the site for a longer duration

Doing conversational surveys: This kind of survey is interactive, which keeps customers engaged

Creation of survey forms

Chatbots save customers the stress of responding to repetitive questions. Questions asked by chatbots are open-ended

Target marketing: This gives insights into your target audience
The Benefits of Using Chatbots for Market Research
The use of chatbots for market research has several benefits, some of which are:
Improved shopping experience: Most online shoppers need help navigating your website and better understanding products when shopping. Chatbots assist customers in their shopping journey, making it seamless.

Customer experience is personalized: Chatbots guide customers to know more about your business. These bots are programmed to ask about customers' interests, recommend products, and even offer additional information when necessary

Generate customers insights: Using this chatbot software, you can obtain insights that will help you to improve personalization and advance marketing

Build customer relationships which in turn increases loyalty to your brand

Chatbots enable you to obtain declared data which will drive a higher lifetime value with your customers because it helps you understand their preferences better
The Potential of Chatbots in Market Research
Research has shown that about 40% of web users worldwide will rather chat with bots than with actual human agents. This makes chatbots an excellent tool for interacting with customers. Chatbot benefits are numerous because they work as agents that help businesses to improve their customer services, streamline communication and personalize shopping experiences.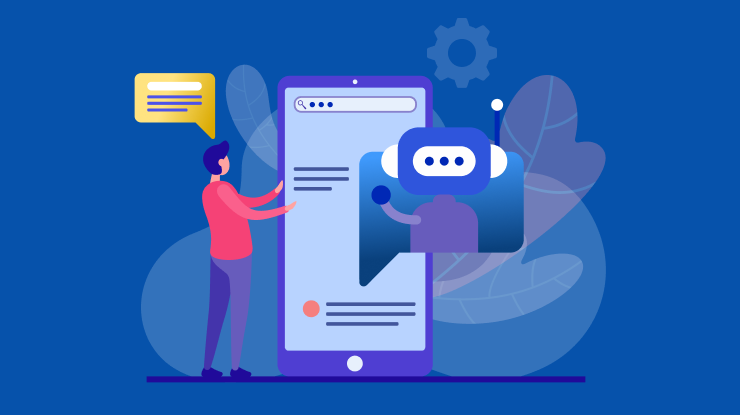 For market research, using chatbots in surveys with the help of Artificial Intelligence helps online businesses collect data with conversational surveys. The data collected using a survey chatbot is one of the best ways to measure your customers' preferences.
Presently, lots of brands make use of chatbots in market research. The reason behind this is not far-fetched. With chatbots, proper marketing research helps make decisions that grow business. So far, the results obtained using chatbots have been efficient in developing many businesses. As a result, the use of chatbots for market research is in high demand in several industries like healthcare, banking, finance, retail, telecommunication, travel, etc.
Conclusion
Customer feedback is essential because knowing your customers' needs will give you insight on how to provide maximum satisfaction, which will have a massive positive impact on your business. Chatbots are efficient as they provide numerous benefits, mainly when used for surveys.
500apps come with lots of software that helps businesses grow, and a great example is the survey bot for websites that will take your business to the next level.
What Makes the Best Chatbot Software?
#1
Build and improve your bot conversation flows to engage and increase leads
#2
One bot for Website, Whatsapp, Facebook, and SMS
#3
Nurture your leads faster with built-in CRM
#4
Create bots from rich & advanced template library based on your requirement
#5
Design bots using visual drag-and-drop builder with no code
#6
Use the REST step to integrate your bot flow with your database and backend
#7
Enhance service through advanced reports and revisiting customer conversation history
#8
Share appointment links, allow users to call and chat using built-in tools
#9
Unbelievable pricing - the lowest you will ever find
#10
Everything your business needs - 50 apps, 24/5 support and 99.95% uptime
Join the SaaS Revolution
All-in-One Suite of 50 apps

Unbelievable pricing - $14.99/user

24/5 Chat, Phone and Email Support