Become a Master of Your Brand with Chatbot for Business
Social media chatbot is a revolutionary tool in marketing. Chatbot software record and analyze customer data during the engagement. Marketing staff uses this information to define the company's marketing strategies and optimize productivity.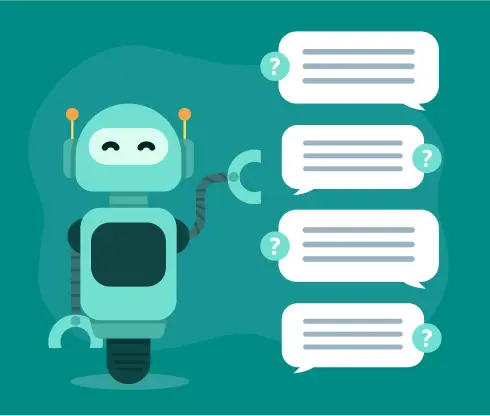 Branding is an effective marketing strategy that involves creating an identity for a business organization. Not only does branding stand as a representative factor, but it also distinguishes a company from competitors. The result of great branding can also be observed from a business' customer retention rate for which a chatbot can help.
Since customers are not directly involved in the management of a business, branding is the channel for the customers and the general public to gain insights into a brand's plans, goals, and purpose. It is a strategy set by organizations to help the audience quickly identify and get convinced to patronize their product.
Chatbots are becoming customers' and businesses' best allies as the world becomes more interconnected and digitized.
Chatbots are conversational robots that are programmed and designed to respond to users' questions in real-time. A chatbot is, for example, the robot to whom you ask questions about a product in the tiny popup window at the bottom-right corner of your screen when shopping online.
Nonetheless, chatbots have a plethora of additional applications and are extremely versatile. They can be used in human resource management, school administration, and a variety of other settings.
The benefits of good branding are enormous, but they can be narrowed down to a few important points:
Branding creates an avenue for more sales: Applying proper branding to a company's marketing strategy will persuade customers and the general public to patronize their products.

Practically, branding is performed chiefly via positive proclamations about the brand: The company is then expected to deliver to the customers' products and services in line with their claims. This position inspires the teams to apply more effort and become more productive. Otherwise, the customers will lose faith in the brand, which will result in a poor customer retention rate.

Proper branding creates an aura of preference for a brand in the minds of the audience. First-time buyers will prefer to patronize a product that has positive reports over other options available in the market.
In all, branding, when conducted properly, builds customers' trust. It promotes loyalty and sets the business standards beyond the reach of their competitors. It magnifies the productivity of the marketing team as well as every other sector of the business institution.
What Are the Aspects Involved in Branding?
Successful influence of branding can be guaranteed by emphasizing some critical aspects of the branding process; an essential aspect is a distinctiveness; branding distinguishes a brand from others. The best way to optimize the result of a branding expedition is by setting the brand's standards beyond others with a competitive mindset.
The founder and CEO of Amazon Inc., Jeff Bezos, described branding as a company's reputation. He went further to highlight distinctiveness as a vital step to ensure positive results from investing in branding. In his words, ""A brand for a company is like a reputation for a person. You earn a reputation by trying to do hard things well.""
Another important area to be focused on is consistency. It is vital for a brand to devote time and resources to productive strategies, especially as it makes the brand's product and services feel reliable for the customers. Overall, all decisions and strategies are dependent on the quality of leadership piloting the affairs of the brand. Good branding can more easily be achieved by a brand with an influential leader directing them.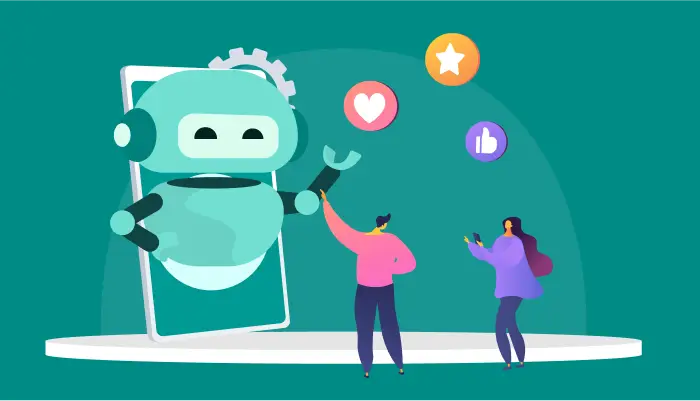 What are the Benefits of Investing in Brand Awareness?
To achieve milestones with branding, you must rely heavily on brand awareness. Brand awareness plays a vital role in helping customers recognize your products. Investing in brand awareness will:
Improve sales of the brand's product.
Attract new customers to patronize the brand's products.
Enable the brand to approach wider audiences.
Acquire important data from clients and learn how to serve them better.
Improve customer experience.
Serve as a competitive advantage, etc.
How Proper Branding Can Serve as a Competitive Advantage?
Uniqueness is the most important feature for a brand that must win a competition in business. Once a brand consistently delivers premium quality goods and services that no competitor can duplicate, it is practically impossible for the rest of the public to decline the overwhelming attraction caused by the reliability of the brand.
How Proper Branding Can Be Achieved?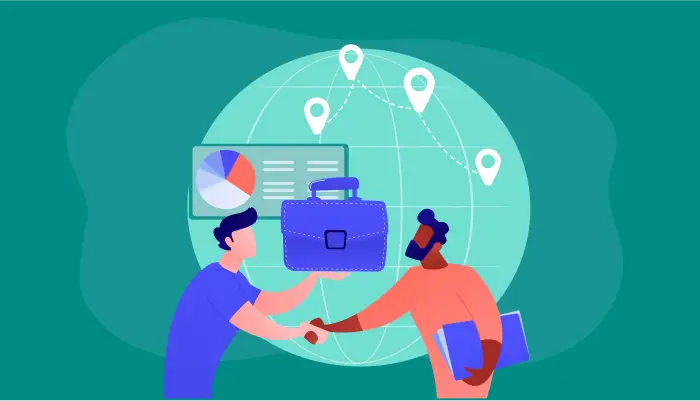 Branding involves structuring your business to satisfy your audience's wants. Competitive advantage cannot stretch beyond sustaining a good brand. To attain the full potential of investing in branding, a brand owner must consider some important details.
Promoting a brand comes at a cost, and the best way to minimize the expenditure is to focus your marketing efforts on the right audience. Before investing in branding, you have to initially understand the market landscape, identify your target audience, then strategize a niche-oriented marketing idea to be targeted to the audience that needs the products and services you sell.
Dealing with a smaller audience base further assists the brand in concentrating more on the most favorable proposition to undertake. A bigger audience will encompass a wide variety of preferences when compared to a targeted audience. A brand owner can build their brand to be unique for either affordability of their products, speed of delivery, impressive customer service, or even unique product designs according to the demands of their target audience - so long as that standard is maintained, customers will feel more comfortable patronizing their products.
Social media has since become a very influential tool in business - customers now prefer for brands to reach out to them via social media, where communication has been made easy and affordable. Hence, marketing ideas have been subjected to digitalization. To successfully partake in digital marketing, a brand must employ the use of chatbot software for their social media outlets.
What Determines the Performance of Chatbot Software in Marketing?
We have emphasized the importance of chatbot software in marketing, and now it's time for us to consider the pillar factors involved in creating an effective chatbot for business purposes.
1. Chatbot Software Persona Should Reflect the Brand Identity:
The quality of service provided by a chatbot software depends on the social media bot persona. The persona of a social media bot is the element of human simulation that stabilizes its interactions. It is the idea that controls the behavior of the chatbot software. Hence it must be delicately crafted in such a way that it embodies the symbolic values of the brand representative, at the same time notifying users that it is a social media bot.
How to Create a Perfect Chatbot Software Persona?
Creating an impeccable persona for a chatbot for business can be very tedious, but the business organization needs to pay serious attention to details when taking any step. The most critical step involved in creating a perfect persona is to define the problems to be solved by the chatbot software by accessing all possible future application cases of the chatbot for business purposes.
Next, is the personalization of the chatbot software based on customer preferences and the nature of situations it is meant to tackle. In this stage, the brand owners select a unique identity that will adequately represent their interests. The designer will also select personality, tone, language, and possibly gender to align the interests of customers, guests and, brand.
The next step involves selecting the visual interface of the chatbot software. It is important to pick symbols and objects that will be attractive to your target audience. Also, the voice of the chatbot software (in case of audio responses) will be selected to conveniently sum up the clarity of information, good representation of the brand's interest, and keep the conversation with customers in a pleasing tone.
2. The Social Media Bot Conversation Structure Should Refer to the Brand Goals Ideally:
A step further into branding with social media bots involves structuring the conversation build-up of the chatbot for businesses, to reflect the goals and plans of the brand while interacting with users. The conversation should be finetuned in such a way the first-time visitors will want to research more about your products after interacting with your chatbot software.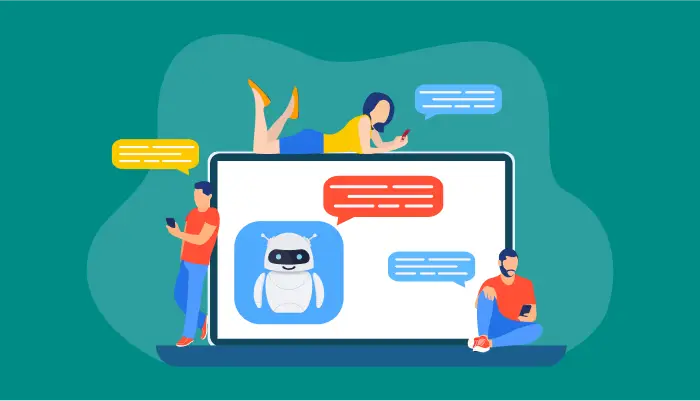 The conversation should be engaging, clear, helpful, and still express the prospects of the brand in an exciting and relatable voice.
Finally, some entertaining factors should be embedded in the build-up of the persona to improve the user experience. Sometimes users grow weary of the solemn user interface, so it is essential to add features that will ease frustration and maintain a natural mood. You can include videos, pictures, and GIFs that will alert the user on new services and products or future plans.
3. Personalized Approach to Brand Reflection Through Social Media Bots:
A personalized approach involves adding special features to the interaction between a brand and a client. Personalizing the conversations on your social media bot to suit customers personally may seem insignificant, but it helps the brand to build an emotional bond between the brand and the audience, which in turn will significantly boost customer loyalty.
An easy and effective way of personalizing the customer experience is to program the chatbot for businesses to include users' first names in replies. This personalization idea will show your customers that you are concerned about their satisfaction. Now that you have learned the techniques to reflect your brand using social media bots, you can go on to apply them in building a social media bot for your brand. We also have to consider other ways in which a chatbot for business can assist in the marketing sector of a business.
What roles are played by chatbot software in marketing?
Generally, using a chatbot for business brings about convenience, efficiency, and increased productivity. The primary benefit of using chatbot software is the provision of instant replies to clients' inquiries.
Social media bots can assist in marketing in so many other ways, such as:
Cost efficiency: Using a chatbot for business allows the company to interact and satisfy visitors and customers without paying for human service. The services of chatbot software in marketing save the company from extra cost by identifying the right audience to be targeted with premium content.
Social presence: Most users try to find help on social media, social media bots provide automatic interactive services, and they are available beyond standard business hours.
Improved content strategy: Chatbot software provides customer profiles that are useful in the decision-making process of marketing. The customer profiles are used to identify the products that require promotional services.
Identification of target audience: Social media bots are programmed to record and analyze data from interactions with visitors. The recorded data can be used to identify the right audience that promotes and adverts should be targeted to.
Visitor-customer satisfaction: Real-time interaction provided by chatbot software facilitates visitors' satisfaction, and it gives them a reason to continue patronizing the brand comfortably. Also, social media bots are packed with excellent self-service features to improve user experience.
Summary
The primary goal of a business is to satisfy its customers for a continuous profitable partnership. Employing a social media bot for your business that delivers improved customer relationship management without fail is probably the most effective way to satisfy your customers.
It has also been established that chatbot software can serve as an effective tool in digital marketing if the right strategies are involved during the development. This article is a guide to enable businesses to apply the best builders to create a chatbot for business purposes. Finally, BotUp is a great tool, and it can be used to build a social media bot that will reflect their brand identity.
What Makes the Best Chatbot Software?
#1
Build and improve your bot conversation flows to engage and increase leads
#2
One bot for Website, Whatsapp, Facebook, and SMS
#3
Nurture your leads faster with built-in CRM
#4
Create bots from rich & advanced template library based on your requirement
#5
Design bots using visual drag-and-drop builder with no code
#6
Use the REST step to integrate your bot flow with your database and backend
#7
Enhance service through advanced reports and revisiting customer conversation history
#8
Share appointment links, allow users to call and chat using built-in tools
#9
Unbelievable pricing - the lowest you will ever find
#10
Everything your business needs - 50 apps, 24/5 support and 99.95% uptime
Join the SaaS Revolution
All-in-One Suite of 50 apps

Unbelievable pricing - $14.99/user

24/5 Chat, Phone and Email Support