How to Drive Sales to Your Business Using Facebook Chatbots?
Social media platforms boost a business's visibility online. In this article, learn how chatbots can help you harness this visibility to drive sales.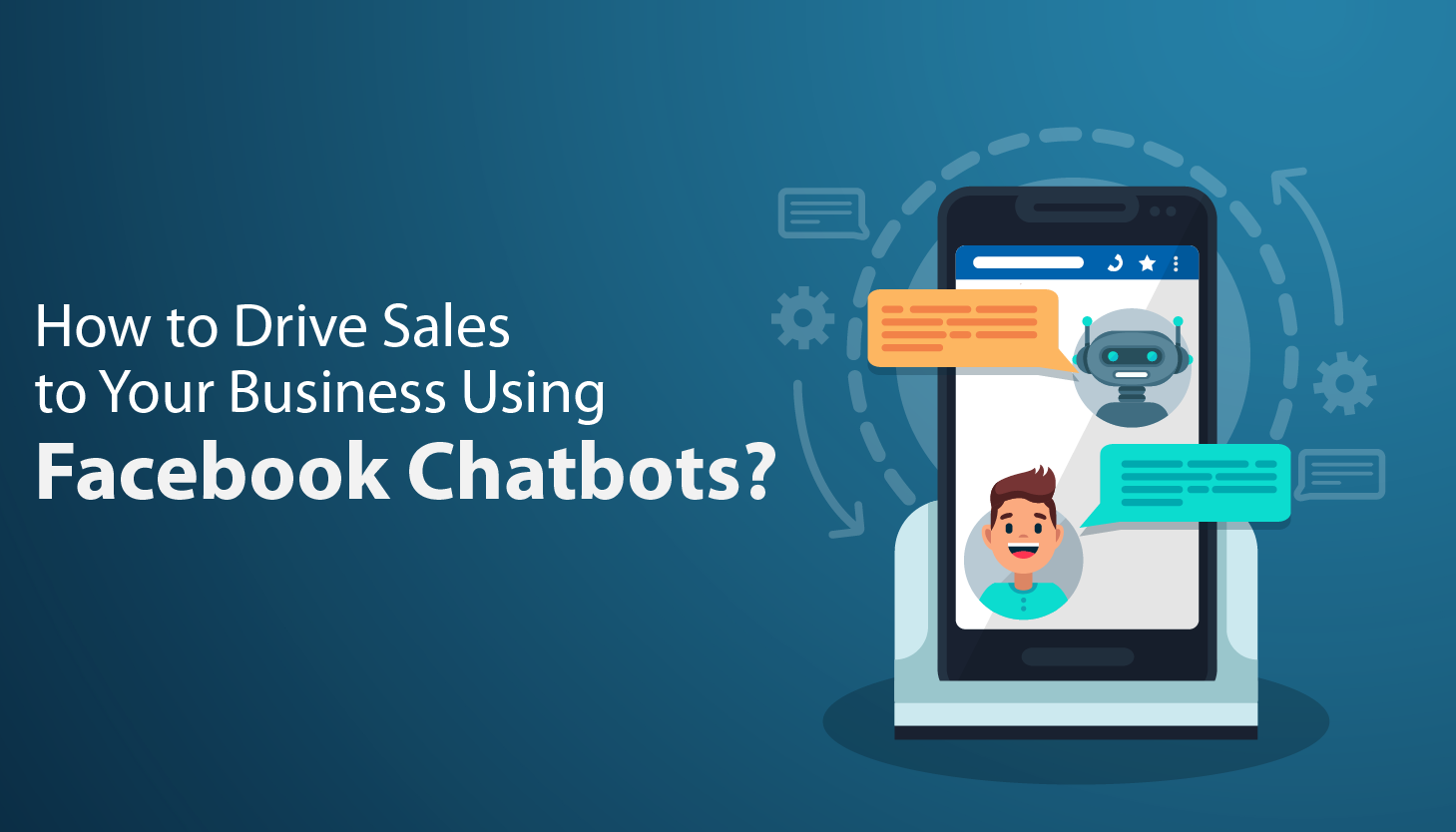 Social media platforms, such as Facebook pages, are the face of an organization. They help build first impressions and generate interest in potential leads. A great way to optimize these leads is by adding to the experience using chatbots.
This article explores how you can engage your Facebook visitors using chatbots. We also give tips for creating engaging flows to connect with your potential customers.
Using Chatbots on Your Facebook Page
A chatbot is an interactive software program that uses Artificial Intelligence and other technologies to communicate with people. A facebook chatbot has all these features but is hosted on Facebook Messenger. It serves as a personalized guide to visitors. Facebook chatbots can answer questions or provide solutions to complaints.
Today, Facebook Messenger is the platform with the third-most active users, only after Facebook and WhatsApp. Since a lot of your target audience will already be on Facebook, it's only logical to engage them there.
Here are Some Other Reasons Why You Might Want to Use a Facebook Chatbot:
1. Saves Time
Potential clients typically want instant answers to their questions. With Facebook chatbots, you can bridge this gap with standard, helpful answers to typical questions. This ensures that customers have a seamless experience. Chatbots also free up space for human workers to effectively address complex issues beyond the capacity of bots.
2. Improves Engagement
Chatbots improve the ability of the firm to engage directly with the customer. The conversational format creates a personalized experience, critical for customer engagement.
3. Drives Sales
Rather than wait for the client to reach out, chatbots can help your business spark conversations that generate leads. Chatbots can suggest products and services based on user preferences with proactive messaging. Chatbots also allow for better lead qualification and personalized upselling.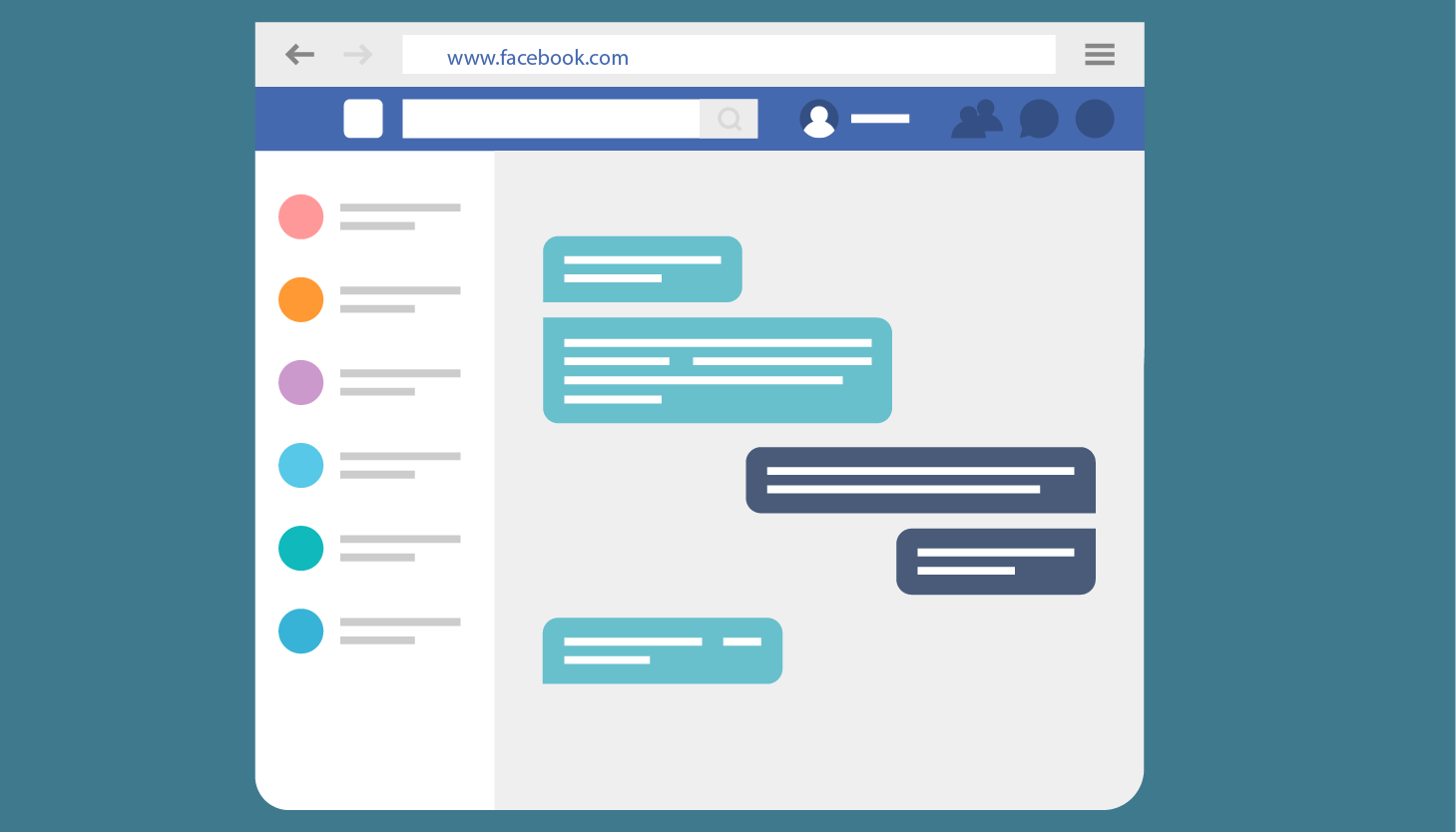 How to Create a Facebook Chatbot for Your Business?
Follow these steps to create a Facebook chatbot for your business:
A. Create a Facebook Page
If you already have one, you can skip this step. If you're yet to have a Facebook business page, create one by selecting 'Create Page' on the Facebook menu.
B. Sign up for a Bot-building Account
Platforms like BotUp allow you to create a functional Facebook chatbot without a complicated programming process. Create a free account and log in once you've determined the bot-building tool you want to use. You'll be asked to link your Facebook account, which you should also do.
C. Create Your Welcome Message
After starting up on the site, you'd need to create a Welcome message. This is the first message users will see after entering your Facebook page. Make it something short and inviting. You can give your bot a name or customize the message by adding links, images, or buttons.
D. Build Your Flow
The conversation flow determines how your chatbot software will interact with the audience. To help the user better, you can add prompts in the form of buttons. These buttons may be based on FAQs or typical customer requests and should lead to helpful pages or responses. Build your flow using BotUp's visual flow builder with out the need to code.
E. Test Your Chatbot
After building your conversation flow:
Save and test your chatbot.
Anticipate problems that users might have.
Edit the flow based on anticipated problems.
Repeat the process until you have an excellent result.
F. Run Your Chatbot
Once you're satisfied with the results, you can now publish your bot! You can spread the word about your new bot by creating a post or talking about it in your ads campaign.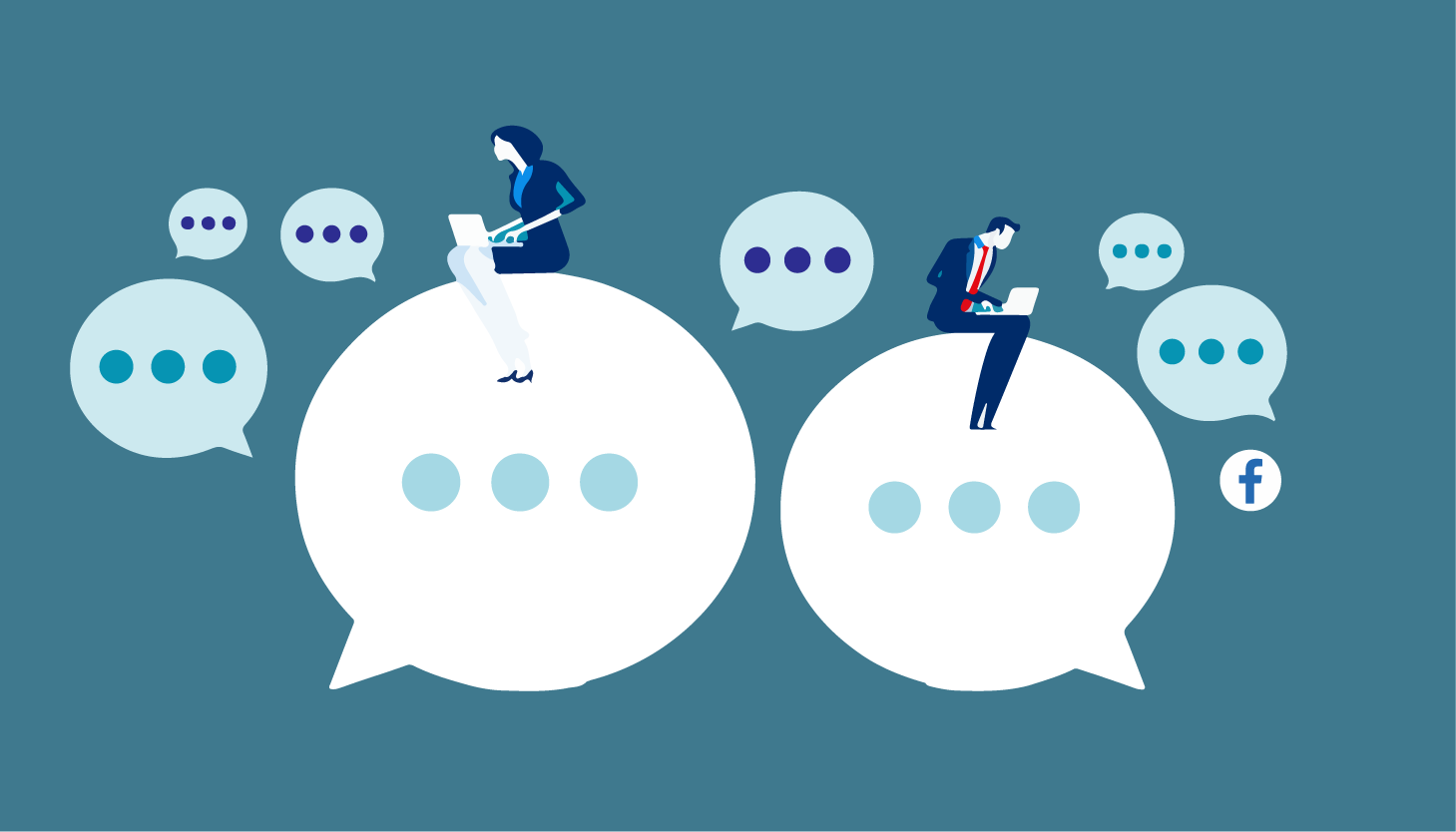 Ensure your chatbot provides a good user experience.
Here Are Some Essential Tips to Improve the Experience With Your Chatbot:
1. Set Clear Expectations
Your bot can't do everything, and even your user knows that. So, it's essential to have your bot set clear expectations by informing the customer about its capabilities. A great way to do this is by including it in the Welcome message.
2. Keep Messages Short
Long blocks of text are a turnoff. Make the process seamless for users by using short, concise messages.
3. Provide Options to Contact Human Personnel
While they are instant and come with 24/7 access, chatbots cannot wholly replace human support personnel. Therefore, there should be an option for customers to request an audience with a human. A pro tip is to add related links or contact info in your default message.
Tips to Create Engaging Flows
Here are a few pro tips to optimize your Facebook chatbot:
A. Incorporate Responses to FAQs
FAQs reflect the routine needs of your buyers and are a great way to show that you understand your audience. With FAQs, you can anticipate common questions and queries. Set yourself up for success by providing a simple flow to handle these requests.
B. Add Images
Visual impressions send powerful messages to potential customers and make automated messages feel warmer. To improve the outlook of your chatbot, add interactive images or pictures of your products to the flows.
C. Personalized Default Message
Stay ready for the few moments where the bot is at the limit of its capacity by creating an excellent default message. Keep the message short, simple, and helpful.
Conclusion
For businesses looking to harness their social media reach to gain more leads, Facebook chatbots are excellent tools to reach customers directly.
What Makes the Best Chatbot Software?
#1
Build and improve your bot conversation flows to engage and increase leads
#2
One bot for Website, Whatsapp, Facebook, and SMS
#3
Nurture your leads faster with built-in CRM
#4
Create bots from rich & advanced template library based on your requirement
#5
Design bots using visual drag-and-drop builder with no code
#6
Use the REST step to integrate your bot flow with your database and backend
#7
Enhance service through advanced reports and revisiting customer conversation history
#8
Share appointment links, allow users to call and chat using built-in tools
#9
Unbelievable pricing - the lowest you will ever find
#10
Everything your business needs - 50 apps, 24/5 support and 99.95% uptime
Join the SaaS Revolution
All-in-One Suite of 50 apps

Unbelievable pricing - $14.99/user

24/5 Chat, Phone and Email Support