Why Chatbot App for a Small Businesses?
Gone are the days where customers would wait for you to respond. With so much competition, you have to race against time to be the first to respond to win over a customer. With chatbots, you can do this easily.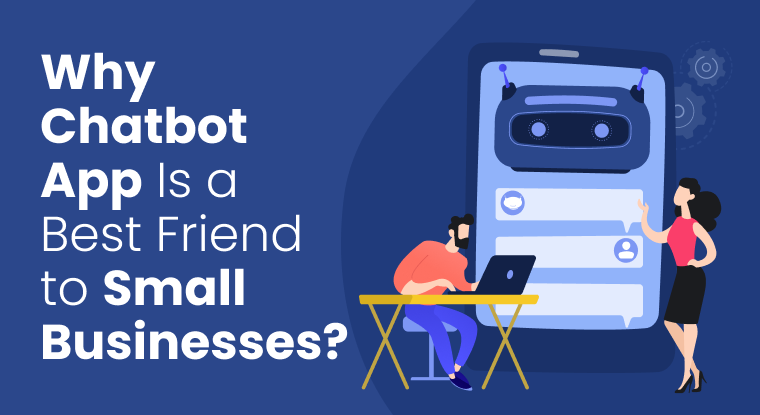 As a small business owner interested in streamlining marketing or customer service, using a chatbot should be something worth taking a closer look at. Here's why
Technological advancements have disrupted customer service through digital channels. Nowadays, customers demand instantaneous interactions, and there is no other option but chatbots. According to Gartner, in 2020, customers will manage 85% of their relationships with a company without human interaction. This trend shows that customer service is transforming at an incredible pace, and companies need to leverage chatbots in businesses to deliver extraordinary customer experiences and meet consumer expectations.
Chatbots aren't exactly a new phenomenon. They've been around for decades in one form or another.
According to Kelly Noble Mirabella, from Spiderworking, ""Ironically, many people think that they've never used a chatbot, they've never experienced it, when in fact they have. Because Siri and Google and Alexa and all those voice-activated speaking bots, if you will, are audio chatbots.""
Yet the last couple of years has ushered in a new wave of chatbots that take their functionality to all-new levels. If you're a small-business owner interested in streamlining marketing or customer service, then using a chatbot is worth taking a closer look at. But the problem is that most small businesses aren't aware of how a chatbot can help them grow their customer management. Let's dive in to see what a chatbot is, explore its business applications, and more.
About Chatbots
So, what exactly are chatbots? A chatbot is an automated system of communication that can instantly communicate with clients or visitors on a website. Most chatbots use a chat interface for communication.
They're compatible with all the major chat message interfaces, including Facebook Messenger, Slack, WhatsApp, and more. They can also be explicitly designed for private chat or messaging services. A predetermined set of rules governs chatbots. The best of the best combine these rules with artificial intelligence.
In other words, these chatbots can relay complex information and make informed decisions instead of just spitting out the same information over and over again.
So what are chatbots used for? Typically, for businesses, they are used for functions such as customer service, generating new leads, and making the sales process more accessible. However, new chatbots are being introduced those help customers with all sorts of different problems.
How to Tell if A Chatbot is Right for Your Business?
If you're not sure if a chatbot is necessary for your business, ask yourself if:
You have a messaging strategy in place, or do you receive the same questions over and over again from prospects or existing customers?

Your audience technologically adept enough to embrace a chatbot?

You have the resources available to set up a chatbot and monitor how it performs?
If you answered "yes" to all those questions, your business would probably benefit from having a chatbot.
Benefits of Using a Chatbot App
There's a reason so many businesses, both large and small, have jumped on chatbot apps and technology. And the reason is that chatbot apps bring about various essential benefits.
1. Growing the Business
Chatbot apps enable small businesses without extensive resources to find new leads, convert customers, and provide better customer service by creating chatbots. Gone are the days when customers would wait for you to respond. With so much competition, customers often get in touch with multiple businesses simultaneously, and you have to race against time to be the first to respond to win the customer.
With chatbots, you can do this easily. The visitors on your website or other online platforms will automatically answer all their questions during the customer journey process. This will help the customers to make informed decisions resulting in a better user experience and increased brand loyalty.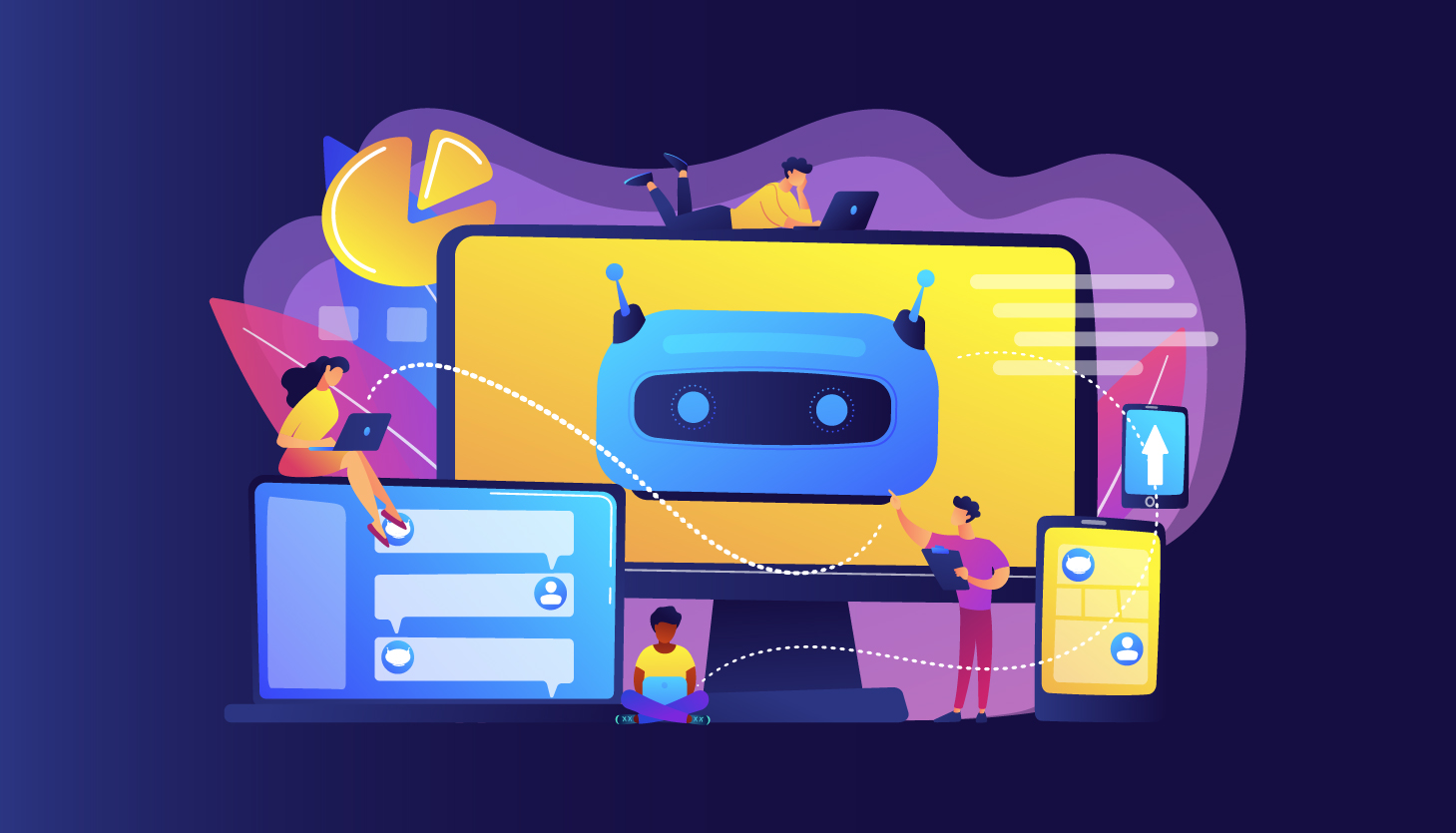 2. Less Time/Less Money
Chatbot apps are an affordable means of providing a better customer experience. They don't take time away from otherwise busy employees and don't cost much money to use. By implementing chatbots in small or medium-sized businesses, you can cut down the expenses of hiring multiple customer service representatives.
Chatbots are available 24/7 and never get tired of responding to customer queries; hence you won't have to worry about training the resources or hiring more employees when your customer base grows. This makes chatbots a sustainable solution for small businesses.
3. Affordable/Easy
To build a basic bot through a chatbot app is remarkably easy and affordable. The building blocks are available in many app stores, but most have restrictions. These limitations prevent you from growing your bot and its capabilities without much effort. You will be restricted to the built-in templates, for example. That's why we have created a chatbot builder platform - BotUp. It allows you to build a bot independently with no coding required!
4. Simple Interface
Chatbot apps are easy for customers to use. Design yours with a simple interface to make interaction a breeze. Use visual cues and directions to guide customers through your process. The more intuitive your chatbot, the better the customer experience will be.
5. Forefront of Technology
There's no denying that they will be an online business standard in the next few years. Incorporating them into your small business plan now ensures you'll be at the forefront of this technology. Chatbots aren't without their fair share of problems. Yet many of these problems stem from the fact that the technology is still relatively new.
In other words, changes are constantly being made to improve chatbots. The main issue small business owners want to look out for is sacrificing authenticity by using chatbots. Rely too much on the technology, and you lose that face-to-face, a person-to-person feeling of customer interactions. Building an authentic brand and creating solid relationships with your audience is beyond important for small businesses. Don't let your chatbot take away from that.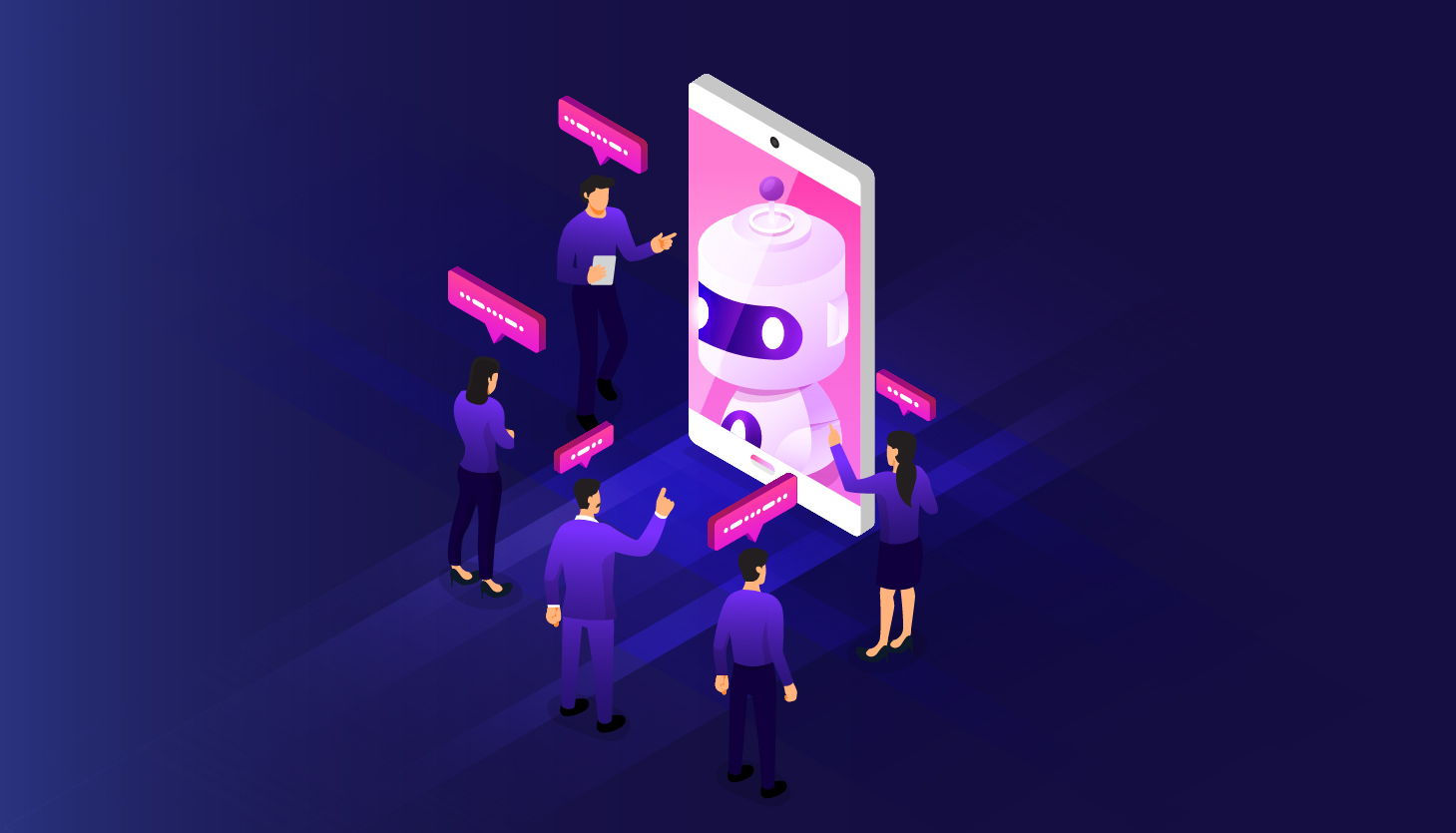 How Small Businesses Can Use A Chatbot App?
You now know how chatbot apps benefit small businesses. But how do you use them? The top ways to effectively use chatbot apps to grow your small business include:
1. Customer Resource
Chatbots are a lot smarter than most people assume. For example, they remember the information users tell them. They can learn this information and use it to help future users better. Use it as a frontline customer resource to field basic questions and concerns.
2. Simplify Sales
In addition to providing information, chatbots influence sales. The best bots created with top chatbot apps automate the sales process to streamline it from start to finish. Use a bot to simplify sales on both ends of the equation for the customer and your small business.
3. Influence Decisions
Unfortunately, most small businesses don't have the resources to give every new customer one-on-one attention. That's where chatbot apps come into the picture yet again. These bots can make recommendations for users based on various data gathered from simple questions and previous interactions. Chatbots free up company time while providing a dynamic new form of 24/7 sales support.
4. Increase Engagement
Facebook has recently opened the gates to its Messenger platform. The changes allow businesses to use chatbot apps within this service. Not only does this help with improving customer service and boosting sales, but it also directly correlates to increased customer engagement on this social media platform. Use a well-developed chatbot to drive new users to your small business social media accounts.
5. Streamline Payments
The latest and greatest chatbot apps use features to act as a streamlined payment system. Customers can pay for their products without ever leaving the chat interface. Bots that store payment details of regular customers make ordering new products or services as easy as a click of the button.
6. Answer Questions
Perhaps the easiest and most popular way to use a chatbot app for your small business is to answer basic customer questions. A chatbot loaded with FAQs is often very effective at providing sufficient answers to customer queries, especially in fields that use much specific jargon. Use a chatbot to weed out basic customer questions from the pack before directing customers to a live representative.
With Artificial Intelligence and Chatbots, now small and medium sized businesses are now open to same possibilities that were previously only available to large corporations. #AI #chatbots #chatbot #SMB #SMBs

— Charlotte Social 360 LLC. (CS360) (@CharlotteSoc360) April 10, 2018
Best Chatbot Apps for Small Businesses
Choosing a chatbot app that fits your requirements is crucial.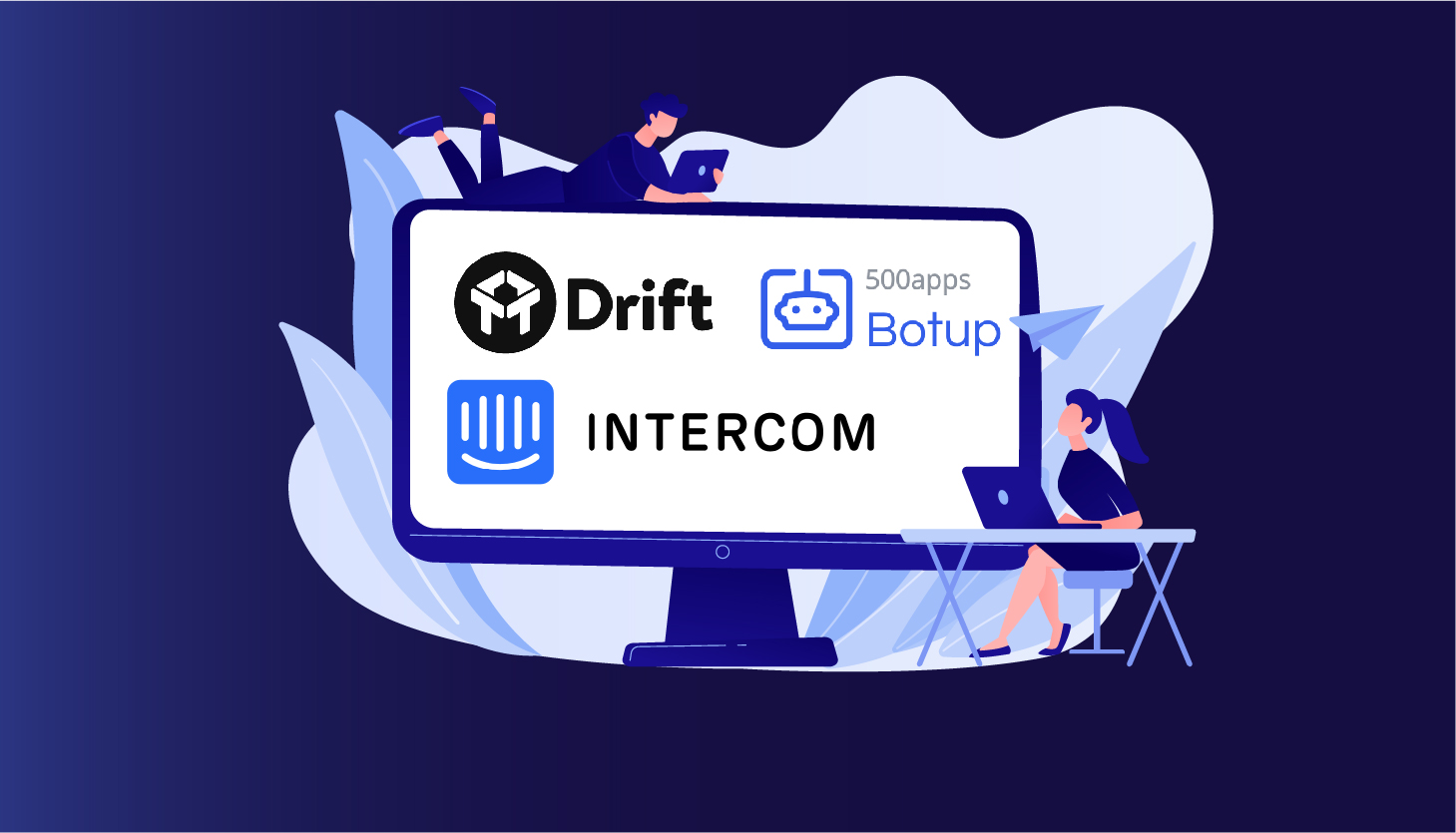 1. BotUp by 500 Apps
BotUp is a chatbot app that can create multi-purpose chatbots in seconds to complete any task. Here are some of its top features.
Analytics and Seamless engagement
Easy Conversions
Automate Lead Generation
Price: BotUp has a 30-day free trial. The official monthly plan starts at $14.99/user, while you can get unlimited access to 38+ apps for free.
2. Intercom
Intercom is a Conversational Relationship Platform (CRP). With Intercom, you can build better customer relationships through personalized, messenger-based experiences across the customer journey. Here are some of the top features of this chatbot app.
Live Chat
Email Marketing
Lead Generation
Price: Intercom pricing starts at $39.00 per month. They do not have a free version. However, Intercom offers a free trial.
3. Drift
Businesses use Drift to provide a modern buying experience for potential customers, generate more qualified leads, and dramatically accelerate sales. This chatbot app connects businesses with website visitors using bots and artificial intelligence in real-time. Here are some of its top features.
Live Chat
Account-based marketing
Conversational AI platform
Price: There is a free version. Drift also offers a free trial.
To Sum It Up
Chatbot apps are promising. Many consumers are already using them, and many more will soon use them. Chatbots have been proven to reduce wait times increase engagement, and they are definitely on their way to being as valuable a communication channel as email and phone calls. With Artificial Intelligence and chatbots, small and medium-sized businesses are now open to the same possibilities that were previously only available to large corporations.
Chatbot apps are still a new technology (at least as practical goes). Incorporate one into your small business plan to get a leg up on the competition. It is recommended that you start with a primary customer service chatbot. Developing a standard "question, reply, question, reply" chatbot uploaded with the most common customer questions is cheap and easy. They also free up valuable employee time! Test the waters with such a basic bot and build from there. The opportunities are endless for the new breed of bots for small businesses! And you can start here
What Makes the Best Chatbot Software?
#1
Build and improve your bot conversation flows to engage and increase leads
#2
One bot for Website, Whatsapp, Facebook, and SMS
#3
Nurture your leads faster with built-in CRM
#4
Create bots from rich & advanced template library based on your requirement
#5
Design bots using visual drag-and-drop builder with no code
#6
Use the REST step to integrate your bot flow with your database and backend
#7
Enhance service through advanced reports and revisiting customer conversation history
#8
Share appointment links, allow users to call and chat using built-in tools
#9
Unbelievable pricing - the lowest you will ever find
#10
Everything your business needs - 50 apps, 24/5 support and 99.95% uptime
Join the SaaS Revolution
All-in-One Suite of 50 apps

Unbelievable pricing - $14.99/user

24/5 Chat, Phone and Email Support