8 Best Facebook Chatbot Tools Every Business Needs
First, let's talk about what a chatbot is. A chatbot is just like any other app: it's software that uses artificial intelligence (AI) to communicate with users in natural language. It has no screen, no buttons, and no keyboard—the only input required from the user is speech or typing, both of which are translated into text for the bot to understand.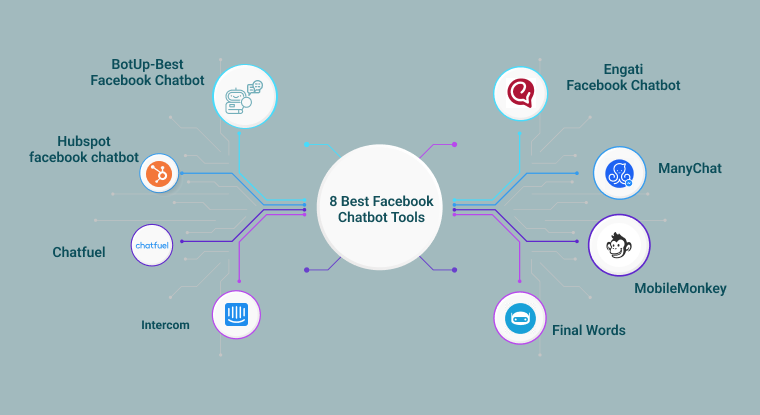 Now that we've defined what an ai chatbot is and why they're important, let's talk about how they work!
Chatbots are designed to be more social than traditional apps because they can interact with users by learning from them over time so that they become more intelligent over time instead of being programmed strictly based on their inputs like in traditional apps.
Why Do Businesses Have to Invest in the Best Facebook Chabot?
Facebook Messenger is a popular messaging platform that allows users to send text messages, photos, gifs and videos. With the help of messenger chatbot, Facebook Messenger has become an even more important platform for businesses to use. Chatbots are computer programs that can communicate with humans on social media platforms like Facebook Messenger.
Benefits of Using Chatbots on Facebook Messenger Include
1. Easy to set up
You don't need to be an expert in coding or artificial intelligence to create chatbot for your business. All you need is a basic understanding of how computers and software work and a few hours' time by following step-by-step instructions provided by Facebook's developer center website.
2. Competitive advantage
Chatbots can provide information that your customers will find useful at any time of their day or night which will help build loyalty among your existing customers as well as attract new ones who are interested in what you have to offer them!
3. Increase engagement rate
A chatbot software can respond automatically according to what they learn about their audience by reading user behavior patterns through their conversations with them over time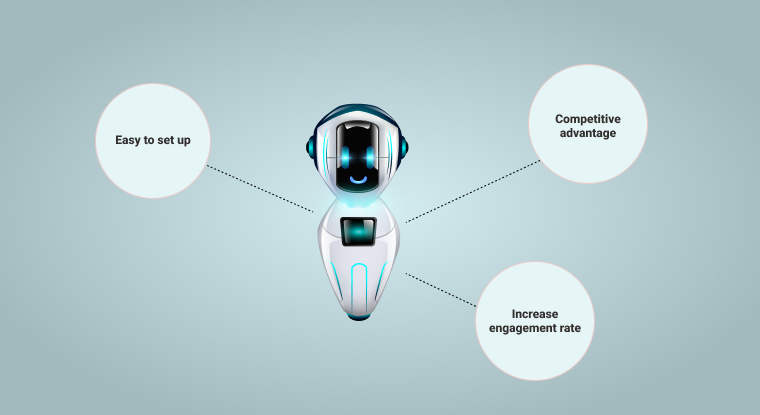 Now, let's do some exercise, answer these simple questions, to choose the right and best facebook chatbot
How do you want to use it?
What features are needed?
What data will the chatbot need to function?
Do you have a specific audience in mind?
Are you looking for general or targeted messaging?
How much time do you have on hand each day?
How much money can you afford to spend on developing and maintaining a chatbot?
Best Facebook Chatbots are here to skyrocket your marketing game. They can do all the listed below activities with zero human interaction.
Find new customers for your business
Increase sales/sales leads/sales conversions.
Monitor the performance of your ads and campaigns, so you can make adjustments as needed.
Get customer feedback on products and services, so you can improve them further if necessary.
Best Facebook Chatbot Tools and What Can They Offer
BotUp- Best Facebook Chatbot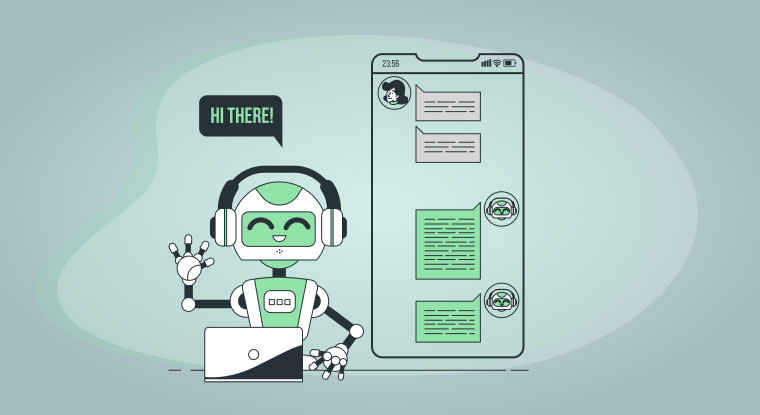 Become favorite by your target audience and send out messages to engage with them. Use the best facebook chatbot to expand your consumer base, reach new markets, and grow your company.
The best facebook chatbot can add a personalized touch. Save attributes and send out responses based on the requirements of the customer. Facebook Messenger Chatbot works for your company, answering questions, scheduling posts, and generating engagement through videos, campaigns, and events.
Create unique flows on your end, then utilize the bot to automate responses for your consumers. Utilize a best facebook chatbot to manage several users simultaneously and save time. Create and implement Messenger Chatbots to facilitate conversations.
Establish a payment schedule for your prospective customers. Authorize payments and send via Facebook through the best facebook Chatbot to speed up the procedure.
Botup gives you a variety of features and functions that make it easy for you to build, deploy, and manage Facebook Messenger bots. It also provides the tools needed to manage the lifecycle of your bot, including in-app engagement strategy and analytics reporting.
What makes BotUp the Best Facebook Chatbot:-
Create bots in minutes with our drag-and-drop editor
Integrate botup with any network provider for better results
Create workflows and assign them to relevant leads
Transfer the experience to real-time in a single click
Add external data sources with ease and get real-time updates in your bot's news feed
Manage all of your bot's events with ease via our calendar feature
Attach files or media directly into chats using cloud storage
Hubspot facebook chatbot
Hubspot's Facebook chatbot is a great way to manage your Facebook ads and get the most out of them.
Here are all the benefits you can expect from using Hubspot's Facebook chatbot:
You can track your ads' performance in real time, so you know exactly what customers are responding to, what they're clicking on, and how much money your ads are making.

You can send personalized messages to customers who have shown interest in your business.

You can use the chatbot to answer customer questions about your products or services—or just have a little fun with them!
Chatfuel
Chatfuel is a chatbot app that allows you to have a conversation with your clients in real time.
It was designed to help businesses connect with potential customers and create a better experience for people who are trying to find services.
With Chatfuel, you can send out messages directly from the Facebook messenger app that will appear on your users' screens as a chat window in the Messenger app. The message will appear as a message from the client's company name and logo, so they know it's from the business owner.
Intercom
Intercom's Facebook Chatbot is an easy way to communicate with your customers and make them feel like they're speaking directly to you.
Here are some of the benefits:
You don't have to worry about having a boring conversation—the bot's personality makes it an entertaining experience.

You can use the chatbot as a one-way or two-way communication tool, depending on what kind of information you want to convey or how many questions you want answered.

The bot can respond in real time and get upvotes for being helpful. This means that your customers will be able to see how much value they're getting from their interactions with the bot instead of just receiving canned responses from humans behind the scenes somewhere else in your company.
ManyChat
Manychat is the best facebook chatbot for businesses. It allows users to send messages to your bot, and those messages are responded to by a person or team of people who can help with customer support. The chatbot has a real-time messaging interface that allows you to ask questions and get answers in a single conversation.
You also have the option of creating a bot that follows up on past conversations, so if you don't receive an answer today, the next time you message the bot it will be able to follow up with any information you need.
Manychat allows you to create bots for specific areas of your business, such as customer service or sales. You can also use Manychat as another channel for reaching out to customers.
Manychat's features include:
Real-time messaging interface that allows users to ask questions and get answers in one conversation

Create bots for specific areas of your business like customer service or sales
Engati Facebook Chatbot
Engati is a Facebook chatbot that allows you to create an automated customer service experience. It lets your customers get the answers to their questions in a more convenient and natural way.
The bot has many functionalities such as:
Facilitating customer service with real-time response for any queries

Creating a personalized experience for each of your customers by providing relevant information based on the data you have collected from them

Allowing users to start conversations with the bot using natural language, thus making it easy for them to get the answers they need
MobileMonkey
Mobilemonkey is a facebook chatbot that can be used in any business or organization. It can be used to automate customer service interactions and improve employee productivity.
It has a wide range of functionality that allows it to interact with customers on many different levels:
The mobilemonkey facebook chatbot can be used for customer service purposes by helping customers with their questions about products or services.
Employee Efficiency

The mobilemonkey facebook chatbot can also be used by employees at any company who need help with tasks such as filling out forms or completing invoices from time

Chatcompose
Chatcompose is a facebook chatbot that helps you get your messages out faster. It's fully customizable, so you can make it do whatever it takes to get your job done. Chatcompose is built with the goal of helping you deliver more effective communication.
With Chatcompose, you can:
Grow your business through interactions with customers by sending timely messages

Build relationships with your customers by providing them with useful information and advice about products and services

Improve customer satisfaction by providing a personalized experience through best facebook chatbot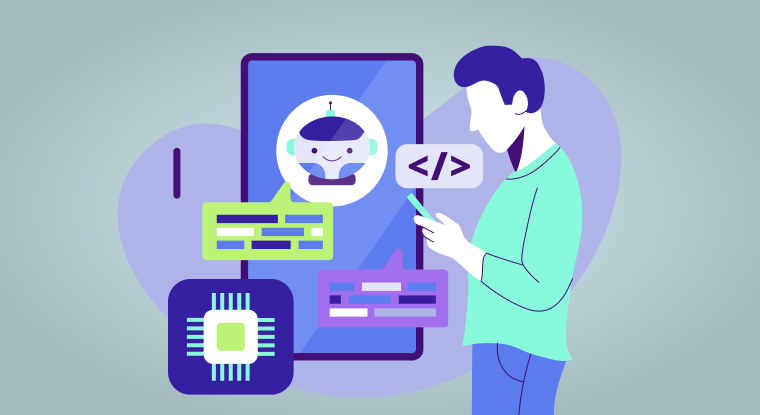 Final Words
Using a customer service chatbot for Facebook chat is a smart way to reach your customers, especially when it comes to customer support.
While companies can use bots to help manage the volume of questions they receive on these platforms, they can't do anything about the fact that there are often thousands upon thousands of questions being asked every single day.
That's where the facebook chatbot tools come in—they're capable of answering information requests faster than humans ever could, which means you'll be able to reduce wait times and make sure that your customers get the answers they need more quickly than ever before!
What Makes the Best Chatbot Software?
#1
Build and improve your bot conversation flows to engage and increase leads
#2
One bot for Website, Whatsapp, Facebook, and SMS
#3
Nurture your leads faster with built-in CRM
#4
Create bots from rich & advanced template library based on your requirement
#5
Design bots using visual drag-and-drop builder with no code
#6
Use the REST step to integrate your bot flow with your database and backend
#7
Enhance service through advanced reports and revisiting customer conversation history
#8
Share appointment links, allow users to call and chat using built-in tools
#9
Unbelievable pricing - the lowest you will ever find
#10
Everything your business needs - 50 apps, 24/5 support and 99.95% uptime
Join the SaaS Revolution
All-in-One Suite of 50 apps

Unbelievable pricing - $14.99/user

24/5 Chat, Phone and Email Support