Chatbots vs. Live chat software: How to decide.
Engaging your customers using Chatbots is the best way to retain your customers and provide a satisfactory experience. Grow your business using the Chatbot software.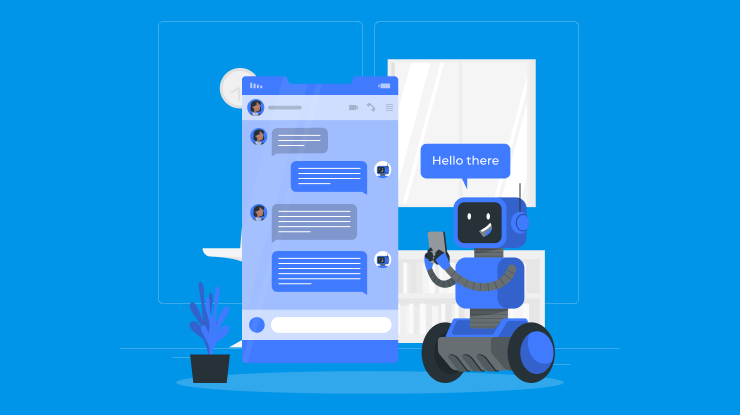 The role of customer service in any business can not be overemphasized. The success of any business can be attributed to functional customer service. This is because connecting to your customers in real time enhances your business and provides ultimate user satisfaction because they can connect to you when necessary.
The advent of technology has brought about numerous ways by which your customers or clients can reach you at any time without having to visit your office or work environment to make complaints or inquiries, especially in times like this where remote jobs are trendy.
Chatbot and LiveChat are great examples by which customers can connect to businesses. This article will explain both software in detail, how they work, their significant differences, and how to choose the best software for your business.
Introducing Chatbots and Live Chat Software - What They Are and How They Work
Chatbots
Coined from two words, ""chat"" and ""robots"", chatbots are defined as computer programs/software that imitates human conversations in texts or voice. This software is majorly used to engage with customers via social media, emails, and phone calls. Many businesses have embraced this form of customer service powered by Artificial Intelligence (AI) because it is considered an efficient way to speed up self-service options and resolve basic issues.
Chatbots work by providing an immediate response based on the known keywords in a customer's request or question. Simply put, chatbots process customers' words and reply with preset answers. Chatbots can easily be used on social media platforms like Facebook, Whatsapp, and SMS.
Live Chat Software
From the name, we can see that this software involves using a real person - a live chat operator or an agent, to respond to users promptly. Live chat is mainly used for queries that are a bit more complicated and can not be easily resolved with a chatbot. After a chatbot has been used but the customer is not satisfied with the responses received, live chat support is provided to attend to the customer and resolve issues better.
Benefits of Chatbots and Live Chat Software for Businesses
It is important to note that chatbots and live chat software are not limited to a particular business. Whether your business is a small or large scale, provided customers have cause to interact with you to make inquiries or complaints, the chatbot and live chat software comes in handy. Numerous advantages come with using this software for business purposes.
Benefits of chatbots for businesses are:
Chatbot software dramatically minimizes the cost of recruiting customer service agents. Costs that will otherwise be incurred on training, salaries, and other infrastructures are eliminated.
Enhances customer engagement: Since chatbots respond to customers in real time, you are guaranteed that customers will spend a long time on your website since the chatbots keep them engaged.
Chatbots respond rapidly to complaints which meet up to customers' expectations and increase overall customer satisfaction
Builds interactive digital experiences
Around-the-clock availability: This means that customers can reach out to you at any time and get immediate automated responses
Benefits of Using Live chat solution for business
Businesses that use live chat solutions have the edge over those that do not. This is because most customers will rather live chat with an agent on the business website than make a phone call to have their questions answered
Live chat improves the support experience of customers. This can be attributed to the fact that questions are answered immediately
Live chat significantly increases engagement on your website. Increased customer engagement greatly helps in retaining customers
Builds agent-customer relationship: In a live chat, agents can easily sense the customer's tone. This will significantly help the agent in handling the situation better and will, in turn, establish a cordial relationship
Live chat increases agent productivity because data on their performance and activities can be easily accessed
With live chats, conversation history can be tracked. This helps in maintaining contact with the customer as well as providing additional support if necessary
The Key Differences Between Chatbots and Live Chat Software
Major differences between chatbots and live chat solutions are: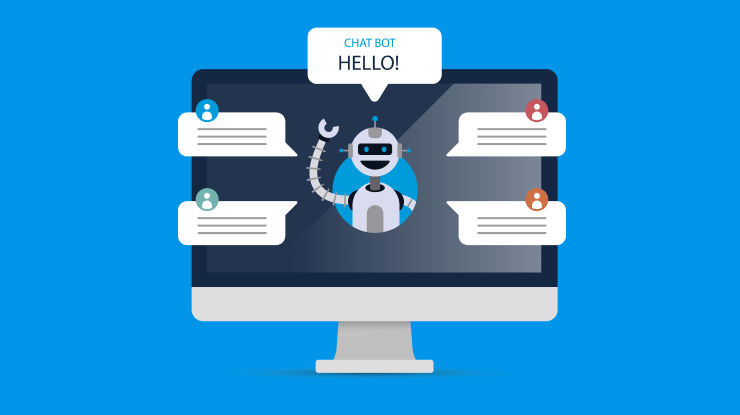 While bots carry out interactions in chatbots, interactions in live chat solutions are carried out by an actual human, referred to as agents.
Chatbots offer a 24/7 availability, but for live chat, this type of availability is not possible except agents work in shifts
Using chatbots, you can be guaranteed a quick response time, although resolving the issue might take longer. Live chat, on the other hand, offers a quicker solution to issues, but response time might not be as fast
When it comes to responding to FAQs, chatbots are effective because answers are automated, while live chat is highly effective for responding to questions that are a bit complicated.
As a one-time investment, the cost of setting up a chatbot is high, while live chat requires recruitment, training, and payment of agents, which is expensive to retain
Although chatbots can respond to an unlimited number of chats simultaneously, live chat agents can handle a maximum of 3-4 chats at the same time
How To Choose the Right Combination of Chatbot and Livechat Solution for Your Business?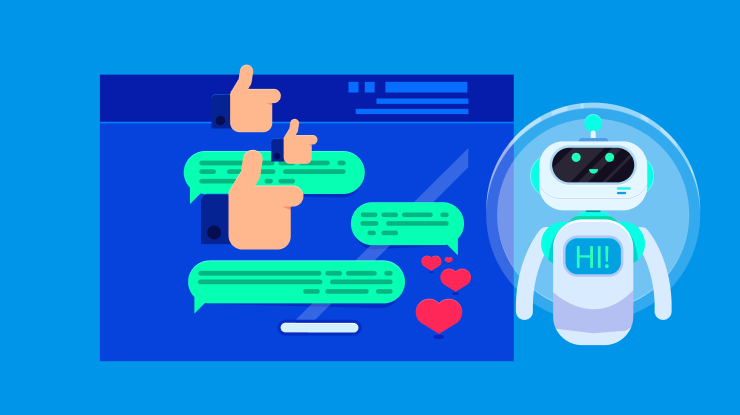 To determine which of these software you should use for your business, you must carefully consider the benefits of both software, how they work, and the differences between them. This will aid your decision-making. About Botup
BotUp is the best Chatbot software specifically designed for small and large-scale businesses. It is a part of the 500 Apps Infinity Suite that allows businesses to retain customers through efficient customer services.
With Botup, you can create chatbots seamlessly to interact with users on Facebook, Slack, WhatsApp, SMS, and the Website. Chatbot software also helps minimize the workload across all aspects of your business.
Chatbot for Live chat integrates human expertise and AI efficiency for effective customer service. You can deliver an engaged and personalized experience that your customers will love with a chatbot.
Conclusion
Conclusively, this article has extensively discussed the differences and benefits of chatbots and live chat solutions for your business. Both software offers excellent service that will improve your business productivity and provide your customers with an excellent customer service experience. With 500apps, growing your business using Live chat and chatbots software is guaranteed.
What Makes the Best Chatbot Software?
#1
Build and improve your bot conversation flows to engage and increase leads
#2
One bot for Website, Whatsapp, Facebook, and SMS
#3
Nurture your leads faster with built-in CRM
#4
Create bots from rich & advanced template library based on your requirement
#5
Design bots using visual drag-and-drop builder with no code
#6
Use the REST step to integrate your bot flow with your database and backend
#7
Enhance service through advanced reports and revisiting customer conversation history
#8
Share appointment links, allow users to call and chat using built-in tools
#9
Unbelievable pricing - the lowest you will ever find
#10
Everything your business needs - 50 apps, 24/5 support and 99.95% uptime
Join the SaaS Revolution
All-in-One Suite of 50 apps

Unbelievable pricing - $14.99/user

24/5 Chat, Phone and Email Support