The Top Seven Chatbot Statistics and Trends
Chatbots statistics and trends to help you better understand what these are, how they work, and the possible future implications of their implementation.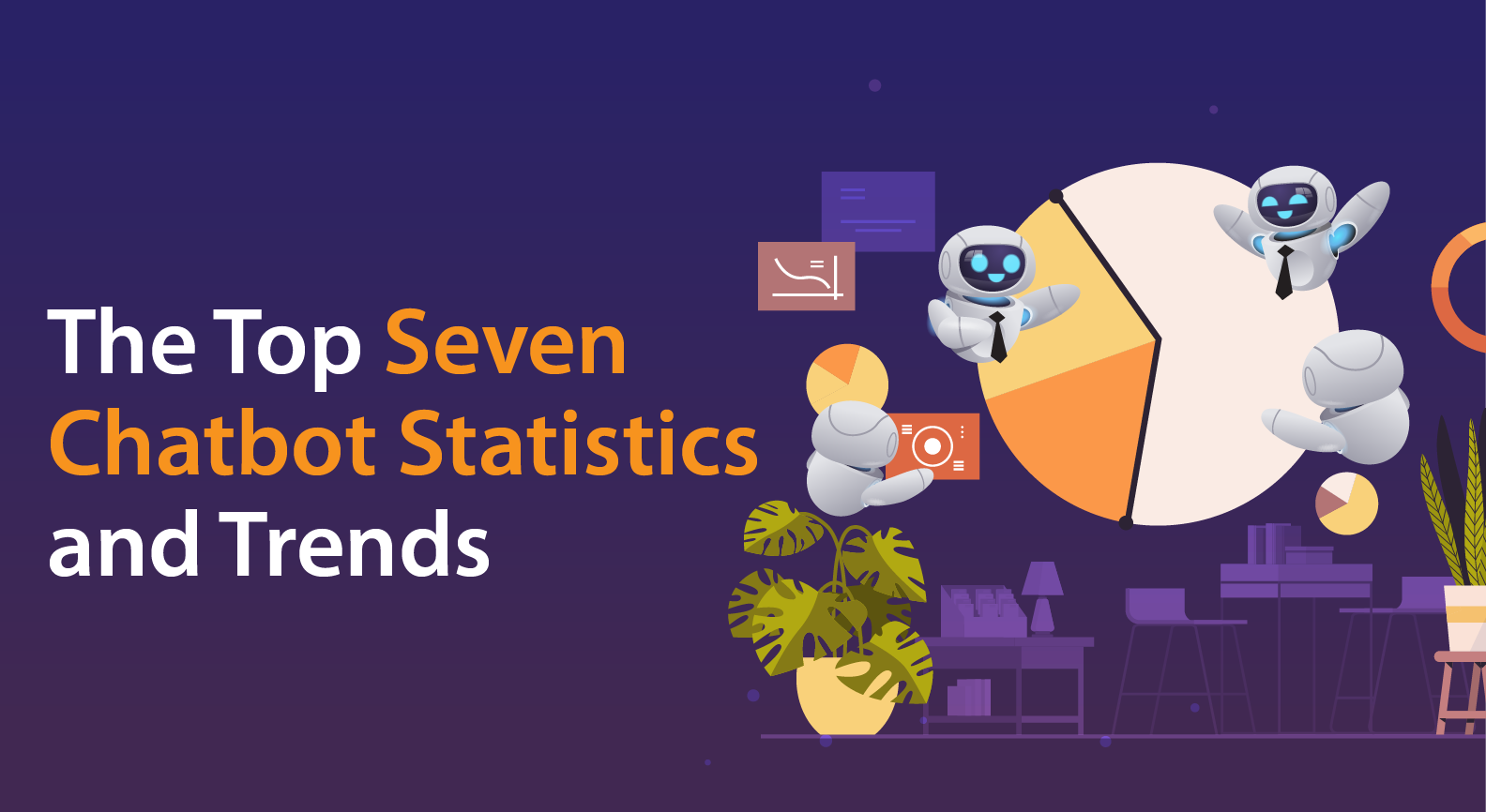 Chatbots have made great progress. Thanks to recent advancements in the CX automation industry, today's chatbots are smarter. They are based on strong skills such as AI, ML, NLP, and consumer sentiment analysis, which allow them to engage in a more human-like manner. There's no doubt that chatbot is now being a valuable resource for companies wanting to provide great customer service all over the world.
Customer service chatbot helps in reducing operating costs. So it makes sense why companies are so thrilled about them.
Customers nowadays do not have time to stay on hold for a customer support representative. They're looking for solutions right away. 90% of customers consider an ""instant"" response as extremely useful. Chatbots allow customers to engage with businesses in real-time and receive instant responses to their queries, making them the quickest route for brand communication.
In 2022, Where Do You Think Chatbots Will Be?
Chatbots will be widely employed in a range of industries in 2022, including insurance, finance, healthcare, eCommerce, and retail. According to estimates, 70% of workers would use conversation bots to ease up their work by the end of 2022.
Instead of sifting through tens of documents, a worker might now do so with just a text and voice request. Isn't it fascinating? Let's have a glance at more data and forecasts for the bot market in the following year.
Top 2022 Chatbot Trends
Chatbots have been around for almost all of our lifetimes, especially since the epidemic. Let's look at a few of the trends that will affect chatbots in 2022.
1. Bots Will Have a More Human-like Appearance
According to data, customers value speed, helpfulness, convenience, and friendliness the most, and are willing to pay money to a 16 percent premium for businesses that can supply these.
In order to make sure that customers are getting what they want, chatbots should be more intelligent and capable of human-like conversations. According to cutting-edge NLP algorithms, chatbots will be able to create more interactions than ever before.
More voice-activated products will be available. The emergence of voice AI is unquestionably the trend to watch. Voice recognition has revolutionized the way we shop. Virtual assistants such as Alexa, Google Assistant, and Siri are now a part of our daily lives, but their capabilities are likely to expand dramatically in the future. There are currently over 100 million Alexa-enabled devices in the market.
2.Businesses Will Employ Chatbots to Perform Predictive Analytics
Prescriptive modeling is the use of data and simulation models to anticipate future customer behavior and trends in the customer service industry.
The chatbot creates systemic records of data, measurements, preferences, and trends as it interacts directly with the end client, which it then uses to give intelligent and compassionate responses. Companies can utilize this information to improve their customer service strategy and get a competitive edge.
3. Make More Payments Using Chatbots
For quite some time, chatbots have been employed to respond to customer questions and collect data. By 2022, more businesses will connect chatbots with powerful payment gateways like Paypal, allowing customers to pay directly through the chatbot interface.
4. Customer Re-engagement Assisted by Chatbots
Chatbots can assist a customer until they complete a purchase. After-sales service can also be provided by chatbots. Sending clients shipment and tracking updates throughout the order fulfillment process is an excellent place to start.
Chatbots can also collect client feedback. Over 93% of shoppers examine online reviews before purchasing a product. Many businesses overlook collecting reviews, which is where chatbots may help. In a follow-up message given by chatbots, customers can be prompted to rate their experience.
5. Chatbots Will Enhance Brand Engagement on Social Media
It is estimated that more than 4 billion individuals will be using social media in 2022, which explains why companies are deploying chatbots to enhance their social media presence. According to research, over 100,000 bots are currently active on Facebook Messenger.
As marketers employ bots to keep a healthy presence on social media and build a more personal or one-on-one engagement with users, the popularity of social media chatbots is projected to continue well into the future.
6. Chatbots Will Have a Significant Impact on a Variety of Businesses
Chatbots are predicted to answer 75-90 percent of questions in the healthcare and banking areas in 2022.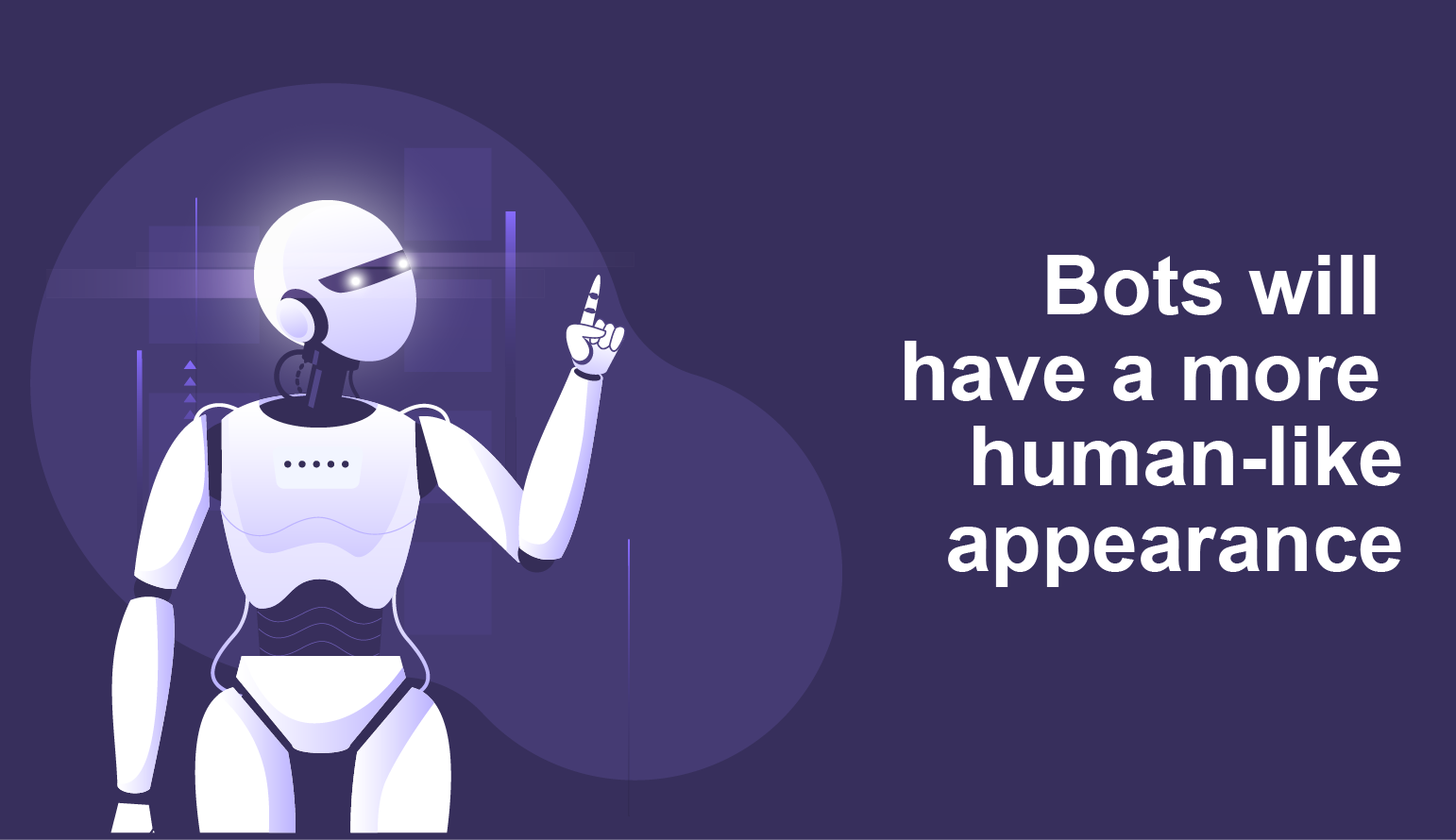 a. Healthcare chatbots will grow increasingly sophisticated
During the pandemic, chatbots gained popularity in the healthcare profession and have since been utilized to analyze common health conditions and recommend a course of action to consumers. Chatbots are programmed to assist with more advanced healthcare diagnoses, such as mental health assessments, as the industry progresses.
b. By 2030, chatbots in banking will save $1 trillion in costs
Chatbots have become a customer service essential as clients migrate to online banking. The most common application of chatbots in banking is to automate FAQ support. Chatbots will be able to quickly respond to such questions, freeing up human employees to handle more complex consumer issues.
c. Chatbots will have an impact on eCommerce direct sales
In eCommerce, chatbots will play the job of a salesperson in a real store. They will greet your clients, inform them of current promotions and offers, provide appropriate product recommendations based on the customer's needs and interests, and eventually close the sale.
Customers won't have to sift through numerous listings on eCommerce sites to check and purchase the items they want. Customers will be able to find, choose, pay, and check out using chatbots in one simple transaction.
7.Chatbots Will Be a Game-changer in Terms of Improving TX
In today's competitive business environment, concentrating solely on customer experience is insufficient. Companies must also explore ways to improve their whole experience, which could involve automating internal corporate procedures.
Employees can use chatbots or personal assistants to automate repetitive work and eliminate redundancy in operations. A positive client experience requires productive and happy workers.
Final Thoughts
To summarise, 2022 will undoubtedly be a golden year for the chatbot sector. It is also expected to produce more user experience-related jobs in the area, as well as open the door for greater innovation as the business grows. This is only the start!
Make sure to join the chatbot trend and establish one for your company to see what all the hype is about. You can create your own NLP-powered intelligent chatbot in under 10 clicks using YugasaBot no-code chatbot builder.
What Makes the Best Chatbot Software?
#1
Build and improve your bot conversation flows to engage and increase leads
#2
One bot for Website, Whatsapp, Facebook, and SMS
#3
Nurture your leads faster with built-in CRM
#4
Create bots from rich & advanced template library based on your requirement
#5
Design bots using visual drag-and-drop builder with no code
#6
Use the REST step to integrate your bot flow with your database and backend
#7
Enhance service through advanced reports and revisiting customer conversation history
#8
Share appointment links, allow users to call and chat using built-in tools
#9
Unbelievable pricing - the lowest you will ever find
#10
Everything your business needs - 50 apps, 24/5 support and 99.95% uptime
Join the SaaS Revolution
All-in-One Suite of 50 apps

Unbelievable pricing - $14.99/user

24/5 Chat, Phone and Email Support