How to Create Chatbots that Offer Increased Customer Satisfaction?
Chatbots are a vital component in customer service strategy. They offer a new way to interact with your customers and can be a potential way to increase customer satisfaction, drive customer loyalty and improve customer engagement. However, chatbots must be practical and offer value to customers to positively impact your business.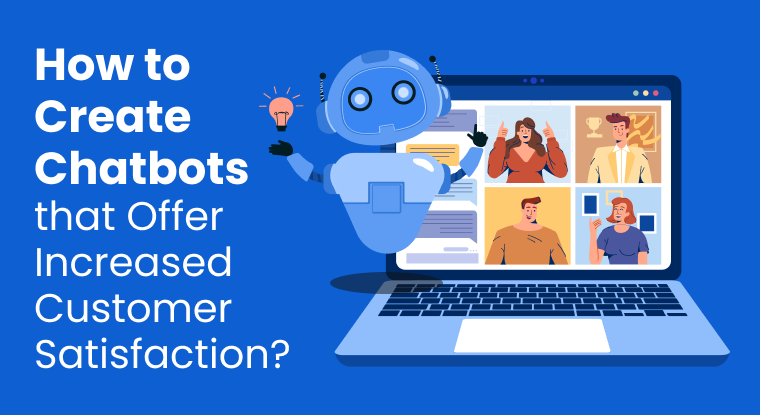 Most traditional communication channels require micro-management hence the need for businesses to adopt modern approaches like chatbots, which provide direct customer engagement, bypassing particular web pages.
Chatbots can be integrated into applications, instant messenger, and websites and enable clients to forge closer relationships without hiring customer service agents. Customer experience is worth investing in since customer satisfaction makes customers return for repeated purchases. It is more cost-effective to maintain existing customers than to attain new ones. Even though complete workforce automation is not feasible, automating a portion of the sales and support services will go a long way toward helping a company save by cutting down costs.
Olive Hang, research vice-president at Gartner predicts that by 2021, 15% of all customer service interactions will be handled entirely by AI, a 400% increase from 2017.
It is, therefore, crucial that companies get ahead and start adopting chatbots in automating a portion of their customer interaction. This way, every experience, whether in sales, marketing, or customer service, will meet or surpass customer expectations.
Digital strategist, brand, and influencer consultant Shane Barker advise businesses to take advantage of chatbots to improve their customer experience. He poses, ""Want to improve your overall customer experience? It's time to leverage AI chatbots.""
Want to improve your overall customer experience? It's time to leverage AI chatbots --> https://t.co/4sc49mghdZ via @ToolboxMarket #AIchatbot #chatbot #CX pic.twitter.com/vp3WojVcB0

— Shane Barker (@shanebarker) December 13, 2020
A simple chatbot integration into your application or website can significantly boost customer satisfaction by turning grievances from monologues into dialogues and making your customers feel heard.
Research by Researchgate indicated that customers prefer chatbots because of the quick and effective solutions as well as the feel of exclusive client support, as opposed to calling a customer support centre and waiting in line to talk to a representative.
Benefits of Using Chatbots in Customer Service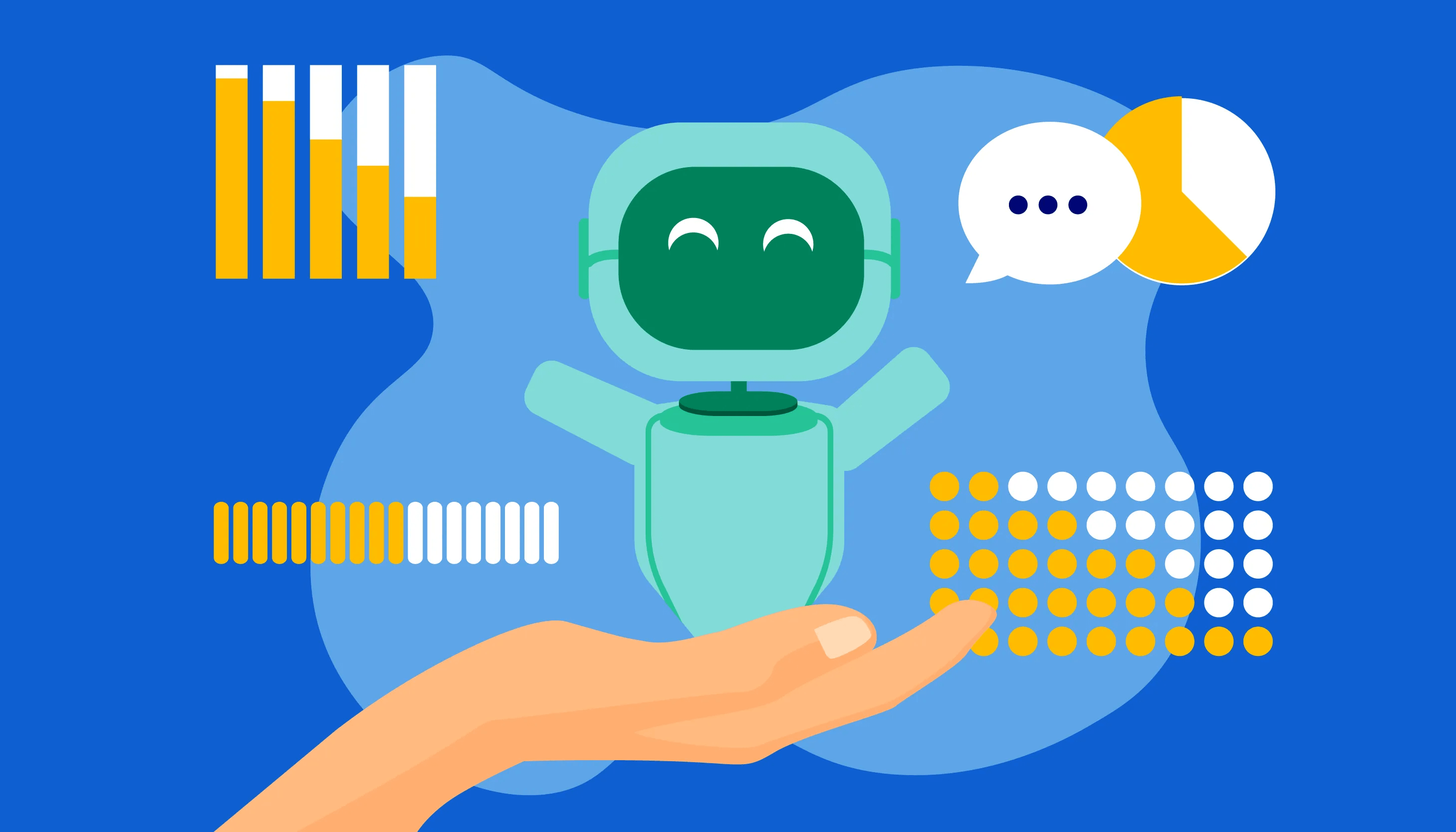 1. Chatbots Provide Faster and More Convenient Service
Support bots eliminate waiting time by reducing response and overall resolution times to customer queries and deflection of repetitive tasks from customer service agents. Customers get frustrated when their inquiries and complaints take a long time to respond.
According to consumer research by Accenture, 66% of the consumers surveyed in mature markets expect customer support to be faster, and 78% in emerging markets.
Most customers prefer live chats and messaging applications to get in touch with companies and expect customer service to be convenient and efficient. Chatbots can address customer queries within seconds because chatbots can answer FAQs and simple questions instantly, reducing the chances of losing a customer.
2. 24/7 Availability
Customers expect round-the-clock support from online businesses. A chatbot is location and time-independent and helps customers outside of office hours. If it cannot resolve a query, it can create a ticket to contact a customer service agent during office hours.
3. Increased Customer and Employee Satisfaction
It is not feasible to completely automate customer service and replace agents with chatbots; a balance between the two is necessary. Seamlessly transfer chatbots supplement customer support agents like virtual assistants and conversations to customer service agents. Any query that the chatbot cannot address is transferred to a live agent with the necessary information to handle it. You can create chatbots to respond to FAQs and take over repetitive tasks while leaving customer service agents time to focus on delivering high-quality and personal service to customers.
4. Reduce Customer Churn Rates
To guarantee returning customers, it is essential that the operations team shifts from company-centric to a customer-centric focus. 67% of customer churn is preventable if customers' issues are resolved at the first engagement. When it recognizes frustration from the customer or can no longer provide relevant responses, the chatbot transfers the conversation to a live agent.
Chatbots enable users to operate with little to no clicks, optimizing the usability of websites. The fewer the clicks, the higher the chance that a visitor will make a purchase, hence the success of amazon's ""buy-with-1-click"" strategy.
According to Chatbot magazine, 91% of unsatisfied customers will not return for a repeat purchase.
5. Helps to Reduce Costs
Chatbot magazine indicates that chatbots can save up to 30% on customer support services. They provide a way for companies to offer efficient customer service by handling dozens of messages cost-effectively.
Creating Chatbots to Increase Customer Satisfaction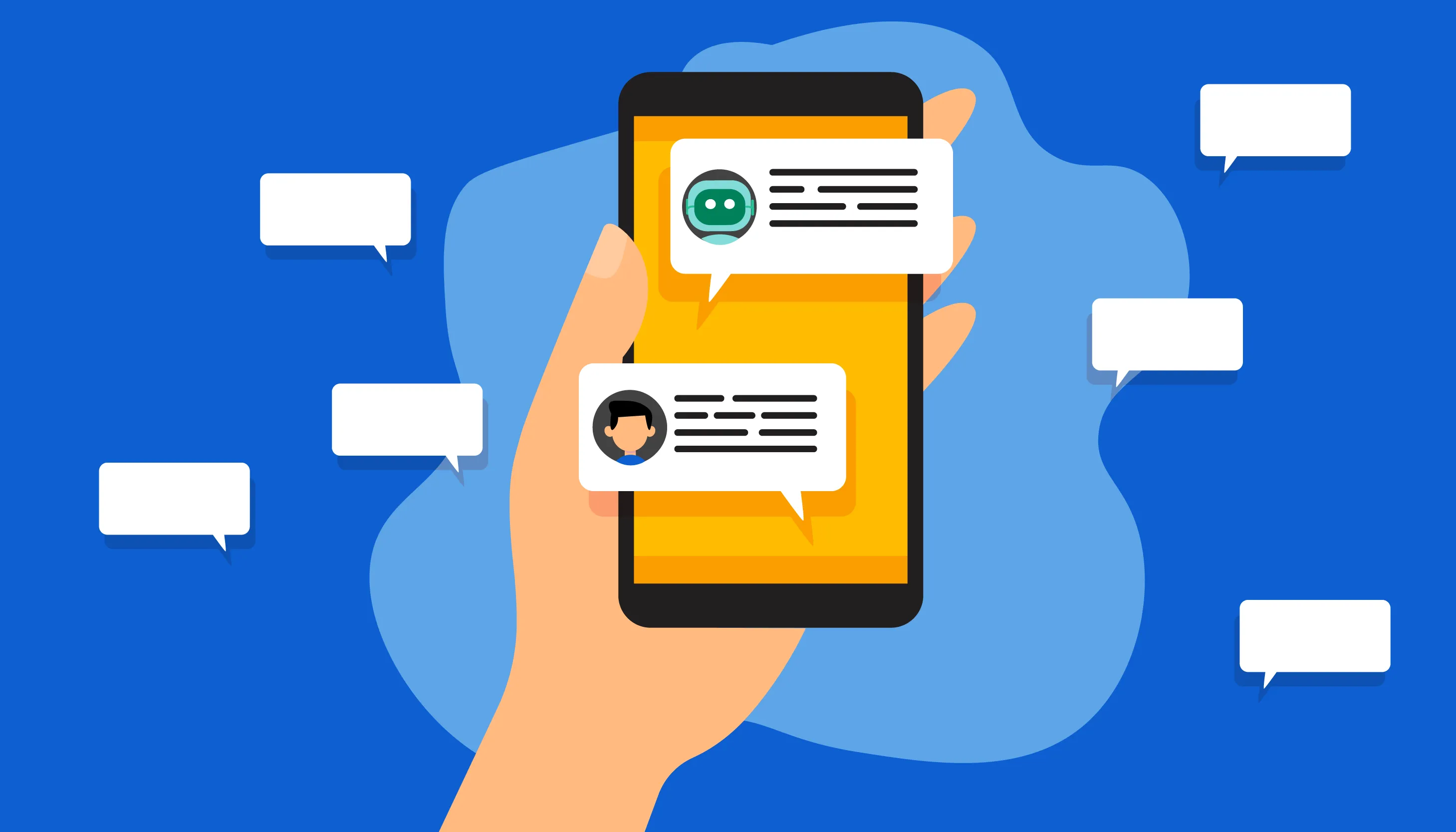 1. Keep Chatbot Information Up-to-date
Contrary to popular belief, it requires a commitment to implement and operate a chatbot. To be effective, create chatbots with sufficient information. A chatbot is trained from a knowledge base of the most common queries and learns continuously from previously raised issues and ongoing conversations. It is essential to optimize chatbots by keeping them up-to-date and feeding them relevant information; otherwise, they will be redundant. Updated chatbots can assist pertinent to many if not all customer queries.
2. Create Chatbots With Empathy
Even though they are machines, it is possible to train chatbots to respond. To be empathetic and capture emotional responses from clients. To be more human, chatbots need to adapt to the flow of conversations and sentiments, ask how the customer feels at the end of conversations, and capture implicit emotions without explicitly asking.
Include rich media such as images and videos during your interaction with clients. This functionality is available on confident chatbot builders, including BotUp. Training should involve exposure to various emotional situations through genuine conversations. Performance data can then measure which emotional instances the chatbot does not understand and train them to exhibit satisfactory responses.
3. Create an Escalation Path
Part of automating customer service with chatbots is to handle repetitive and routine tasks and questions. However, if the questions become too complicated, must escalate the conversations to a human advisor. This escalation needs to be seamless to the customer by switching from the chat window to voice interaction and keeping waiting times as minimal as possible. The live agent must have information about the conversation before the escalation to avoid a repeat of data from the customer.
4. Gathering Client Information
To increase customer satisfaction, you must learn the client, their needs, and expectations. Chatbots are valuable in collecting information at the start of conversations. Since they are more intelligent than people, chatbots can remember the most mundane details about clients and use this data in similar scenarios, or customer service can use it in follow-up support.
5. Simplifying the Sales Procedure
It is possible to create chatbots that can automate the sales procedure from beginning to end by giving customers order details, completing their payment processes, and helping them track their orders. The chatbot can send your customers' collateral if they need to know about your product and can set up a one-click scheduling calendar should they need a product demo. Processes that used to take days can now be quickly completed with bots, ensuring your customers' purchasing experience is fulfilling.
6. Use NLP (Natural Language Processing) to Make the Chatbots Sound Natural and Friendlier
It is vital that customers feel they are talking to a natural person and not a robot. To achieve this, it is appropriate to ensure that the tone and language of the chatbot are relatable to your audience. Using NLP, the chatbot learns to recognize actual language and recognize different tones to use available data to personalize responses. This personalized experience with the brand reaps double benefits. The company can easily manage and analyze transcripts of the conversation and at the same time use this data to understand better their customers, their needs, and recurring issues that need to be addressed.
7. Create Chatbots to Be More Conversational
To engage customers, chatbots need to learn how to be interactive like on a voice call but without being too explicit to avoid an adverse reaction. This adaptation is possible only through insights from interaction analytics, which captures customers' different approaches and then coaches the chatbot to these styles. This adaptation will ensure customers feel satisfied with their interactions with your brand.
With Gartner predicting a 400% increase in the use of chatbots for customer interaction by 2021, data from interaction analytics can be used to learn how chatbots will react to new interaction types and hence improve on these interaction responses.
This reduces the workload for the live agents, leaving them to dedicate their time to more complex issues and improving customer experiences.
8. Understanding Chatbot Limitations
To give customers a satisfactory experience is to understand chatbot limitations and create them with these in mind. Even though they are precious, you cannot underestimate the value of the human touch which dealing with customers. Chatbots work best in low-complexity situations and be powered to transfer control of conversations to live agents when queries become complex. Chatbots are very valuable during times like Black Friday, Halloween, Cyber Monday, and Christmas when many purchases are happening, and therefore customers need more support.
9. Leverage the Right Chatbot Tool to Ensure Proper Implementation
The success of any chatbot is highly dependent on its initial implementation, and it starts with the tool you use to build your chatbot. Experts recommend that you engage the services of reputable chatbot builders such as BotUp.
Create chatbots to enhance customer satisfaction, and it is vital to understand your target audience and their language of communication. This will help you design the chatbot in ways you feel will address their challenges and increase their level of satisfaction. Analyzing their conversational history is also essential to help you position the chatbot at the right level of customer support.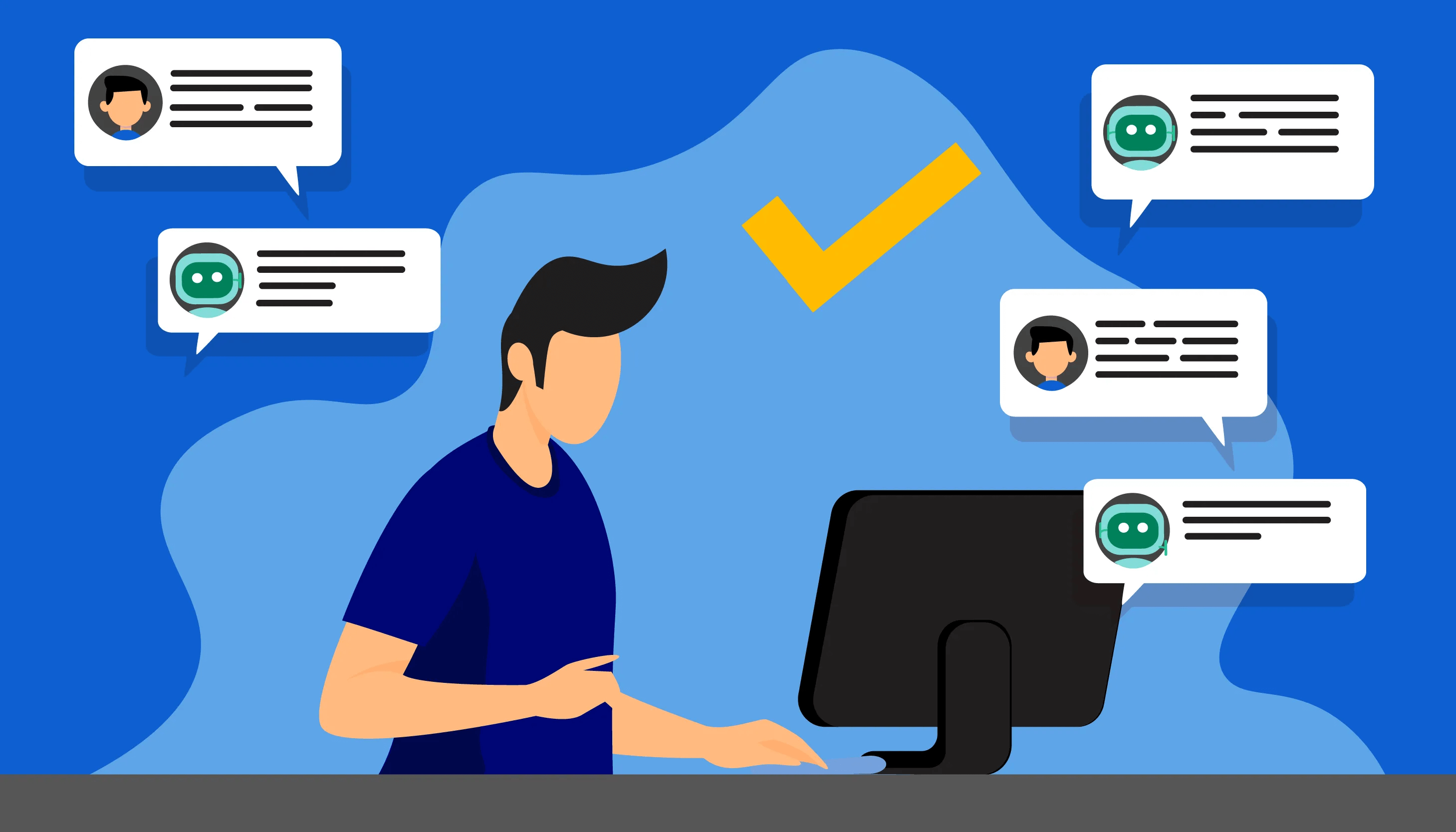 10. Constant Monitoring
Ensure the chatbot is operating at its optimal; it is essential to monitor it constantly to meet its goals and identify any shortcomings. This is usually the work of customer service agents who also handle any escalations from the chatbots. The agents can update it with new questions to its repertoire and ensure it meets its goals.
Conclusion
Chatbots are becoming ever more popular in automating customer support. It is, therefore, necessary for businesses to enhance the trend to stay on top of their competition and optimize the customer experience. A good chatbot allows you to build, monitor, and make enhancements for the chatbot yourself. It would be best to create chatbots that can adapt to natural language and give customers the experience of an honest conversation with human tones.
What Makes the Best Chatbot Software?
#1
Build and improve your bot conversation flows to engage and increase leads
#2
One bot for Website, Whatsapp, Facebook, and SMS
#3
Nurture your leads faster with built-in CRM
#4
Create bots from rich & advanced template library based on your requirement
#5
Design bots using visual drag-and-drop builder with no code
#6
Use the REST step to integrate your bot flow with your database and backend
#7
Enhance service through advanced reports and revisiting customer conversation history
#8
Share appointment links, allow users to call and chat using built-in tools
#9
Unbelievable pricing - the lowest you will ever find
#10
Everything your business needs - 50 apps, 24/5 support and 99.95% uptime
Join the SaaS Revolution
All-in-One Suite of 50 apps

Unbelievable pricing - $14.99/user

24/5 Chat, Phone and Email Support