How To Make A Chatbot Without Coding?
Chatbots are automated customer service. Companies are investing time, money, and effort in order to stay ahead of the curve. In this post, we will learn how to create chatbots without coding.
Since you are here, you understand how great chatbots are, and you will like to create your own. Fortunately, you can do that with a few drag and drop editors.
No longer do you need advanced coding skills before you can set up your chatbot. With internet tools, you can quickly develop your chatbot.
How To Make A Chatbot?
To create a no-code chatbot, you need to follow the following steps:
Identify the purpose of your chatbot
Chatbots are of different kinds, which is defined by the purpose they serve. Before you start building your chatbot, you need to identify its purpose. Is it a customer support chatbot, lead generation bot, or both?
Also, you should weigh the prominent feature of your chatbot. Will it answer questions on autopilot or engage customers after they meet some metrics? Will it direct customers to a customer agent or answer their questions?
These and many more are questions you should find answers to. With each response you provide, you will be closer to identifying the features of the chatbot and its type.
Where do you want it to appear?
To answer this, you need to consider your primary communication channel. For example, if you interact primarily with your customers via social media, it is only logical if your chatbot is integrated into the platform.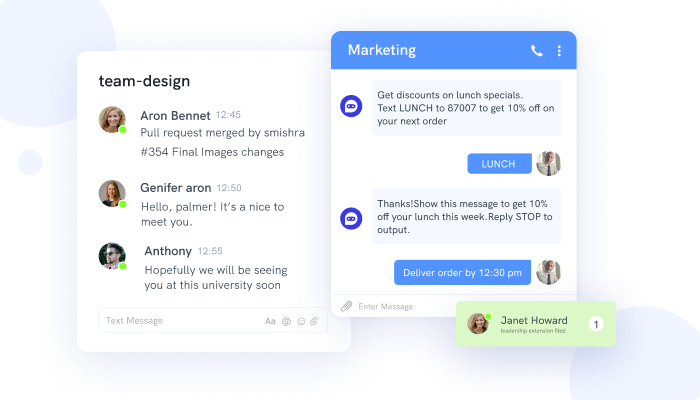 In most cases, businesses add their chatbots to their websites. Either way, you need to ensure your chatbot provider can integrate your social media platforms and website providers.
Several chatbots allow for multiple integrations so that you can use a chatbot across various platforms.
Choose a platform
Once you have decided on where you want your chatbot to appear, you should decide on a service provider. This is arguably the most vital step in developing your chatbot.
A chatbot platform provides easy-to-use chatbot builders that enable you to create chatbots using drag-and-drops. As a result, they are easy and less time-consuming.
Consider integration—as above—when deciding on a platform. Also, make sure the service is seamless and swift. If the chatbot from the provider lags, it will cause you harm.
Design your chatbot
Designing your chatbot depends on your service provider. In all, they provide building blocks you can use to build up your chatbot.
Botup employs an easy-to-use drag and drop interface that you can use to build up a sequence. Also, you can add triggers for each action the chatbot should take.
You should type in the message you want to send with each building block you add. Each letter adds a decision node to enable users to make quick replies.
Test your chatbot
Now that you have designed your chatbot, you should test it. First, check if everything works the way that it should. To do this, you can use the Test It button. You will see how your chatbot looks—a representation of how it will look on your website—and how it performs.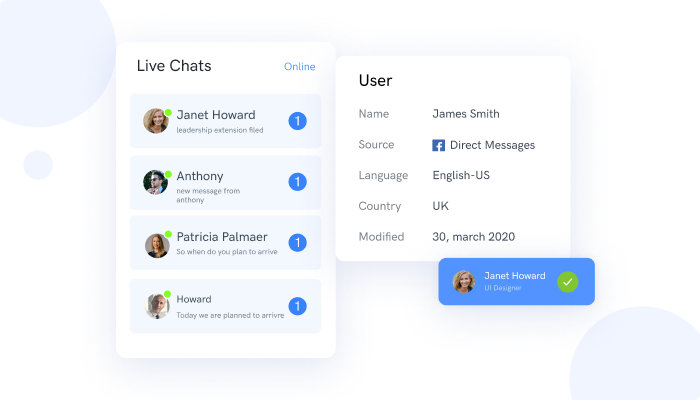 Train your chatbot
If you would love your chatbot to understand human emotions and conversation, this step is vital. In addition, this step enables your chatbot to understand your users' intent.
To train your chatbot, you need to simulate a conversation with a customer. You must have analyzed your customer conversations, popular queries, and frequent issues. Add your analysis to your simulation, so your chatbot can recognize similar patterns in future engagements.
Collect feedback from users
Feedbacks matter a lot. You cannot fully have an effective website chatbot, except you listen to people who use it—your customer. So let the chatbot conduct surveys and ask customers how to improve its effectiveness. The result will let you know how it works and where you need to improve.
Use analytics to make your chatbot better
Chatbots collect analytics as it works. You can employ these analytics to make your chatbot better. For example, with the response from your customer surveys, analytics help you provide a better customer experience.
Conclusion
Building a chatbot is no longer a complex and complicated process. With minimal technical knowledge, you can have your chatbot up and running with digital tools. You can create a prototype with Botup chatbot builder and add it to your website.