What is the Future of Chatbots?
The future of chatbots is still up in the air. What is evident, however, is that these initiatives are still in their infancy and will very certainly undergo numerous revisions before becoming widely adopted.
Businesses that still handle and favor one-on-one or telephone talks are deemed obsolete in today's continuously expanding world of technology. Customers have been more demanding in recent years regarding quick forms of communication via various messenger programs. The only option to boost conversion rates in the current market is to improve customer experience. Experiences that make the lives of customers and employees more accessible, safer, more enjoyable, and, of course, more productive!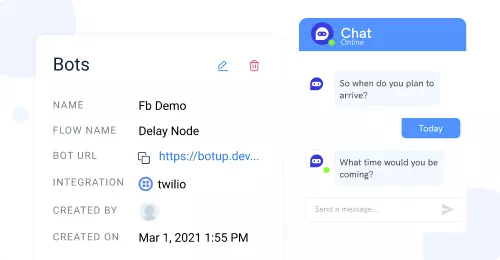 As the world of social media has become more and more influential over the years, buyers have quickly learned that they can get in touch with their contacts any time of the day. Email-based messages and other messaging tools are starting to lose their appeal because buyers can't get in touch with their contacts when they need to.
Automate customer support and solve 80% of customer issues with AI Chatbot Sign Up FREE for 10 users
Wondering What is the Future of Chatbots?
Chatbots have been around for a while now, and they have been able to provide buyers with a great experience across all devices. They can also offer deep insights about the buyer, which allows businesses to make personalized offers. Chatbots allow people to find whatever information they may need and help them find solutions for their problems.
A brand's credibility and the quality of the customer experience are two essential components of any company wishing to achieve a successful business model.
Major brands across several sectors have been ramping up their efforts to create their own chatbot platforms to keep up with the rapidly changing technological world. The technology sector has seen a massive surge in the development of artificial intelligence and has been working hard to create conversational AI-powered tools that will help their customers navigate through digital content with ease.
Artificial Intelligence-powered chatbots have been proven to be very helpful in creating a powerful brand image. They will continue to evolve and play a vital role in customer service for all different types of businesses. This is how -
Top 4 Chat-Bot Trends to Watch for in 2021
1. Chatbots are Now Based on Natural Language Processing(NLP)
In an effort to stand out and get into the spotlight, businesses have already started their research on Natural Language Processing (NLP) to understand and send accurate responses to users' inquiries. Here, the ultimate goal is to allow users and Artificial Intelligence can communicate naturally and understand complex requests, which means that customer service agents will be able to focus on other tasks. At the same time, the AI takes care of customers' queries.
2. Bots for Internal Business Communications
Along with addressing common problems and answering customer queries, chatbots can also be used to communicate with employees and finish HR-related tasks and transactional functions. Chatbot for website have taken on several roles in the modern workplace. From acting as a guide to new employees through company protocols to recording answers for screen questions to assisting the process of onboarding new employees, chatbots are now taking charge of internal business communications and helping IT desk agents save time and fix more complicated issues.
3. Voice-Bots are also Set to Help Businesses Enhance Customer Service
Today, customers want to consume information rapidly. They are increasingly shifting to voice search given the technological advancements. Hence, messaging platforms that have both voice and text-based programs are becoming a preferred method for companies to engage and connect with their target audience.
4. Live Chatbots to Bring a Human Touch Chatbots are making their way into several different sectors. They are now ready to communicate with your target market by speaking with them in complete sentences with a natural and easy-going conversational flow. Some markets that these bots serve include customer service and retail, amongst others.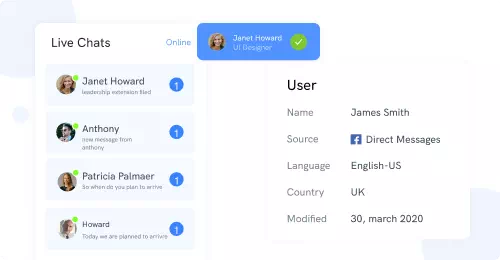 It has been estimated that by the end of 2021, chatbots will have seamless and realistic conversations with the customer and help enterprises improve their customer engagements. These bots are predicted to be able to handle more than 30% of customer interactions, which amounts to a whopping $8 billion worth of savings for the business.
Conversational Commerce to Boost Online Commerce
From navigation support to typing messages on our phones, we use voice assistants almost regularly. And, enterprises are leveraging voice assist solutions in their user experience strategy. With conversational commerce, customers can communicate easily with online and in-store brands.
Enterprises also understand that websites require more than SEO-friendly content, pushing users to rely on search engines. Incorporating Conversational commerce has personalized the buying experience and allows users to access, communicate and purchase remotely without visiting a physical store. AI catbots could promote online business by encouraging people to buy more often.
Our team has been conducting a poll for the past several months, and the results show that more than 63 percent of businesses agree that having chatbots on a website increases conversion rates. These machines are designed to be simple and encourage clients to progress through the conversion funnel.
Chatbots are constantly evolving, supporting brands in offering the best possible customer service by interacting with customers in real-time. Customer service chatbots are expected to be used by 47 percent of firms and virtual assistants by 40 percent, suggesting that by the end of 2021, chatbots will have helped businesses gain market share and be a significant investment in customer service experience in the following years. Go here to learn more.