What is the Future of Chatbots?
The future of chatbots is still up in the air. What is evident, however, is that these initiatives are still in their infancy and will very certainly undergo numerous revisions before becoming widely adopted.
Businesses that favor one-on-one or telephone talks are now obsolete as the world of technology expands. Customers are now demanding quicker forms of communication via messenger programs. The only way to improve conversion rates in the market is through conversion rate optimization. Experiences that make the lives of customers and employees more accessible, safer, more enjoyable, and, of course, more productive!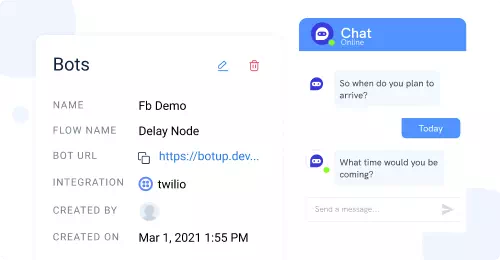 As the world of social media has become increasingly influential, buyers have realized that they can contact their contacts at any time of day. Email-based messages and other messaging tools are losing their appeal because buyers cannot always get in touch with their contacts when they need to.
Automate customer support and solve 80% of customer issues with AI Chatbot Start Free Trial 14 Day Trial
Wondering What is the Future of Chatbots?
Chatbots can provide buyers with a great experience across all devices, offering deep insights about the buyer that businesses can use to make personalized offers. Chatbots help people obtain the information they need and solve their problems.
A company's credibility and the quality of the customer experience are two essential components of any company wishing to achieve a successful business model.
Many well-known companies are now using ai chatbot to keep up with the changing world. The technology sector has seen a massive increase in AI development, which has led to the creation of chatbots that can help users easily find the information they need online.
Chatbots powered by artificial intelligence effectively create a strong brand image. They will continue to evolve and play an important role in customer service for businesses. This is how -
Top 4 Chatbot Trends to Watch for in 2021
1. Chatbots are Now Based on Natural Language Processing(NLP)
Businesses are researching Natural Language Processing (NLP) to be able to send accurate responses to users' inquiries. The goal is to allow users and Artificial Intelligence to communicate naturally and understand complex requests. This would mean that customer service agents would be able to focus on other tasks while the AI takes care of customers' queries.
2. Bots for Internal Business Communications
Chatbots can be used for various purposes, including addressing common problems, answering customer queries, communicating with employees, and finishing HR-related tasks and transactional functions. Chatbot for website has become increasingly common in the modern workplace, taking on several roles such as acting as a guide to new employees through company protocols, recording answers for screen questions, and assisting with the onboarding process for new employees. Chatbots can save time for IT desk agents and help with more complicated issues.
3. Voice-Bots are also Set to Help Businesses Enhance Customer Service
As customers' attention spans decrease and demand faster methods of consuming information, companies are increasingly turning to voice search and text-based messaging platforms to connect with their target audiences.
4. Live Chatbots to Bring a Human Touch
Chatbots are increasingly used in different sectors. They can communicate with your target market by speaking with them in complete sentences with a natural and easy-going conversational flow. Some markets that these bots serve include customer service and retail, amongst others.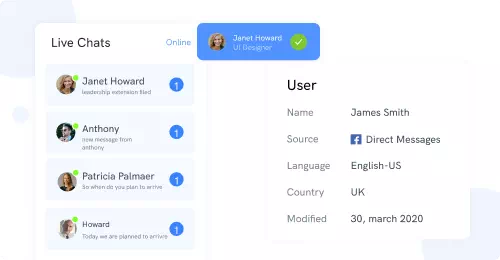 It has been estimated that by the end of 2021, chatbots will be able to have seamless and realistic conversations with customers and help enterprises improve their customer engagements. These chatbots are predicted to be able to handle more than 30% of customer interactions, which amounts to a whopping $8 billion worth of savings for businesses.
Conversational Commerce to Boost Online Commerce
We use voice assistants almost regularly for navigation and typing messages on our phones. And enterprises are starting to leverage voice assist solutions as part of their user experience strategy. With conversational commerce, customers can communicate easily with online and in-store brands.
Websites require more than SEO-friendly content; they need to be personalized to encourage users to buy more often. A chatbot can help promote online business by providing users with a personalized buying experience to communicate and purchase remotely without visiting a physical store.
Our poll results show that more than 63 percent of businesses agree that having chatbots on their website increases conversion rates. These chatbots are designed to be simple and encourage customers to progress through the conversion funnel.
Chatbots are constantly evolving and becoming more widely used to offer the best possible customer service. By interacting with customers in real-time, customer service chatbots can provide a level of service that is otherwise not possible. By the end of 2021, chatbots will have helped businesses gain market share and be a significant investment in customer service experience.