What Can a Chatbot Help You With?
Chatbots can help you with a variety of things. They can validate your website, serve as a shopping adviser, and even serve as a personal assistant.
"Chatbots are a new digital service that allows people to use their phone, tablet, or any other device to contact a company and have a conversation with one of their live representatives from the comfort of their own home. Chatbots can be used for various tasks, such as ordering food from your favorite restaurant or ordering products online from your trusty retailer. In addition to these tasks, chatbots can also be used for booking medical appointments and much.
Chatbots Helps you With the Following Aspects
Customer Support
Chatbots offer 24/7 automated support to quickly and easily access your FAQs. The chatbot will simply ask you a question, take your response, and then provide the appropriate answer. They are also available to customers across the world in different locations and time zones. For example, if your UK business also operates in India, a chatbot could stop you from having to double up your customer service teams or arrange double shifts for your support teams.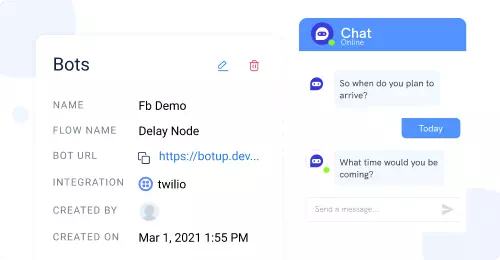 Ability to Make Orders
For eCommerce stores, chatbots provide a lifeline to customers who are interested in making orders but don't want to complete the transaction. Messenger chatbots can also help customers find products that they were looking for and would like to purchase at a later time.. For example, for a coffee eCommerce store, it would be helpful for the chatbots to help the customer streamline their search to a type of bean or strength of the brew. It can then pass this information, along with the customer, onto an adviser who can assist from there.
Scheduling Appointments
Chatbots are a powerful new tool for service providers such as hairdressers, fitness trainers, barbers, beauty salons, and more. They can be hooked up to a Google Calendar and will manage your customer's appointments according to your availability. This makes scheduling easier for your customers as they get their appointments made straight away. And you lessen the administrative burden on yourself, so you can carry on working while your appointments are being lined up for you.
Sharing Updates and News
The expectation of keeping your customers, or potential customers, in the loop with what is happening with your brand, is essential these days. Though this can become a bit exhausting with the constant influx of emails and notifications, they can receive all of these updates in one daily digest that will also include other important information about your company.. Chatbots are emerging as the latest method of targeted communications to your audience. They allow you to stay in touch with them while they're active on your own pages. You can send them updates and news that is relevant, like when they're actively engaged with your content. They will help you reach out to more people without overly bothering them.
Tracking Orders
More sophisticated chatbots can allow you to display order tracking, removing the frustration customers can feel trying to figure out where their orders are, and helping you to save time answering customer queries. Simpler chatbots won't be capable of tracking your shipment directly, but they can automatically provide you with information about your shipment and delivery.
The other great feature of this software is the ability to automate requesting reviews after delivery. This will not only provide you with vital feedback but will keep the level of engagement with your customers high even after purchase.
Chatbot Marketing Tips
Artificial Intelligence-powered chatbots first started appearing in the world of online marketing about 30 years ago and have been steadily evolving ever since. There are a variety of different chatbot technologies that have emerged over the last few years. This provides businesses with a plethora of marketing opportunities, ranging from customer service chatbots to sales chatbots.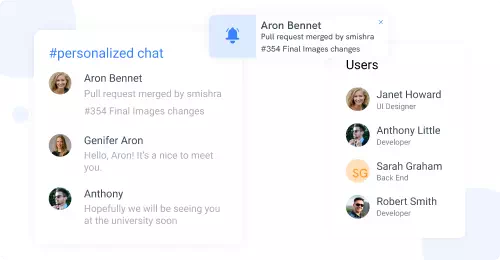 1. FAQs
To maximize the usefulness of your chatbot, you will need to define your FAQs. To do this, you'll need to look at the most common difficulties, questions, and concerns that your customers have for your business. You can do this by analyzing the customer data you already have, sending out a customer survey, and getting feedback from your customer operations team.
2. Conversation Trees
Building specified conversation trees are key to your chatbot's perception as a communication enhancer between customers and your business. While machine learning is a thing, it's still in its early stages and will take a little while to start adapting to your business.
Any deviation from a flowing script may result in a frustrating and unpleasant experience for your customers. Some chatbots are limited in their understanding of human conversation and only follow pre-mapped conversation flows.
To work within the chatbot's limitations, you can do things like creating conversational tunnels customized to your workflow (for things like answering FAQs, scheduling meetings, confirming orders), limiting the choice of remarks for the user, and letting people know how they can contact a human at any time they need.
3. Test!
Before launching a chatbot, try it yourself and share it with colleagues and friends. Once you have it launched, you will need to continually monitor and analyze the interactions to get insight into your marketing efforts and improve and optimize its performance."