What Is SMS Chatbot Software?
An SMS chatbot is a useful tool for providing information and making purchases. Users can interact with an SMS chatbot on their mobile phone by sending it a text message, which the chatbot responds to.
If you've used live chats before, you may have interacted with chatbot. When using live chats to seek answers to some questions, we might have about specific products/services, we often wonder whether we're talking to human beings. Well, chatbots are there to provide you with quick automated answers before connecting you to a human being for further assistance. So, you communicate with a robot through text-to-text speech. This post will help you know more about chatbot software, how it works, and why you should use it.
SMS Chatbots Guide
Today, businesses operate in a competitive environment where customers are always looking for immediate answers. The moment your customers notice a slack in your communication, they quickly move to the next website where they think they can find what they are looking for. Automating conversations is vital since your employees can't be fully available all-round-the-clock. Using SMS chatbot software does the job.
How Does an SMS Chatbot Work?
The basic idea behind the working of chatbot software is quite simple. Think of this tool as your friend – the same way you can send a text message to your buddy is the same process you use to send a text to this software.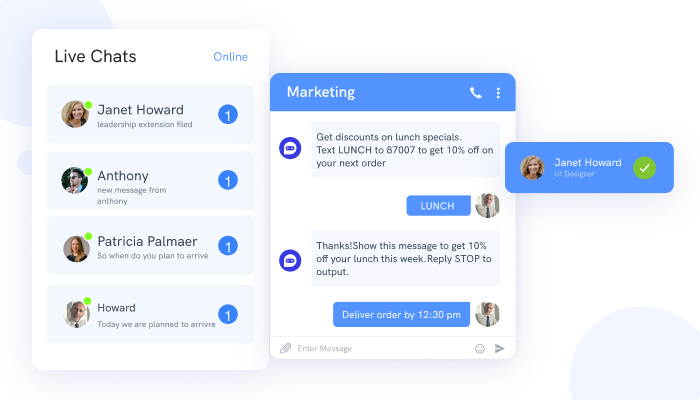 The SMS chatbot is programmed to respond to your text messages like any other human being. While this might not be 100% accurate, it responds to your messages based on the keywords used to initiate the conversation. As a result, you get immediate responses to your questions, which makes SMS chatbots tools quite effective.
SMS chatbot software doesn't just provide answers to your customers; it also helps bridge the gap between your business and your agents. Waiting in line for the next available agent is always frustrating. Chatbots can bridge this gap to avoid losing your customers because your agents are unavailable.
Why Use SMS Chatbots?
You now have an idea why using an SMS chatbot tool is essential. The reality is that we live in a world where customers expect real-time communication. People don't want to keep waiting for a solution. The moment they realize your business is wasting their time, they will choose to rely on your competitors. If your brand can't provide a quick solution, customers are sure they will get answers elsewhere. So, to remain competitive in the digital world, you need to consider using chatbots.
Customer service chatbots are the another reason why chatbots are worth using is that it makes customer service available 24/7. While you can't hire employees to cover all working schedules, you can automate certain helpdesk services. Robots don't sleep. They can answer your customer complaints and record their tickets so that your agents can reach out when they are available. Therefore, SMS chatbots are a great way to improve your customer service.
Chatbots will also help reduce your agents' time handling your customers' complaints. This reduced interaction can lead to efficiency because your staff can attend to more pressing issues. In addition, they are only required when a customer needs additional assistance to solve their problems. So, your employees get to use their time wisely.
It would help if you used the right SMS chatbot software to achieve all these benefits.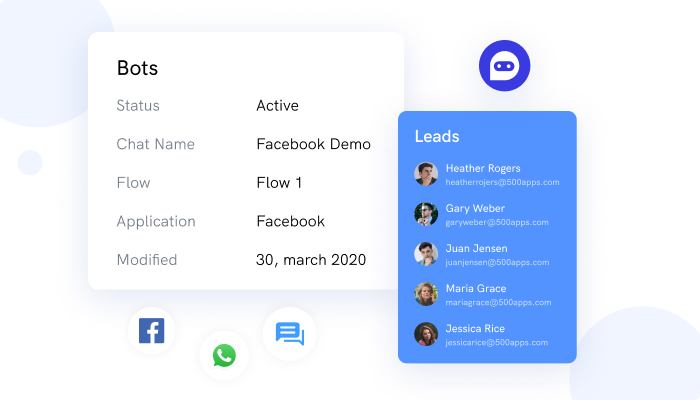 Introducing BotUp
BotUp is one of the best AI chatbot software online. This software automates responses 24/7 to your esteemed clients. Moreover, you can use this tool to generate leads across social platforms like WhatsApp, Facebook, SMS, and other websites. Your target customers can also be notified about new product entrants or any other updates you need to inform your clients.
BotUp multi-lingual support also allows you to customize your messages in a language that resonates with your clients. This tool comes at an affordable price tag of just $14.99. It's high time you improved how you engage with your customers. Consider using BotUp all-in-one solution.
Conclusion
Your customers are always out searching for answers, and you need to provide them with quick solutions. Using SMS chatbots can ensure you automate interactions with your clients. The best part is integrating this tool with other solutions you are already using. BotUp can be integrated with live chat, CRM, helpdesk, and other applications your business uses. Ideally, this is the best deal you can get in the market today.