The world is moving towards automation today. Instant engagement and client happiness are in high demand. And it's only going to get bigger. This is particularly true in the field of marketing.
That isn't to say you shouldn't let your marketing team employ a more hands-on approach. chatbot, on the other hand, is now accessible to assist with process management and, most crucially, lead creation for marketers.
Chatbot marketing, an emerging leader in contemporary eCommerce trends, is one technique to automate your marketing plan. This digital marketing technique allows you to automate consumer conversation and engagement via social media messaging apps or landing pages before routing it to a real person for support if needed.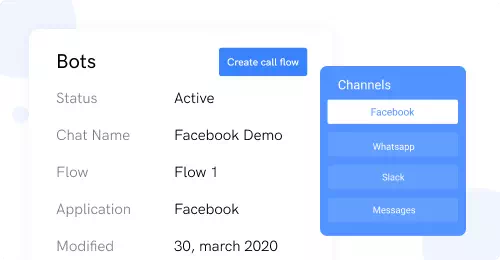 But it's also a whole lot more!
In essence, a chatbot is a computer program or piece of software that automates user chats. They can be adjusted to have responses dependent on what the user demands or chooses because they're software or programs.
They can, for example, ask a user what element of the business they want to learn more about and supply information, or they can assist the customer in deciding how they want to interact with the company to learn more (e.g. through email, SMS, post, etc.).
Most bots are programmed using pre-designed conversation trees and pre-specified responses, however, the more advanced ones use sophisticated artificial intelligence (AI). Many third-party services are available online that allow businesses and marketers to create their own AI chatbot conversation trees without the need for specialized development or coding abilities. This is available to everyone, whether you're a huge or small company.
Conversation trees are created to cover every possible consumer reaction and to instruct the chatbot on how to respond. Naturally, any dialogue you use will be tailored to whatever questions or inquiries you want your chatbot to ask or respond to.
In conversational marketing, chatbots can be deployed quickly and effectively. When Facebook enabled messenger bots within its Messenger function, the evolution of chatbot marketing began to take shape. Most Facebook Pages had messengers that were underused prior to this. Customers would frequently ask questions or express concerns and receive no answer.
When customers ask questions or try to interact with you wherever on your website, from the homepage to Messenger on your Facebook business page, having a chatbot marketing strategy guarantees that they get the interaction they want. It also gives you the option of optimizing this interaction and nurturing leads and sales for your sales staff.
Benefits of Chatbot Marketing
Chatbot marketing has a lot of advantages. We're going to take some time now to go over them with you.
Optimizing your Resources
One of the most important components of marketing is to generate attention and leads as early as feasible. You can save time and money by using chatbot marketing to reach your objectives. Chatbots, such as those from HubSpot, allow your company to engage in the entire customer lifecycle with fewer resources.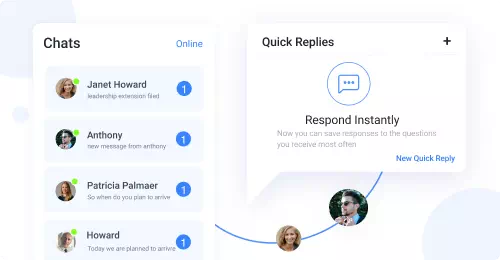 You won't need to hire any more workers because chatbots work for free and are available 24 hours a day, seven days a week. A chatbot's tremendous cost savings and lead or sale creation are usually the consequence of a one-time investment that will allow you to achieve your long-term business goals and objectives.
Quick Responses to Customers
The key to improving your customer experience is to build a responsive business. Chatbots provide users with immediate responses. This means that those users will be able to get answers to their questions quickly, resulting in a great user experience. Chatbots, when used correctly, can help to improve brand image, engagement, and trust.
Help With Marketing Basics: Segmentation
Chatbots can be used as part of a basic marketing strategy. Chatbots can help you segment website traffic by providing automated responses to user engagement. For example, a warm lead is someone who is interested in the cost of something. You might take advantage of this by providing more information and allowing people to place a purchase directly from the chat.
Speeding up the Processing of Payments
You can use chatbots to process payments without requiring a customer to leave the window they're in. This means that your consumers may place purchases and pay for them right in the chat, saving time and effort. To do so, you'll need to link your chatbot to a money transfer service like Paypal. But look at how quick and effective this is!
Fit for Any Business
Chatbots can be customized to operate with your company's procedures, regardless of their size. It may be used as a universal marketing channel, and you can utilize a technology like SendPulse to create Telegram and Facebook Messenger chatbots.
Increases Engagement
Conversations can be had with an almost limitless audience across numerous messaging platforms such as Messenger and WhatsApp. This audience is estimated to be around five billion people, according to MessengerPeople. This gives you the opportunity to interact with a clearly defined and global audience.
Nurturing Leads
You can utilize chatbot marketing to get prospects through your sales process more quickly. If you offer hoodies, for example, you may use it to present multiple colors, styles, and brands (or anything else) to warm up prospects and help them decide whether or not your products are worth buying.
Data Analysis
You may collect and compile more customer data and metrics with chatbots. This information allows you to gain insight into the tastes and demands of your target audience. You may use this information to adjust and enhance your overall marketing plan, including your chatbot strategy, in order to improve communication and financial results.
In general, marketing's purpose is to improve lead qualification and sales optimization in order to increase revenue. Regardless of your industry, chatbot marketing has shown to be one of the most effective eCommerce trends for increasing revenue for firms who use it."