What Are Chatbots Used For?
Chatbots are a great way to engage with and sell products or services to your customers. What if your customers could ask you questions and receive answers without having to call, email, or even tweet? The goal of Chatbots is to eliminate the "friction" that occurs when trying to communicate with a business.
While you might not know what chatbots are, the chances are that you've at some point received a call only to realize you're interacting with a robot. Chatbots are an ideal way of revamping customer service. However, most businesses fail to do this the right way, and, in the end, they risk disappointing their customers with poor customer service.
So, what are chatbots, and more importantly, what are they used for? Keep reading to garner a deeper insight about these chatbots and why you should consider using them in your company.
How Chatbots Are Transforming Customer Experience
Companies are always looking for new opportunities to improve their customer experience. Innovations have made it possible to meet customer needs in the simplest way possible, besides using phone calls, social media, and emails to communicate and improve the overall customer service experience.
What is a Chatbot?
Chatbot is a short form for 'chat robot.' As the name suggests, this is a computer program designed to simulate human conversations through text or voice communication. Chatbots use artificial intelligence (AI) to engage with customers. In some cases, when these bots are programmed well, clients might not even know they are interacting with chatbot. This is especially true when customers engage using text communication.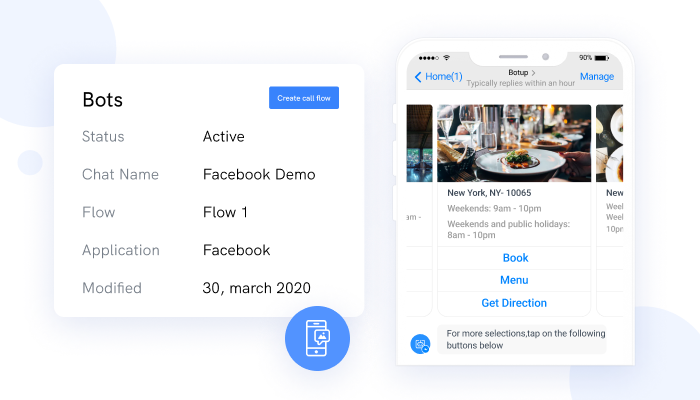 How Are Chatbots Used in Business?
There are many ways of using chatbots in your company. However, depending on your business needs, you may have to settle for different AI chatbot. Here's a look at the main ways these bots are used in companies.
1. Call Center Support
Usually, customers contact the customer care desk when looking for assistance or guidance on matters relating to your products/services. Small and large businesses should ensure that their customers' needs are met. Part of this process entails listening to the customers' complaints and providing assistance where necessary.
However, a company can't hire many agents to make sure that all calls are answered. This is where chatbots come in. Chat robots come in handy to automate call or text responses. Before your customers can talk to your agents, they can get the assistance they need from these robots. If the robots can't help, they forward the calls to the next available agents. That's how robots are vital to enhancing the customer service experience.
2. Digital Personal Assistants
Chatbots can also be used to help your customers find their way when navigating through your website. You don't have to assign your support agents repetitive tasks like showing customers where they should click to order their groceries or pay for their shopping carts. These activities can be streamlined using chatbots. The idea here is to make sure your customers don't have to wait in line to get simple answers to some issues they might be facing. To improve your service provision, using chatbots is imperative.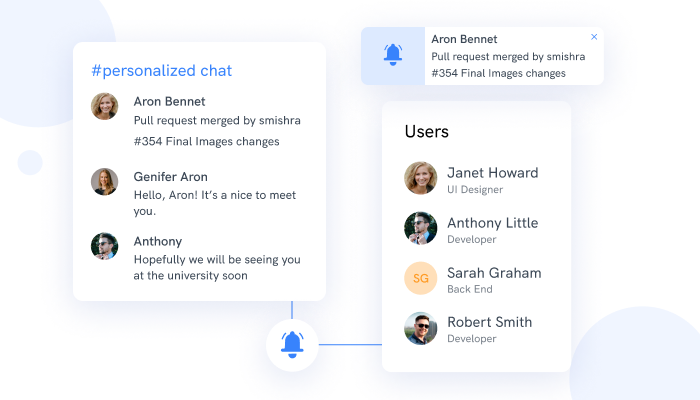 3. 24/7 Customer Support
Let's be honest; there is no way your call center agents will be available all round the clock, every day, to answer your customers' calls and respond to their text messages. There are times when your support team is absent and using chatbots helps a lot. Due to your unavailability, you don't want to inconvenience your customers. Hence, customer service chatbot guarantees your customers are helped in whatever way possible.
4. Learning About New Products
Another thing most marketers haven't realized is that chatbots can also be powerful marketing tools. When your customers are waiting in line, you can play relevant promotional messages that will interest them. This is a great way to inform your audience about new product entrants. The more you pitch your message, the higher your chances of increasing your conversion rate and ROI.
Best Chatbot Software Online
So, which chatbot software is right for you? First, let's talk about BotUp, an all-in-one chatbot software with everything you need in a chatbot tool. You can handle anything concerning automating your supports' responses with this software. Besides providing 24/7 customer care support, you can also take advantage of the software to generate leads on different social media pages like WhatsApp, Facebook, and more. Admittedly, your customer care team needs this since they will find it easy to use the software and deliver their services as expected.