What is Chatbot Software?
Recent advances in AI have allowed businesses to take advantage of bots. Conversational software can engage with customers by answering questions and providing product recommendations.
To build the best chatbot for your needs, you'll want to implement chatbot software. These platforms will help you build your chatbots, from start to finish, without the need for programming. BotUp, for instance, offers a drag-and-drop visual flow designer to create your workflow logically and visually.
How do Chatbot Software Work?
The basic idea behind the complex workings of chatbots are this:
A user sends information either via voice or text.
A chatbot receives the user's request.
The chatbot then identifies the intent of the communication using keywords, context, sentence - structure, etc.
The chatbot determines an appropriate response based on its own knowledge base, pre-defined - FAQs, experience, etc.
The chatbot responds to the user.
The ability of the chatbot to identify what the user needs and find the data is the key to a successful communication tool. Without it, a bot won't work. There needs to be a knowledge base to respond to the user appropriately once it has identified their intent. The simplest of chatbots may respond with generic and straightforward text. More complex ones can even take the knowledge from previous interactions, figure out the intent despite errors or ambiguities, and respond appropriately anyway.
Of course, this sequence happens in a split second, so the user never needs to know what goes into creating an interaction with a chatbot. However, the chatbot creator needs to be very aware of this process and provide the information necessary to make it happen. That's where chatbot software comes in.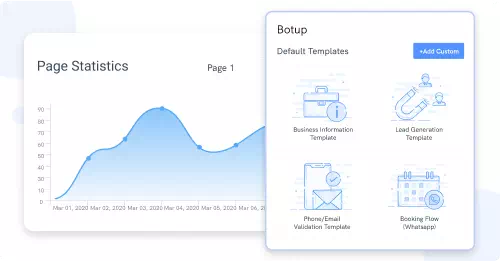 Instead of knowing advanced software development, coding, programming, or anything too technical, employing chatbot software is all you need to build these complex communicators.
This is especially useful because of the organizations that benefit most from using chatbots. These organizations likely won't have the resources or extra revenue to support software development from scratch.
Who Uses Chatbots?
Chatbot software can help anyone from anywhere build and implement a chatbot. And, since tech-savvy developers or IT folks don't exclusively use chatbots, anyone can build their chatbot from scratch. So, who is it that uses chatbots? Many people from many different industries benefit from using chatbots to communicate with customers, prospects, clients, and patients. Here are some of the industries that either actively uses chatbots daily or have implemented them to a certain extent and would benefit from them enormously:
Retail
Chatbots are used very effectively in the retail industry to handle customer service issues, sales inquiries, and more. Bots can even provide advertising and promotions on various platforms.
Healthcare
Chatbots can be used in healthcare for everything from scheduling patients to providing online mental health support.
Financial
Banks can provide transactions such as account balances, money transfers, recent transactions, and more. Credit card companies can provide payment, purchase tracking, etc.
E-commerce
Chatbots can provide many benefits to e-commerce organizations, such as reminding users of abandoned cart items, providing customer support, giving information on the organization or products, etc.
Human Resources
Human resources departments use chatbots to automate some of the more common HR services so they can consistently provide information to employees. Information can be about company policies or about leave time used or remaining. They can also help with recruiting, hiring, and onboarding.
Travel and Hospitality
Chatbots can take care of travel reservations, flight tracking, travel brochures, lodging check-in, check-out, etc.
Events
Chatbots can help with planning and running events, from weddings to ball games to graduations. Chatbots can help with ticket sales, provide automated updates to guests or ticket holders, time changes, menus, etc.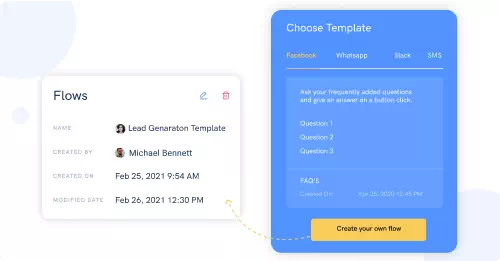 Chatbot software can help organizations in these industries create bots that will be guaranteed to help increase customer satisfaction and convert more prospective customers.
Something that chatbot software doesn't usually provide is a user interface capable of providing communication. However, with chatbot software offerings such as BotUp, your chatbots will integrate with existing user interfaces like Facebook Messenger, WhatsApp, Website, Slack. This offers its advantages since your customers and prospects are already familiar with these platforms and possibly already following your brand or products.
As complex as the tasks that chatbots provide to so many of us in different industries, building them is not nearly as complicated as effective chatbot software. Continue reading to discover all the benefits that chatbots can provide to organizations and end-users.