What is the Purpose of the Chatbots?
Chatbots are designed to give people an automated way to communicate with your company. They may answer basic questions, make product recommendations, and provide customer support.
New tools, known as chatbots or virtual assistants, have recently hit the market with the goal of making human-computer connections easier. Virtual financial assistants, for example, are becoming increasingly popular. They can answer simple questions, adjust balances, and do a variety of other things. Virtual assistants - chatbot, are some of the newest tools in our industry, designed to allow humans and computers to connect in a natural way. Over the last few years, these technologies have become more intelligent, and they have become one of the most potent tools for getting things done in a modern office setting.
What Exactly is a Chatbot?
AI chatbots have been rapidly making their way into a variety of different categories, especially in the consumer-based space. These chatbots are known for being able to simulate a conversation with a user, often utilizing natural language that allows for deeper connections and more natural interactions. Chatbots can be found in messaging applications, websites, mobile apps, or through the telephone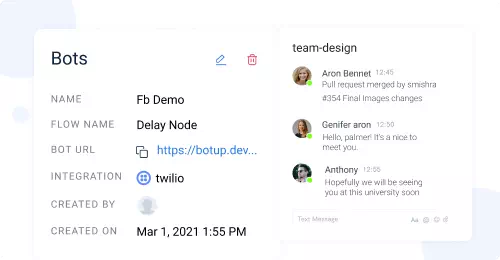 Why are chatbots important? Chatbots are without a doubt one of the most modern and promising expressions of the relationship between humans and machines. their use in all fields, from customer service to data collection, is transforming the way that we view machines and how they interact with us. Artificial Intelligence-powered writing assistants offer businesses an opportunity unlike anything else they've seen before. They can interact with their customers in new, powerful ways, creating brand loyalty and converting prospects into customers on a regular basis.
Online chatbots can save time by automatically answering customer questions, providing accurate responses to lead generation prompts, and even engaging prospects on social media for increased engagement. Messenger chatbot can make online shopping more enjoyable by ensuring. However, from a technological point of view, a chatbot only represents the natural evolution of Question Answering systems leveraging Natural Language Processing. Formulating responses to questions in natural language is one of the most common Examples of Natural Language Processing being applied in various enterprises' end-use applications.
Behind the Scenes: How a Chatbot Works
There are two different tasks at the core of a chatbot:
User request analysis
Returning the response
User Request Analysis
This is the first measure a chatbot will take in order to fully understand what you are trying to say. The chatbot will analyze your request and identify any keywords or phrases that can help it better understand your intentions. It can also extract any important information you mention in your message.
The ability to identify the user's intent and extract data and relevant entities contained in the user's request is the first condition and the most important step at the core of a chatbot: If you are not able to correctly process their requests, you will not be able to answer them. you won't be able to provide the correct answer.
Automate customer support and solve 80% of customer issues with AI Chatbot Start Free Trial 14 Day Trial
Returning the Response
Once the user's intent has been identified, the chatbot must provide the most appropriate response for the user's request. The answer may be:
A generic and predefined text;
A text retrieved from a knowledge base that contains different answers;
A contextualized piece of information based on data the user has provided;
Data stored in enterprise systems;
The result of an action that the chatbot performed by interacting with one or more backend applications; or,
A disambiguating question that helps the chatbot to correctly understand the user's request.
Why Chatbots are Important
Chatbot applications are quickly becoming more common in the customer service industry for their ability to streamline interactions with customers and reduce the cost of customer support. By lowering the cost of contact with firms, chatbots also provide multiple avenues for increasing customer engagement and operational effectiveness.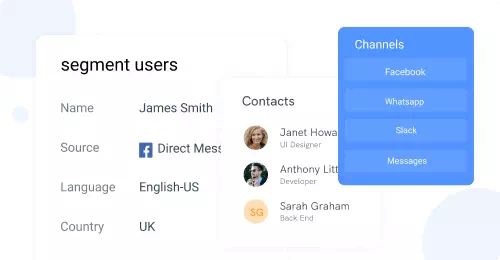 To be successful, a chatbot solution should be able to effectively perform both of these tasks. Human support is very important; regardless of the kind of approach and the Chatbots are only as useful as the platform that they are hosted on. Platforms are tailored to specific needs, so it is important to find the right platform for the bot. Platforms require human intervention for configuring, training, and optimizing chatbot systems, so it is important to have qualified support staff in order to get the most out of this technology.
Which Chatbot Application is Right for You?
Artificial Intelligence developers have several different approaches and tools that they can use to create a chatbot. Depending on the desired use-case, some AI technologies are more appropriate than others.s. To achieve the desired results, it is important to combine different chatbot technologies in order to make the most out of them. Artificial Intelligence form such as natural language processing, machine learning, and semantic understanding may be the best option.
The software provides a set of functions that makes computers understand human language and respond appropriately to it. It has been shown to improve productivity and quality of work for employees who use it as well as those who supervise them.In the upcoming posts, we will be taking a macro-view of the main chatbot applications so you can evaluate them based on your needs and desired goals.