What are the Benefits of a Chatbot Software?
In this section, we'll shed some light on the benefits of chatbots and why businesses should consider deploying chatbots to complete various jobs.
From elevating your customer support strategy to improve your agents' productivity, chatbots offer amazing benefits. More importantly, chatbots' benefits aren't limited only to the business. The full-fledged chatbots do offer some robust benefits to the end-users as well.
Benefits of Chatbots for Businesses
Affordability
Let's get it straight. Businesses want solutions that are cheaper and cost-effective. They also want these solutions to be lower on the maintenance cost. In a nutshell, businesses are always searching for something that can provide maximum benefits with less investment.
Chatbots perfectly fit this essential need. The development and deployment cost of one chatbot is much lower than developing a full-fledged application.
For example, technically and economically, it's always easy to create a chatbot and deploy that into various mediums for your support necessities rather than buying customer support software. On top of that, chatbots can handle themselves on their own and hardly need external help which makes them a better choice than Support solutions that need someone to run the show.
Rapid Development
Chatbots are small applications built to carry out certain operations. You just need to come up with a flow of how you want to drive your customers and then everything just becomes easy to develop. This does provide an edge over other solutions that take a large chunk of your time and still does not guarantee the high-quality assistance that chatbots offer.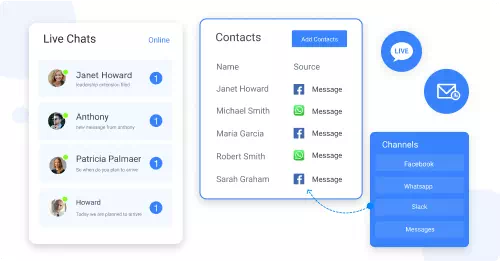 However, you need to keep in mind that building highly intelligent chatbots takes a long time. But this kind of development is really out-of-the-box and might not be needed for your business at the early stages of adoption.
Flexibility
When it comes to offering operational flexibility, there's no better option than chatbots. Human agents might have many limitations such as handling a specific number of customers at the same time. However, chatbots are programmed agents that can perform tasks in large volumes. This is important to increase the entire operational capability.
Thus, create chatbot to reduce the operational cost and also to improve efficiency and productivity.
Multi-channel Engagement
Be it live chat, social media interactions, or email interactions, chatbots can be deployed into various channels. This makes chatbots a versatile medium to be deployed on multiple channels at the same time.
This improves your brand's exposure and allows you to make meaningful connections and interactions with people across platforms.
Better Customer Experience
Chatbots help you provide quick information to your users' queries. The most important thing customers want is a quick response to their questions and chatbots help you do that. Thus, it not only helps you provide a better customer experience but also increases customer satisfaction.
Provides Actionable Insights
Chatbot software like Botup comes with robust reporting capabilities. These insights help you make data-driven decisions and tighten screws wherever needed. Today, when there is utmost importance on data, having those helpful figures help you take your entire business forward.
Now, these are the benefits of chatbots that businesses get. However, chatbots also provide some amazing benefits to the end-user. We've listed down those benefits here for your information.
Benefits of Chatbots for End-Users
Instant resolution
Customers like getting an instant resolution to their queries and chatbots provide that. It's not only time-saving but improves the experience and trust.
Cost-effective
While most of the businesses do provide free customer service, customers still have to pay some external amounts like calling charges when it comes to using phone customer service.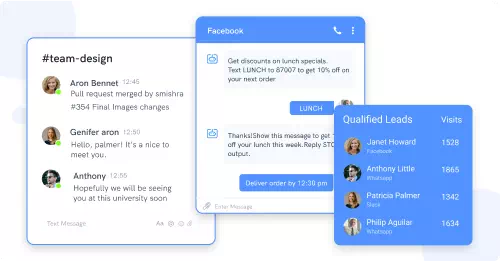 Using chatbots reduces cost, not only for businesses but also for customers. They don't have to spend those extra charges again.
Consistency & Accuracy
Consistency is the most essential part of any business. When it comes to Customer Support that becomes even more important. Chatbots are programmed to provide consistent customer service that customers prefer.
When it comes to accuracy, chatbots do exactly what are they programmed to do—providing personalized customer service. Customers just need to select options and they get to hear answers that they want to.
Overall Better Experience
In a nutshell, customer service chatbot provides amazing customer experience that is needed to boost customer engagement and increase customer retention. This is extremely important when it comes to increasing overall business growth.